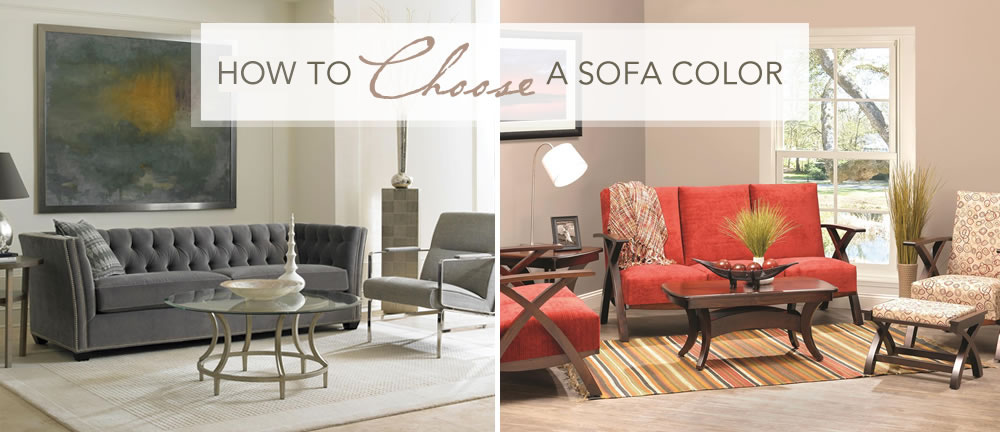 How to Choose a Sofa Color
Right up there with what size bed and which washing machine is another major home furniture decision: What color should the living room sofa be?
3 Things to Keep In Mind When Choosing A Sofa Color
You'll be looking at it every day for years.
Your family and friends will see it and use it too.
Consider the style of your home and your color scheme.
If you're starting with an empty room, it's easier to choose a sofa color and build the room around it, bringing in décor that supports the sofa color. Conversely, if the room is already decorated, the existing décor will help to determine the sofa color you select.
Deciding on a Neutral or Accent Sofa Color
In family room, living room or den, the sofa is the focal point.
Neutral colored sofas are a popular choice because they are easy to use with existing décor. You can develop the rest of the room around a neutral colored sofa and neutrals stand the test of time as styles change. Neutral colors contribute to a relaxed look, and it's easy to add accent colors that tie in with the décor with pillows.

Shades of beige go well with traditional styles like the Amish Gateway Sofa.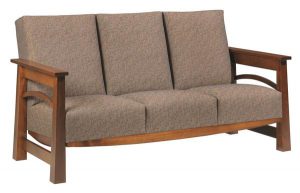 The Amish Madison Sofa brings in a neutral taupe that's dark enough to hide dirt or marks better.
The Amish Eden Sofa adds a cream colored neutral.
It's ok to use brighter color choices, just try to match them with something else in the room. Accent colors can be pulled from things like lamps, paintings and pillows you are using.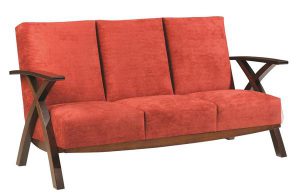 The Amish Bristol Cross Sofa adds a bold accent color to match with existing decor.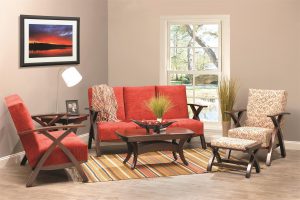 The Bristol Cross Furniture Collection. Accent colors are complemented by the rug and artwork.
With both neutral and accent colors, you'll need to consider whether to go light or go dark. Keep in mind the following when making this decision:
Floor Color: A dark sofa with a dark floor can blend in too much and get lost. If you have a dark floor with a dark sofa, using metal or light colored wood legs puts some space between the sofa and floor to help out or a light rug under the sofa also helps separate the dark colors.
Stains and Wear: Light neutral colors may show stains more. Consider who will be using the sofa and how much risk there is before deciding on a light neutral color.
Sofa Color Tips
Bring out accent colors in the room by adding them to your sofa in the form of accent pillows.
Watch out for patterned fabrics that are gorgeous but that you may get tired of over time—solid colors are recommended over patterns for this reason.
Consider a sofa color that is similar to the walls or the main color used in the room.
Create contrast to make your sofa color stand out. This can be done with contrasting paint or rug colors.
Matching Sofas with Furniture Styles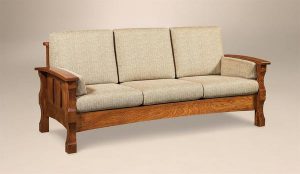 The Amish Balboa Sofa blends a traditional style with earthy tones.
The tones of the Evelyn Sofa go minimalist with a sensational Scandinavian look.
 Picking Colors for Fabric or Leather Samples
Variety is the way to go when choosing your sofa color. When ordering samples, try to include the following:
1 light neutral color
1 dark neutral color
1 medium toned neutral color
1 medium tone color you like
1 wild card strong accent color
With so many colors and textures available, as well as fabric and leather options that are more durable than ever, the perfect sofa color for your home is out there just waiting for you to find it.