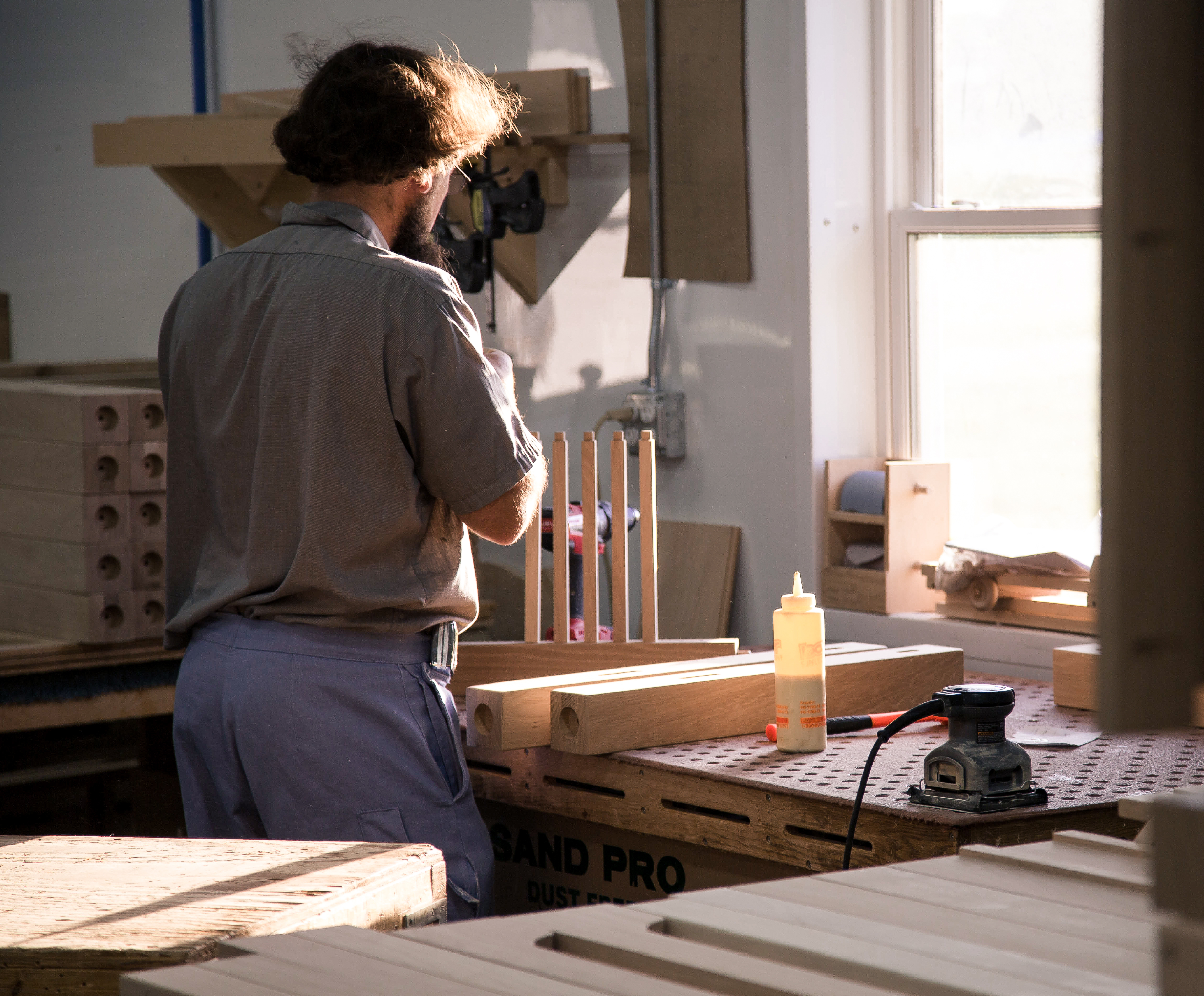 Meet the Amish Furniture Makers: Steven & Sons
We can say, with narrative certainty, that our Amish Makers' love for working with their hands starts young, and with ferocity.
Steven and his three sons provide brilliant support our anecdotal theory.
When Steven was young, his family's primary business was farming. While this instilled a lifelong appreciation for the generous gifts of the land, he realized early on that his heart wasn't meant for hoeing and horses. Instead, he spent much of his time in the family barn, working with scraps of old wood, chips left over from new construction, loose nails and hammers. Soon, he was gluing and carving and creating small items for his family's enjoyment — a toothpick holder, napkin rings, a cheeseboard.
Over the years, Steven perfected his skills with the master craftsmen of the area, moving on to larger and larger pieces until settling into the fine art of table-making. He says the choice came from the love of building something that he knew people would gather around, and would use everyday. His current favorite? The Colebrook Collection.
Steven never lost sight of his attention to detail, and has also kept his eye for creative expression through wood. After beginning his shop from the family barn in 1996, Steven believes that his was the first woodshop to start with plank top tables.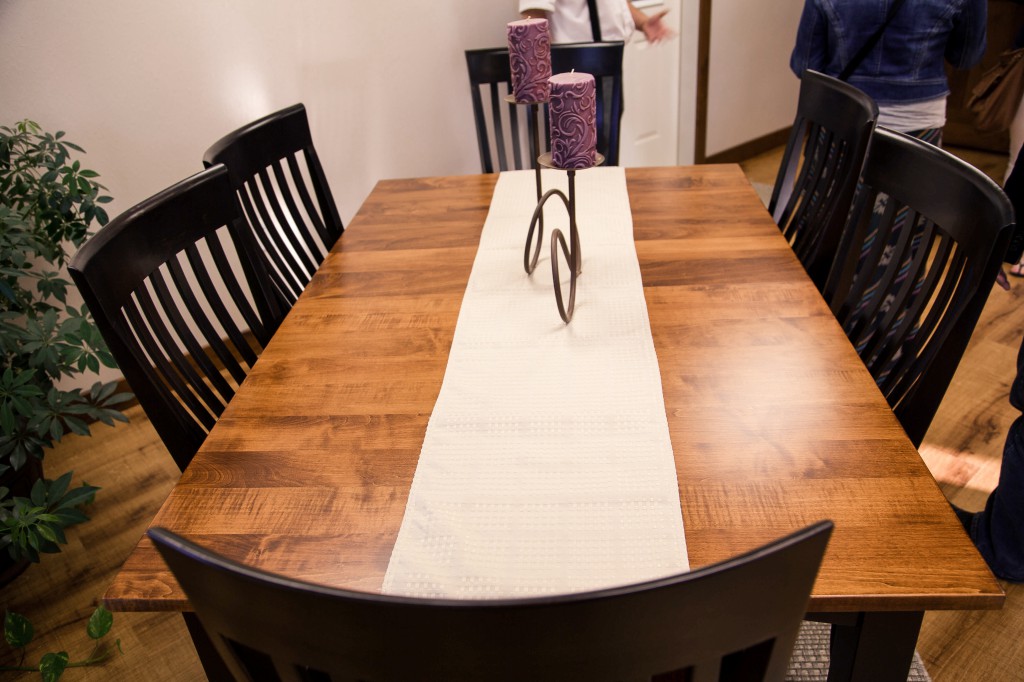 In 2013, Steven built an entirely new shop for his burgeoning business, with enough room for his twelve employees to work with ease and his three young sons to play and grow.
The eldest son David, at the ripe age of eleven, is already astounding his father (and us!) with intricate wooden replicas of trucks and vehicles — each build representing months of work by the boy's small hands — crafted during the few quiet minutes of an Amishman's long day.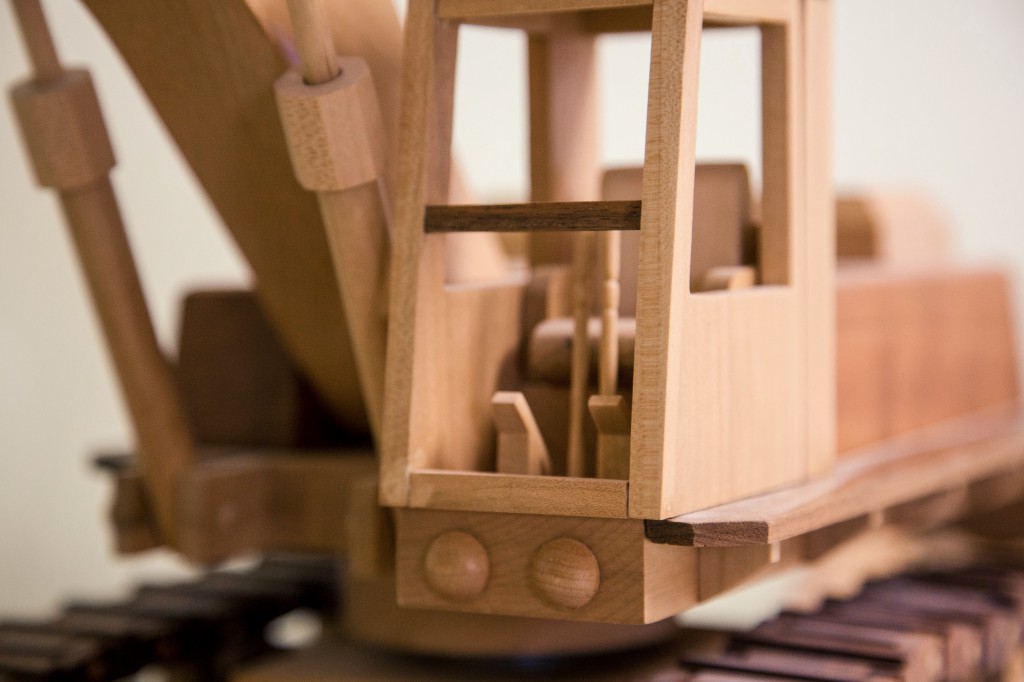 With a wide smile, Steven places David's truck back on display, then turns an easy glance to his hovering eight-year-old, "You should see him," he turns to tell us, "He's just starting on a pegboard for the family."