Blur the line between modern and rustic with a trend we've got our eyes on. Country (or Farmhouse) Glam allows you to balance your love for the intricate and elegant while still paying homage to the heartland. It's a delicate balance that takes some practice, but with the right tips, you'll have it mastered in no time. Country Glam is all about unexpected juxtapositions; think a strand of pearls paired with your favorite t-shirt. Channel this unpredictability into your home décor and the result will be a place that feels not only special but comfortable too.
Easy on the Eyes
Country Glam works best with a neutral background. The key here is to layer textures as opposed to colors, allowing for a unique balance. A great way to do this is by having some fun with your table and chairs. Mix and match a sturdy wooden table with gentle upholstered chairs. Take it even further by mixing those curvy upholstered chairs with clean-lined wooden chairs.
The Alana Parsons Dining Chair looks balanced when used on the end of the table as the perfect anchor. Its graceful femininity is offset by the solid wood table and chairs. Billowy, cream-colored curtains add a bit of whimsy that is underscored with the string lights that are draped across the ceiling. The weathered brick background makes for a touch of rustic appeal. Country glam makes use of a neutral color palette that allows for unexpected sparkle to take center stage.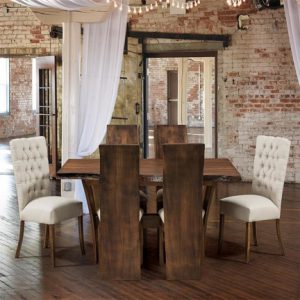 Texture layering can also come in the form of a single piece of furniture. A wooden table top combined with metal legs speaks to the balance that is the essence of Farmhouse Glam. Our Amish Mission Reclaimed Barn Wood Table demonstrates this flawlessly. Pairing it with plush, sleek seating and a rustic driftwood candle display evokes enchanting harmony between old and new.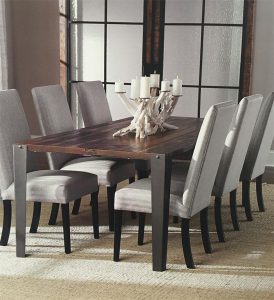 Approachable Elegance
A great way to put your love for country glamour on display is with the use of a hutch. We love a rustic construction accented with delicate décor. Again, keeping things neutral and playing with texture is a key here. Picture frames in silvers and creams look great on the shelves paired with glass vases filled with flowers in the same hues. Candles and clocks provide different shapes and sizes to add interest. The Amish Barnwood Farmhouse Stepback Hutch offers a rustic canvas to paint with modern details such as the aforementioned photo frames and flowers.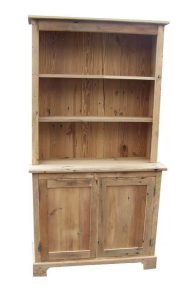 Another way to inject this approachable elegance into a hutch is by displaying your favorite china. Delicate dishware displayed in a charming, sturdy hutch is an interesting combination. The hutch provides an element of comfort while your treasured china adds a feeling of specialness.
Relaxed Refinement
Entertaining is another great way to infuse some country glam into your home. What better way to mix rustic and modern than with a reclaimed wine cabinet? Its history-filled construction will pop that much more when paired with the eye-catching designs of wine bottles. Add even more punch by displaying glamorous pieces on top like a glass ice bucket, silver serving tray, and your favorite stemware. The Sliding Barn Door Wine Cabinet definitely has a country appeal. Its neutral color looks great with sparkly, glamorous details.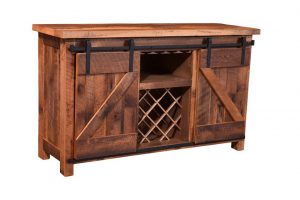 Once the party is over, retire to a bed that exudes farmhouse glamour. We find the best way to master this look in the bedroom is by pairing elegant bedding with country furniture. White, whimsical sheets take care of the neutral color palette that is essential for Country Glam. Clean, crisp linens paired with ornately accented pillows look great with a farmhouse-style bed. Our Reclaimed Barnwood Farmhouse Bed would look wonderful layered with different textures of neutral pillows and bedding. We think beaded, sparkly accent pillows and barn beams are a match made in Country Glam heaven!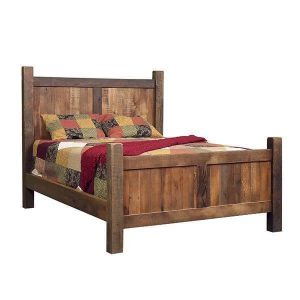 Mix modern and rustic in just about any room in your home for a brilliant balance of old and new. From dining chairs and tables, handsome hutches, whimsical wine cabinets, and even barn wood beds, there is always an opportunity to add some glamour to your country sensibility. How will you make use of Country Glam in your home?