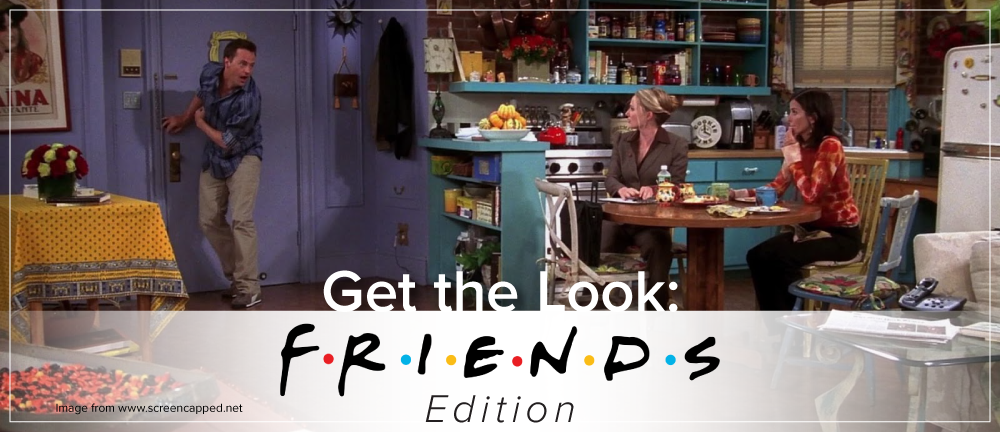 Get the Look: Friends Edition
This blog was updated on July 23, 2019.
Although it ended in 2004, Friends is still one of the most popular television shows.
The sitcom that pervaded popular culture with such things as "The Rachel" haircut, the catchy song "Smelly Cat," and the phrase "How you doin'?," also features two of the most iconic sets in television history: Monica's apartment and Central Perk.
Monica's shabby-chic apartment and the eclectic but cozy Central Perk are styled in ways that will never go out of style.
Inject some Friends-inspired decor into your home with Amish handcrafted furniture.
Monica's Apartment
Dining Area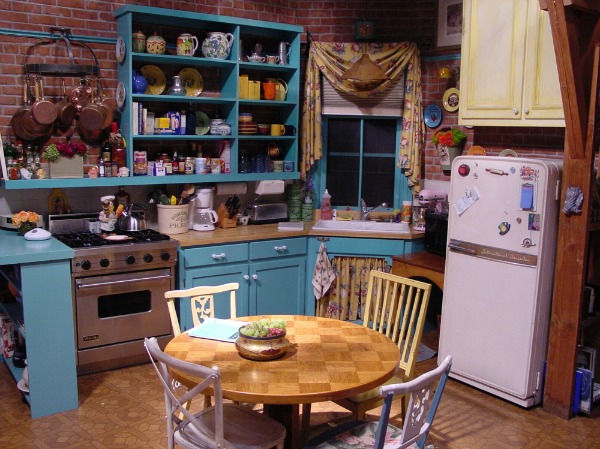 Via friends.wikia.com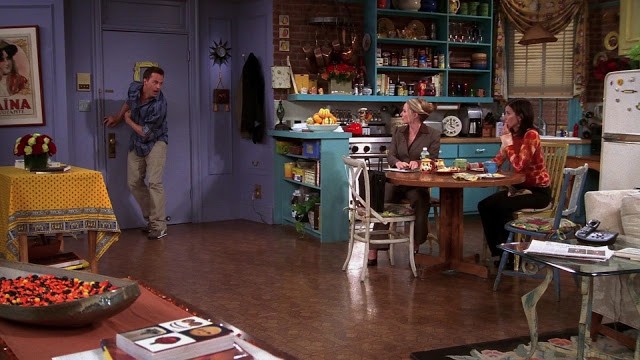 Via screencapped.net
Monica's kitchen table is one of the places viewers would often find the friends gathered. The small, eat-in kitchen features brick walls, turquoise cabinets, and wood counter tops. A round, single pedestal table surrounded by mismatched chairs was the heart of the kitchen.
Get the look of Monica's dining table with our Austin Amish Furniture Pedestal Dining Table.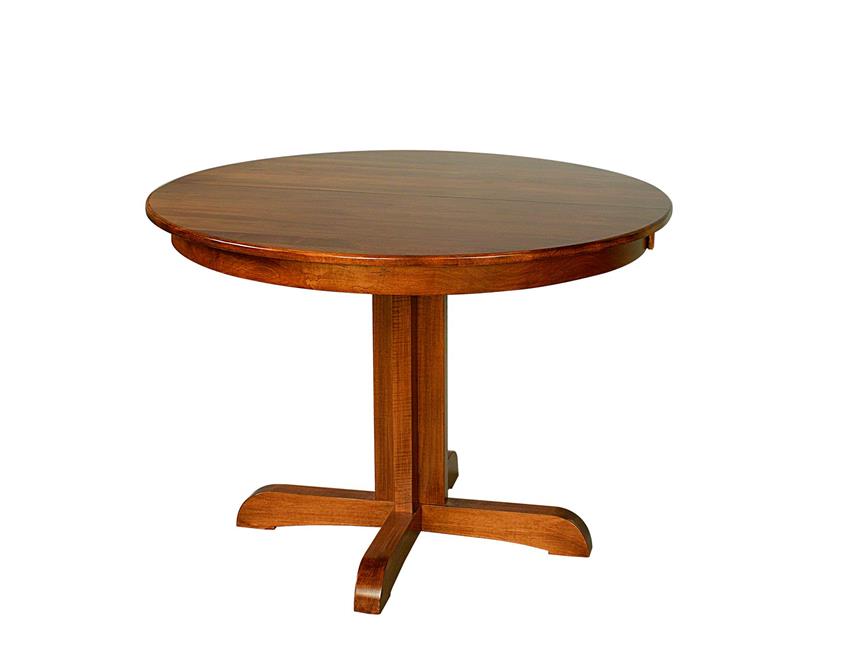 Shown in brown maple with a nutmeg stain, the Austin can be custom-made from 11 different wood types. It can also be made with a solid top or with extensions, perfect for hosting your friends and all the fixings at Thanksgiving. Just don't lock yourself out of the apartment while trying to attain the Geller Cup during a Thanksgiving Day game of touch football.
Mix and match our Amish Hearthside Dining Room Chair, Amish Lacroix Cross Back Dining Room Chair, and a set of Amish French Country Chairs to complete the look. All three styles can be customized with fabric seats.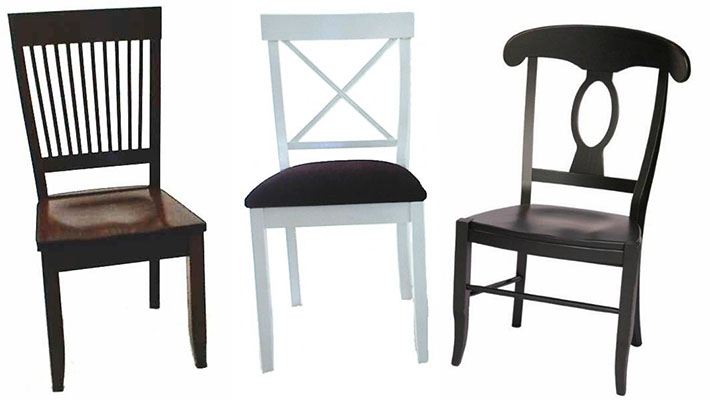 If you want to add a touch of turquoise, à la Monica's kitchen cabinets, to your dining area, but don't want to repaint your cabinets, try adding a sideboard, hutch, or buffet in the fun color.
The Amish Large Pine Wood Honey Cabinet reminds us of Monica's cabinets. It is also a great way to add a pop of color to a room, and provides extra dining storage.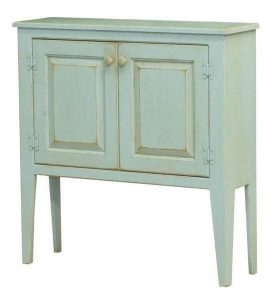 Living Room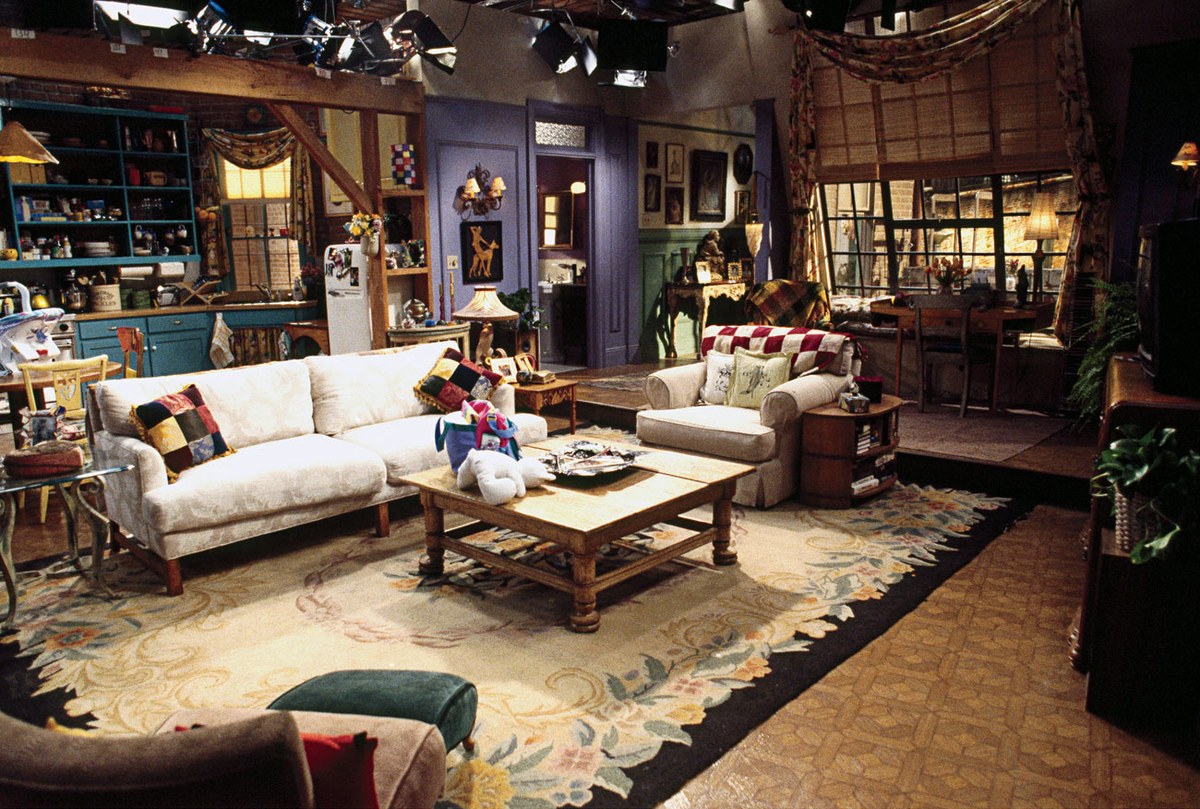 Via vanityfair.com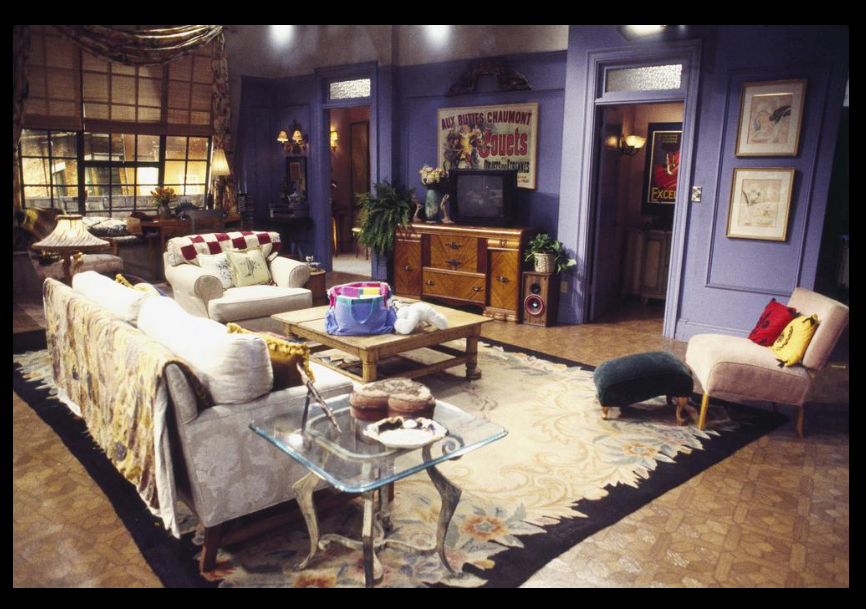 Via hookedonhouses.net
Monica's living room furniture featured neutral-colored seating, a wood coffee table, glass top side table with ornate legs, and pops of colors found in throw pillows, an ottoman, and the large rug.
The Amish Eden Sofa can be upholstered in a variety of fabric colors and patterns. Heartland's 31-18 Alaska fabric features a floral pattern similar to that found on Monica's couch.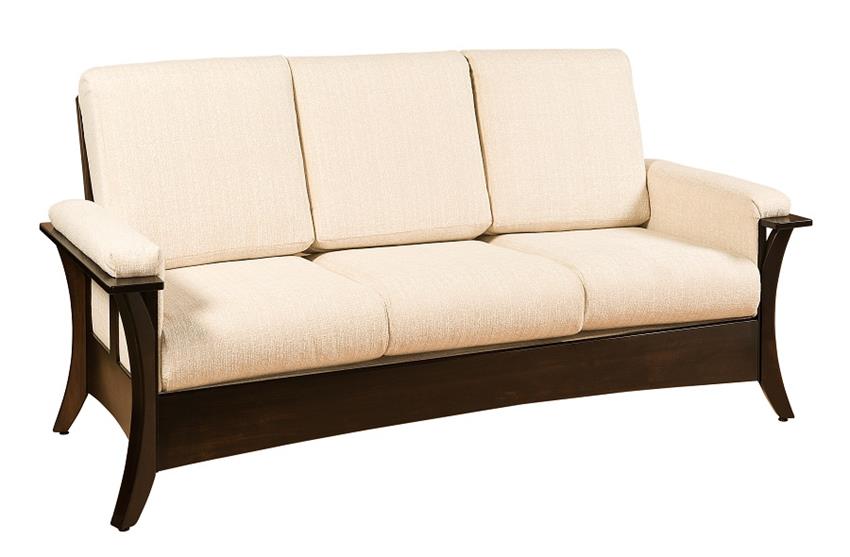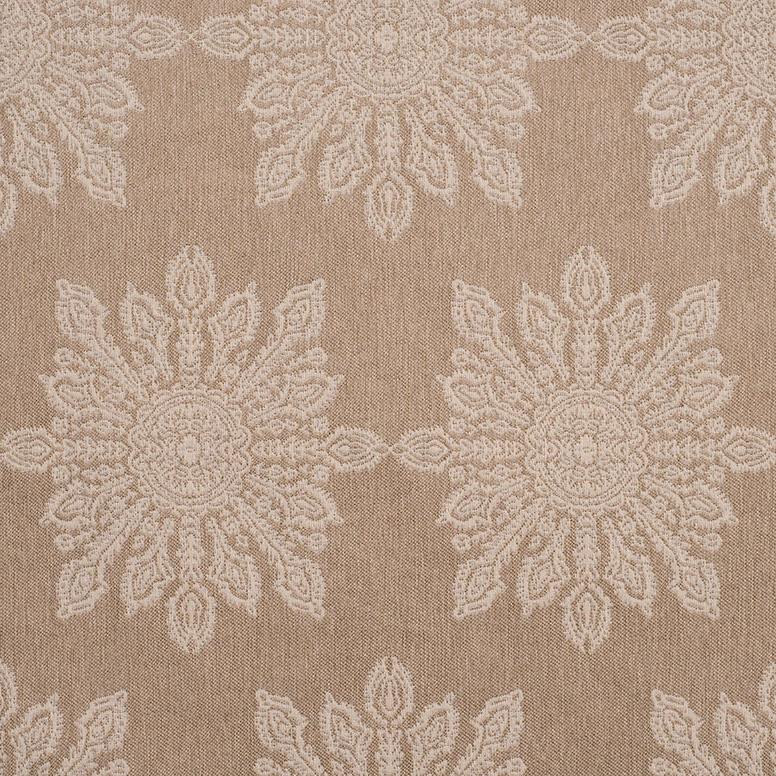 Heartland Fabric 31-18 Alaska
Pair the Eden with the Amish Franchi Lounge Chair and the Tampa Chair by Keystone, upholstered in a neutral color, to complete your Friends-inspired living room seating.
Get the look of Monica's square coffee table with our Amish Reclaimed Barn Wood Coffee Table with Shelf. Made from wood salvaged from centuries-old barns, it includes a shelf that we can't help but think "neat-freak" Monica would appreciate.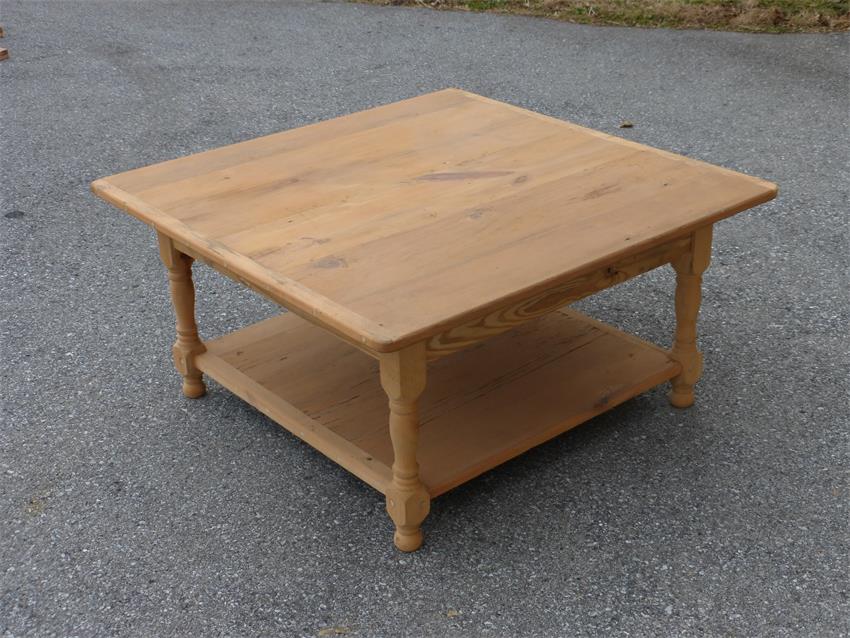 Central Perk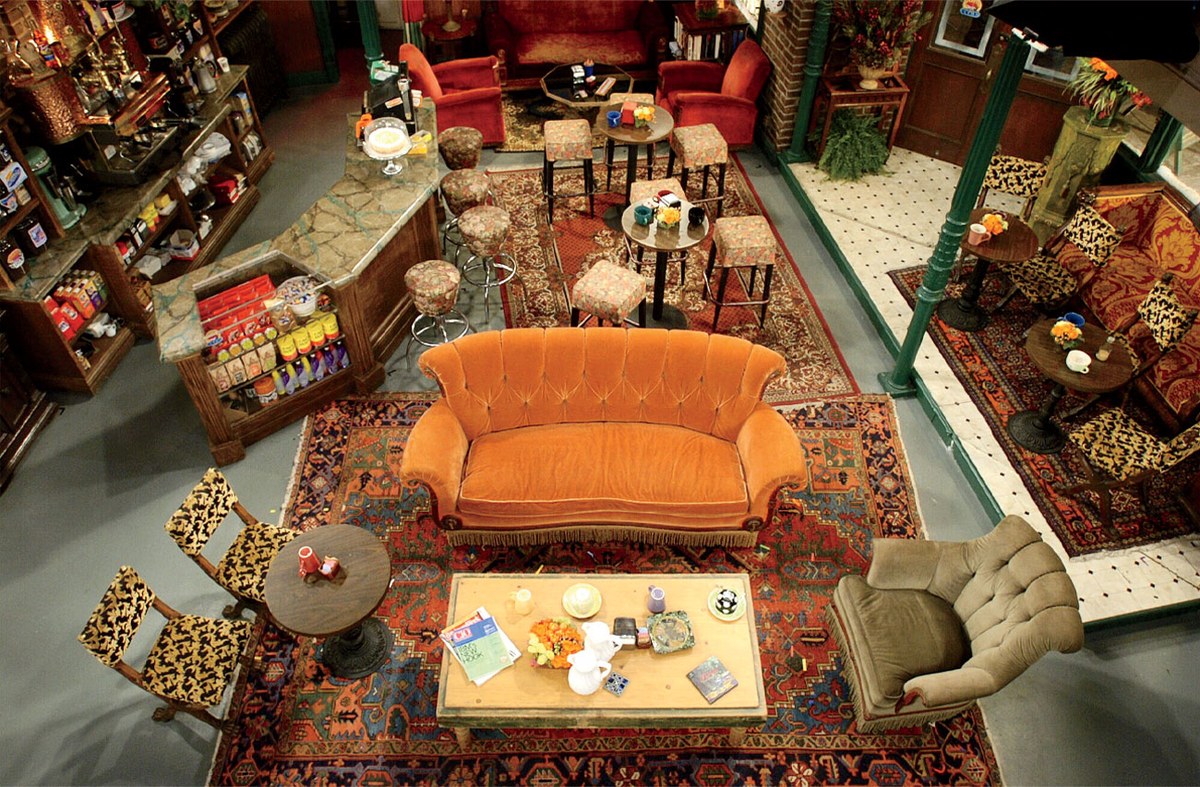 Via vanityfair.com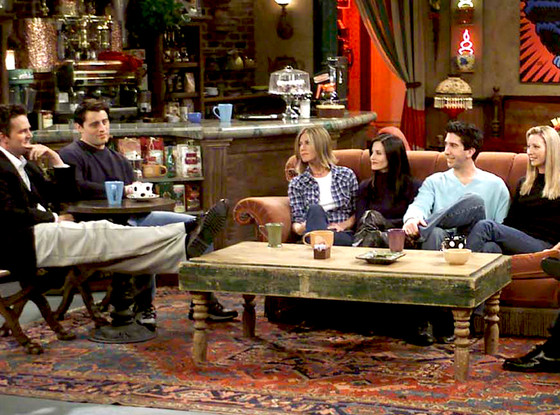 Via eonline.com
The eclectic style of the iconic Central Perk would make for a great game room or informal dining room that brings friends and family together.
Where your Friends can Gather
The Amish Bristol Cross Sofa is a modern, comfortable central point where you and your friends can gather.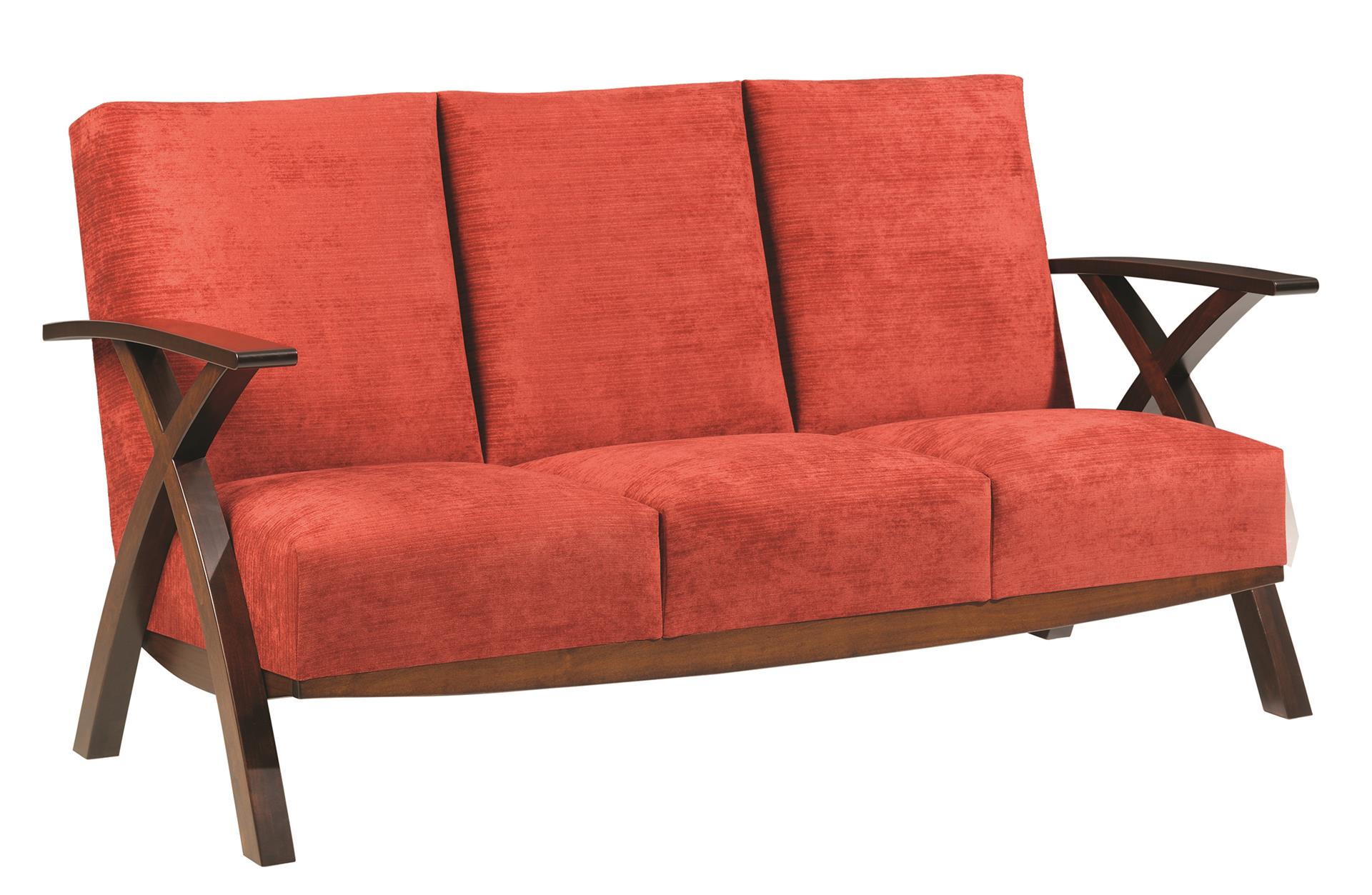 Pair it with a lounge chair such as the Amish Elba Recliner, add the Amish Bistro Table, a couple of Amish Folding Dining Chairs upholstered in Heartland Fabric's 33-18 Turkey Run, and the Rustic Barn Wood Coffee Table to complete the look.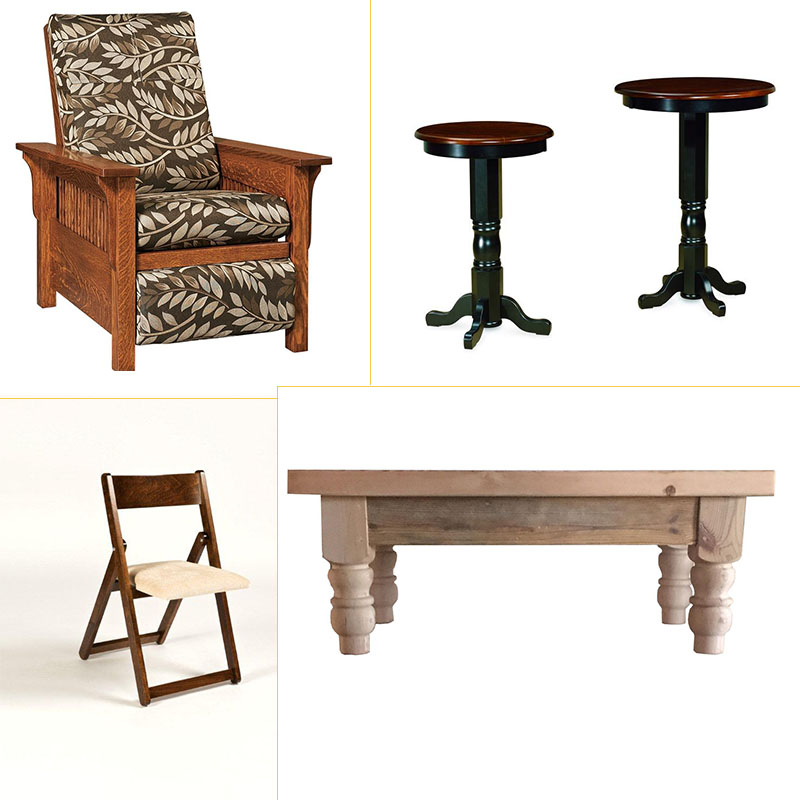 Amish Elba Recliner | Amish Bistro Table | Amish Folding Dining Chair | Rustic Barn Wood Coffee Table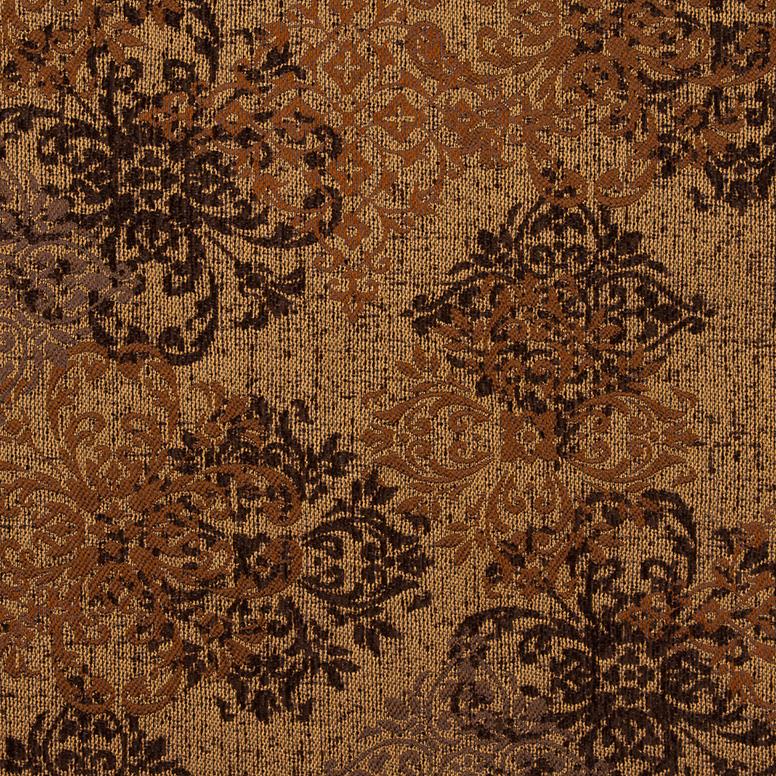 Heartland Fabric 33-18 Turkey Run
  A Place to Serve your Friends
Via karriekwong.files.wordpress.com
Create a bar space in your home similar to that featured on the Central Perk set. Surround the Amish Caledonia Indoor Home Bar with Amish Dillon Swivel Barstools. Add a hutch such as the Amish Farmhouse Hutch behind the bar where you can place a coffee maker, beans and grounds, snacks, alcoholic beverages, glassware, and more. Include chalkboard art with the day's specials for a fun, personal touch.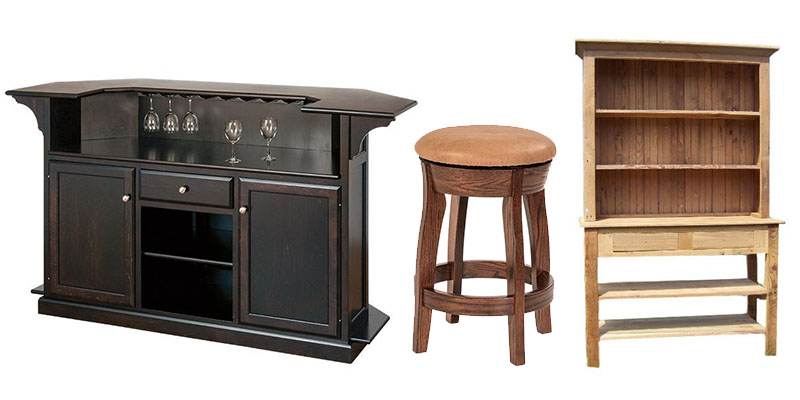 A Cozy Spot for a Few Friends
Via hookedonhouses.net
Or, create a breakfast nook with Central Perk as inspiration. Add the Amish Diamond Loveseat (upholstered in Heartland Crypton Fabric to ensure any spills will wipe up easily) in front of a window. Place the Amish Bistro Table with a couple of Amish Folding Dining Chairs around it and you've got a cozy gathering space that will have you humming, "I'll be there for you."
 Amish Diamond Loveseat | Amish Bistro Table | Amish Folding Dining Chair
We want to hear from you. Are there any TV show or movie interiors you would like us to try to recreate with Amish furniture? Let us know in the comments below.