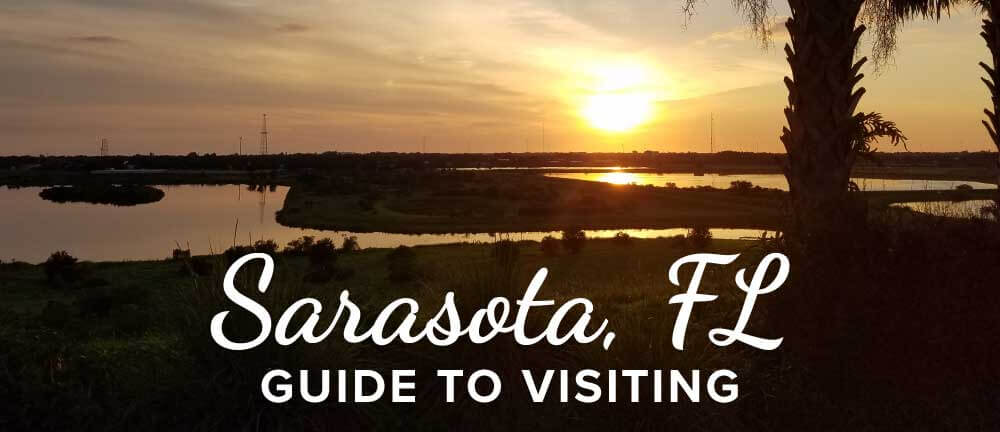 Guide to Visiting Sarasota, Florida
If you had 48 hours to spend in Sarasota, Florida, where should you go? What should you do? Located on the southwestern coast of Florida, Sarasota is home to dreamy beaches, fine cuisine, plenty of culture, and the DutchCrafters office.
The team at DutchCrafters shares some of their favorite must-see spots in this handy Guide to Sarasota.
SIESTA KEY BEACH (Voted #1 USA beach and #5 worldwide)
My favorite place to visit in Sarasota is the beach. We have several great beaches including Siesta Key and Lido Key Beach. I love the warm waters of the Gulf of Mexico, and the beach provides an excellent backdrop for water sports. I enjoy taking out my boat, scuba diving, and swimming. With our beautiful weather, I enjoy the beach throughout the entire year. — Kari-Jo Koshes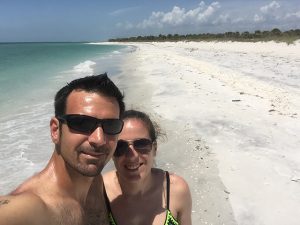 Kari Jo at Siesta Key Beach
About Siesta Key Beach: click here
BIRD KEY PARK
There are also several dog beaches in Sarasota, including Bird Key Park, which I visit weekly with my West Highland Terrier named Clutch. — Kari-Jo Koshes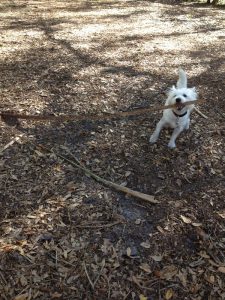 Clutch enjoys her time at Bird Key Park.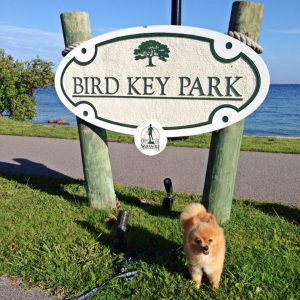 Photo Credit: foursquare.com
About Bird Key Park: click here
LIDO KEY BEACH AND ST. ARMANDS CIRCLE
Sarasota also has exceptional restaurants and shopping near the beaches, which complete the entire experience. My favorite shopping and dining location is St. Armand's Circle, which also hosts numerous car, boat, and art festivals. — Kari-Jo Koshes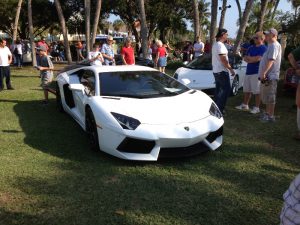 A car show on St. Armands Circle.
About St. Armands Circle: click here
THE CELERY FIELDS
Sarasota is known for its world class beaches, but equally beautiful to me is the Celery Fields in eastern Sarasota. The Celery Fields is a natural wetland habitat known nationally as a wonderful location for bird watching. It is home to a great number of birds, including a bald eagle. There's nothing like watching a sunrise or sunset over the Celery Fields. — Jake Smucker

Sunset at the Celery Fields. Photo Credit: Jake Smucker
About the Celery Fields: click here
SUN GARDEN CAFE
Sun Garden café (on Siesta Key) is a great breakfast/brunch spot. They have a beautiful outdoor garden seating area in the front of the restaurant. No matter the temperature, I have to sit outside when I go to Sun Garden. The food is always fresh, and they have a lot of healthy options. — Milca Rivera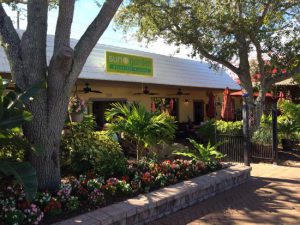 About Sun Garden Cafe: click here
CAKES BY RON
I can't forget about Cakes by Ron. Owner Ron is a master of the cupcake, and offers a variety of different flavors every day (except Sundays when the confectionary is closed). Ron also makes special occasion cakes and cookies. You don't want to miss the beautiful display cakes, and the cupcakes on a visit to Sarasota. — Milca Rivera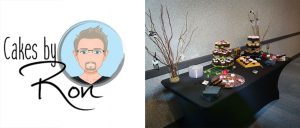 Cupcakes from Cakes by Ron were a big hit at the JMX 15th Anniversary Party that was held at the Aloft hotel in Sarasota.
Photo Credit for Cakes by Ron: Cakes by Ron
About Cakes by Ron: click here
SARASOTA BOAT MARINA
A walk around Sarasota's Marina is a must-do, and especially at sunset (just be sure to wear bug spray). There are swings and slides for the kids (and kids at heart). It's just a great place to enjoy a few hours, walking, looking at boats, and people-watching. — Milca Rivera

The "Unconditional Surrender" or "Famous Kiss" statue is a popular feature located near the Marina, and Marina Jack's is a popular place to eat near the water.
Photo Credit Marina Jacks: yourobserver.com
RINGLING ESTATE AND MUSEUM
And, you can't come to Sarasota without visiting the sprawling grounds of the Ringling Estate (my favorite is the Circus Museum), or the Selby Gardens to check out various plant-life, art exhibits, the Banyan trees with their amazing root networks, or the very back corner of the property near the bay that has a few benches for people to relax and take in a piece of Sarasota beauty. — Milca Rivera
Insider tip: The Ringling Museum of Art offers free admission on Mondays.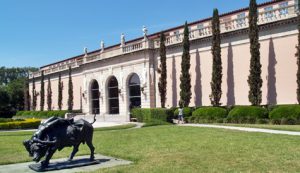 About Ringling: click here
SELBY GARDENS

Beth's daughters climb on the roots of the Banyan trees many years ago at Selby Gardens.
About Selby Gardens: click here
SUBZERO ICE CREAM
My wife and I love going to Subzero Ice Cream where they freeze the ice cream right in front of you. It's a lot of fun! We visit frequently when we take visiting friends and family there! — Ross Wiemken

About Subzero Ice Cream: click here
MOTE MARINE LABORATORY AND AQUARIUM
I love Mote because it's not your typical aquarium. I have been volunteering with them since I was 16. They have fish tanks, manatees, turtles, otters, reptiles and so much more. It's a working laboratory so every animal you see is part of the science happening at Mote.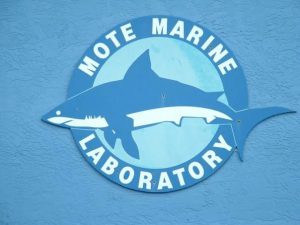 Mote is an aquarium, a laboratory, a research center, and a rescue. They believe highly in rescue, rehabilitation, and release. Any animal that cannot be released because they cannot survive in the wild, like Hang Tough (pictured below) who is blind, is then put on a list and the government agencies decide where they get to live out their lives. Hang Tough has his own habitat with some new fish friends in the Mammal Center that is designed especially for him.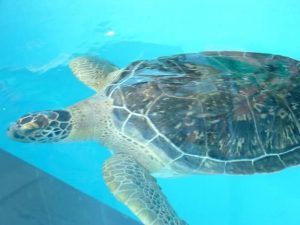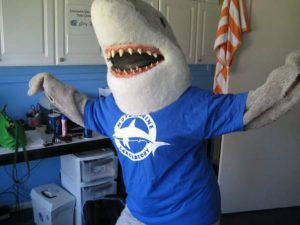 Kaili dressed as Gilly the Mote Mascot to entertain kids attending summer camp at Mote.
All proceeds from tickets go to the animals and the research.
Extra things you can do at Mote: Mote Science Café's, Shark Encounter, Birthday Parties, Research Charters, Kayaking with Mote, Breakfast programs, Bay walk and talks, Eco-Boat tours, Morning rounds, Seahorse lab tours. — Kaili Gould
About Mote Marine Laboratory and Aquarium: click here
SARASOTA CLASSIC CAR MUSEUM
I love the Classic Car Museum. You get to see classic cars, famous cars, and super cars. I really enjoy going back in time there! The exhibits change so you get to see different cars. — Jennifer Ferdico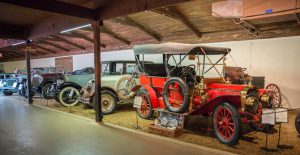 From the Sarasota Classic Car Museum. Photo Credit: mustdo.com
About Sarasota Classic Car Museum: click here
Photo Credit: mustdo.com
PINECRAFT COMMUNITY
A small community of roughly 3,000 Amish and Mennonites, it is a favorite vacation spot for many Amish from Indiana, Ohio and Pennsylvania. You'll see many Amish riding adult-size tricycles as their mode of transportation. Locals and visitors enjoy dining at Der Dutchman and Yoder's and getting some ice cream at Big Olaf.

Der Dutchman, Big Olaf and pie from Yoder's are all popular in the Sarasota Pinecraft community.
About Pinecraft: click here
Der Dutchman Photo Credit: dhgroup.com
Yoder's Photo Credit: Menuism.com
Photo credit: Menuism.com
Big Olaf Photo credit: TripAdvisor.com
THE SARASOTA FARMER'S MARKET
Full of fresh foods, fruits, flowers and fun, the Sarasota Farmers Market happens every Saturday from 7 am until 1 pm. This is a wonderful Sarasota community event.

Kinsey's fresh produce gets ready for a busy Saturday morning at the Sarasota Farmer's Market.
Photo Credits: myemail.constantcontact.com (left) and Rachel Rice (right)
About Sarasota Farmer's Market: click here
SARASOTA JUNGLE GARDENS
Sarasota Jungle Gardens began back in the 1930s and was originally a plan for a botanical garden. Tropical plants, trees and flowers from all over the world were brought in. The gardens drew attention and Jungle Gardens was opened to the public in 1936. Today Jungle Gardens is home to over 200 native and exotic animals located on 10 acres including many winding jungle trails.

Winding trails and a white peacock at the picturesque Sarasota Jungle Gardens.
Photo Credit: www.mustdo.com (left photo)
About Sarasota Jungle Gardens: click here
DUTCHCRAFTERS AMISH FURNITURE SHOWROOM
And don't forget the DutchCrafters Showroom, our brick and mortar store that houses a sampling of our stunning Amish furniture in Sarasota. Come in and ask questions, we would love to meet you!