How to Prepare your Patio for Summer Parties
Now that spring is here, it's time to start thinking about your plans for summer. Outdoor entertaining is one of our favorite ways to spend the warmer months. A special occasion or just plain relaxing can be taken to the next level with a pretty patio. Prepare your patio for summer parties with our tips below.
Get Gardening
Start small by choosing pretty planters that will add a personal touch to your outdoor space.
Our LuxCraft 24″ Square Planter will enhance the atmosphere of your party. Plant your favorite, bright flowers for a memorable pop of color.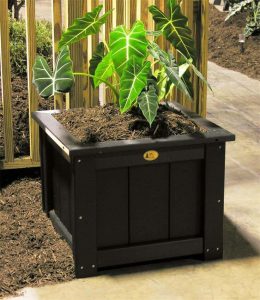 Shade Haven
Not everyone you invite will want to bask in the summer sun. Creating a shaded area for your guests will allow them to enjoy the atmosphere comfortably.
Our Amish Made Covington American Garden Arbor offers stylish shade. Customize it with your choice of swing or glider for even more enjoyment.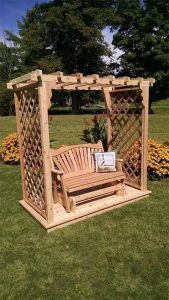 Sink Into a Sectional
For those guests who don't mind catching a few rays, an outdoor sectional sofa is the way to go. Provide ample space for everyone so you can enjoy your party worry-free. Add an outdoor rug and coffee table to create a cozy outdoor living room.
The durable Coastal Poly Sectional is the perfect backdrop for laughter-filled summer days.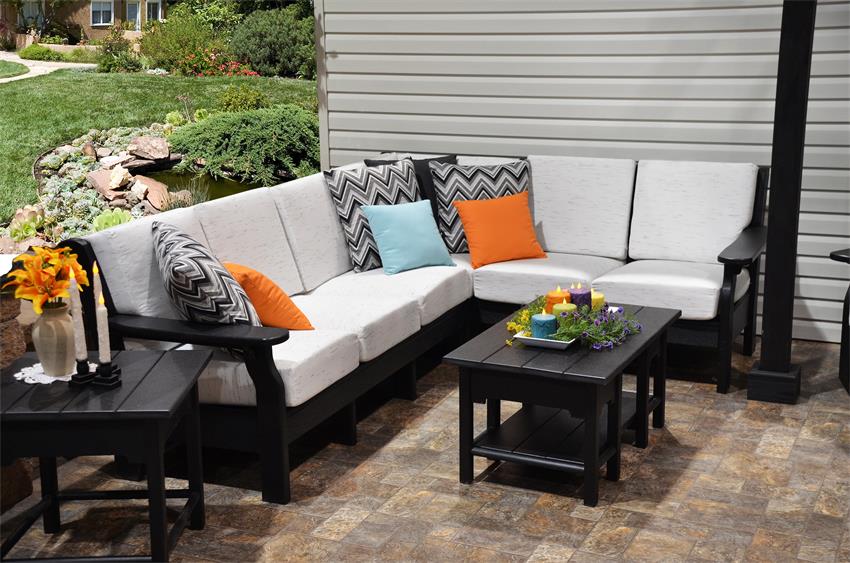 Designate Dining
While an outdoor sectional can provide a great casual dining space, you'll also want to have a main area for guests to sit and eat. A picnic table is a classic way for guests to enjoy your delicious barbecue.
Paired with an umbrella, our LuxCraft Poly Octagon Picnic Table provides a shaded area for friends and family to chow down.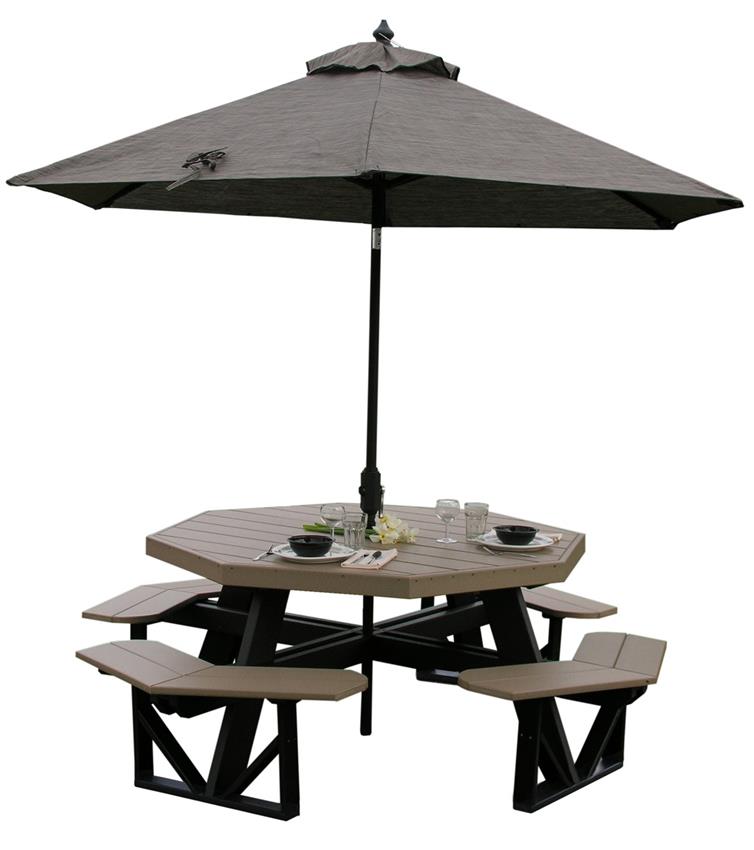 Backyard Bar
While you and your guests are dining, the last thing you want to be doing is running into the house to retrieve drinks. An outdoor bar can be fully stocked before your family and friends even arrive. This convenient option will allow you to enjoy your party right along with loved-ones.
Be the mix master of your patio party from the comfort of our Amish Poly Outdoor Bar Set.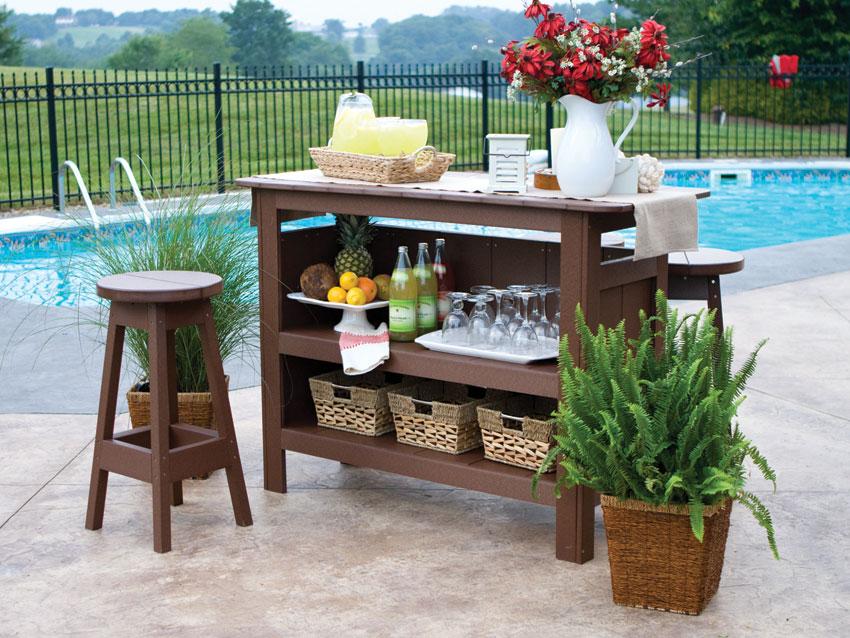 Fire It Up
A grill table is a safe and convenient way to prepare and serve all of your tasty favorites for your patio party.
The spacious design of our Amish Folding Grill Table allows you to cook and entertain with ease. Chat with guests in the pool as you barbecue in the beautiful weather.
As an added touch to your outdoor space, fire pits can make a big difference. If your summer soirée happens to encounter a cooler evening, you'll be prepared to keep guests warm. Sitting around a fire pit is also a nice way to wind down the day.
Pretty up your patio and add ambiance with our Berlin Gardens Donoma Poly Fire Pit.
Make your summer get-togethers special by preparing your patio with these simple tips. What do you have planned for your outdoor space in the coming months? Let us know in the comments below!