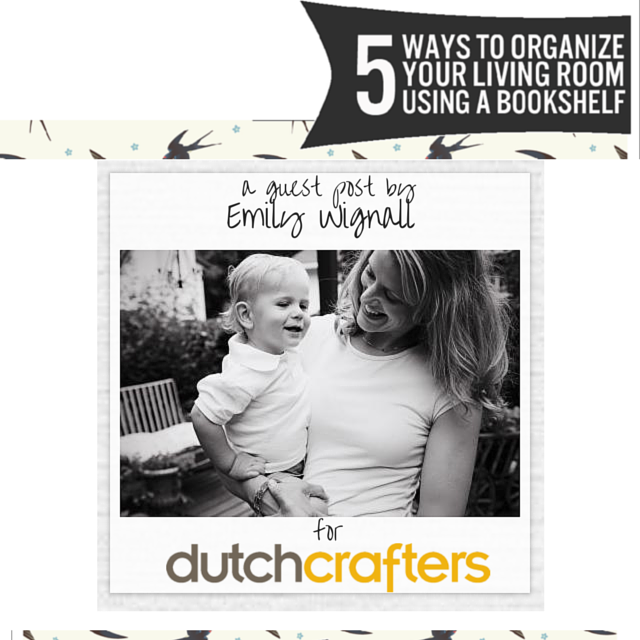 5 Ways to Organize your Living Room with a Bookcase
How's your living room feeling this spring? Light? Tidy? Primed & ready for swarms of summer visitors? If your answers are shrugs and sighs and shakes of the head, let Emily Wignall from Anatomy of Design show you some clever ways to organize your living room with one simple piece: the bookcase!
1 . Bookshelves as a TV Stand
We love the idea of tucking blankets and media into this bookshelf for an impromptu living room slumber party and movie night!
2. Office Console as Side Table
A daintier bookshelf (or console, if you like) aids every day living room function with proper shelves for everything that seems to end up on the coffee table.
3.  Bookshelf Turned Sofa Table
Divvy up an open living room with an equally airy set of shelves from our Omni collection — the sleeker design is a welcome addition to the chaotic of spaces.
4. A Bookshelf as A Wall
Some people hang curtains, some purchase screens or hang beads to separate a small living room – our favorite small-space definer is this modern bookshelf. It practically forces you to style its shelves with pretty, prim items to view from any room . . . all neatly organized, of course.
5.  A Bookshelf for Display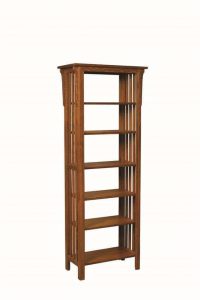 Put two Amish Honeymaze Bookcases side by side to create a stunning display case for collections.
Matching baskets (filled with all manner of toys, remotes, charging cables . . . ) mirror a pretty collection set up in a pair of identical bookshelves. Is it just us, or does everything feel cleaner already?
Do you have any other creative ways to organize your living room? We'd love to hear your ideas!
Our thank to Emily Wignall, as always — see more of her work over on Anatomy of Design!