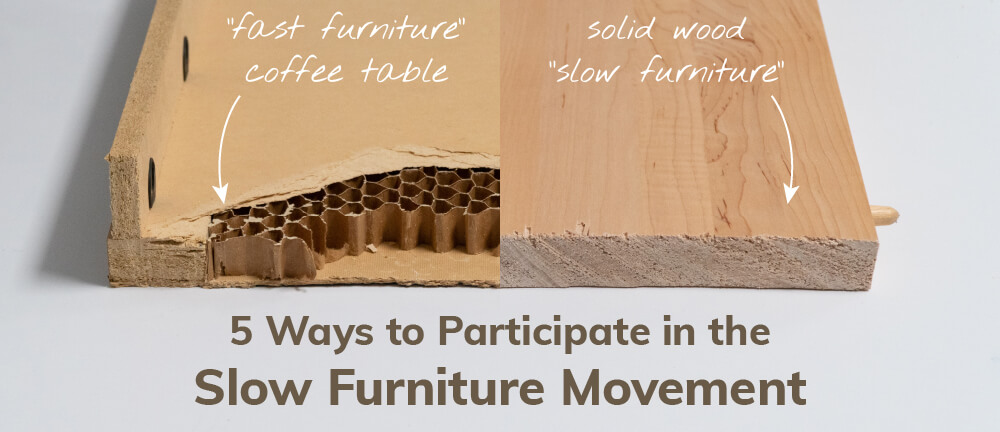 5 Ways to Participate in the Slow Furniture Movement
The Slow Furniture Movement embraces the deliberate creation and use of durable furniture. A part of the Slow Movement that values quality over quickness, it has emerged as a response to the mass production of disposable "fast" furniture.
You don't have to spend a lot to participate in the slow furniture movement. Here are five ways that you can get involved.
1. Shop Sustainable Solid Wood Furniture
Investing in solid wood furniture, whether it be new or used, will pay off in the long run. Wood furniture is more durable and will last longer than furniture made with cheaper materials.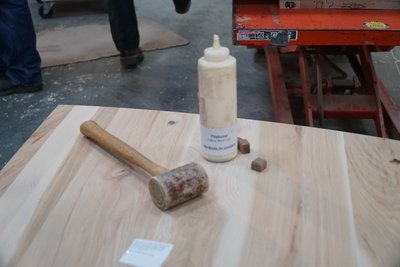 When buying new wood furniture, try to look for furniture made with sustainably harvested wood. This means the wood comes from sustainably managed forests that carefully oversee the planting of new seedlings as mature trees are cut down for use. Remember, purchasing new may cost more, but it pays off in the long run through generations of use.
You don't have to buy new to participate in the Slow Furniture Movement. There are great buys out there that you can find at thrift shops, estate sales, church bazaars and weekend yard sales. Yes, there's likely to be some fast furniture thrown in there too, but chances are you can find furniture with good old-fashioned solid wood included. Furniture made long ago, before cheap materials filled the scene, were made better.
When buying secondhand, don't hesitate to ask questions. See if you can find out what wood was used in older pieces of furniture. Talk with your thrift shop owner and ask what they know about the piece. You might learn something unique about the furniture you're interested in. Be cautious too; pre-owned furniture can contain a few pitfalls. Beware of things like pests in the wood or paint that could contain lead.
2. Buy Less and Avoid Impulse Buys
They know how to getcha. The strategically placed end caps, the ads, all of it. It's easy to fall for products dressed up in all the best slogans with a low price to convince you it's just the right furniture.
Avoid them. Impulse buys are attractive with their low prices and promises, but living with less and only investing in things of quality that will last reduce waste and the stress that waste causes the environment.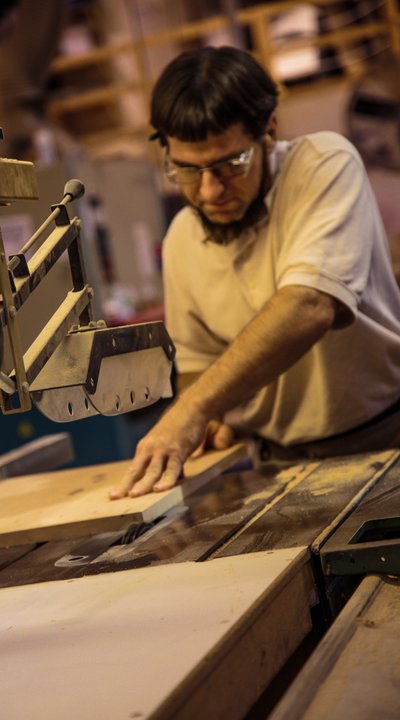 3. Take Your Time and Shop Slow
Decide against making a rushed decision regarding your new furniture.
Slow furniture won't be part of the mass-produced pool that looks like everyone else's. Take your time shopping. You can find something unique with a story while enjoying the process of discovering new styles and deciding what look you wish to create.
At DutchCrafters, solid wood furniture is built by hand in Amish woodshops located across Pennsylvania, Ohio and Indiana. Wood is sourced from sustainably managed forests. There's careful selection, cutting, hand sanding, refining and weeks of work to produce each piece. Custom pieces involve the customer a lot more, creating even more of an investment and connection to your furniture.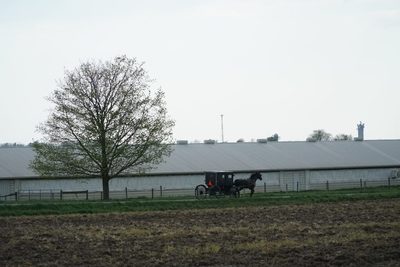 Spend time thinking about the item you plan to purchase. A large part of the Slow Furniture Movement is not only the quality product that's produced but the enjoyment that comes from searching for it, selecting it, building it and acquiring it.
4. Look for Furniture That Can Be Used Multiple Ways
When shopping for slow furniture, you want to select pieces that you'll be happy with for a long time. (With Amish furniture, we are talking about wood furniture that lasts generations!) Tricks to ensure you won't tire of it include selecting pieces that have many functions and then using them in different ways. Making the most use out of a piece cuts down on the "throw away" culture that has been steadily developing and harming the environment with piles of plastic showing up in the landfills.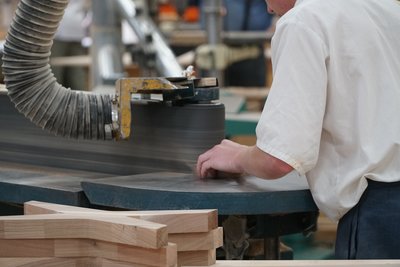 A sofa table can serve in the living room and easily move to the foyer or hallway for a fresh look.
A server hosts the party food and adds storage. Moving it from one room to another after years of use can refresh a room and make it feel like a new piece of furniture.
5. Shop Locally
With slow furniture, the story behind the furniture counts. The craftsmanship, care and time spent to make it right make a difference as the furniture becomes part of your story. Learn about your local furniture stores, artisans and find out about their stories.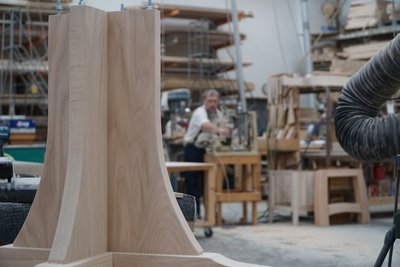 What do they care about? What do they stand for? And what are the details they put into their furniture that matter to you? When you feel good about the company you're getting your furniture from, you can enjoy it even more and knowing their backstory can help take the sting off waiting for a quality piece of furniture versus one that is mass produced in a hurry.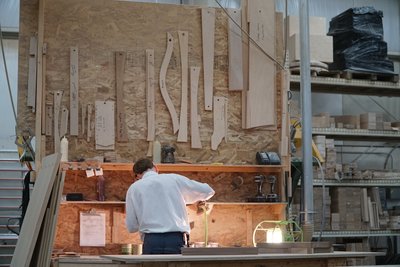 Being Part of the Slow Furniture Movement
We understand in today's world things move fast. It's not easy to slow down. But more and more people are realizing the true cost of all this rushing. When you join the slow movement with a slow furniture find, you're benefiting and helping in the following ways:
You'll have furniture that will last a long time.
It can be passed down through your family.
It won't get thrown out in a few years.
You're contributing to a healthier environment.
Furniture selected is more meaningful and creates more connection.
More Ways to Participate in the Slow Furniture Movement
Be more thoughtful about what your furniture is intended for. Invest in items that are used the most in rooms the family uses the most. Remember, buying quality furniture means you are going to have it for a long time, so be more thoughtful about the design, colors, use, etc.
Look for handcrafted furniture. Handcrafted ensures time, effort and thought went into the furniture.
Shop handmade furniture from small businesses and local woodworkers.
Avoid mass produced "fast furniture."
Shop furniture made with sustainable practices, renewable resources and recycled materials.
When buying used furniture (from thrift stores, estate sales, etc.), take your time and make sure it's safe (i.e. no damage to wood, still functions well, etc.).
Shop solid wood or other high quality secondhand or pre-owned furniture from online marketplaces, thrift stores and consignment shops.
Utilize do-it-yourself methods to create or repurpose furniture for your home or business.
What are your thoughts about the Slow Furniture Movement?