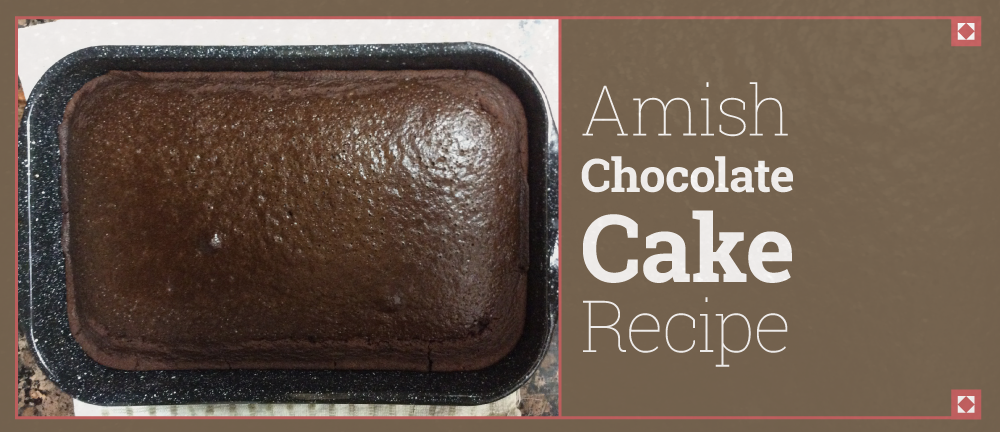 Amish Chocolate Cake Recipe
I've got a sweet tooth. If someone offers me something sweet, it's hard for me to say "no." When I walk through the bakery section at the grocery store, it's difficult for me not to pick up some melt-in-your-mouth chocolate chip cookies or cake.
I've been doing a pretty good job of curbing my appetite for all-things-sugar the past few months, though. Well, as long as you don't count the basket of chocolates that sit on the bookcase in the marketing office. Some days, no matter how much you love your job, you just need to eat some chocolate.
Tomorrow, I'm giving myself the green-light to indulge because it's National Chocolate Cake Day! While not a national holiday, it is a social media or "hashtag" holiday … close enough, right?
Kevin Williams of Amish356.com is graciously allowing us to share with you a moist, not-too-sweet Amish recipe called a Lazy Woman's Cake. As Kevin mentions in the title of his post, "I don't come up with these names."
A comment from Barb Wright in the comments section of the post provides clarity, "The reason for the name of the cake is because you can mix it [in] the baking pan..hence saving a dish."
I made this simple, nine-ingredient recipe in 45-minutes (that includes the baking time) with very little mess and ended up with a moist chocolate cake that tastes great without frosting. The best part is I didn't have to go to the grocery store to pick up the ingredients because they're basic pantry staples.
Without further ado, below are the ingredients and photos I took before, during, and after. Click here for the baking directions at Amish365.com. It's a great place to visit for more Amish recipes and a plethora of information about the Amish. Thanks for letting us share this delicious recipe, Kevin!
Ingredients
2 heaping teaspoons baking soda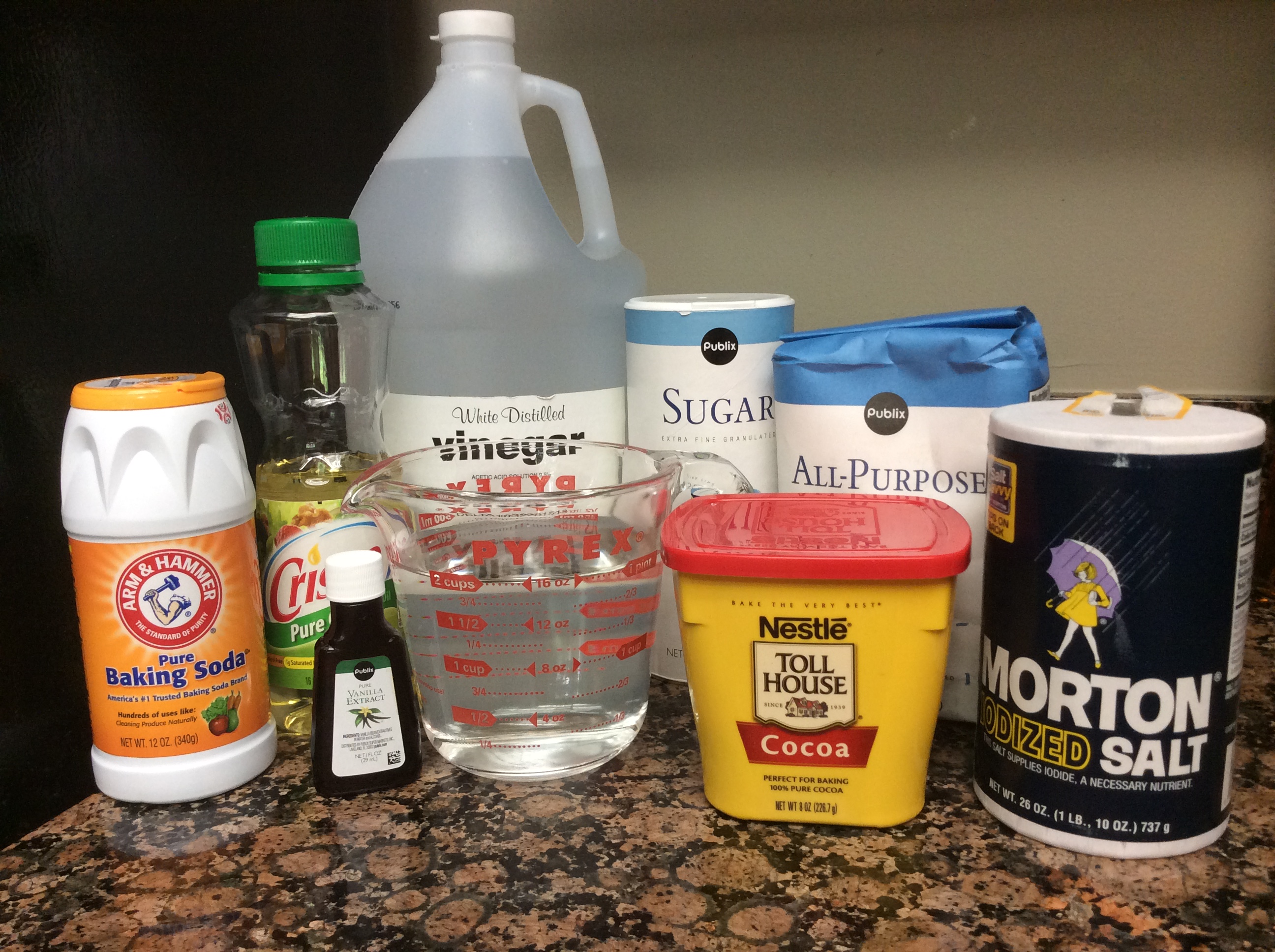 Yay! I had all of the ingredients on hand.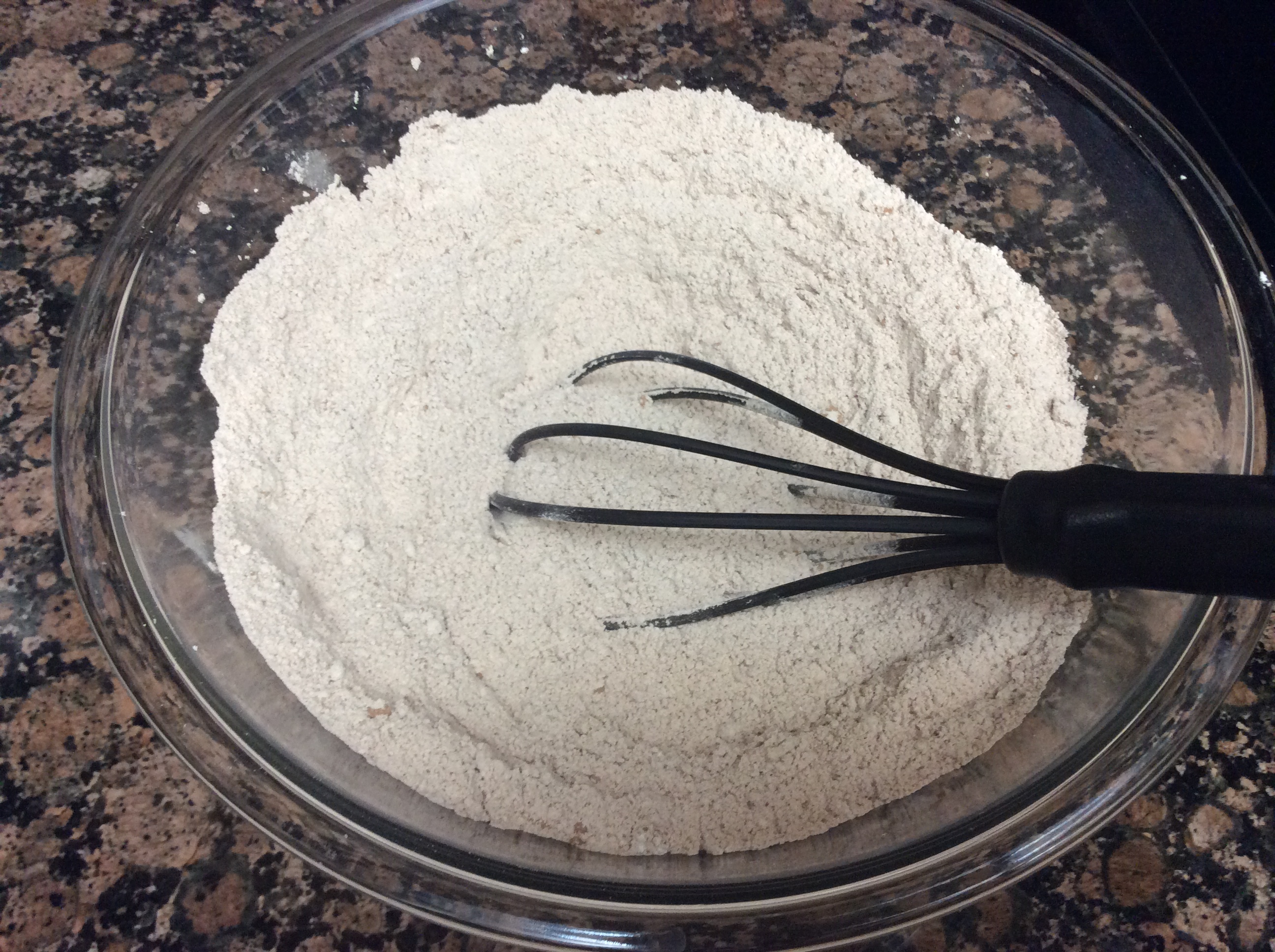 Whisking together all of the dry ingredients.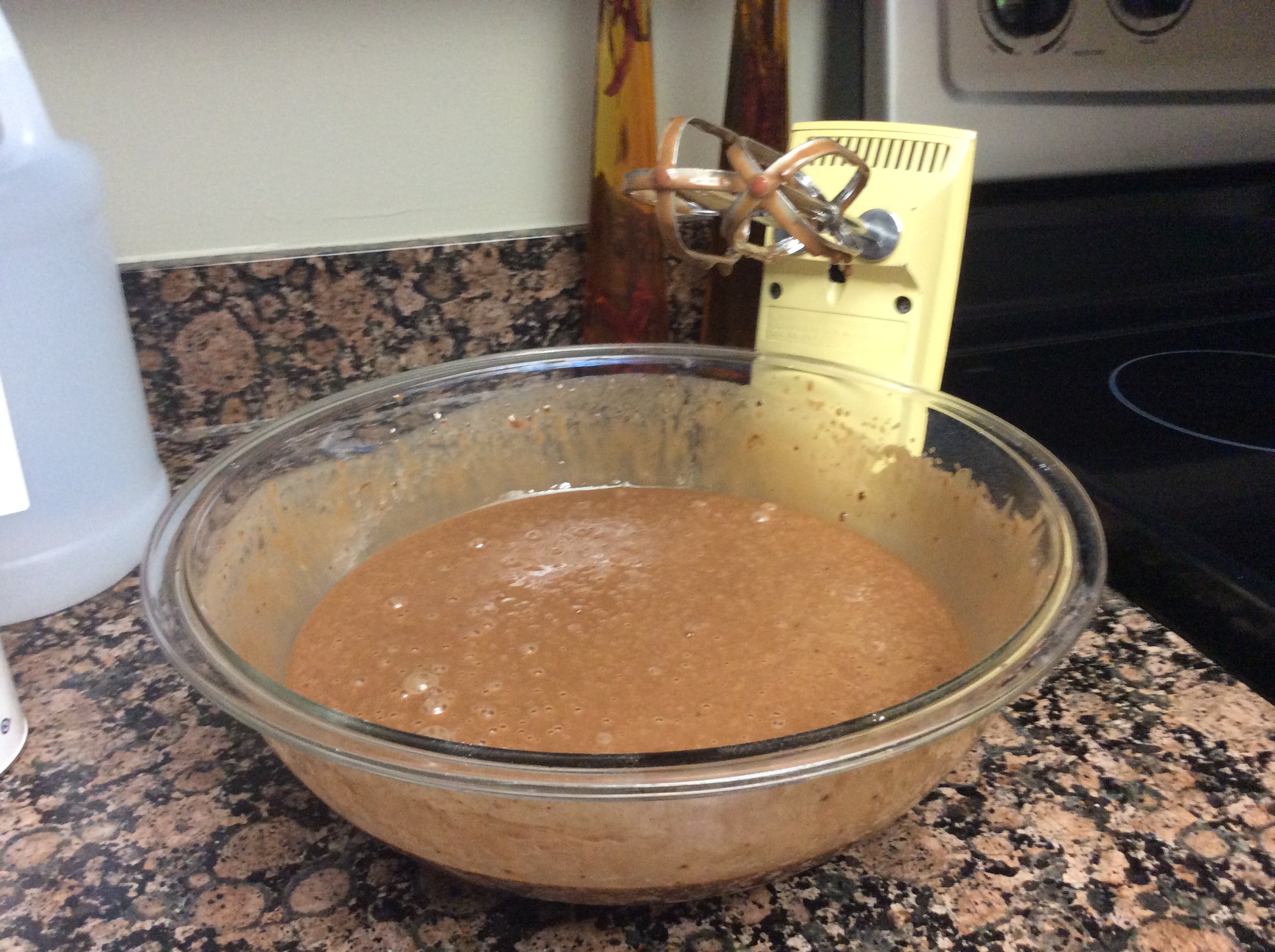 After pouring the wet ingredients into a well, I mixed them together until smooth.
PS) The batter is delicious.
I poured the batter into a baking dish, and it was ready for the oven.
After 30 minutes in the oven at 350 degrees, I did the toothpick test. It was clean.
Now for the hardest part — waiting for the cake the cool.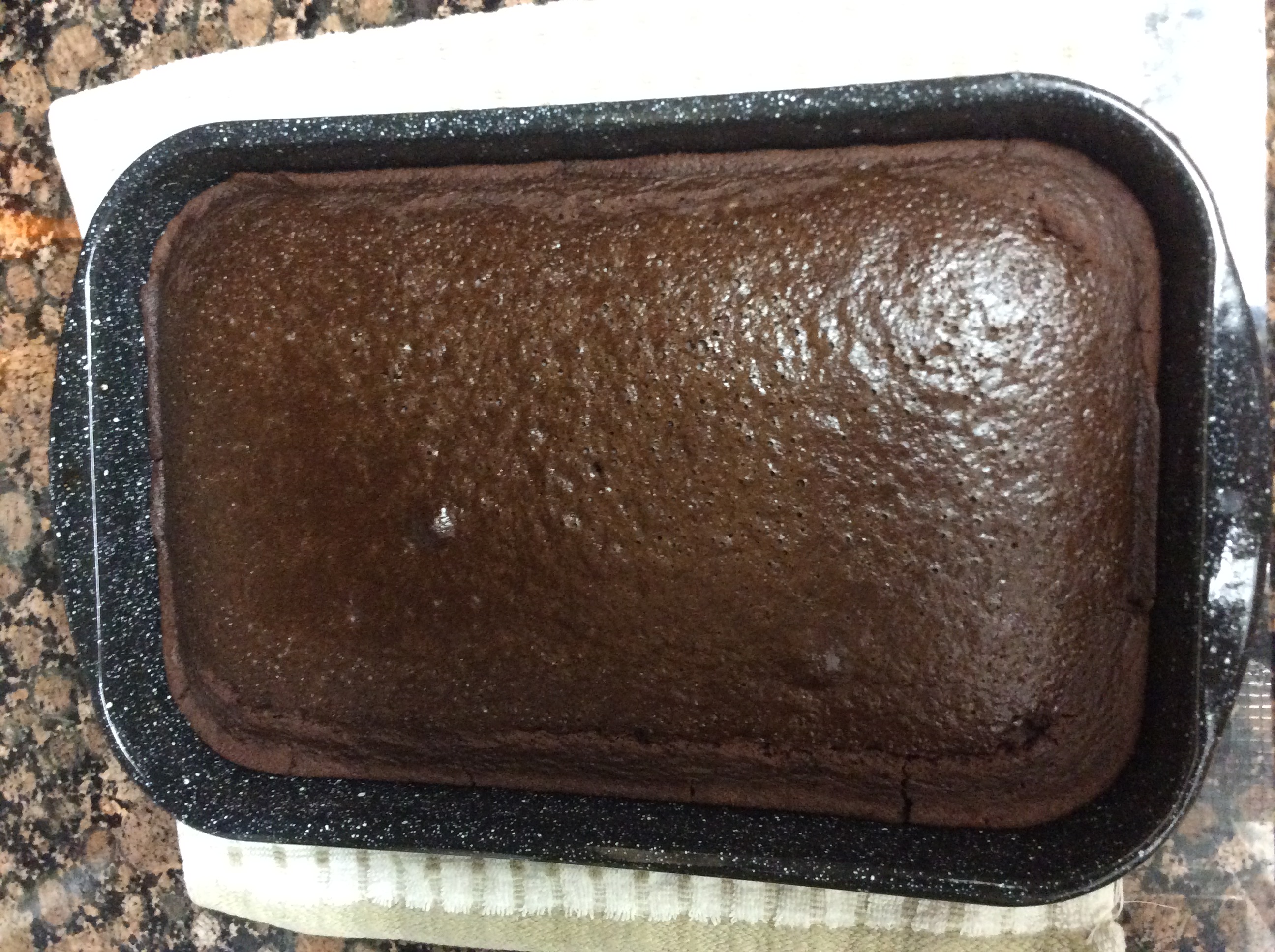 "Patiently" waiting for the cake to cool.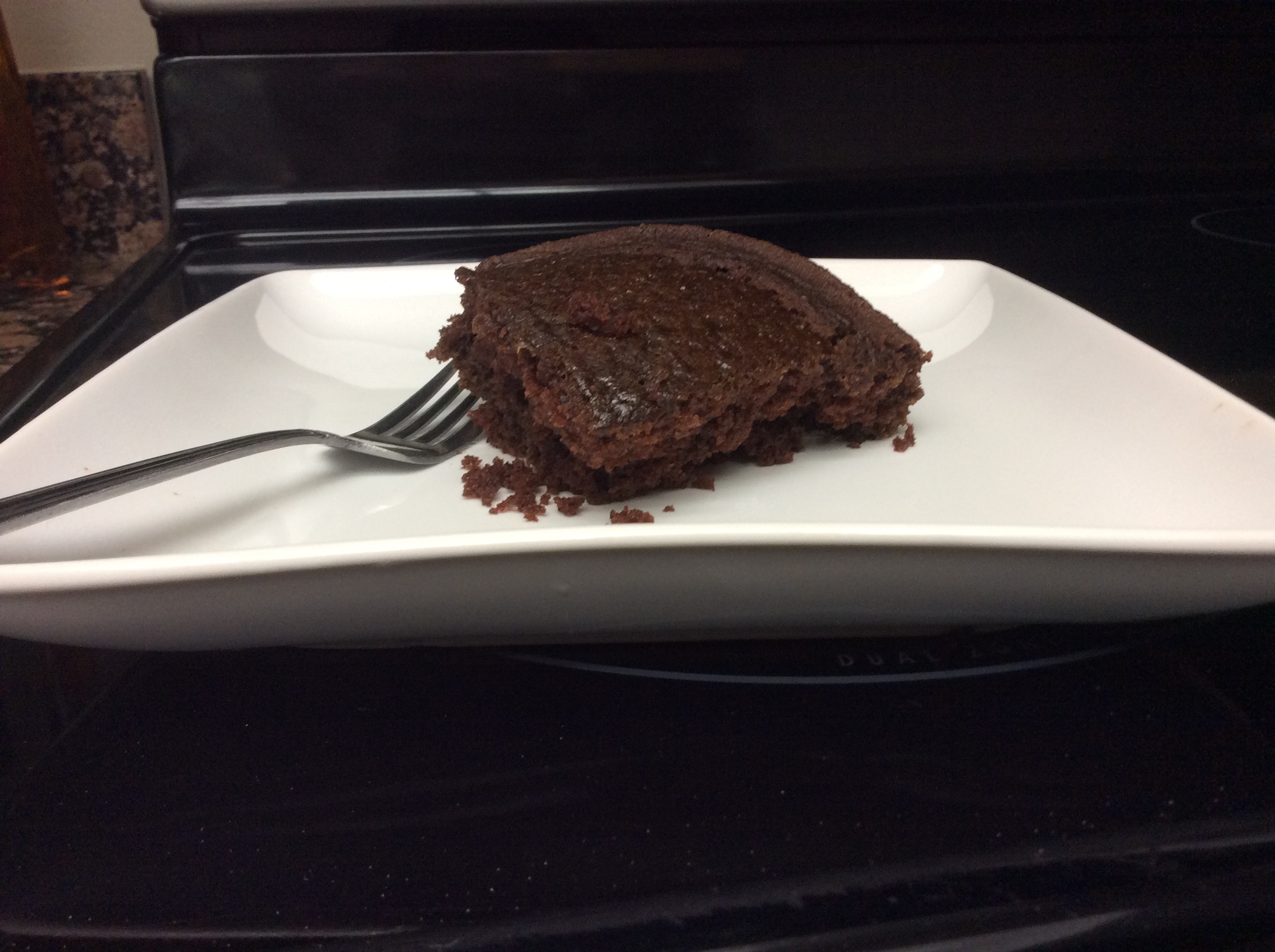 Mmmm. Absolutely worth the wait.
If you decide to make this cake (trust me, you won't regret it), share your photos with us on social media. Be sure to tag them @DutchCrafters #Amish365 #LazyWomansCake.
Happy #NationalChocolateCakeDay, everyone!