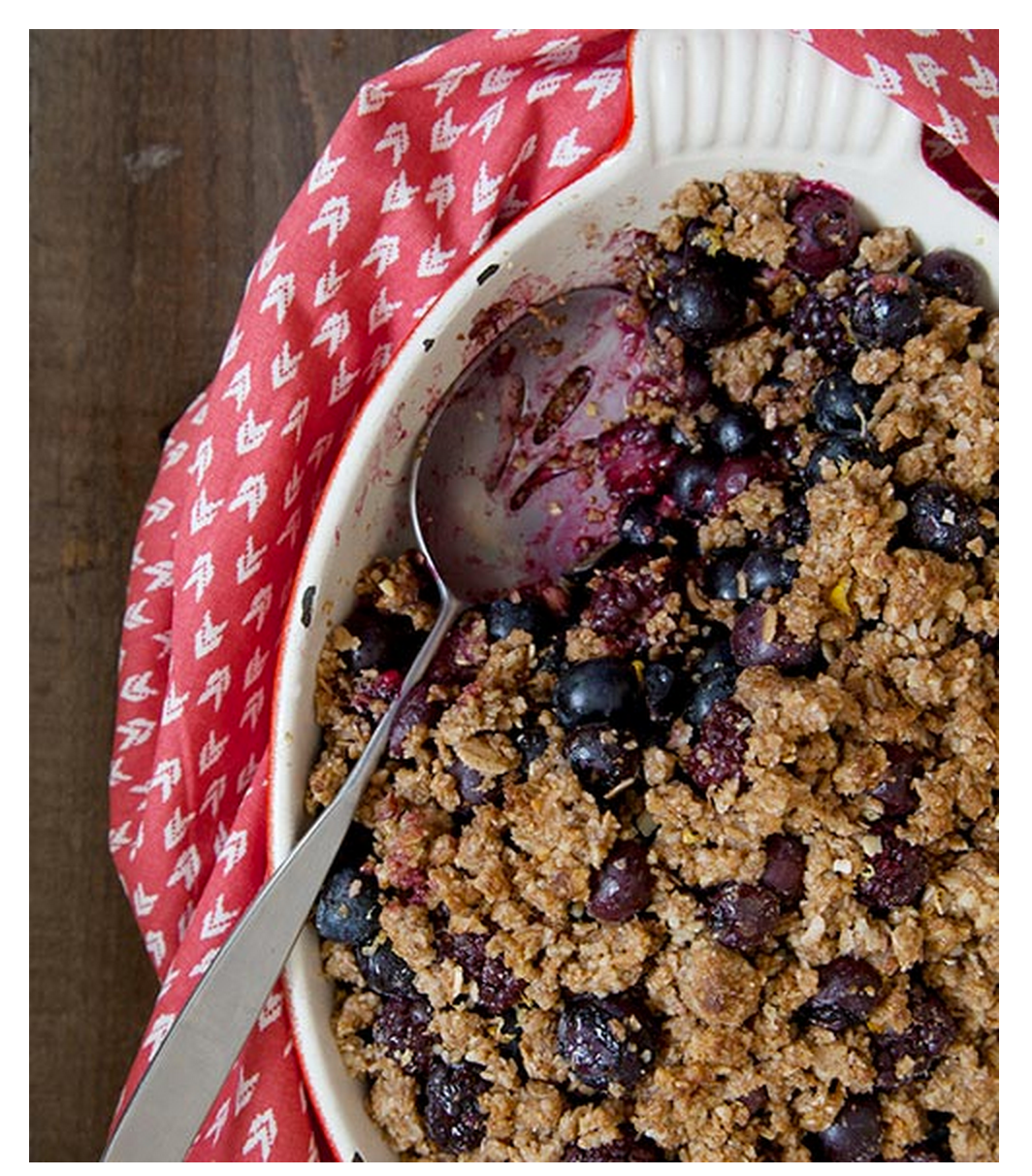 Labor Day Menu: Down-Home Cooking 3
Consider this feast a Labor Day labor of love. Next up: Big Berry Crumble!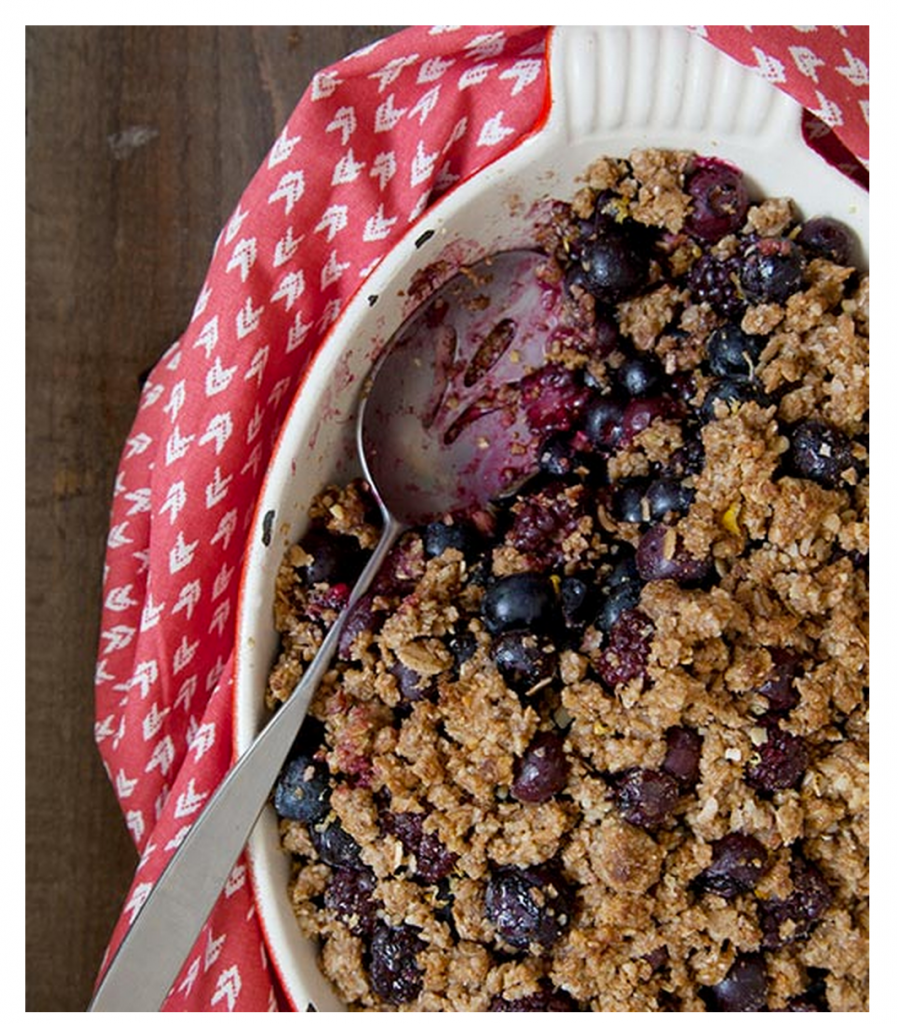 Big Berry Crumble
Author:
Prep time:
Cook time:
Total time:
Try any combination of fruits that you like! This recipe also uses spelt flour, but feel free to substitute what you have in the house!
Ingredients
Filling:
4 cups (2 pints) fresh blackberries
2 cups (1 pint) fresh blueberries
2 tablespoons Sugar
1 teaspoon lemon zest
1 tablespoon light spelt flour
Topping:
2⁄3 cup rolled oats
1⁄2 cup Sugar
1⁄4 cup light spelt flour
1⁄2 cup (1 stick) butter
1⁄2 cup finely chopped walnuts
2 teaspoons ground cinnamon
Instructions
Preheat the oven to 350 degrees F. Lightly grease a 9-inch pie plate.
To make the filling, in a medium bowl, combine the berries, Sugar, lemon zest, and flour.
To make the topping, in a food processor, pulse the oats, Sugar, flour, butter, walnuts, and cinnamon until just combined. Pour the berry filling into the prepared pan and sprinkle the topping over the top.
Bake until the topping is golden brown and the juice is oozing and bubbling, about 40 minutes.