How to Create an Office Space without an Office
Whether you live in an apartment, small home, bungalow, ranch-style farmhouse, or manor, there's a spot that can be turned into an office space. And selecting the right custom furniture will help transform the space.
A Bedroom Work Space
A quiet bedroom corner is conducive to creativity. Whether you're reading, writing, or just catching up on the daily mail, a space in your guest or master bedroom can be transformed into an office. Keep the layout simple with just a desk and lamp. Keep only your laptop on your work surface so you can take full advantage of the space. A secretary desk, writing desk, or a Murphy bed and desk combination are sure to do the trick.
The Rivertowne Amish Desk is just the right size for your bedroom corner.
The Amish Whitman Writing Desk offers a lovely spot to read, write, and create.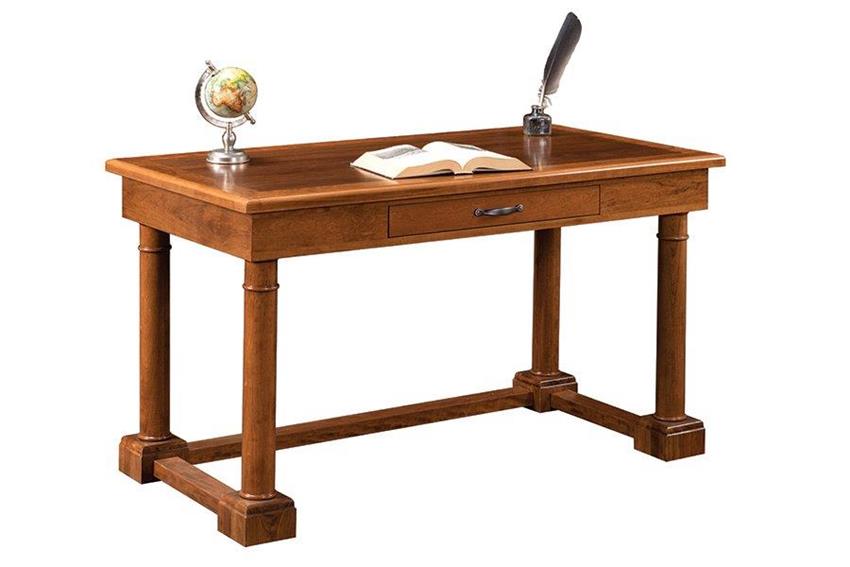 Work at the American Arts and Crafts Secretary Desk and then close it up for a tidy presentation.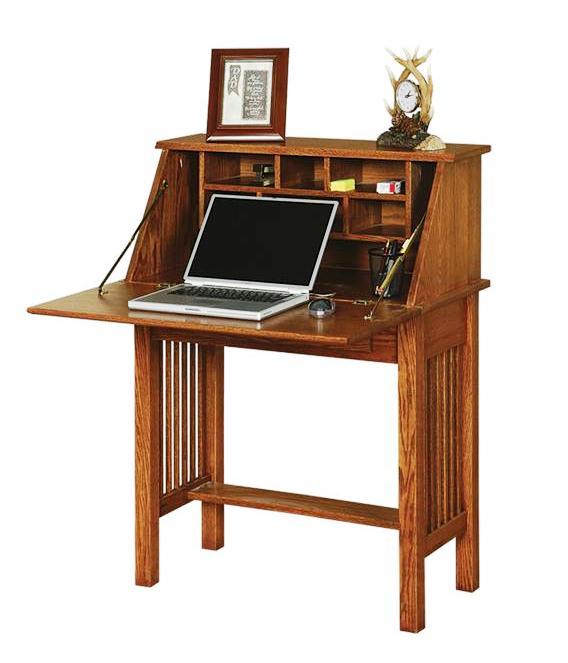 A deluxe space saver, the Murphy Wall Bed and Desk Workstation is a DutchCrafters exclusive. Transition from work to rest in style.
A Hallway Haven
Your hallway, whether modest or grand, can serve as a host to a lovely office space. A simple solid wood desk can add to the décor while providing a quiet work space. Great candidates for your hallway office are the beloved roll-top desk or a simple and sure writing desk.
The Amish Petite Roll Top Desk closes to conceal work in progress.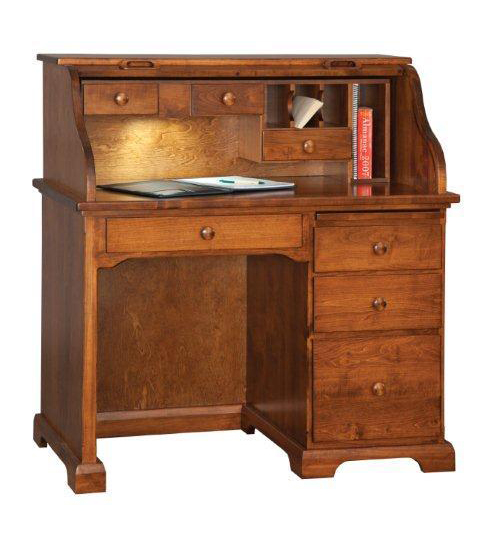 Add luxury to the hallway with the Amish Eckstein Writing Desk.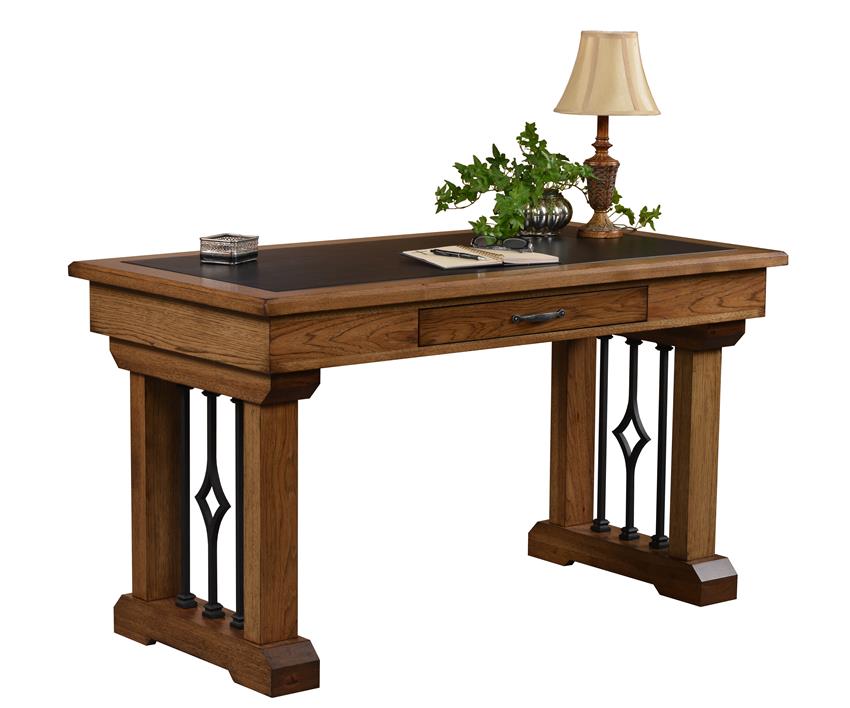 The Spare Corner
Seek out that odd corner that has nothing in it and turn it into your home office. Find a solid wood table that provides room for your laptop, lamp, and writing pad, or have a desk custom-made to fit the exact dimensions of the corner. You can add a chair if there's enough room or just plan on pulling a dining room chair over when you work.
The Amish Home Office Apple Valley Corner Desk is a custom fit for your spare corner.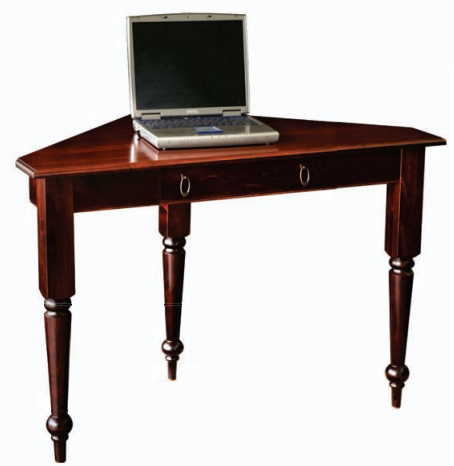 Entryway Efficiency
Style a writing desk or accent table right in your entryway to serve as your office space. Select a desk that can double as a decorative hall table when you're not hard at work.
Secretary in the Living Room
You can easily create an office space in any room. A secretary desk is a great option for the living room. Opened it supplies a workspace, and closed it acts as a decorative accent. Use a chair from the dining room table at your living room desk space.
Watch the Amish Mission Secretary Desk blend beautifully in your living room or family room.
Work by a Window
Let some light shine in as you work by a window. Select a writing desk or a sofa table that blends with existing furniture.
The Amish European Writing Desk is perfect for your window office.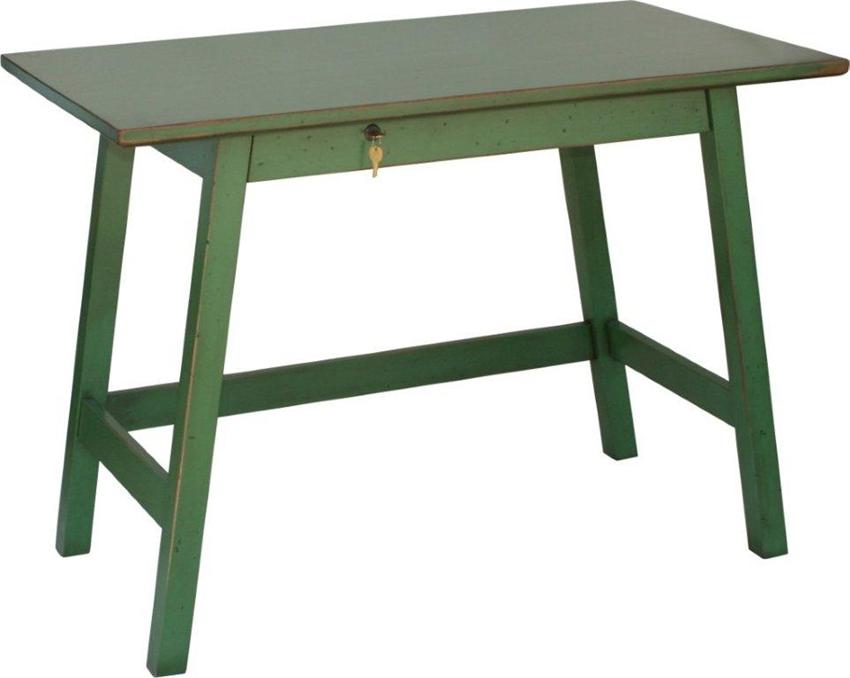 Let a Live Edge Sofa Table with Wood Angled Base serve as both a conversation piece and office space.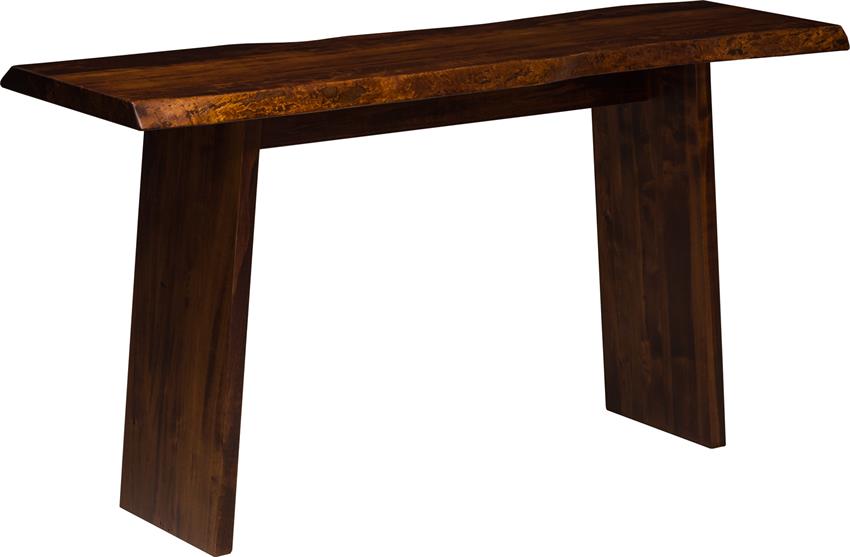 Something Near the Sofa
Set up the perfect desk space behind the sofa with a sofa table that blends in with your décor like the versatile style of the American Mission Sofa Table with Drawers.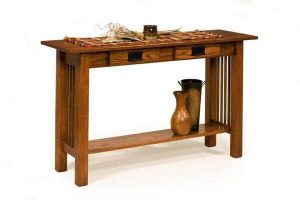 Working within the comfort of your own home is possible in any space. Our American-made furniture collection features a variety of beautiful options for a home office.