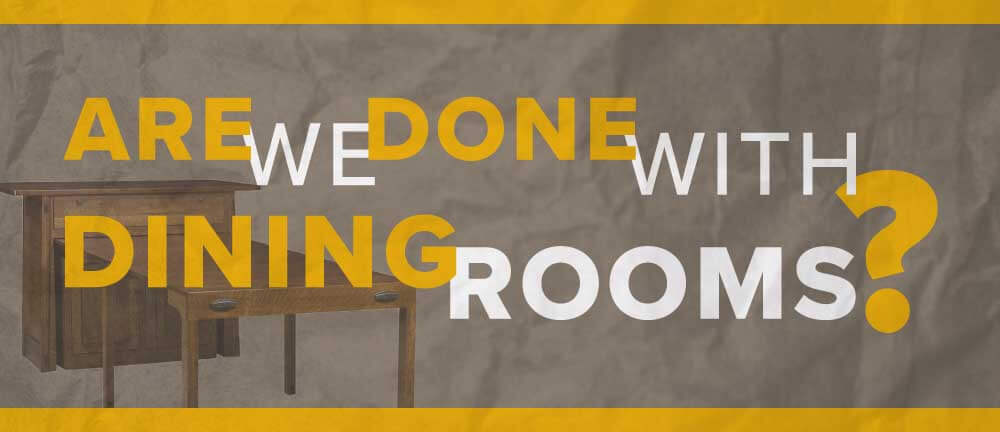 Are We Done with Dining Rooms?
The popularity of the formal dining room is on the decline, as families are more content to eat and gather together in more casual ways. With conflicting schedules leaving many dining at different times, more homeowners are growing impatient with dining rooms taking up space. Elaborate kitchen islands, outdoor deck tables and living room coffee tables are becoming go-to spots for dining, socializing and entertaining, while the old formal dining room space is being put to new use.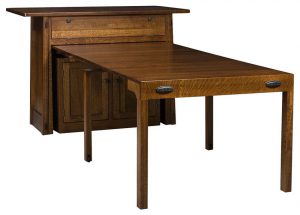 What's moving into old dining room spaces? Amish furniture is ready to take on new tasks in repurposed formal dining rooms.
THE FAMILY DEN
IN:  Pool Tables or Game Tables                              OUT:  Traditional Dining Table
The family den is bringing in the game tables and removing traditional dining table sets. Add a few cozy armchairs and a bookcase and you're set up with a place to relax and entertain. The kids will have room to play board games or work on homework. An entertainment center or TV stand with storage for media keeps movies, music and video games easily accessible.
THE GUEST SUITE
IN:  Day Bed or Murphy Bed                                  OUT:  Fancy Chandelier
The guest suite adds a convertible bedroom that can house a guest comfortably for an overnight stay. Add a day bed with or without storage for both sleeping and sitting. A hutch can remain for storing linens.
THE HOME OFFICE
IN: Writing Desks                         OUT:  Formal Wallpaper
A great space for a home office, formal wallpaper can be removed in favor of a new neutral color for the walls. Adding a writing desk and chair creates a space for managing records or for kids to do homework. Office storage provides space for keeping records organized.
THE CRAFT ROOM THAT DOUBLES AS A DINING ROOM
IN:  KEEP the DINING TABLE and the HUTCH
Many prefer to hang on to the dining room to eat in on special occasions. Keep the dining room table and put it to new use as a work table for projects or a craft table for the families' favorite hobbies. Craft supplies, games and puzzles can be stored in a hutch with the shelves providing room for stereo equipment or a library of books.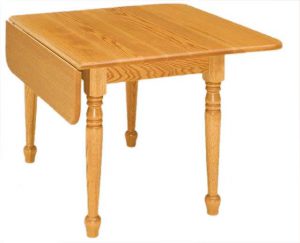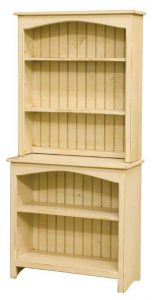 The Amish Rectangular Drop Leaf Table converts easily for dinners in the dining room, while there's plenty of storage in the Amish Primitive Pine Bookcase with Hutch (no longer available). Similar product here.
Deciding on a new purpose for your dining room space is made easy with the right Amish furniture to fit your lifestyle.