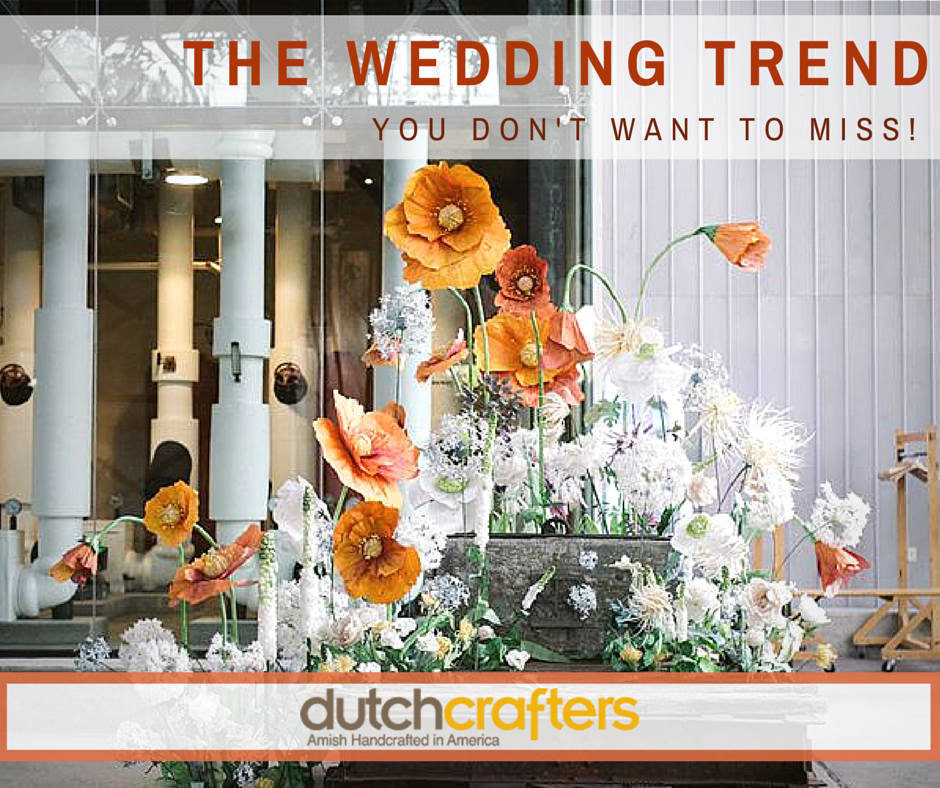 Don't Miss this Wedding Season Trend: The Wedding Wagon!
With the peak of the wedding season almost upon us, we've been hearing more and more about one of the season's emerging trends: the miniature wedding wagon. These adorable, endlessly versatile pieces lend themselves easily to almost any part of the big day. Read on for our top five ways to bring this delightful trend to your nuptials!
The Traditional Wedding Wagon
The traditional place for a wedding wagon is in the aisle, where they've historically been used to get flower girls and ring-bearers who haven't quite got a handle on the whole walking thing just yet from the door all the way to the altar. Our handcrafted wedding wagons each have a haft at the front, giving not-so-tiny helpers an easy way to pull their smaller companions along while dishing our flowers, rings, or both!
Twining layers of ribbon or tulle around the spokes of the wagon is a great way to transform it into a beautiful carriage fit for your flower girl or ring-bearer. And once the ceremony's finished, just roll the wagon out to the reception area or guest book for the rest of the day – we're sure it'll find at least one way to make itself useful.
The Portable Bar Wedding Wagon
A wedding wagon makes the perfect drinks stand – portable AND picturesque!
When not stuffed with adorable kidlets, your wedding wagon can provide valuable space for a wedding staple no one wants to be without: beverages. Whether you go in for Perrier or Patrón, adding a metal liner (or creating a lining of your own from fabric or a plastic bin) allows you to create a safe, portable bar that invites guests to help themselves while enjoying the ambiance of the day.
These wagons work equally well as designated kid-friendly "bars" – there's no reason not to replace the wine and beer with water and soft drinks to let the kids have their very own open tab!
The Favor Station Wedding Wagon
Wedding favors are a staple for many a traditional wedding, and a wedding wagon provides an innovative and interesting way to get these tiny thank-yous to your guests. Simply fill the wagon with the favors and send it on its way, or better yet, use it as a static display filled to the top with treats. We offer wagons in a huge variety of shapes and sizes, offering ideal options for creating just the right kind of favor station for your guests.
The "Say Cheese!" Camera Wedding Wagon
A slightly more modern use for a wedding wagon is to fill it up with disposable or instant-exposure cameras. By dispatching a little helper with a wagon filled with cameras to take a tour of the wedding at its various stages, you can ensure that special moments and quiet reflections that might have been lost will be preserved forever.
Simply attach instructions to the wagon inviting guests to grab a camera, take a few snaps, and then return it to the wagon – you'll be delighted with the results!
The Flower Stall Wedding Wagon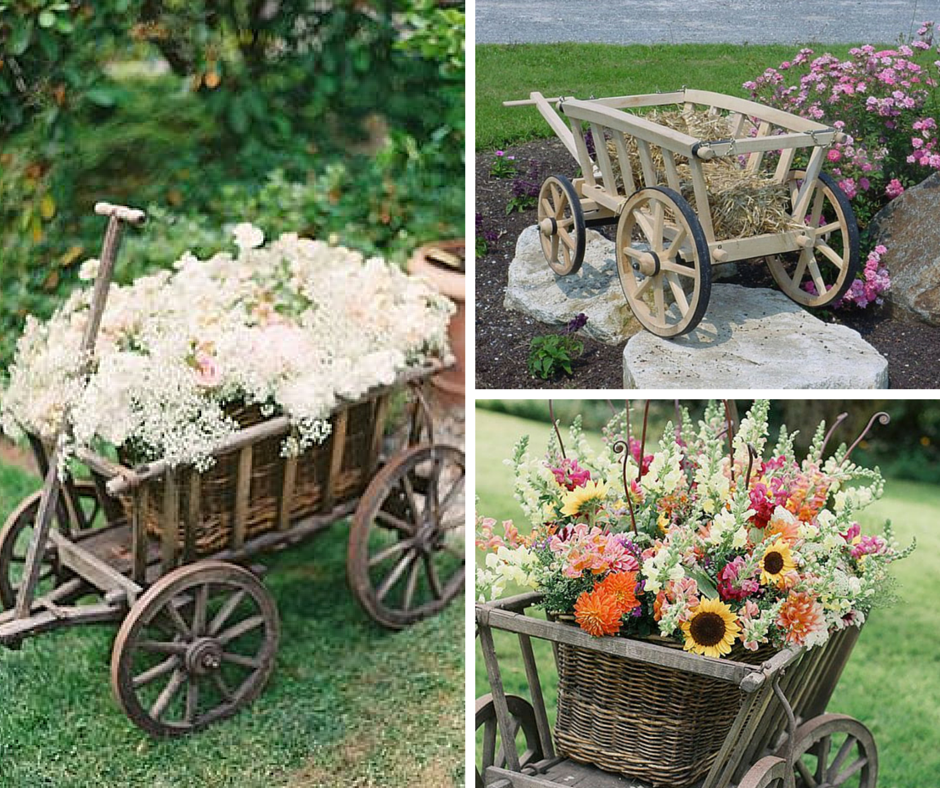 A cartful of flowers is decidedly decadent and romantic any time of year.
Finally, one of the most beautiful ways to use a wagon is to repurpose it as the center of a decorative seasonal arrangement. Their look and feel lend them most easily to fall-centric themes – fallen leaves, red ribbons, that kind of thing – but with a lick of white paint and the addition of a few colored pieces of fabric, they can easily become the base for an outdoors-y arrangement of almost any shape or size.
Plus, once the wedding's done, our wagons easily convert into garden planters that will last for years and years out in the elements. They make adorable homes for herbs, flowers, climbers, and all manner of bushes and small veggie plants.