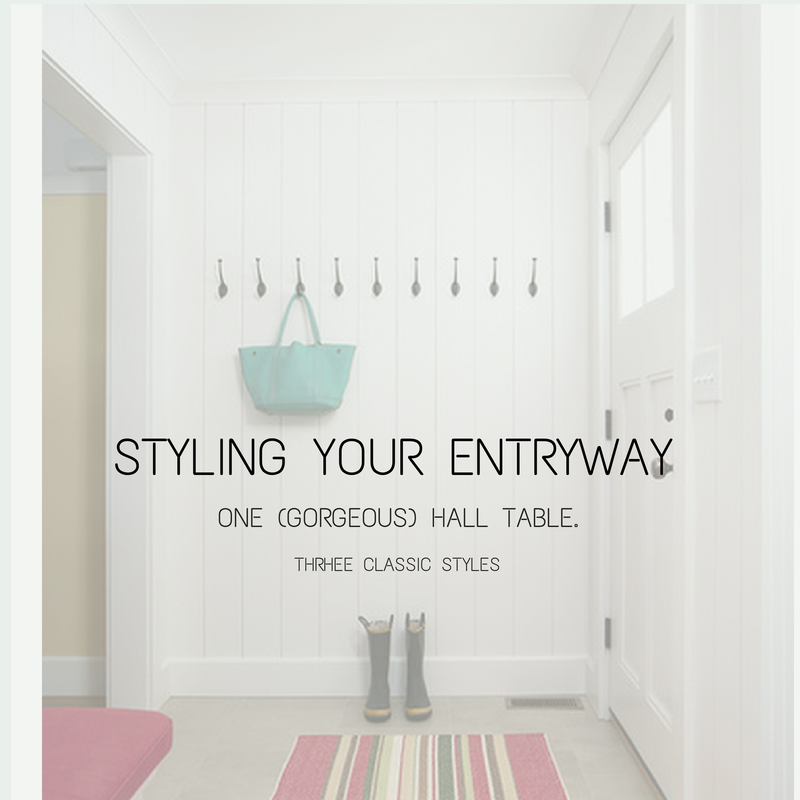 One Entryway Table, Three Home Styles
This blog post was updated on December 28, 2018 with new entryway table designs.
It (almost) goes without saying: Your entryway is the introduction to your home. As such, it has two main objectives:
1) Keep you organized & comfortable.
2) Show off your style.
Here are three options (with three steps each!) to inspire your entryway to do both.
The Entryway Table and Friends
1. We're starting with a basic, gorgeous hall table (Amish Hardwood Large Mission Hall Table with Drawer) which is really the place you want to start when building up an entry. It serves as a landing strip for keys, mail, jewelry, phone, etc. If you remember little else . . . remember the hall table!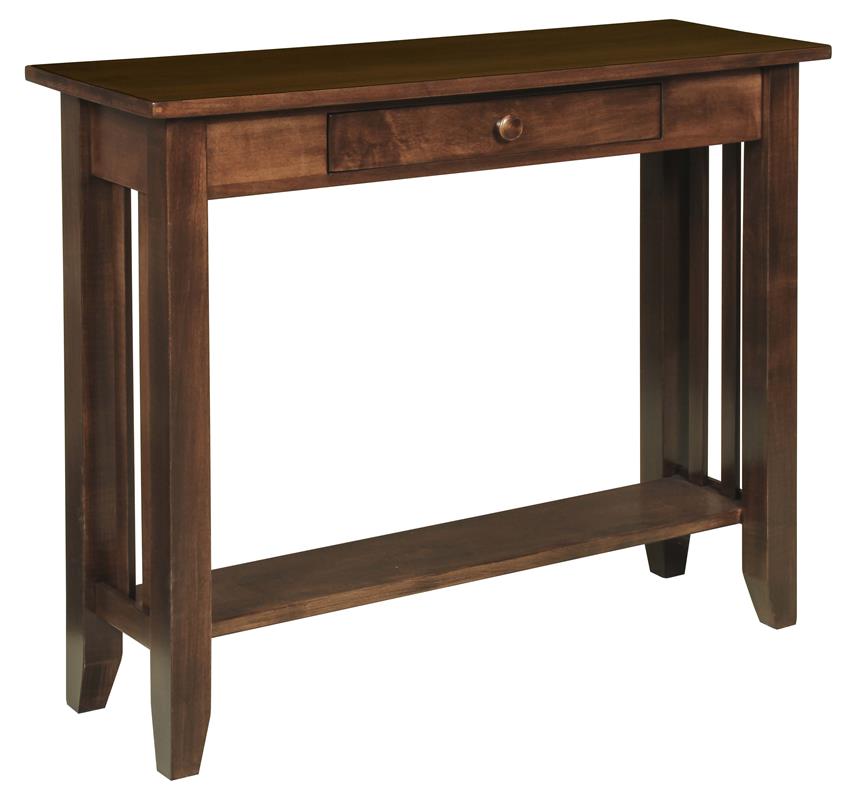 2. Next, we add a place to sit — to put on shoes, to take off shoes, to drop your bag. Stools, benches, real chairs . . . take your style pick!
3. Finally, the recommended miscellany: A lamp (or two!) to light your way, and a mirror for a quick morning glance before dashing out. Those are the basics, here are the styles!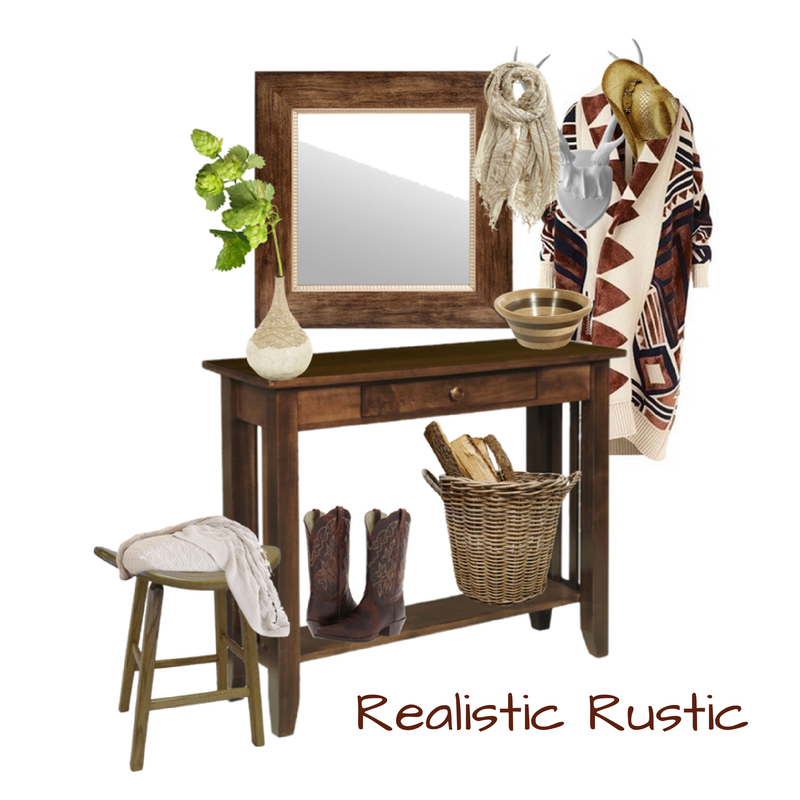 This sort of rustic isn't only for the cabin and the ranch (though it would look pretty smart in both). It's sophisticated and clean, thanks to strong lines and a limited color story. The entryway table holds a basket for messy things that need gathering (logs for the fire, umbrellas, muddy slip-ons) a handmade wooden bowl to catch the small items, and a decorative vase to bring in some green. The wooden saddle stool carries the theme along without veering into tacky land.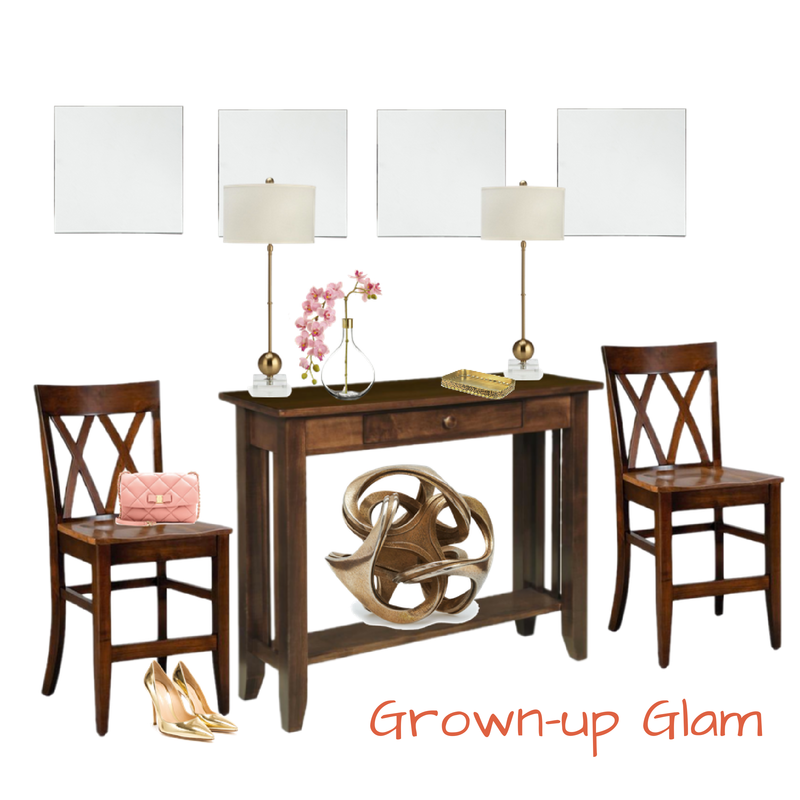 From down-home to downtown, the dark color and sleek lines of the entryway table transfer seamlessly to city (or suburban!) glamour. The striking pattern on these Herrington Bar Chairs up the ante, easily hold their own against a gold sculpture and equally sculptural lamps. Note the symmetry in this style: dual chairs, dual lamps, four identical mirrors in a line. Because glam can get out-of-hand, over-the-top, and somewhat twee (glitter + shine + pink will do that) pretty quickly, it's important to keep everything else in balance — literally.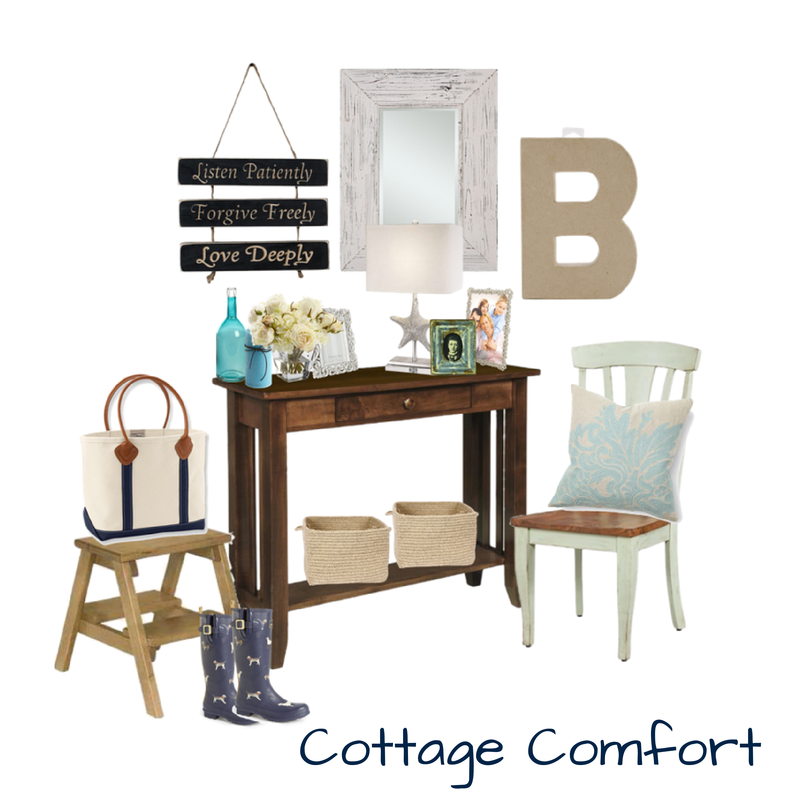 The beauty of the entryway table takes a back seat to family photos, backyard hydrangeas and glass or candle collections in this homey style. The French Country Style Dining Chair gets cozy with a beach-themed pillow, the Amish Wooden Stepstool is the perfect size for that tote-everywhere tote, and the wall backs up the theme with family-friendly decor: a monogram, a whitewashed and distress mirror, and quotable wall-hanging art.
Both the Amish Heritage Mission Half-Moon Console Table can satisfy both traditional and contemporary decor. 
So what do you think? What entryway table will work best for you?