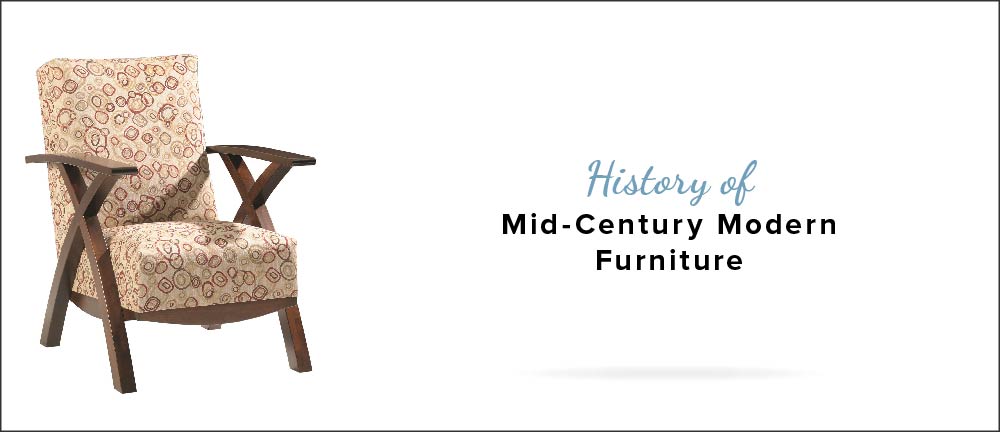 History of Mid-Century Modern Furniture
It was writer and art historian Cara Greenberg who first coined the term "Mid-Century Modern" in the title of her 1984 book. She recalled a design movement that remains popular today for its simple, straightforward style. But before its neat proportions and bright pops of color hit the screen in shows like Mad Men, mid-century modern furniture found its footing starting in the 1940s.
Origin
Hitting the scene roughly in the middle of the 20th century, mid-century modern furniture reflected the needs of postwar America. The development of the modern era meant that the average American family was front and center. The end of World War II brought soldiers home to their growing families. A need for new housing was widespread. However, a lack of both time and funds required construction that was less than ornate. A shift to smaller, simpler homes and a more fast-paced lifestyle required a furniture style that could keep up.
Functional Fun
Because mid-century modern furniture was mass-produced, its design was pared down. In order to be affordable to the average American homeowner, a no-frills aesthetic was adopted. Still, forms managed to be interesting while boasting a high degree of function.
Our Amish Bristol Cross Lounge Chair is distinctively mid-century modern, upholstered in a retro-inspired fabric.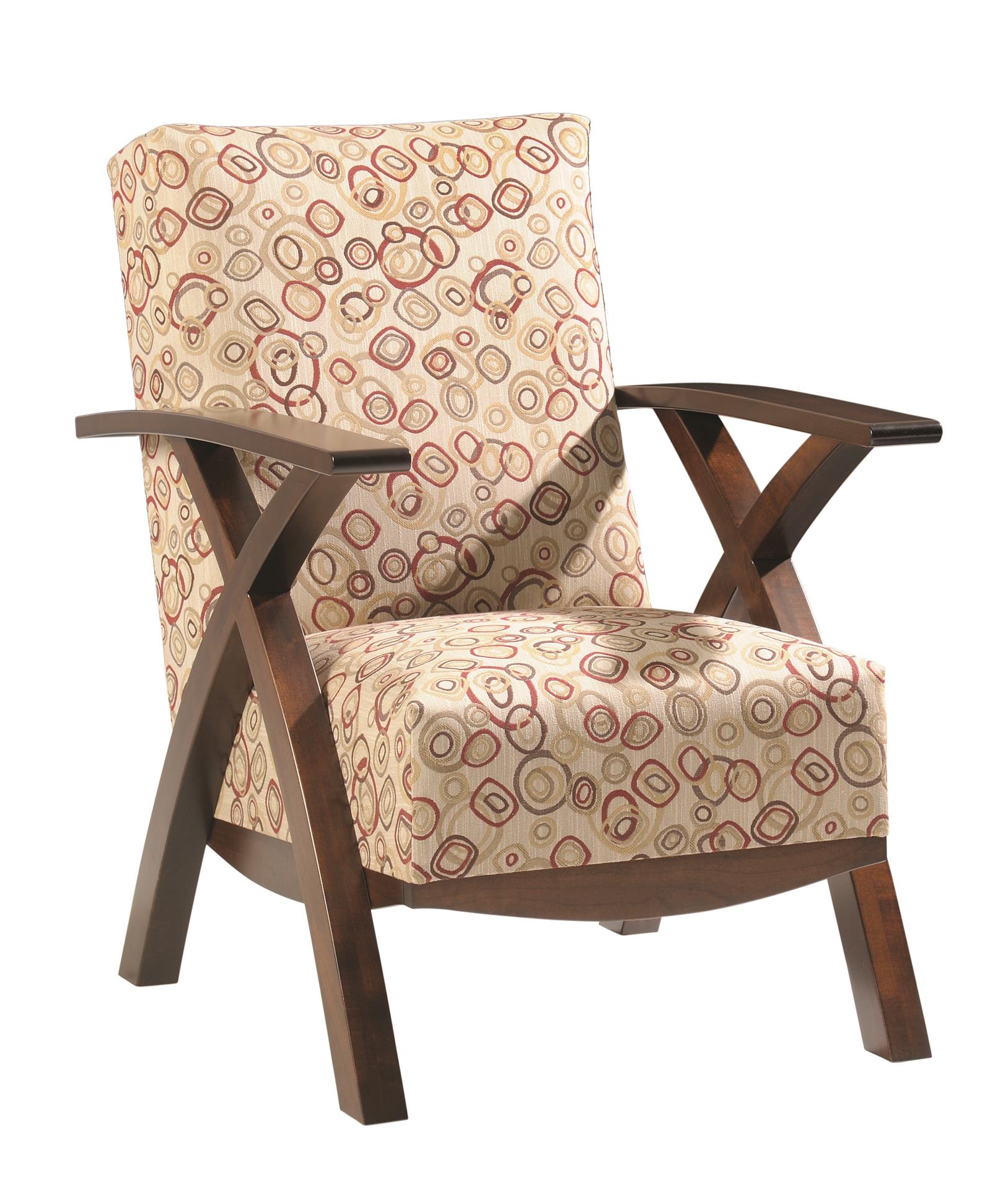 The rise of mid-century modern design created new ways of thinking. Multipurpose pieces became popular. It was important that mid-century modern furniture could be used in just about any room in the home. Chairs were no longer assigned to just the living room or kitchen. Tables were used not only for meals but also for recreation such as reading magazines or playing cards. With many different purposes for a single piece, the design needed to be more uniform, and most importantly, extremely sturdy.
A multipurpose marvel, our Amish Howell Extension Table is suitable for a lot more than just mealtime.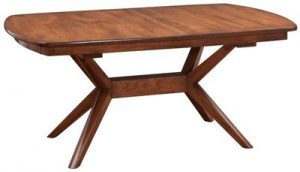 The Amish Marilyn Mid Century Modern Lounge Chair is another prime example of multi-functional mid-century modern design. Enjoy its beauty in your living room, office, bedroom, and beyond.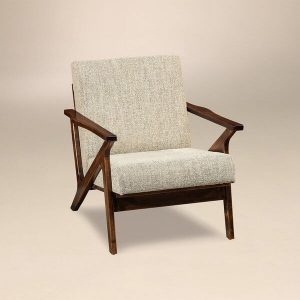 Timeless Style
Although its popularity began to fade around the 1960s, mid-century modern enjoyed a revival in the 90s. A niche market of collectors led the resurgence in interest. Pieces no longer in production, like a George Nelson Marshmallow sofa, fetched as much as $66,000. Knoll, a purveyor of mid-century designs owned by noted furniture designer and architect Florence Knoll, opened the doors to a New York City showroom.
Retail shoppers gained access to furniture that was previously only available to a close circle of designers and architects. Its immediate success meant that more and more mid-century modern furniture became available to the general public.
Mid-Century Modern Today
The timeless appeal of mid-century modern continues to be a popular choice across America. Its roots in fun and function thrive in today's home, just as it did decades ago. Far from the necessity that it was born from, this style has evolved to evoke a glamorous, retro look and feel.
The simplicity of our Hastingwood Panel Bed reflects mid-century modern at its finest.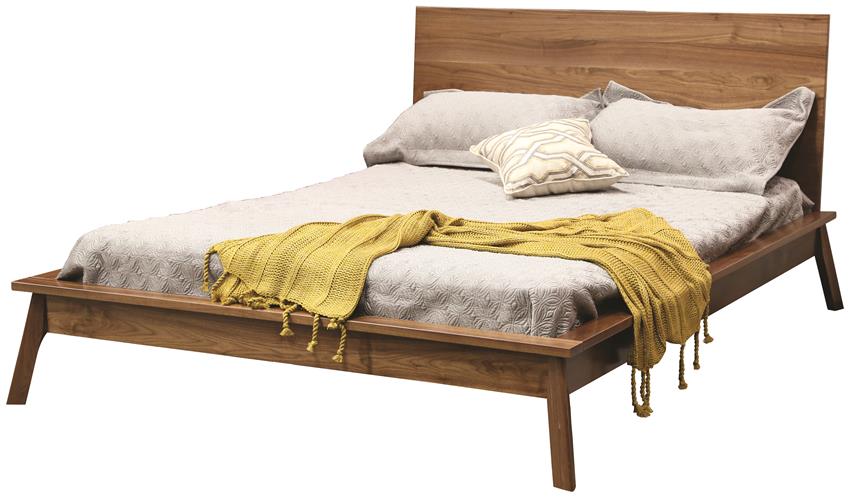 Amish furniture combines contemporary design with traditional woodworking for mid-century modern pieces perfect for your home.