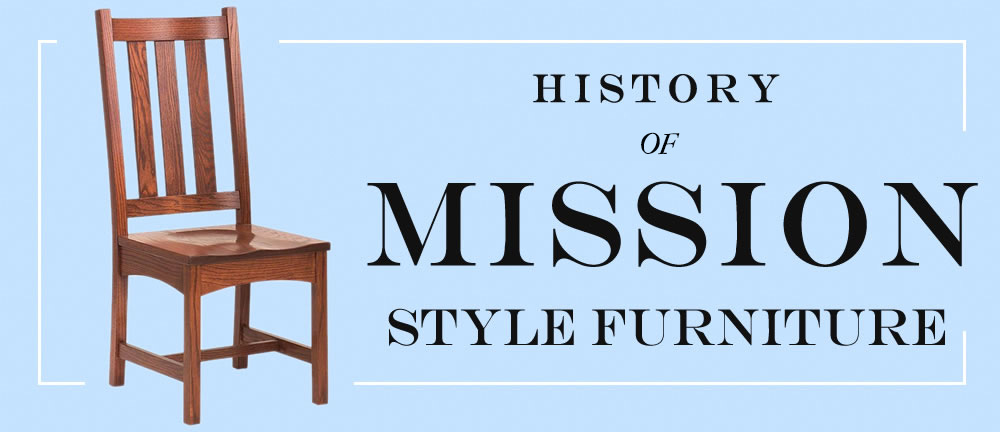 History of Mission Style Furniture
Joseph McHugh definitely peeked at AJ Forbes' paper.
In 1894, AJ Forbes made a solid wood chair for San Francisco's Swedenborgian Church. This handcrafted chair featured a simple, straight-line construction, and was well-proportioned. It was also comfortable and durable. Forbes' design was inspired by not only the Spanish missions in California, but also the Arts and Crafts movement that sought to leave behind the overly ornate and artificial style of the Victorian era.
Then Joseph McHugh copied it.
McHugh was a New York furniture maker and retailer who copied Forbes' design. By 1901 McHugh had a complete line of mission furniture he called "McHugh Mission." The line of simplistic furniture helped the style gain popularity.
As McHugh was busy commercializing his line of mission style furniture, Gustav Stickley, who would pioneer the Arts and Crafts movement in America, was hard at work developing his own design.
Before we look at the work of Stickley, let's examine what gave momentum to the development and wide spread love for mission style furniture.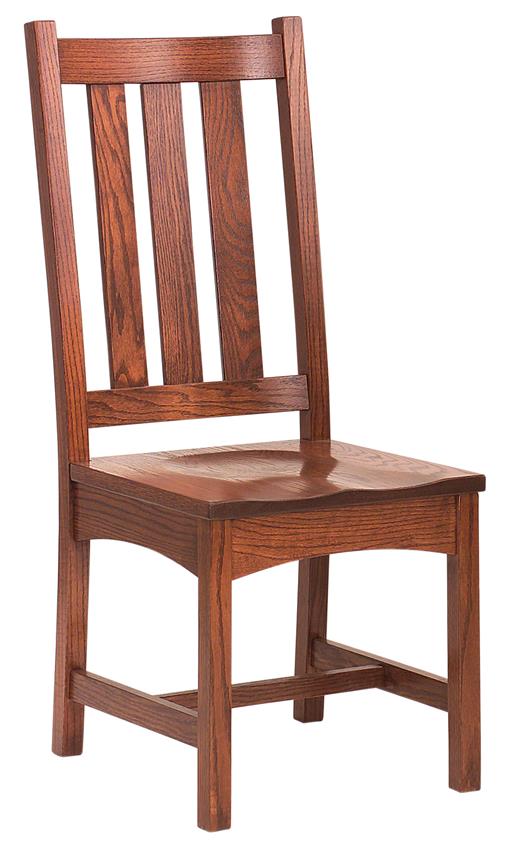 The Arts & Crafts Movement
The Arts and Crafts movement originated in Britain in the late 19th century and flourished in North America between 1880 and 1910. William Morris led the cause in Britain, where people were looking to move away from the excess design and mass production of Victorian Era furniture. The Arts and Crafts movement emphasized craftsmanship and the quality of the materials used. The focus became useful, finely crafted furniture with simple forms.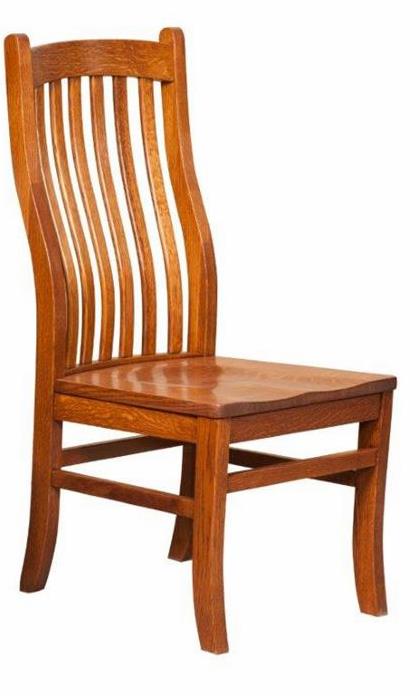 The Amish Mission Arts & Crafts Dining Chair embodies the simple form and quality craftsmanship
of the Arts & Crafts Movement.
It was Gustav Stickley, a German American furniture manufacturer and design leader who led the Arts and Crafts movement in America. After meeting notable Arts and Crafts designers in Europe in 1896, Stickley returned to New York promoting the philosophy of the movement within his designs. He became a leading voice, advocating simplicity and practicality within both furniture and home design.
The solid wood furniture Stickley built was most often made from oak and featured a plain and rectilinear form that was enriched by structural features.
In 1901, Stickley founded the publication The Craftsman which featured his work and further contributed to making mission style furniture popular. Mission furniture really caught on during the turn of the century and was considered the best in terms of design and quality.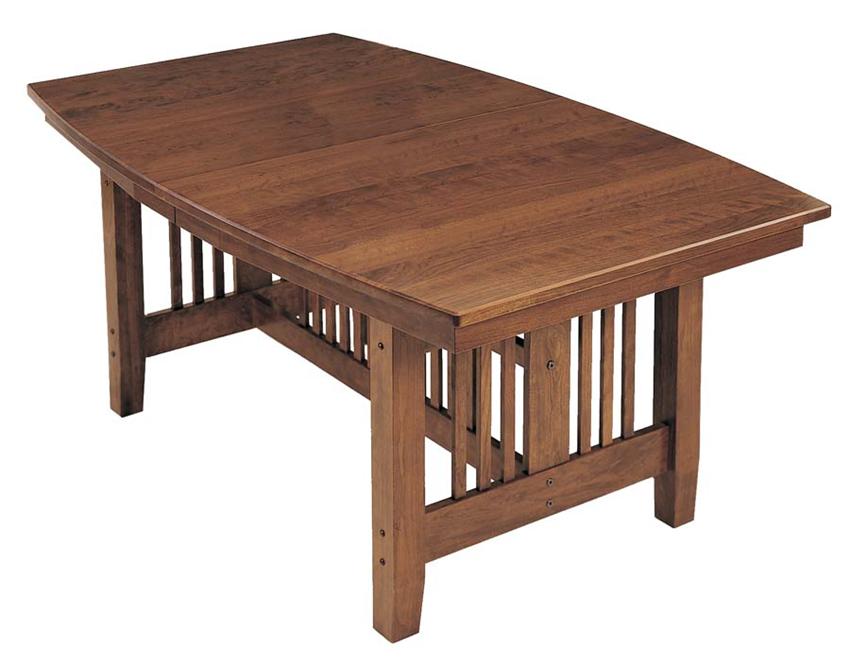 The Lincoln Dining Table by Keystone brings out the warmth and beauty of solid wood.
The Olde Century Mission Dining Chair, a true representation of classic mission is highlighted in the video above.
Characteristics of Mission Style Furniture
Mission style furniture and Amish furniture share many of the same principles. Both celebrate the handmade and value quality and craftsmanship. A popular and classic choice in the Amish furniture world, mission style characteristics include:
Handcrafted from oak or quarter sawn white oak.
Simple, straight line construction.
Often features a medium or dark stain.
Heavy and substantial, but well proportioned.
Absence of ornamentation.
Functional and durable.
Emphasis on simple horizontal and vertical lines, and flat panels accentuate the grain of the wood.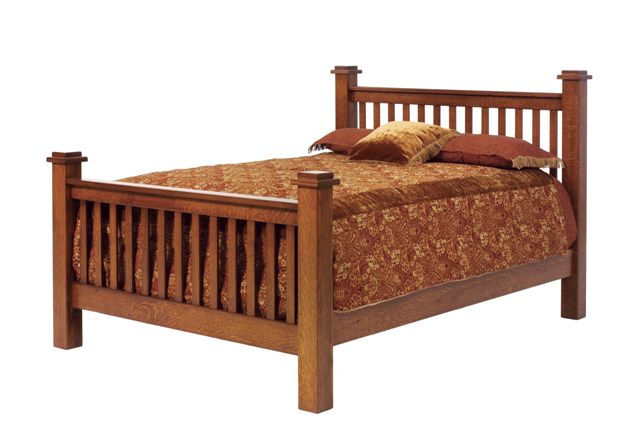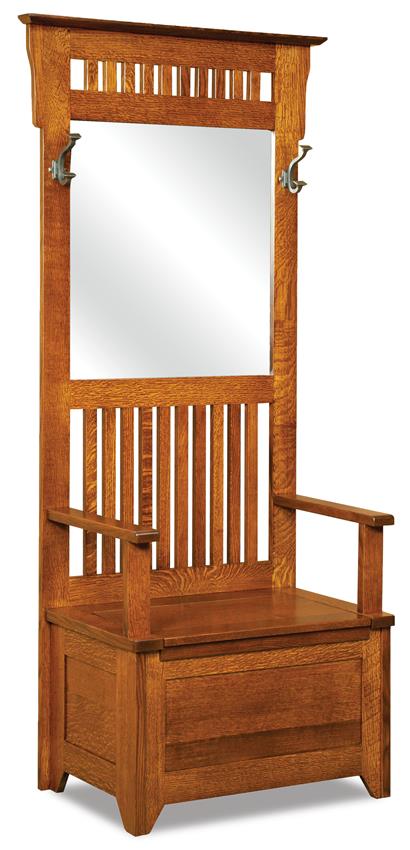 Classic beauty and simple design allow mission furniture to work well with a variety of décor. Mission style furniture is the answer when you value quality but are looking to keep it simple.
Click here to shop our selection of mission style furniture.