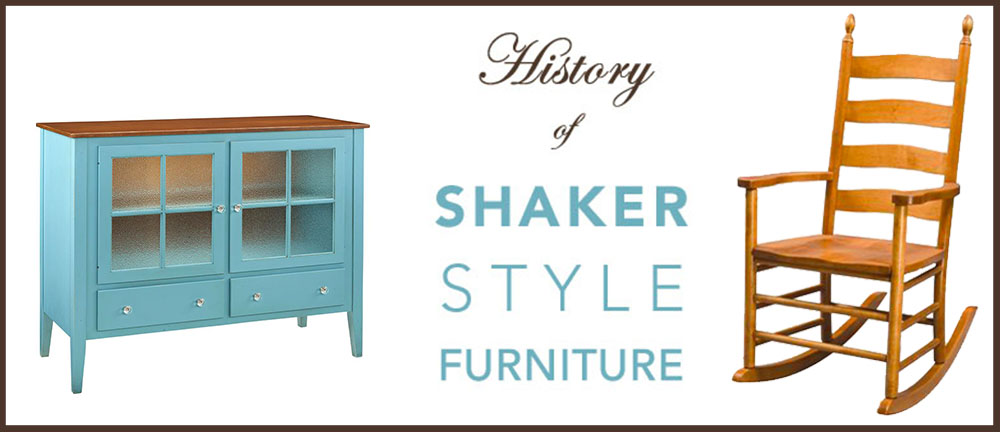 History of Shaker Style Furniture
Many of us hope to furnish our homes with pieces that reflect our unique values. However, reality often gets in the way. Factors like cost, amount of space, and availability, tend to take precedence over having furniture that reflects the way we live.
For the Shakers, a religious sect dating back to the 18th century, creating Shaker furniture that reflected their values was of the utmost importance. Taking a look at the development of the influential Shaker style provides inspiration for the modern home.
History
The United Society of Believers in Christ's Second Appearing was a large group of English Quakers that would come to be called Shakers due to their distinctive movement during worship. Shaker communities, stretching to include over 6,000 members at their height, strove for perfection on earth in preparation for what they believed to be the millennium — the thousand years of peace with Christ prior to the end of the world.
Shaker faith hinged on the belief that life should be free from desire. There was no room for it in their communal way of living. Instead, they believed that hard work should be their sole focus.
Shakers separated themselves from the outside world in an attempt to be self-sufficient. They grew their own food, constructed their own buildings, made their own tools, and handcrafted their own furniture.
Minimalist Marvels
The minimalist style of Shaker furniture is governed by the guiding principles of honesty, utility, and simplicity. Every item was designed to work well for its intended use without the distraction of unnecessary ornamentation. Decoration was not entirely absent from their designs. However, it was part of the furniture's structure.
Our Amish Shaker Ladder Back Dining Chair embodies Shaker style principles.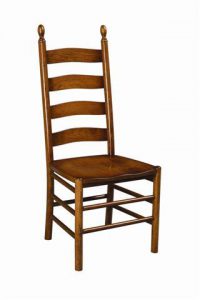 Shaker furniture makers were ahead of their time with a strong focus on form and function.
Craftsmen made use of local timber that was readily available. Because of this, woods varied by region. Common species included maple, pine, cherry, and walnut. Hickory was used especially for designs that required bent pieces. Poplar was used primarily for interiors.
The Amish Estate Shaker Hutch is a testament to the practical style of Shaker furniture.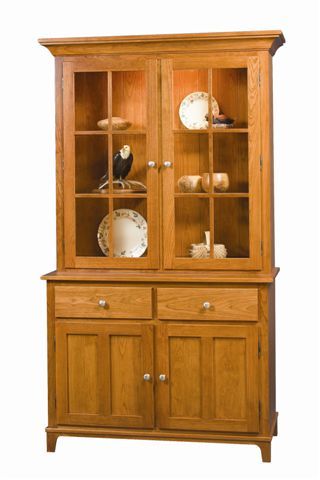 Enduring Design
Construction elements that are characteristic of Shaker style include:
Ball and socket feet
Mortise and tenon joints
Dovetailed drawers
Frame and panel structure
Each of these serves to enhance the function of every piece. Designed to accommodate communal living, many original Shaker style pieces were large. Still, they were designed to be light and compact for easy portability and storage. These features continue to be a cornerstone of Shaker furniture today.
An homage to the classic design, our Amish Shaker Ladderback Rocker represents the survival of Shaker style.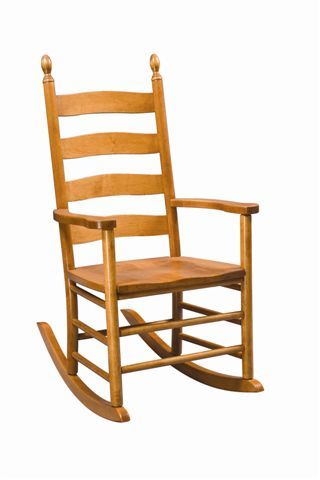 Although Shaker communities began to steadily decline after the Civil War, Shaker furniture has continued to evolve. It remains a prominent style in the homes of many Americans because of its superb function.
The Amish Mt. Osos Three Drawer Sideboard offers timeless Shaker furniture.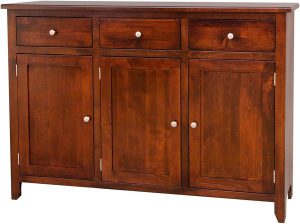 Our Amish Space Saving Butcher Block Kitchen Island allows you to make Shaker style a part of every meal.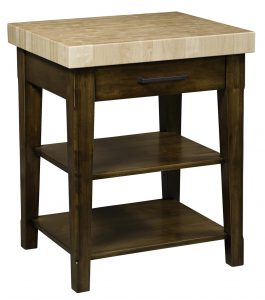 Like Amish furniture, Shaker style furniture is a reflection of the Shaker faith. Its ongoing popularity is a testament to its enduring qualities.