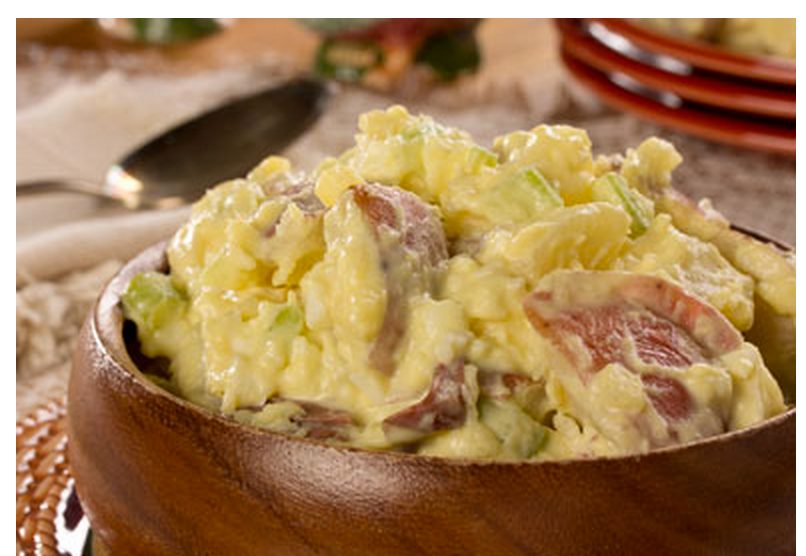 Labor Day Menu: Down-Home Cooking 2
Consider this feast a Labor Day labor of love. Next up: Amish Potato Salad!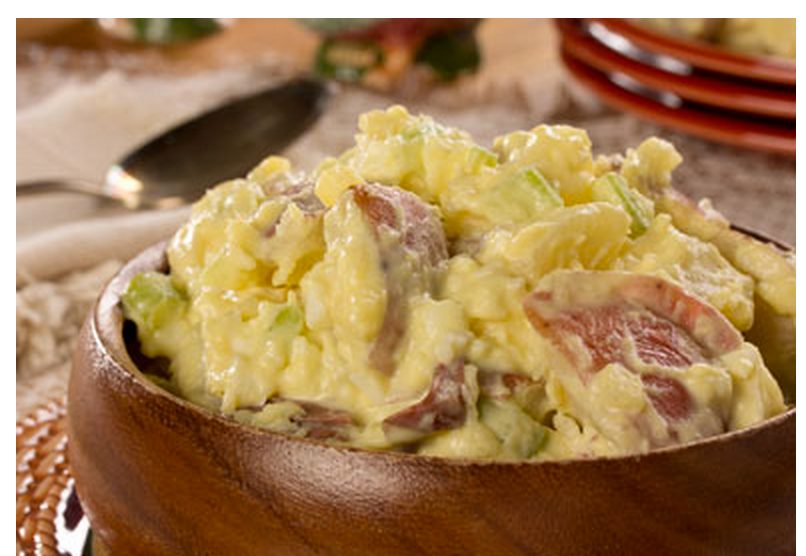 Down-Home Amish Potato Salad
Author:
Prep time:
Cook time:
Total time:
Farm-style & family friendly!
Ingredients
3 pounds potatoes, cut into quarters
3/4 cup mayonnaise
3/4 cup sugar
2 tablespoons yellow mustard
2 tablespoons vinegar
1 1/2 teaspoon salt
4 hard boiled eggs, peeled and chopped
1/2 cup onions, finely chopped
2 stalks celery, chopped
Instructions
Place the potatoes in a large pot, fill with enough water to cover potatoes. Bring to a boil and cook about 20 minutes, or until fork tender. Drain, set aside to cool.
In a medium bowl combine mayo, sugar, mustard, vinegar and salt, mix well.
Place the potatoes, eggs, onion and celery in a large bowl. Pour in the dressing and gently stir until thoroughly mixed. Chill 2 to 3 hours before serving.