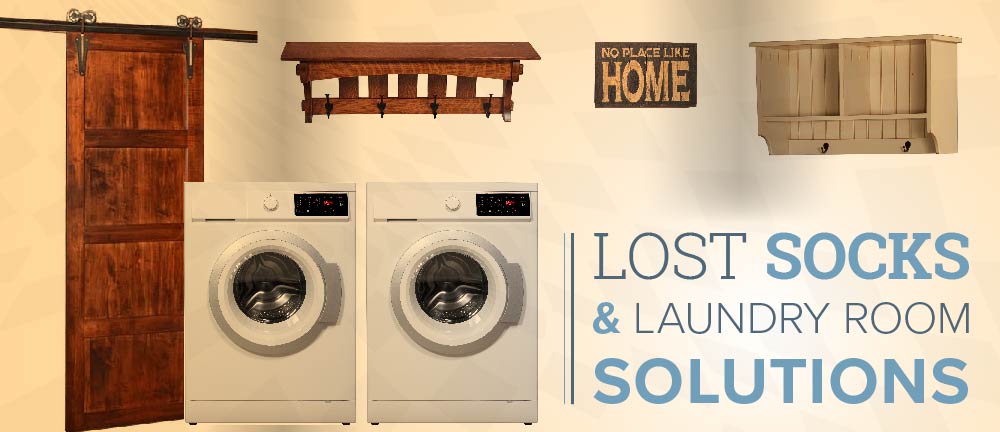 Lost Socks and Laundry Room Solutions
Laundry rooms are often small spaces that get a lot of traffic. Create a functional, attractive laundry room with Amish furniture and décor. We have also included a DIY project that will help you reunite socks that mysteriously disappear.
Shelves to the Rescue
Shelves are friends in laundry rooms. Make use of vertical space or empty corners and hang shelves to help you organize.
The Amish Hardwood Aspen Mission Shelf creates a spot to stow laundry detergent and dryer sheets.

Open shelves in the Amish Pine Hall Shelf allow easy access to stored trash bags, sponges, and small items. Two hooks are handy for hanging delicate items to dry.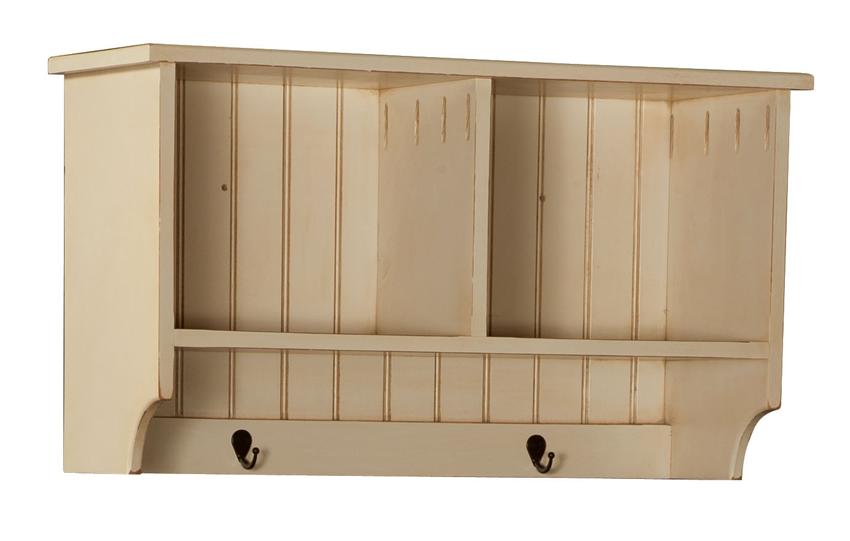 Use a Curtain or Better Yet, a Barn Door!
For laundry areas with no door, separate your space with a curtain. Or, you could use our favorite space divider – a sliding barn door.
The Farmhouse Sliding Barn Door fits right in with modern spaces.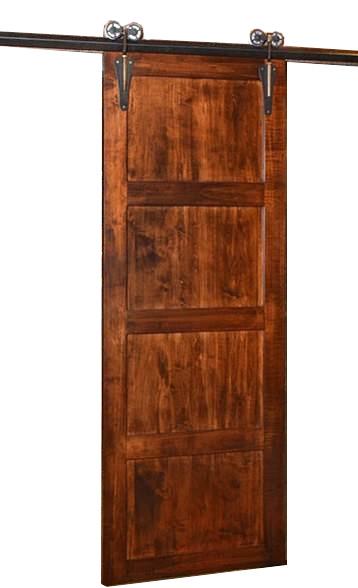 Employ Pet-Friendly Features
Set up a cozy spot for your pet to rest while you fluff and fold!
The Amish Wooden Dog Bed Lounger creates a spot for your cat or dog to lounge in the laundry room.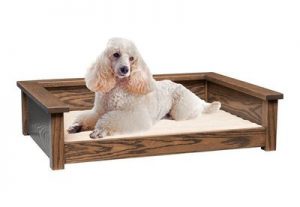 For More Storage and Folding Space
Solid wood bookcases made of pine offer sturdy storage and a perfect surface for folding.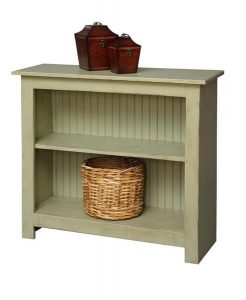 Personalize with Artwork
Brighten the space with colorful artwork. A family photo, children's drawings, or framed art will make your laundry room a more pleasurable place.
We like some typography or quilted artwork to liven up the space above the washer and dryer.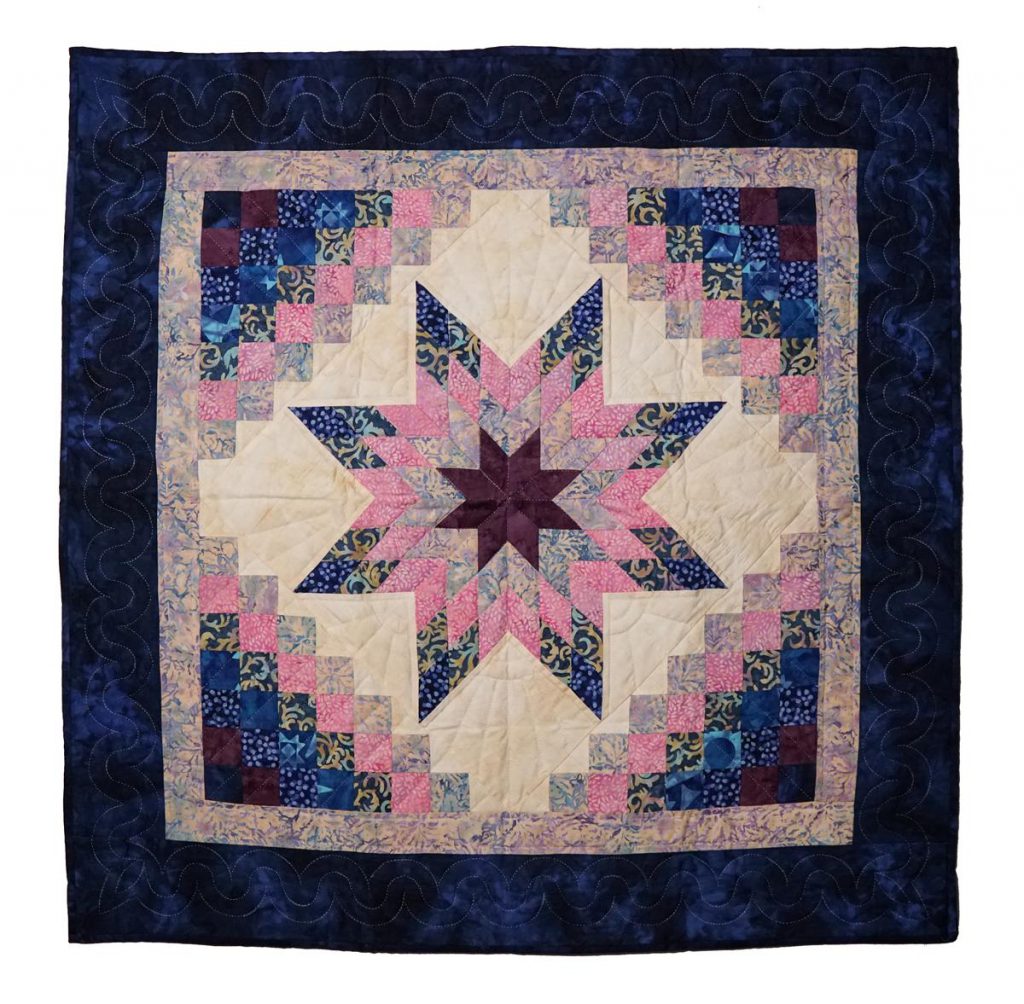 Stars in Common Quilted Wall Hanging
You can also liven up the room with a couple of problem-solving DIY projects.
Popular on Pinterest, this cute lint bin by Melissa of Polished Habitat is easy to make. All you need is a plastic container, plastic primer, and craft paint in your favorite color.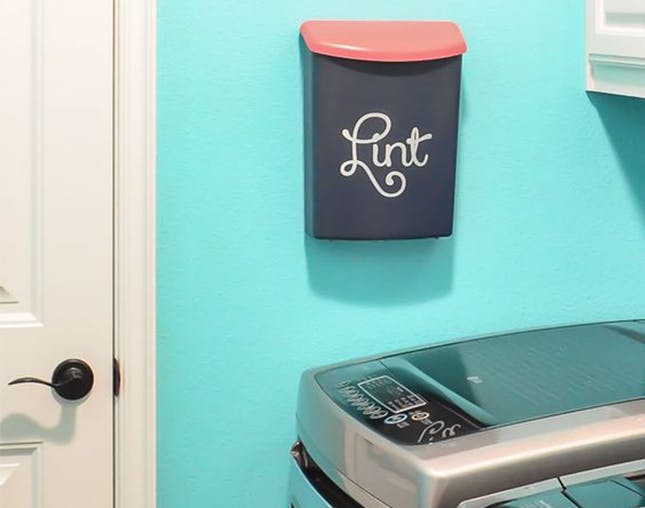 A decal and a pretty glass jar are all you need for this DIY project by Brittany of The Painted Parsonage that's ready to house lost socks until they are reunited with their partner!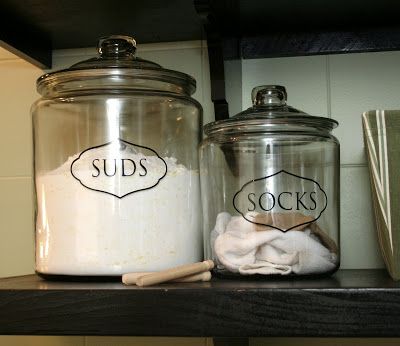 For large or small laundry rooms, Amish furniture and décor offer solutions for creating a functional space that's also pretty and fun.