Making 2016's Interior Design Trends Work for You
Everyone from interior design bloggers to the Huffington Post has been weighing in on the interior design trends for 2016. They are fun to read and provide some inspiration but what about trends that fit into an existing space and won't go out of style? Here are ways to incorporate some 2016 trends into your living spaces without a renovation or giving up on quality that lasts.
---
Two-tone Kitchens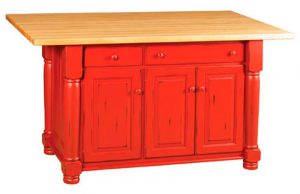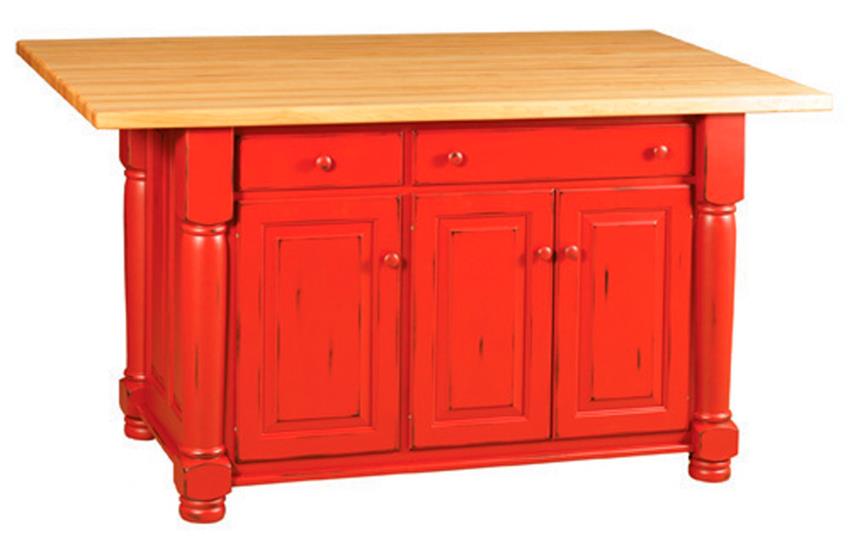 The two-tone kitchen trend has been gaining traction for a few years. It's a regular design choice on HGTV renovation shows.  Still, is it worth the expense of replacing your cabinets to get the look? You can incorporate the two-tone look into your space with a kitchen island. Get an island painted to contrast with your cabinets, like the Amish Turned Leg Kitchen Island, shown here in red. Or get the two-tones in the island itself. The Amish New Century Kitchen Island with Granite Top combines a wood stain finish with a white paint around the edges.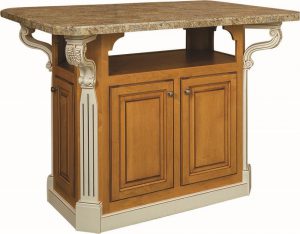 ---
Fireplace Features
The fireplace isn't just for providing warmth for a chilly winter evening. Now the fireplace is the design feature for a room. Even if your house didn't come with a fireplace, you can add this feature to any room with an electric fireplace mantel. The Amish Elizabethtown Classic 54″ Electric Fireplace TV Stand creates an elegant centerpiece for the family room with space for the TV and storage.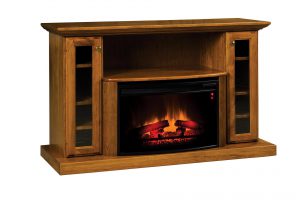 ---
Pedestal Side Tables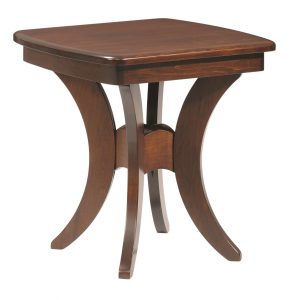 The pedestal table has been widely popular as a dining or kitchen table for years, but this year, it is getting noticed as a great choice as a side or accent table as well. It adds elegance and can often fit in tight spaces. The Amish Bristol Cross End Table brings this timeless traditional style to the living room. The pedestal has also been reimagined with contemporary flair in the Amish Coventry Half Round Hall Table.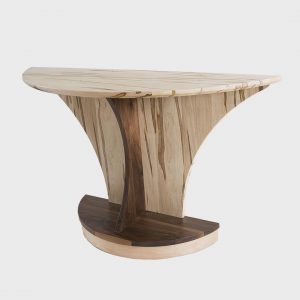 ---
The Desk Dilemma
Last year, desks were out. This year, they're back in. But we all know that there is always need for a place to use the computer, do some writing, or keep important paperwork. Choose a desk that is well made of beautiful hardwood, and it'll never go out of style. The Amish Legacy Mission Executive Desk offers traditional craftsmen touches with plenty of storage. If you're looking for a true centerpiece with storage galore, you can never go wrong with a roll top desk.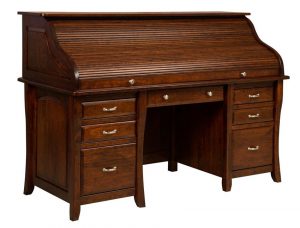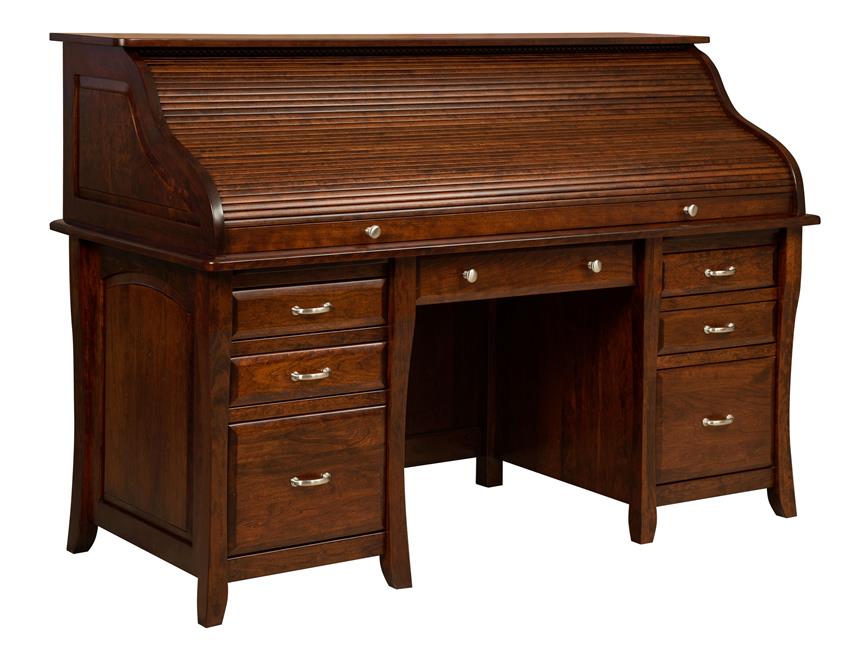 ---
To be Formal or Not to be Formal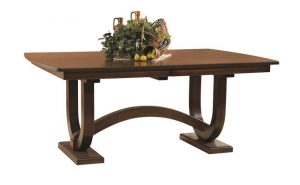 The experts are contradicting themselves on whether or not the formal dining room is in style this year. You can please them all by dressing up your dining table, even if you don't have the formal dining room space. The Amish Georgetown Trestle Dining Room Table with its unique base design will awe any dinner guest. The Amish Woodbury Double Pedestal Dining Room Table adds a gracious feel to your dining space with extensions to make room for added company.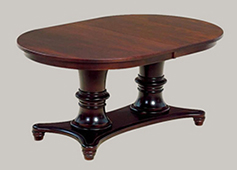 ---
The No-tech Space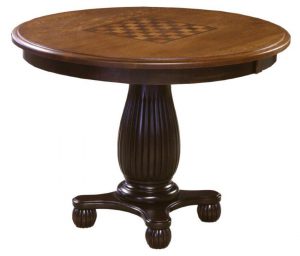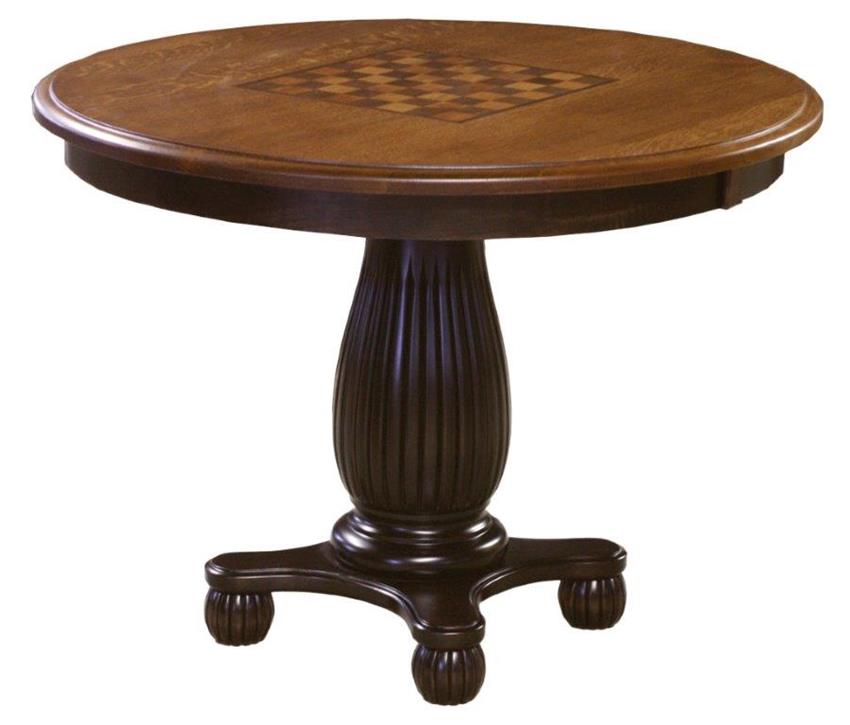 With the constant distractions from the phone, tablet, computer, or electronic games, it's hard for a family to face-to-face time with each other anymore. People are craving the days when the living room was where the family collected to talk about the day, play a card game together, or read a book before bedtime. Create that space again by adding a game table like the Amish Handcrafted Allendale Game Table or a cubby for reading with the Amish McCoy Mission Recliner Loveseat.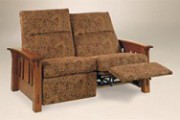 ---
Sunrooms (even if you don't have a sunroom)
It may be because we are just departing the doldrums of winter, but the sunroom is getting a lot of attention right now. Even if you don't have a separate sunroom, create a space where you can bask in the sun by gathering chairs around bright windows. The Amish Leola Mission Swivel Glider Rocker allows you to sway back and forth while enjoying some rays. The Amish McCoy Rocker Recliner combines both the comfort of rocking and reclining as you view the sunset.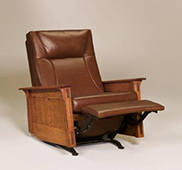 ---
Mixed Metals
Whether it's called the industrial look or mismatched materials, mixing metal with other materials, such as wood, has become widely popular. With the Amish woodworkers' timeless style, you can find furniture that fits the craze but also lasts the test of time and individual taste. The Amish Iron Pedestal Round Dining Room Table brings a Victorian twist to the mixed materials movement. Metal can accent rustic design as well, like with the Amish Teton End Table.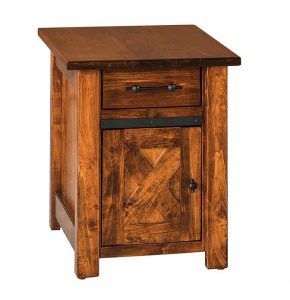 Or embrace the industrial look with our Infinity Gaming Desk, and matching Omni Office Chair, Bookcase, and Rolling File Cabinet.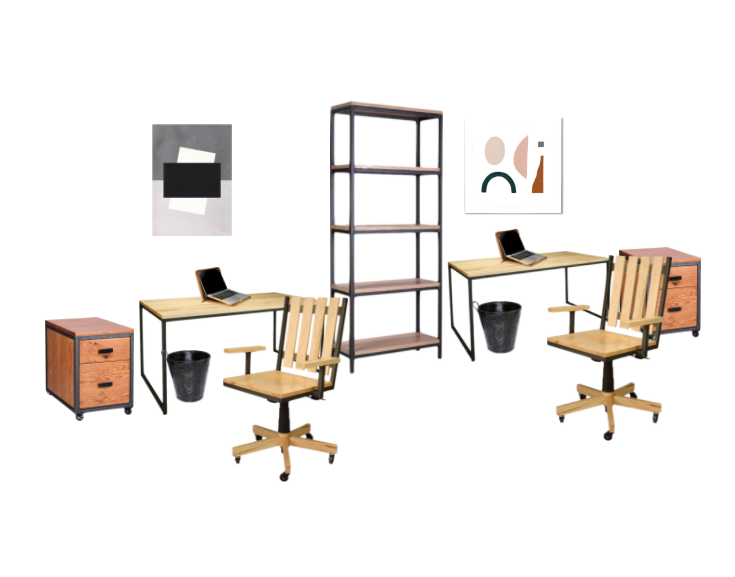 ---
Reclaimed Materials and Rough Luxury
Ecofriendly materials are in as well as rustic and distressed design. But what about those of us who don't love the shabby chic or cottage look?  You can embrace this style without giving up formal beauty. Even using reclaimed wood, the Croft Reclaimed Barnwood Extension Dining Table comes with shapely curves. The Amish Ellsworth Reclaimed Barn Wood Table cleans up real nice for any fine dining setting.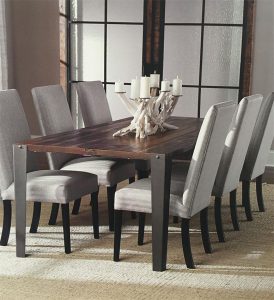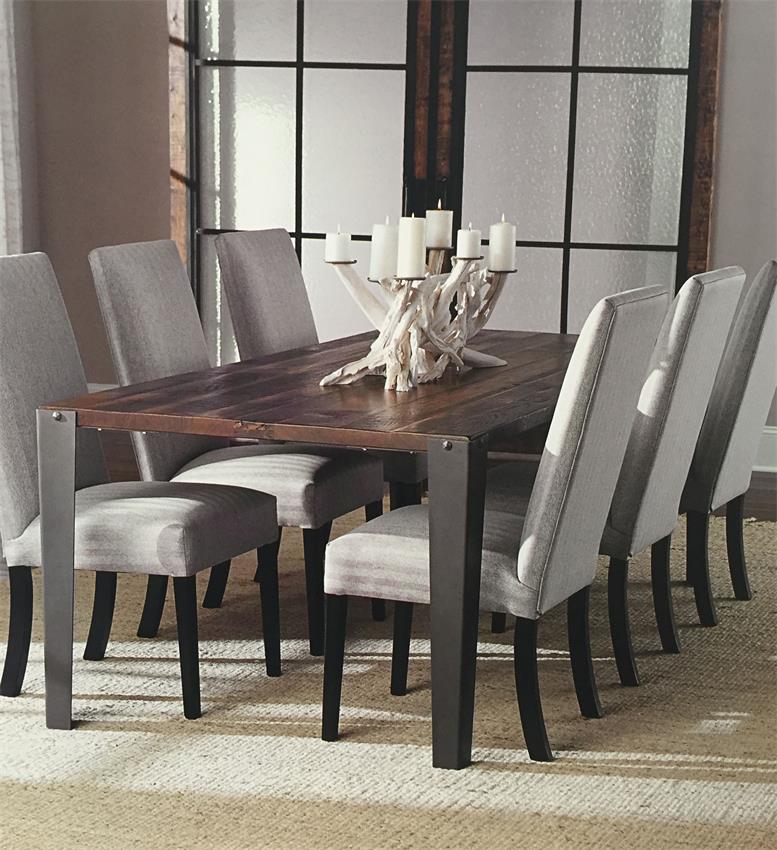 ---
It's always fun to keep up on what's hot or up and coming in furniture design, but we at DutchCrafters love to balance that with style and craftsmanship that meets the demands and tastes of generations.