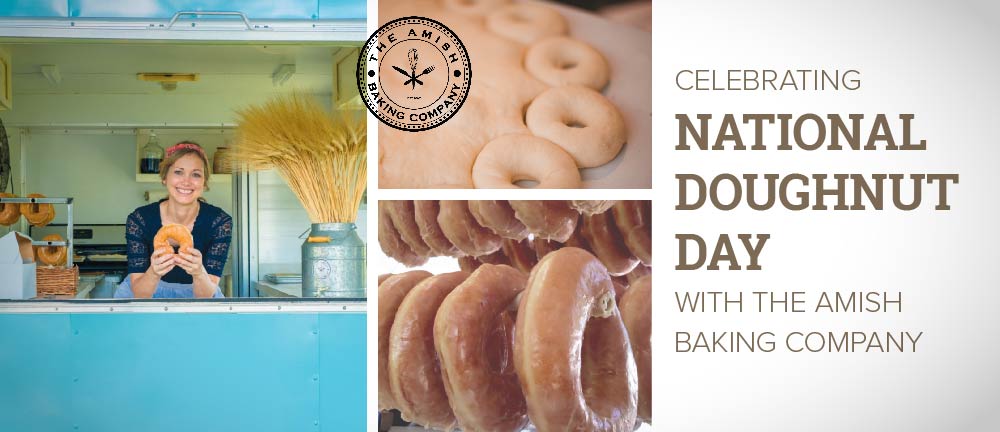 National Doughnut Day with the Amish Baking Company
June 5 is National Doughnut Day and with the Amish's reputation for making the most delicious desserts, we want to introduce you to Amish doughnuts.
Sadie Peachey and her brother Nate started The Amish Baking Company in 2007, but the bread and butter, or in the case of Sadie and Nate — the dough — that makes the business has a history that goes back generations.
"Before I was born, my grandmother in Pennsylvania would make doughnuts in her front yard," Sadie says. "Sometimes on Saturday mornings she had her own little market going, and people would just pull in and buy doughnuts."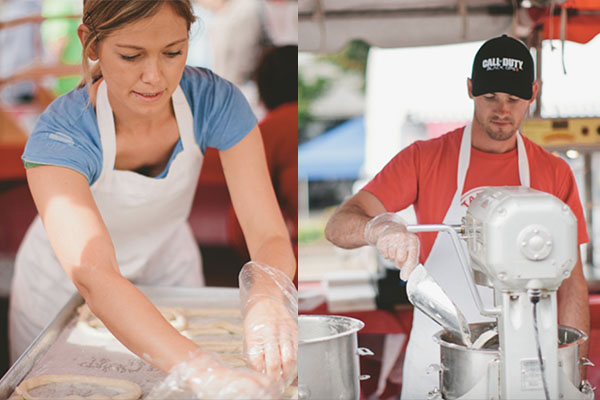 Sadie and Nate making doughnuts.
Photo Credit: The Amish Baking Company Website
While Sadie doesn't remember exactly how old she was the first time she made the doughnut that has acquired a following at events in Florida and festivals around the U.S. (just ask the Georgia family who drove all the way to the Florida State Fair in Tampa, FL because they were craving the fluffy, vanilla-glazed treats), she does remember making them after her family moved to a farm in North Carolina to help support the family during a drought.
"We had 400 acres, a dairy farm, and all kinds of crops, and the crops weren't growing," she says. "My father said 'maybe we should try baking to support the family during the drought crisis'."
The farm had a large house where the Peacheys and their 8 children lived, with an attached four-car garage.
"We were Amish, so we didn't need it for cars," she explains. "My father converted the garage into a bakery, and my mom, me, and my siblings baked for local markets."
The Peachey home bakery was equipped with a commercial kitchen where local businesses could order cakes, pies, breads, and doughnuts. However, the Peacheys quickly discovered that the doughnuts were a bit of a messy undertaking.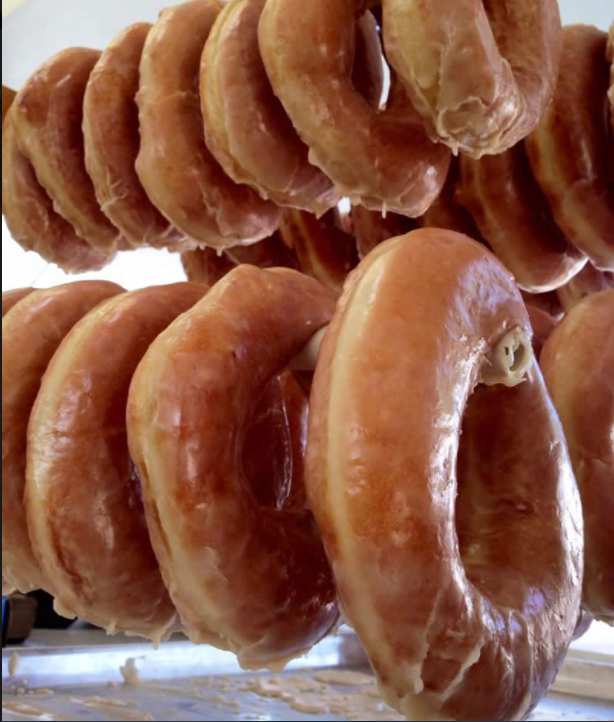 Original vanilla glazed doughnuts on display.
Photo Credit: The Amish Baking Company Website
"It was the only thing we made fried, and it was just too much," she says. "So, we stopped making those and focused on cakes, pies, and breads because they were easier."
Sadie says that her family are health-conscious foodies, and even though they did eat treats like homemade ice cream (her father is not only a minister in Sarasota's Amish community Pinecraft, he's also co-owner of Big Olaf Creamery, a local ice cream chain), the doughnuts became a special treat because the family was no longer making them in the bakery.
"I remember making them one time on a snow day. My whole family got together – uncles, aunts, cousins, my grandmother was there, and we made doughnuts for the day. It was this very special treat."
Sadie explains that while they don't use their grandmother's exact recipe, "it's a recipe that has been passed down and that honors both my grandmother and mother."
"My mom's thing was sourdough — her bread, her rolls, everything was sourdough," she says. "As kids we added my mom's sourdough starter to the doughnut recipe."
__
Back to 2007. Sadie and Nate went to an apple festival in Tennessee where their two sisters live. "We wanted to make something to sell and we decided to make doughnuts," she says. "I guess [we decided on doughnuts] because it was always the ultimate treat for us. Why not make the ultimate, most messy treat for people?"
The business took off from there. Sadie and Nate, who had moved to Sarasota, FL in 2002 with their parents and brother Sam, started selling the doughnuts at local markets and festivals around the U.S. They named themselves The Amish Baking Company. Even though Sadie and Nate were no longer practicing Amish, they named the company in honor of where they came from.
"We named it the Amish Baking Company because our doughnuts come directly from Amish families, and our culture where everything is homemade from scratch, and where you take so much pride in what you make with your hands," Sadie explains. "That's a big part of the culture — whatever you do, you do as best as you can."
Two years ago they purchased a food truck. Sadie takes it around to local events, while Nate and her brother Sam, who recently joined the business, go to the bigger festivals throughout the U.S. This includes Bonaroo where Spin magazine reported their doughnuts were the best thing they tasted all weekend in 2013, and Rolling Stone dubbed them "The Best Thing We Ate" in 2015.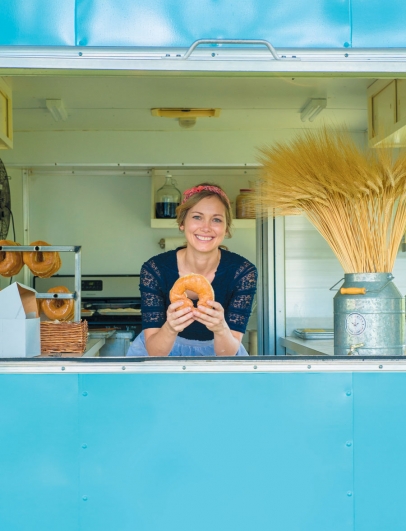 __
The doughnuts take a little over an hour to make from start to finish, and minus the sourdough starter which the Peachey's prepare beforehand, they are made fresh on site.
Their original vanilla glazed doughnuts are their best-sellers, but they also create doughnuts that are unique to a special event.
At this year's Strawberry Festival in Plant City, FL for example, they purchased strawberries from local farms and stuffed their doughnuts with them along with real whipped cream.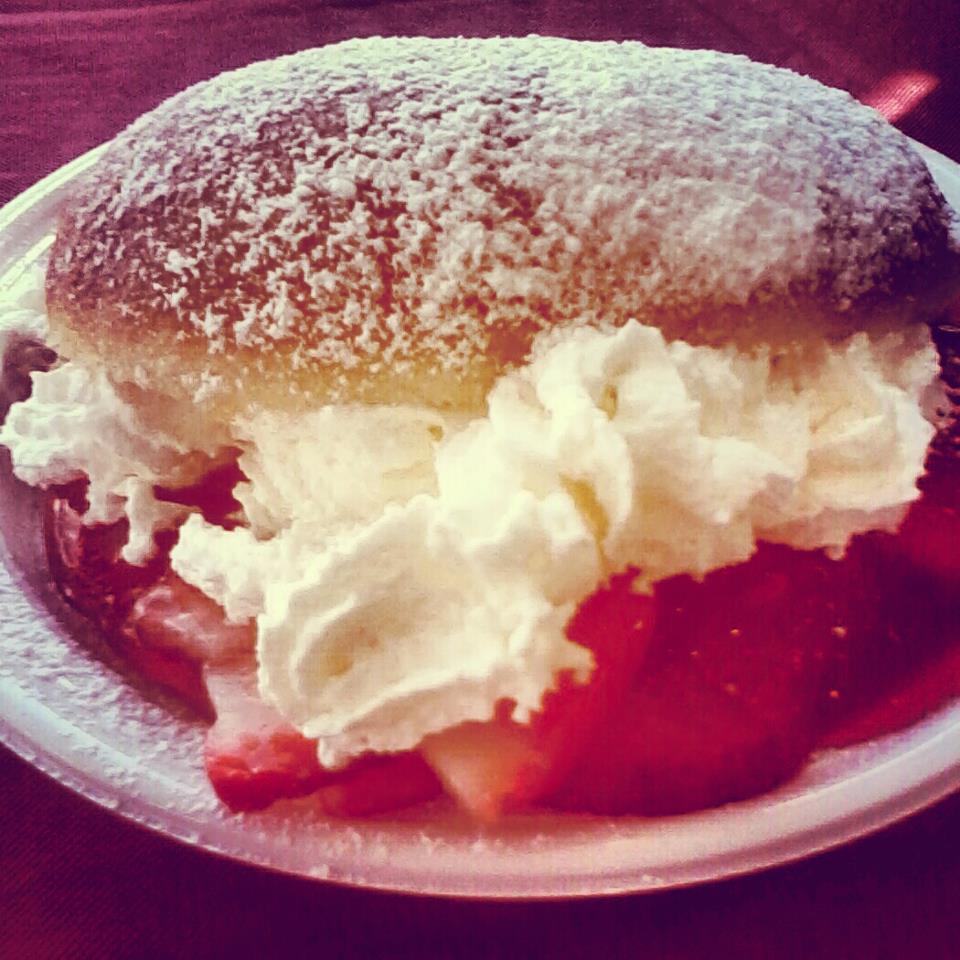 Doughnut created especially for the Strawberry Festival
Photo Credit: The Amish Baking Company Facebook
When asked why she thinks their doughnuts are so popular among their loyal following (just check out their 5-star Yelp reviews where someone even wrote an ode to their doughnuts), Sadie offers a few ideas.
"I think it's because they are completely homemade – there's no mix, there's no preservatives," she says. "You eat them the day they're made, fresh."
She also thinks nostalgia has something to do with it. "A lot of people tell us 'my grandma used to make these, and I haven't had them in years'," she says. "It's old-fashioned and touches a sentimental part in people."
She mentions that the sourdough starter makes it different as well. "People tell me that they just ate an entire doughnut and don't feel sick," she says. "People will ask me 'how are they so light'?"
One day as Sadie was adding her mom's starter to the mix, she realized it was the sourdough. "It gets added at the very beginning of the process, and the dough has a little over an hour before it's cooked," she says. "That entire time the sourdough starter is fermenting, and it's almost like predigesting or breaking down some of the dough."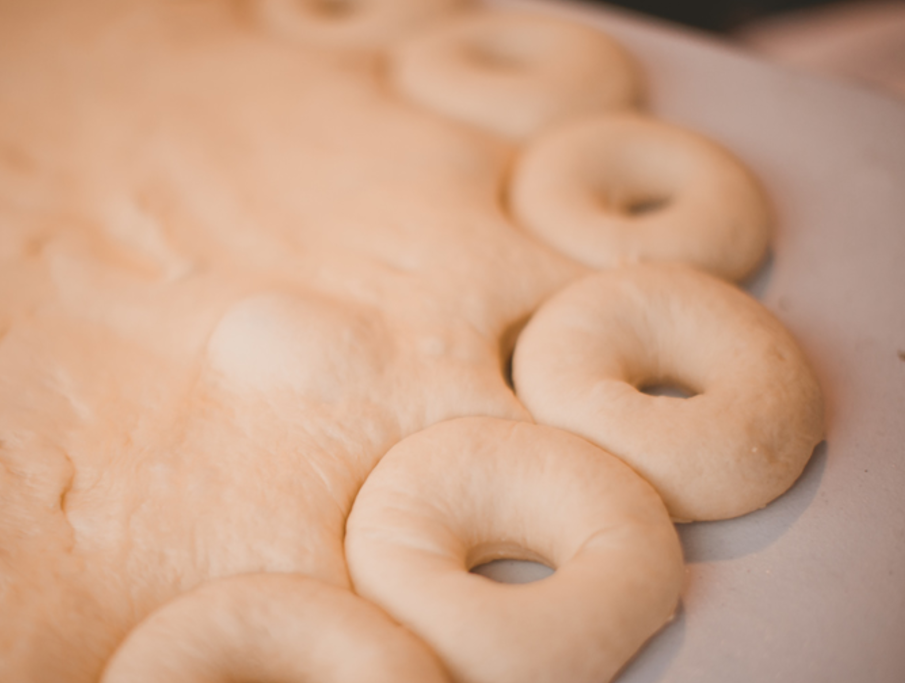 Photo Credit: The Amish Baking Company Wesbite
__
What started out as a special family treat has turned into a business with a loyal following that has brought delight to the palates and stomachs of thousands of people all over the U.S.
When asked what her favorite part of running the business is, Sadie says that while she enjoys making the doughnuts, she loves being out in the community meeting people.
"I just love the energy of people coming together," she says. "The community, friendship, having a good time, and being able to contribute and bring good food."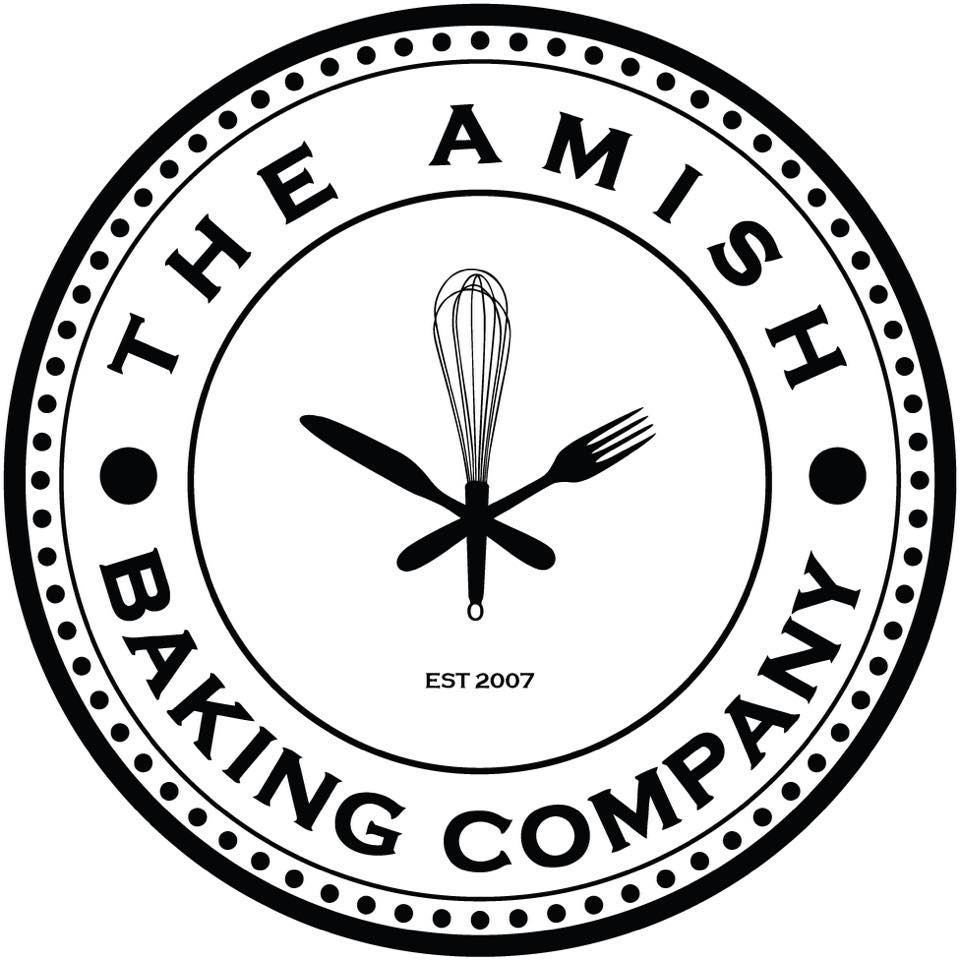 Keep up with The Amish Baking Company by following them on Facebook.