The ottoman has lived long and prospered as a popular accessory for living rooms and dens. Credited as a "backless seat" ottomans are most often paired with other furniture and used as footrests. Their duties include serving as additional seats or even mini table tops.
Then along came the pouf. The pouf, an upholstered soft cushion, is also a popular pick for resting the feet on in living rooms and for serving as a mini chair when needed.
Ottomans, outweighing and beating the poufs with a few added features, do not wish to be lumped in with the pouf when it comes to living room accessories. And the pouf, taking décor to new heights with its design, does not want to be thrown out of the competition for the top spot in the living room.
Here we examine the similarities and differences, benefits and downfalls of these two living room favorites and we'll let you decide which works best for you.
THE OTTOMAN
USES:
For resting feet
As a cushioned seat
As a mini-table
For storage when storage is included
COMPARISON TO THE POUF:
Larger size
Some offer storage—poufs do not
Has soft upholstery, plus a wood frame that poufs do not have
BENEFITS:
Often used with armchairs and gliders creating a uniform look for the room
Adds extra seating when you're entertaining
Easy to rest a book, remote, phone, snack or even a drink on the ottoman
POSSIBLE DISADVANTAGES:
If ottoman includes storage, they can become heavy to move when full
May take up too much space
THE POUF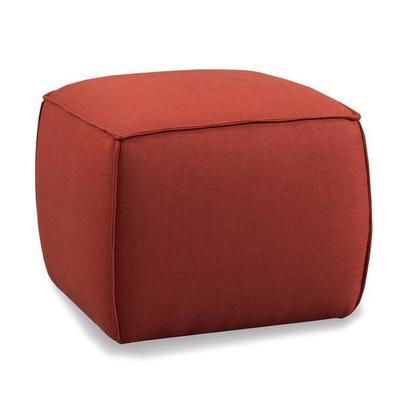 USES:
Footrest
Small seat
Versatile home accessory
Adds color to the décor
Adds a casual look to the room
COMPARISON TO THE OTTOMAN:
Smaller than the ottoman
Looks like a cushion
Has no legs/no wood frame
Lighter to move around
BENEFITS:
Soft and puffed yet solid
Can be used with sofas
Can be used in living rooms, but often found in bedrooms and guest rooms too
Blends with other furniture—used as an accessory
Can help bring the room together
POSSIBLE DISADVANTAGES:
No storage
Not as stable as an ottoman
Cannot really be used as a mini table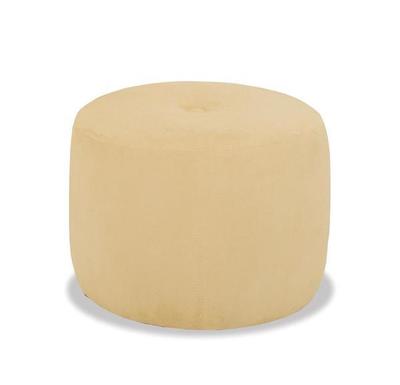 Tell us, are you Team Ottoman or Team Pouf?