Right Fit for Dinner: A Table and Chair Sizing Guide
Are you ready to start shopping for a new dining set? Before you go online or head out to a furniture store, check out our table and chair sizing guide to determine what shape and size table and chairs will work best in the space you have.
Choosing a Table Size
When shopping for a dining table, consider the following first:
The size of your family.
How often you host or need seating for more than 4.
What other uses (i.e. outside dining) you envision for your table.
The size of the room.
Second, to get an idea of the maximum size table your space will allow, measure the room.
Fold a sheet to the approximate size and shape you envision for your table and lay it on the floor. Measure from the wall to the sheet to get a visual idea of what size table will fit comfortably. To provide adequate room for people sitting at the table to get up, push their chair back, and walk around the table, aim for at least 48" from the edge of the table to the nearest wall or a piece of furniture.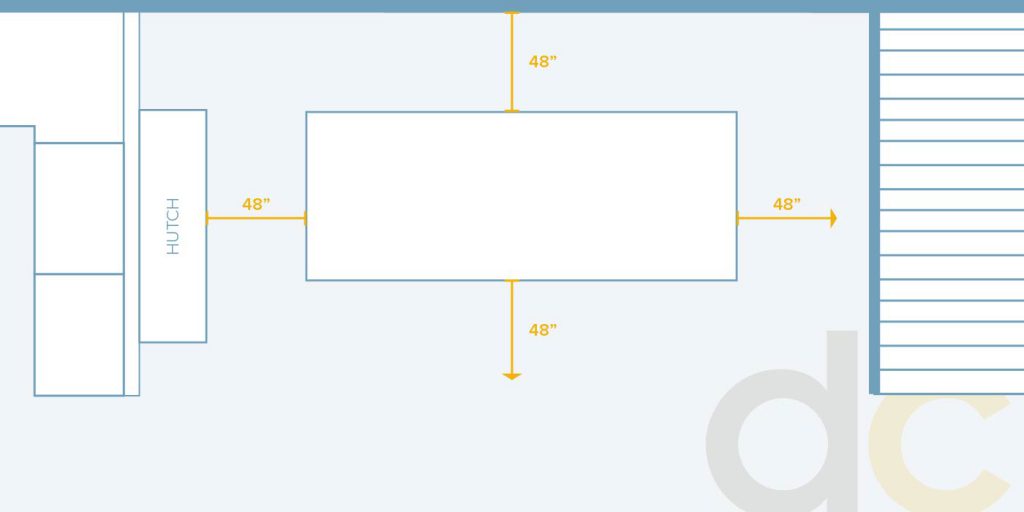 Tabletop Size
Along the length of the table, allow a minimum of 24" per guest, (but 30" is better for more elbow room).
For rectangular tables (the most popular table shape), add 12" to the width of the table at each end for guests seated at the head and foot of the table.
Table Width
Most dining tables are between 36″-48″ wide, depending on the length of the table, which leaves room for place settings and serving pieces. Keep in mind that dining tables wider than 48″ will be more difficult to reach across.
Table Shapes
The size you choose will be determined by the shape that best fits your needs and style.
Rectangular: Classic and versatile. Most popular dining table shape.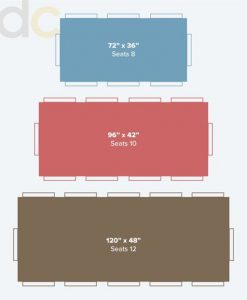 72" long seats eight comfortably, with one person at each end.
96" long seats 10 comfortably, with one person at each end.
120" long seats 12 comfortably, with one person at each end.
(Note: These measurements work best for seating at a double pedestal table that doesn't have legs taking up space in the corners.)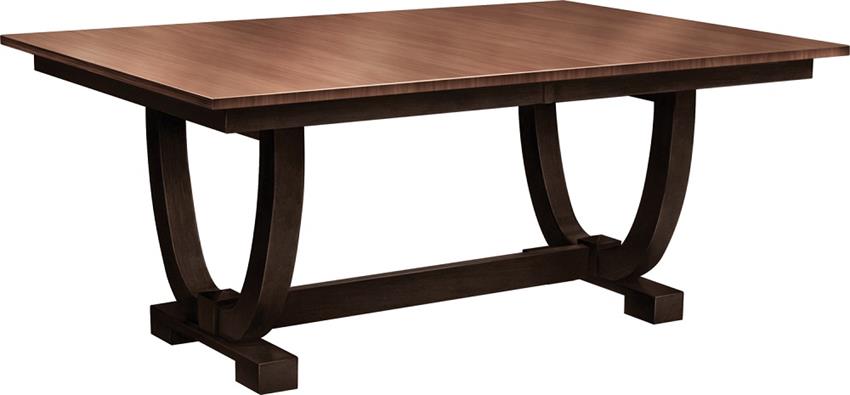 The Amish Falcon Trestle Table in the popular rectangular shape is shown in cherry with an onyx base.
Round: Create a casual and intimate atmosphere instantly.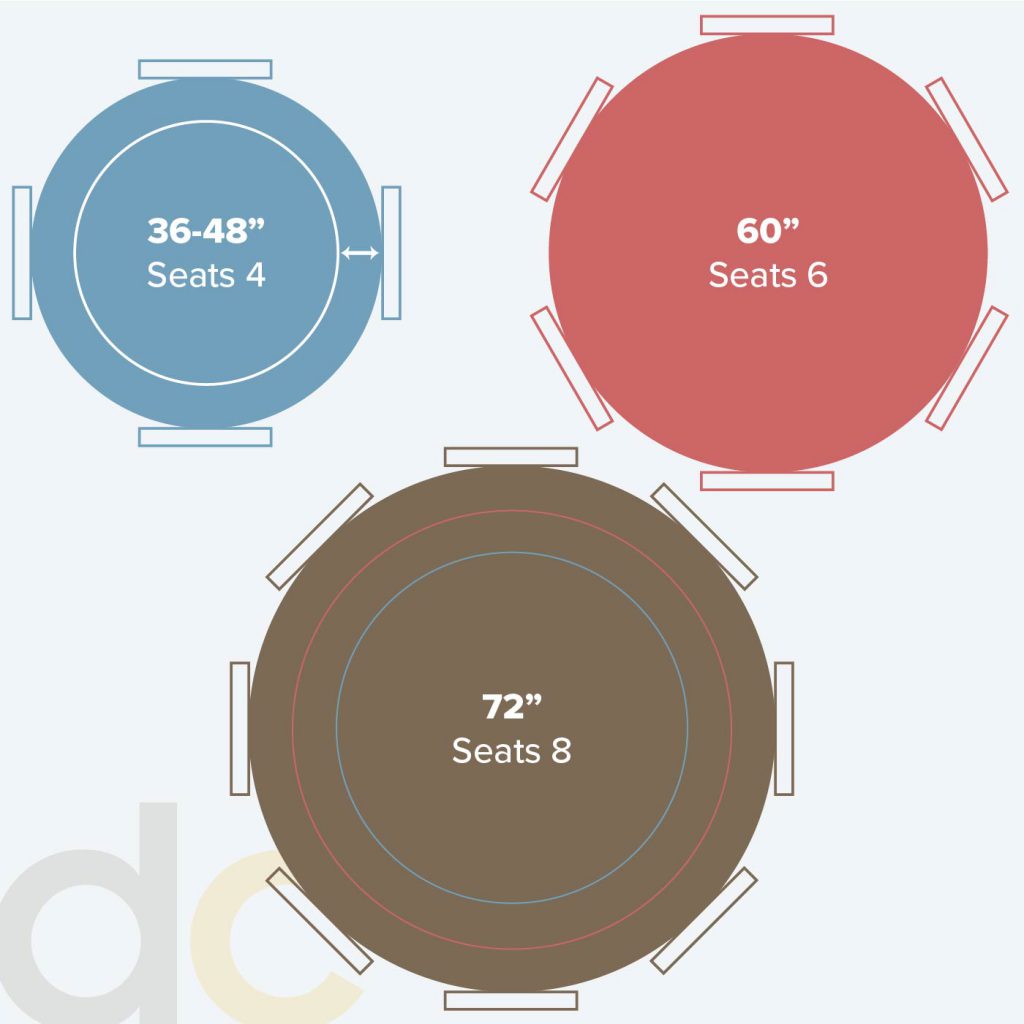 36"- 48" diameter will comfortably seat four.
60" diameter will comfortably seat six.
72" diameter will comfortably seat eight.
Oval: No sharp edges. Offer flexibility for guests seated at ends, bringing them together for easy conversation.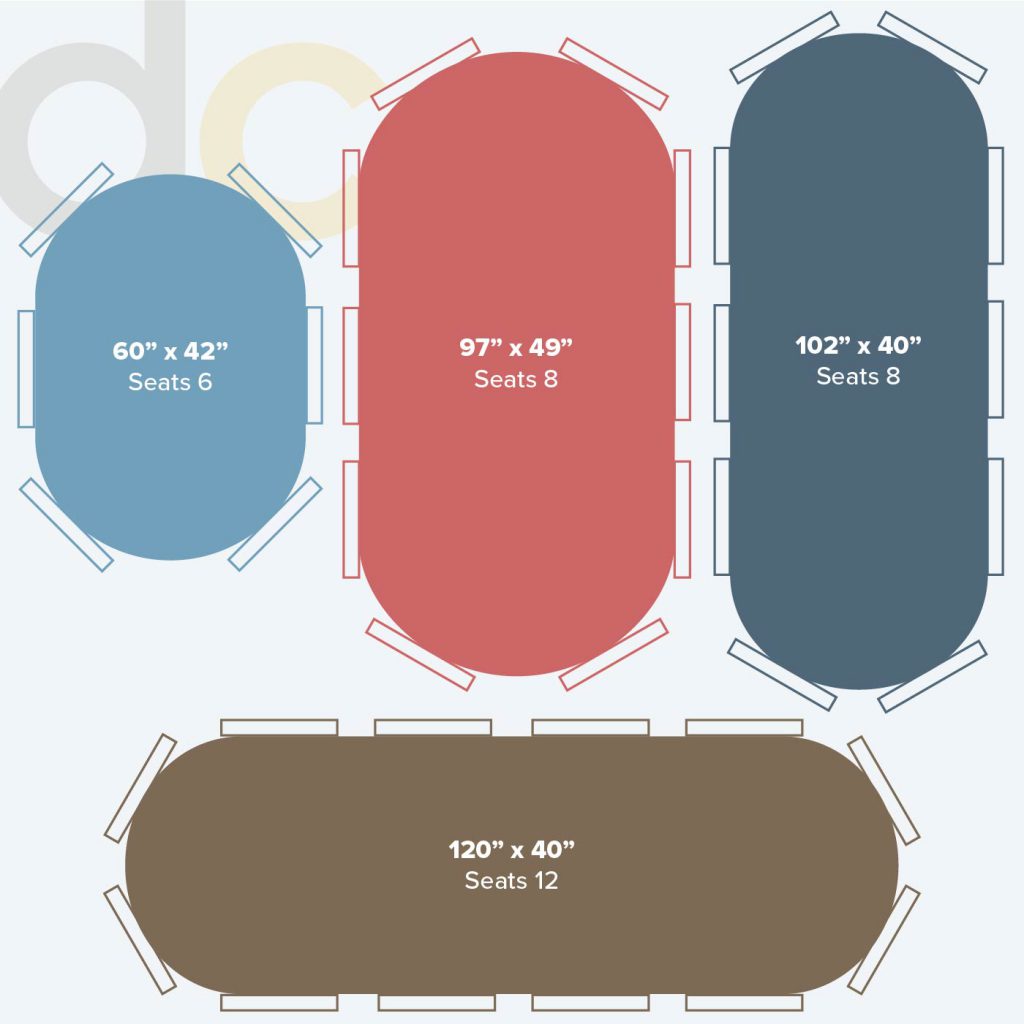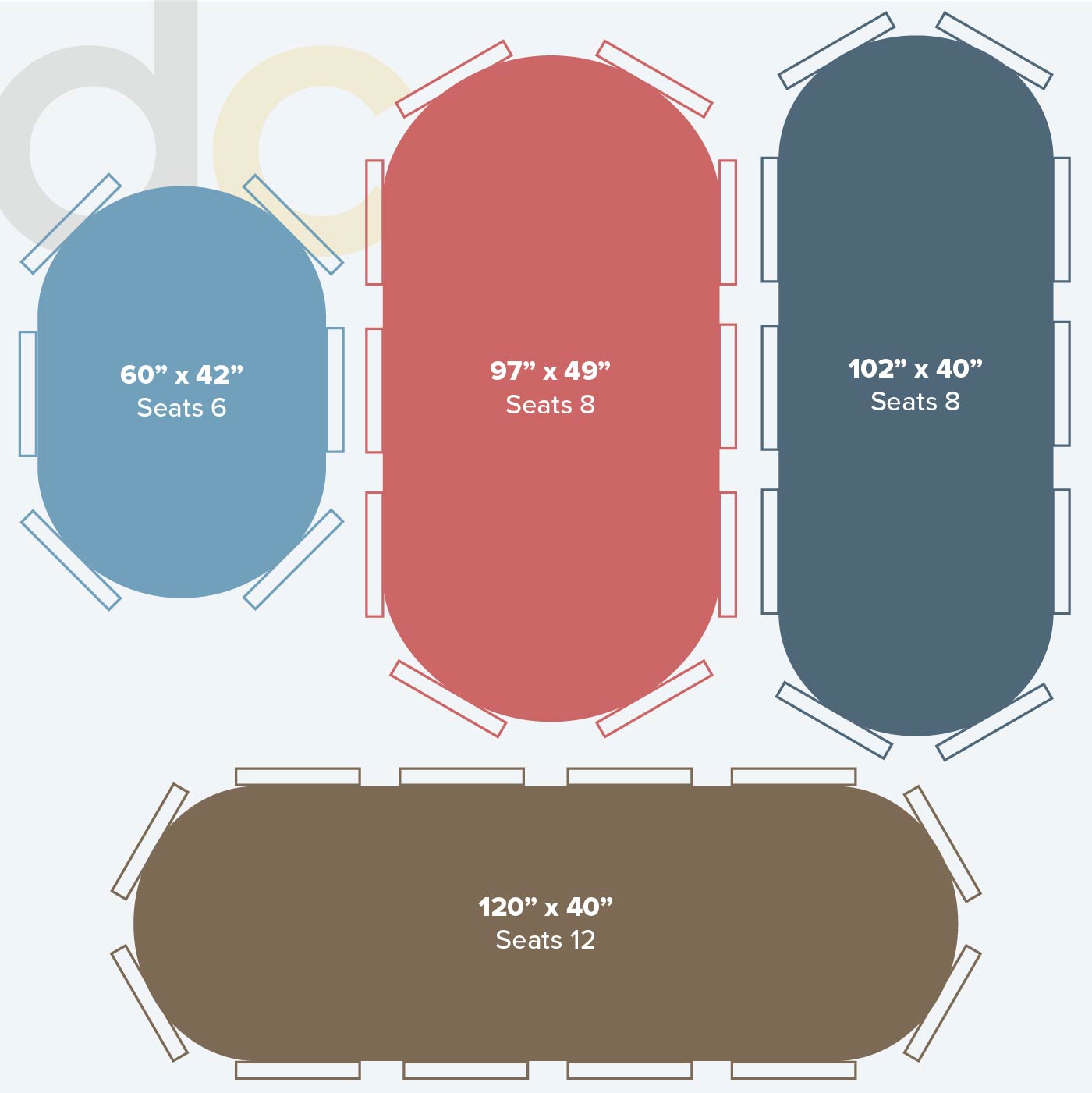 60" Oval table can seat up to 6.
97" Oval table can seat up to 8.
102" Oval table can seat up to 8.
120" Oval table can seat up to 12.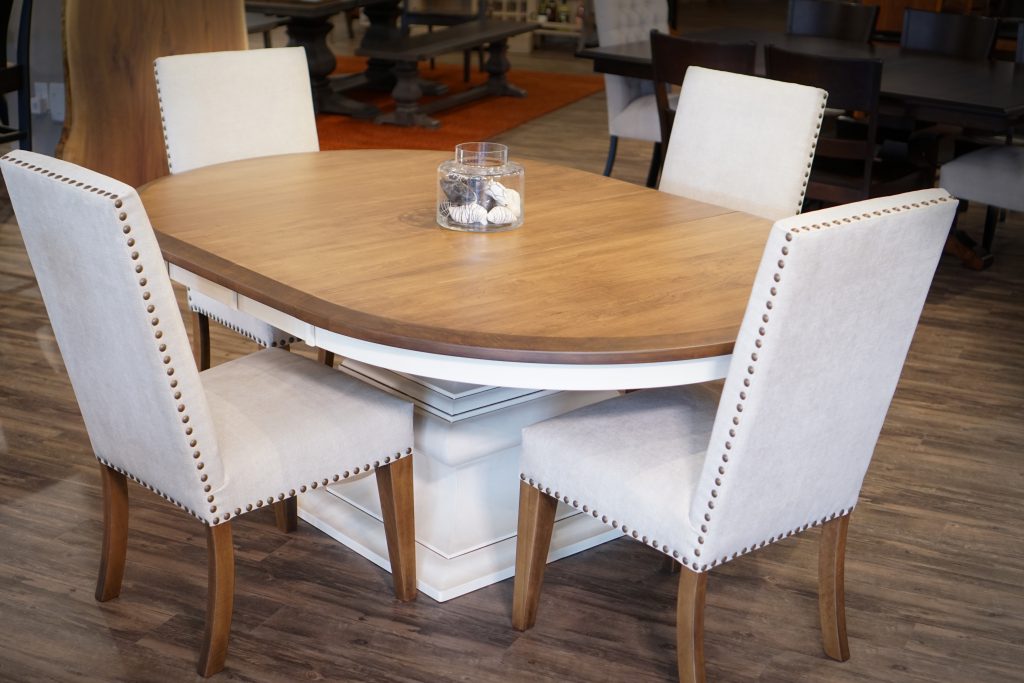 Some round tables turn into oval tables when leaves are added, like our Normandy Pedestal Table shown in our Sarasota, FL store.
Dining tables with extensions are a convenient way to seat more people on special occasions. Check out the four main types in action in our handy table extension video.
Table Height
Tables can be built in three heights: Table, counter, and bar.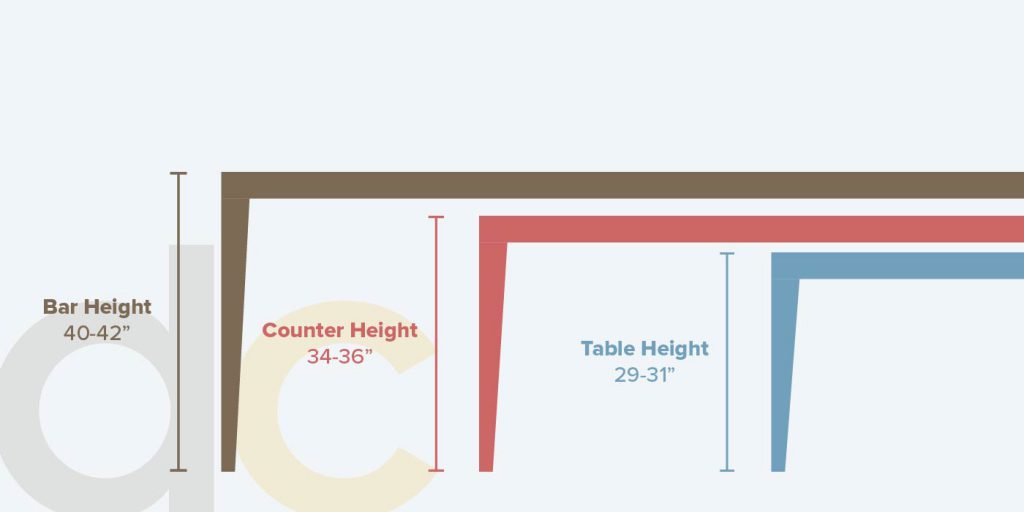 Most standard dining tables are 29"- 31" high. This traditional height is more formal and is ideal for hosting regular family dinners and celebrations. Since this is the most common height, you'll find the widest variety of styles.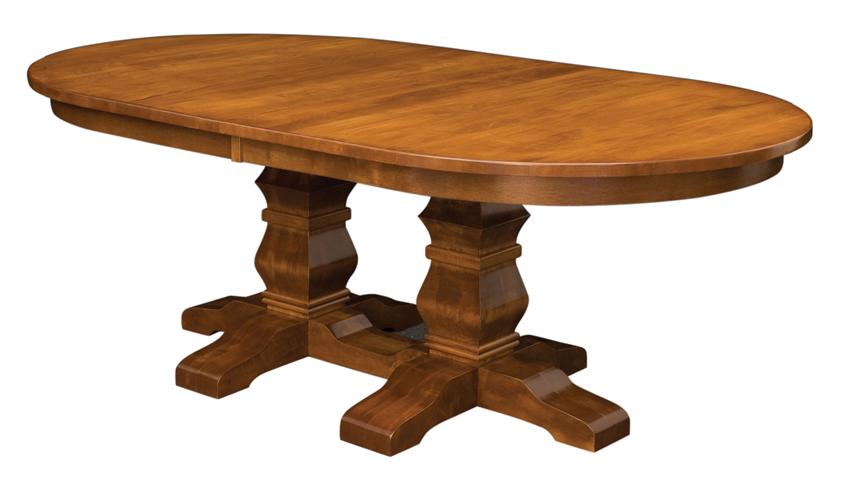 Counter height tables are 34"- 36" high, and create a more casual dining experience. The added height creates the illusion that the table takes up less space.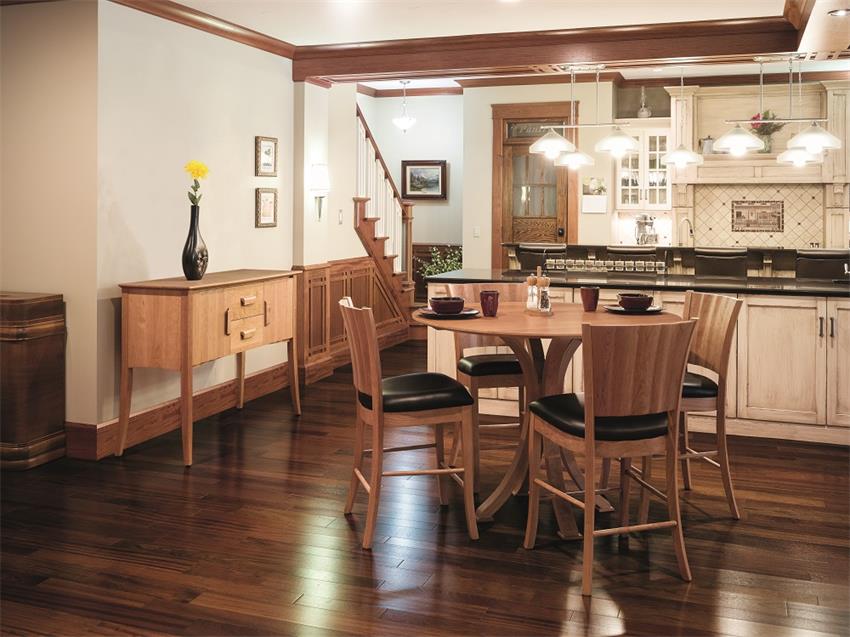 Bar height tables are generally 40"- 42" high. They create a casual atmosphere, and their height and width make them ideal for small spaces.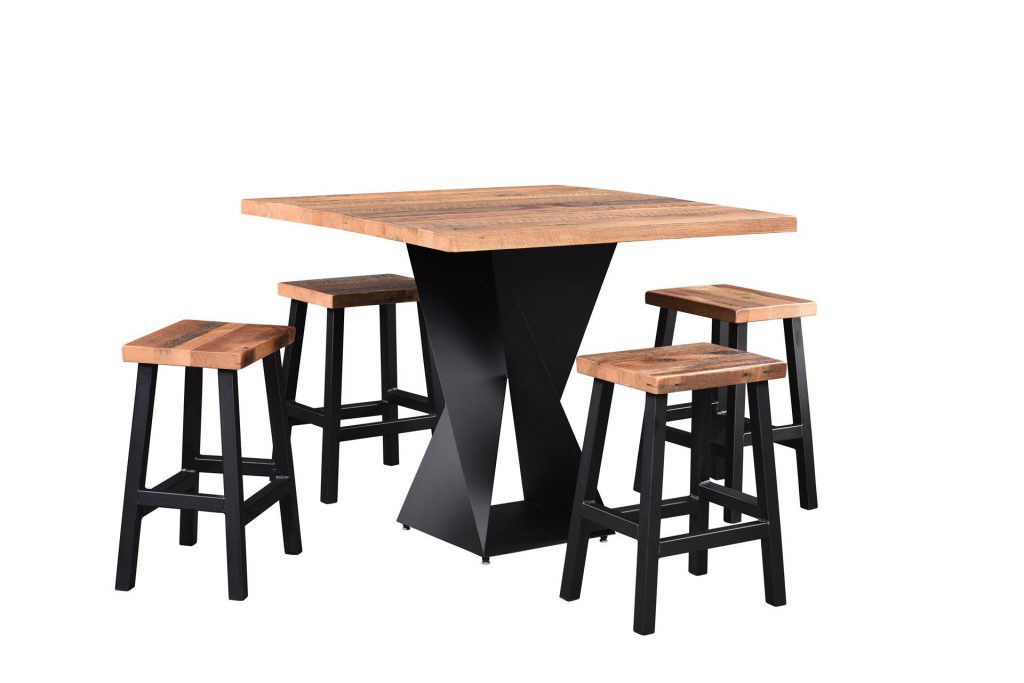 Shown with our Reclaimed Wood Bar Stools, the Reclaimed Wood Avenue Bar Table is casual-cool.
Choosing Dining Chairs
Keep in mind that your table type will affect how your dining chairs will fit. Pedestal tables and trestle tables will allow more room than leg tables since chairs have to fit between the table legs.
The average dining chair is 16"- 20" wide. Measure dining chairs at their widest point, and add 6" to ensure there is enough room between chairs for people to move comfortably. Depending on the style of the chair, the widest point may be on the seat or chair back.
Try to allow for 12 inches between the chair seat height and the table top, no matter the table height, to ensure everyone has enough room to sit comfortably.
Leave seven inches between the chair arm height and the table apron (bottom edge of the table).
Chair Heights
Chairs can be built in three heights: Standard, counter, and bar or gathering height.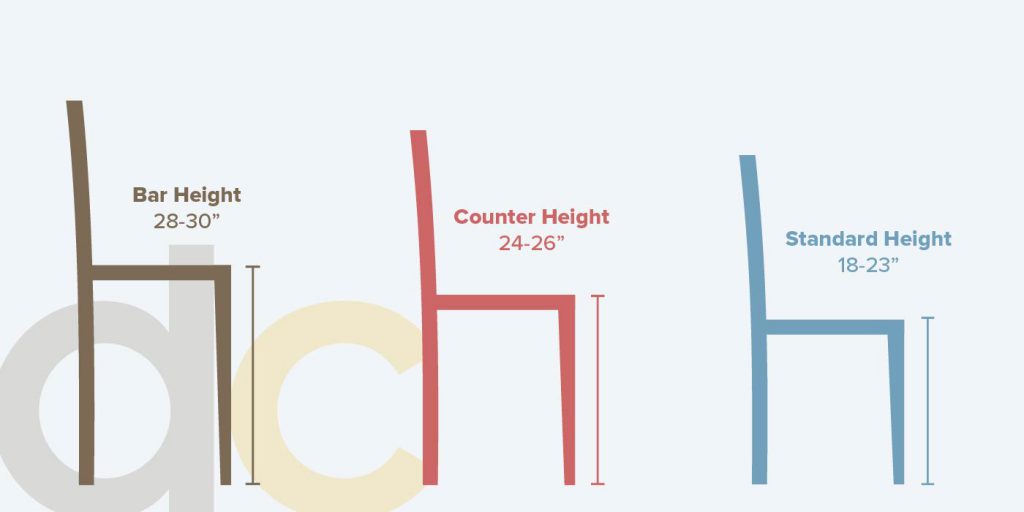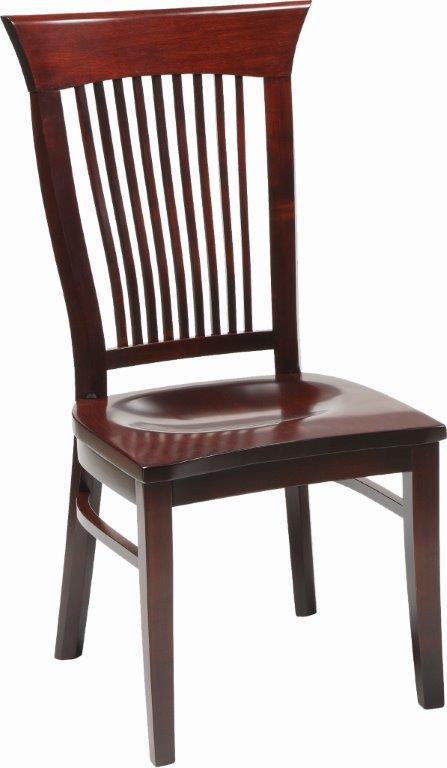 Shown in quarter sawn white oak, Amish Sophia Dining Chair comes in standard, counter, or bar height.
Less formal than standard chairs, counter height chairs are 24" – 26" tall. Their added height creates the illusion of taking up less space.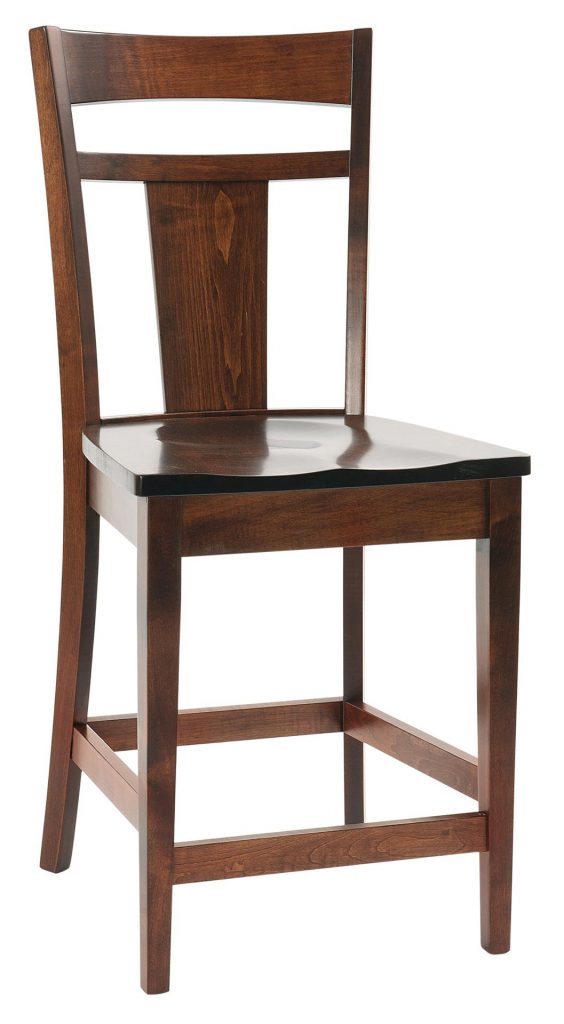 Bar/gathering height chairs are 28"- 30" tall. They are ultra-cool and casual and fit well in smaller spaces.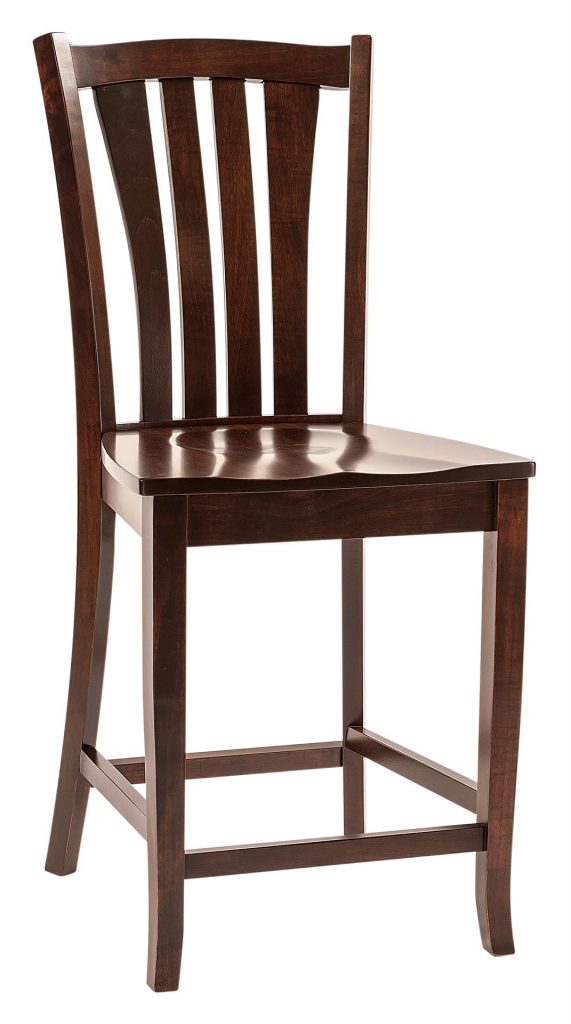 Side and Arm Chairs
Arms add about 6" to the overall width of a dining chair. If space is limited, consider using armless dining chairs, or only use arm chairs at the head and foot of the table.
Side chairs take up less space visually and physically.
Arm chairs are often used at the head and foot of the table. They offer added comfort with a place to rest the arms.
With the help our sizing guide, find the right solid wood dining set that will be the perfect fit for dinner and special occasions.