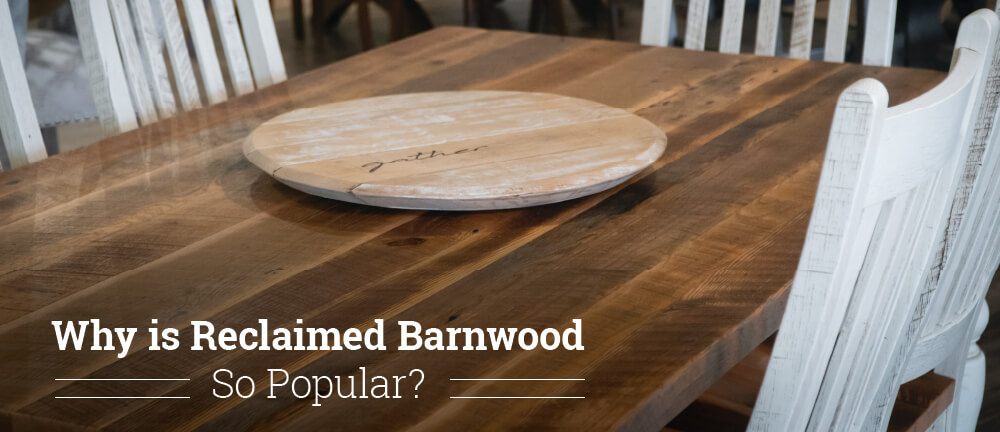 Why Is Reclaimed Barnwood So Popular?
It's the age of reclaimed barnwood, and one of the great things about it is barnwood already comes into the picture with staying power, having served its time on the land as barns. Now, it transforms into unforgettable furniture, with strength and history that are likely to keep it part of home furniture collections for another century to come.
What else makes reclaimed barnwood so popular, and what makes it unique enough to not become just another passing trend?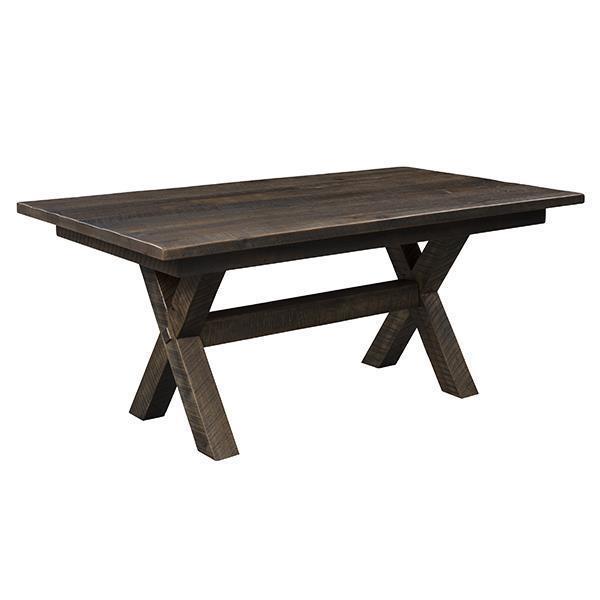 What makes reclaimed barnwood so popular?
The Sustainable Factor
No trees are cut down. Less energy is used. There's no trip to a landfill. Reclaimed barnwood comes from old barns that are going to be taken down. Barns are one of the most common sources for reclaimed wood in the US. Instead of the wood becoming waste, work is put into salvaging it, preserving it and making something new out of it.
Once the wood is salvaged, it undergoes a thorough cleaning process that includes kiln drying to exterminate any unwanted bugs or pests and to achieve the perfect moisture content for optimal strength.
Today, consumers are more environmentally conscious than ever, and reclaimed barnwood offers a sustainable material that comes with a unique story. Authentic barnwood furniture is not mass produced but has gone through an upcycling process consumers can feel great about.
The Strength
Barnwood offers maximum durability with a strength that is hard to find for furniture. Lots of the salvaged barnwood is oak wood that's even stronger than today's oak because when oak trees were growing ages ago, the air pollution was not as widespread and damaging.
The History
Many of us are attracted to history, and reclaimed barnwood is full of history. It has put in time, as long as a century or more, sitting somewhere in the nation, observing, aging and adapting, and this is all reflected in the markings and colors of the wood. Each piece of barnwood furniture has its own unique story that it has earned with age.
The Look
Rugged, worn, aged, rough, warm—all explain the look of barnwood. Barnwood has character, one that's rich with age. Who knows what it has endured throughout the years as it stood as a barn out in the country. It has earned sun spots, knots, pin holes and nail holes and showcases imperfections. No two pieces are the same, and we love barnwood for that. It's the perfect way to bring the natural beauty of the outside world in.
While reclaimed barnwood is most often considered a rustic style, its unapologetic imperfections and natural flow make it a match for contemporary styles too.
The Timeless Appeal
All signs point to reclaimed barnwood becoming much more than a passing trend. It's so environmentally friendly that the demand for its use as a building material is expected to stay strong. Barnwood furniture emits a warmth that's a sure fit, and its connection to history will keep it a piece of interest for a long time to come.