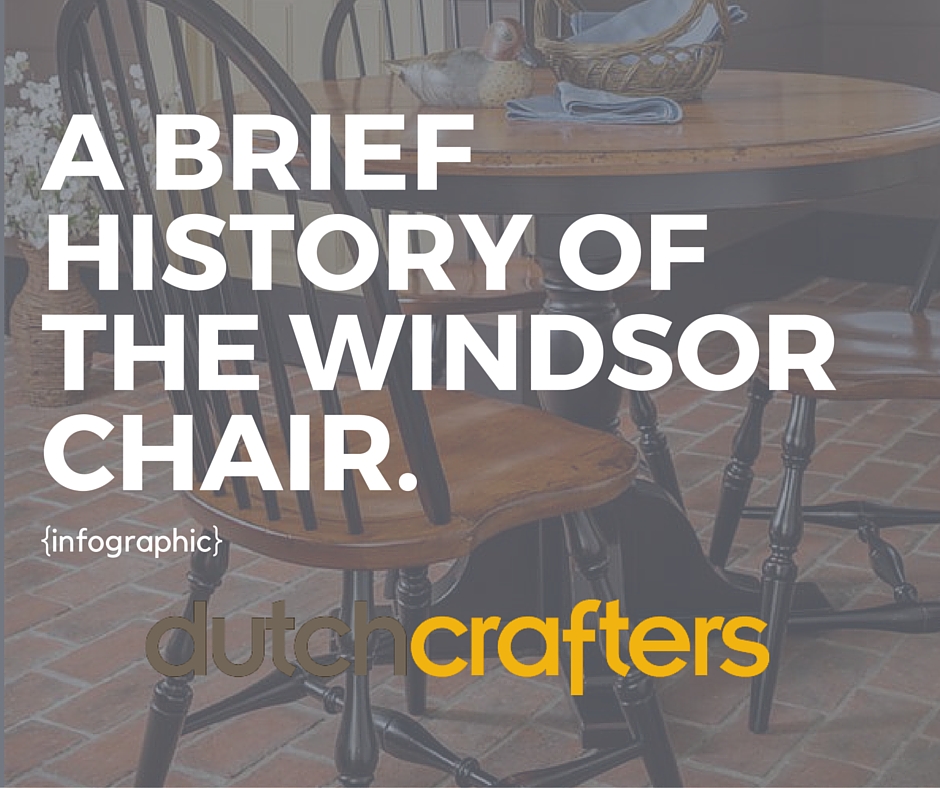 A Brief History of the Windsor Chair {Infographic}
A Brief History of the Windsor Chair
Infographic and text, plus links below!

Here's the text and links for the infographic – grab your own classic Windsor!
If the chair pictured above conjures images of a quaint New England farmhouse, there's good reason! However, to really get to know the Windsor chair, we'll have to cross the Atlantic, to it's humble, decidedly British beginnings.
According to legend, King George II, seeking shelter from the rain, came upon a pastoral cottage and was given a multi-spindled chair to sit on. It apparently so comfortable, he had replica's made and later seated in the garden at Windsor Castle.
Pilgrims brought the Windsor across the Atlantic, enamored of its light weight. Their first major design change was deleting the back splat in favor of additional spindles.
From Benjamin Franklin seated in the iconic sketch above, to stories of Thomas Jefferson writing the Declaration of Independence  in the chair, the Windsor is inexorably linked with our early American history.
In the early 1800's, the sturdy, light design of the Windsor chair got a few makeovers! From the introduction of bamboo-style legs to the rectangular birdcage back, furniture makers embraced new twists on the classic chair.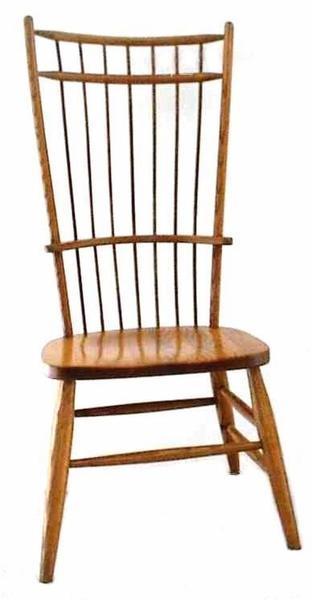 The Amish Cage Back Windsor Dining Chair.
The 1860's saw the peak of the Windsor chair's popularity, gracing porches, dining rooms and gardens from East to West.
Mixing Windsor elements like more simple top rails or stays (versus the typical comb) and a comfy-curvy lath back led to a resurgence in popularity.
Old-fashioned, continuous-arm Windsors start popping up as status symbols, and reproductions mount.
Now an icon of the Early American style, the Windsor chair's enviable design versatility proves beautiful and functional in benches, barstools, beds, and beyond. Let DutchCrafters Amish Furniture show you the many ways Windsor can wow!