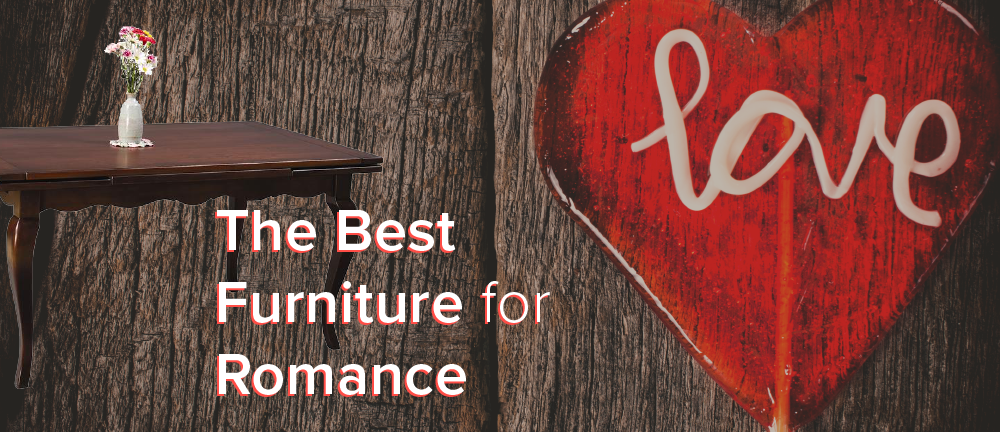 The Best Furniture for Romance
With the excitement and mystery of romance in the air this time of year, we're here to help love blossom with Amish made furniture providing the backdrop.  What's the best furniture for romance? Let us help you set the scene.
Scene 1: Romantic Dining
Set the time to meet. Light the candles. If you don't cook, pick up your favorite person's favorite food. Now you'll need a beautiful place to sit and dine. That's where we come in. The dinner table is the perfect place to enjoy a meal together and share tales and dreams of the day.
French country furniture combines rustic elements with elegant details. The result is positively romantic. Pair the Amish Rectangular French Country Dining Table with the Amish Staunton Dining Chairs for a romantic French country scene.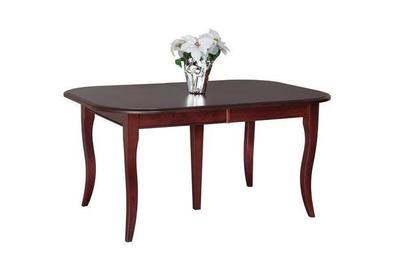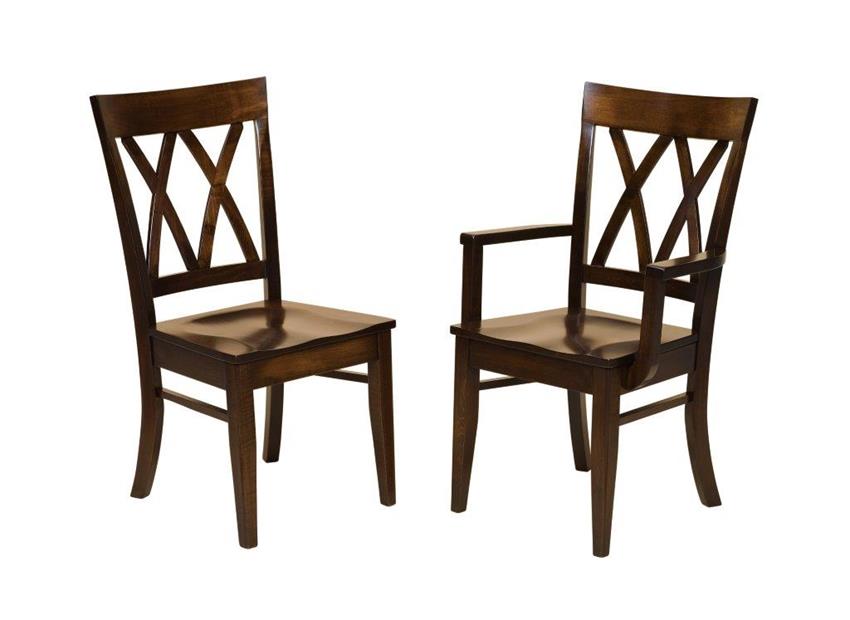 Take things up a notch with a solid wood high-top table. Open a bottle of wine, turn on soft music, and catch up at the Amish Single Pedestal North Glenn High Dining Table.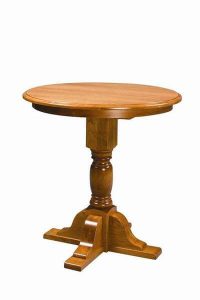 Reclaimed barn wood is a labor of love itself. Salvaged and reborn, the story of reclaimed wood lends itself to a rustic look that speaks to a romantic scene. Add a lace tablecloth, a candelabra, and your favorite person.
Named in honor of an Amish woodworker's wife, the King Anna Barn Wood Pedestal Table and Amish Reclaimed Wood Ladderback Chair paints a pretty romantic picture.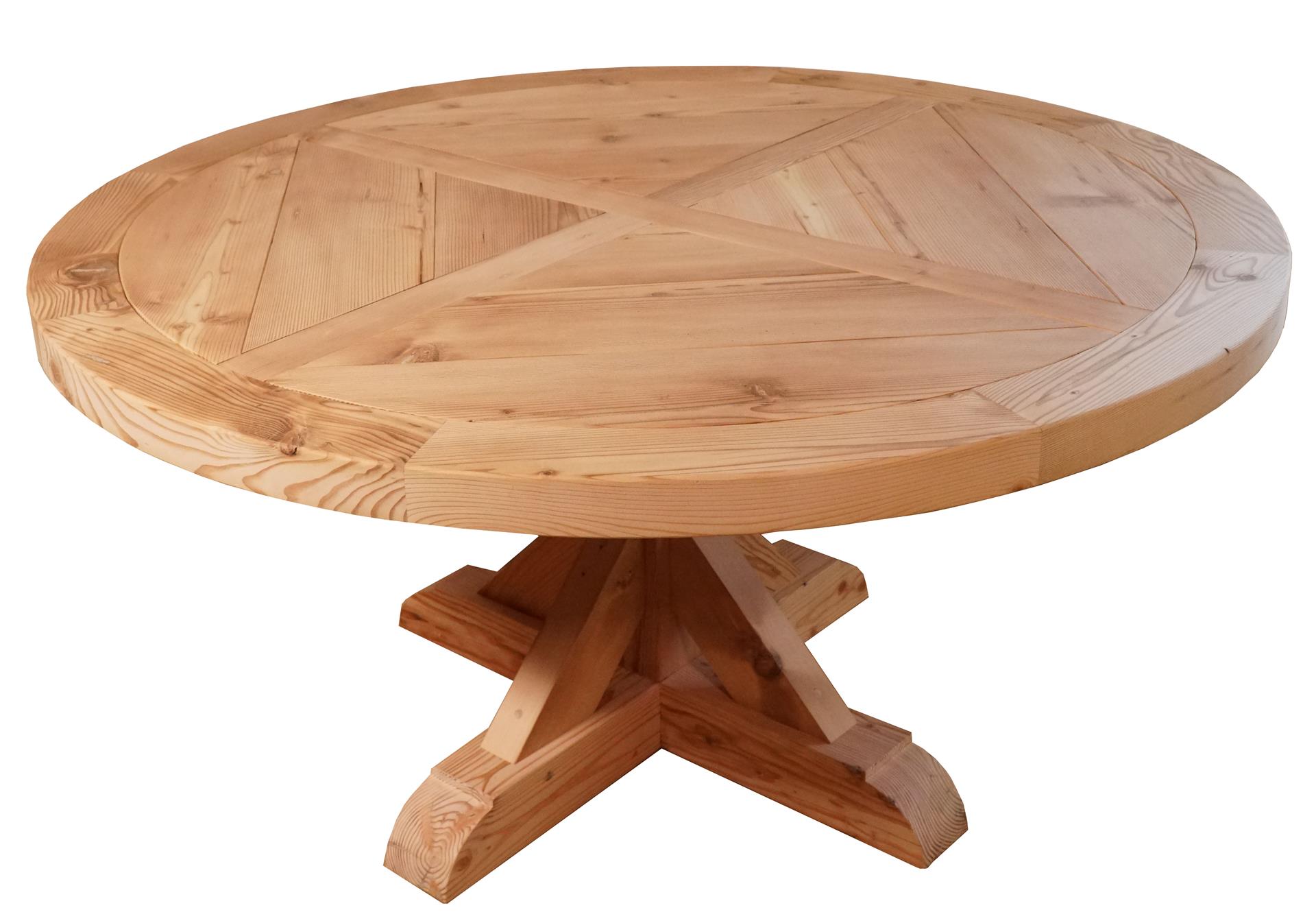 King Anna Barn Wood Pedestal Table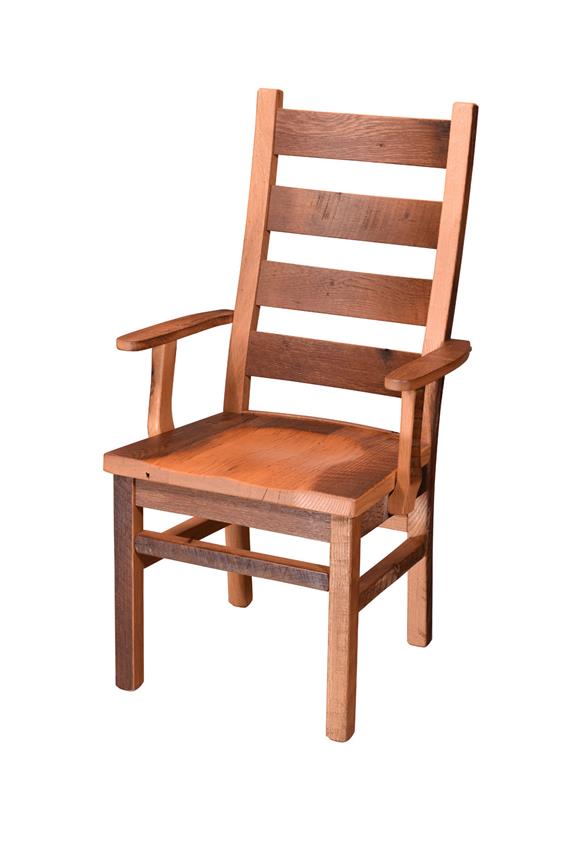 Scene 2: Watching a Movie
A romantic evening at home with popcorn, dim lighting, and a double feature is best enjoyed folded into a plush loveseat together.  There's no better seat in the house than a custom-made love seat for two.
Make it a mid-century modern movie night with the cozy Amish Bristol Cross Loveseat.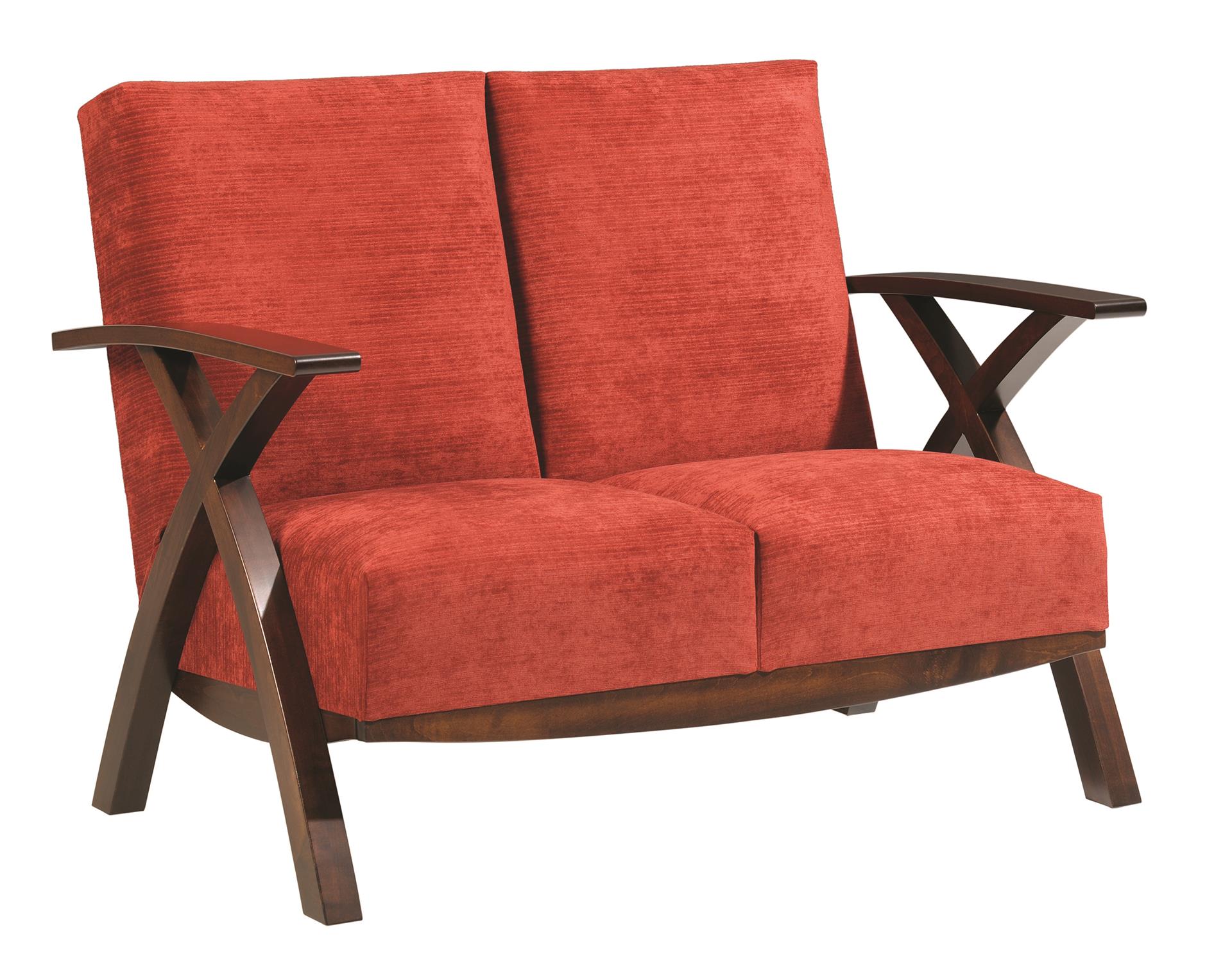 There's only room for snuggling on the Amish Urban Loveseat Sofa.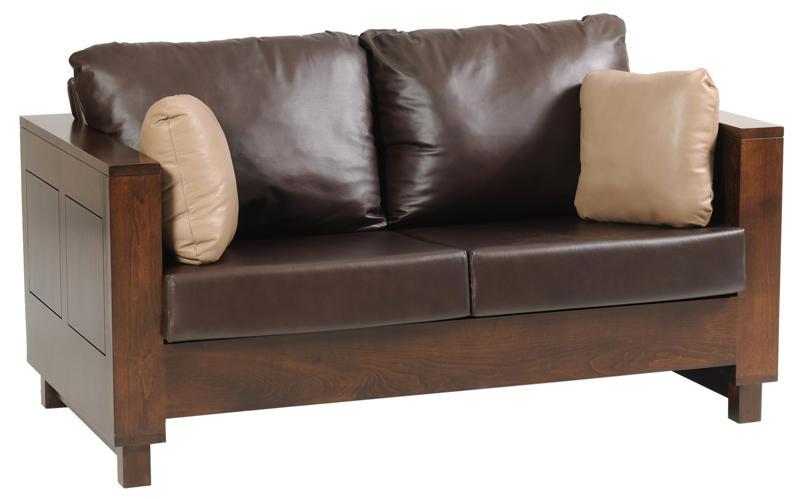 Scene 3: Star Gazing
Make it an evening outside under the stars with romantic Amish outdoor furniture providing the best seat in the house.
The Leisure Lawns Pine High Back Heart Double Glider Tete-A-Tete is built for the two of you to enjoy. Rock and relax together out in the fresh air. This outdoor Amish furniture is fashioned for romance. The chairs can rock independently, too.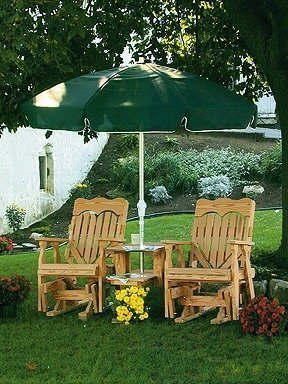 Swing under the stars on the romantic Amish Cedar Wood 75" Marlboro Single Mattress Swing Bed.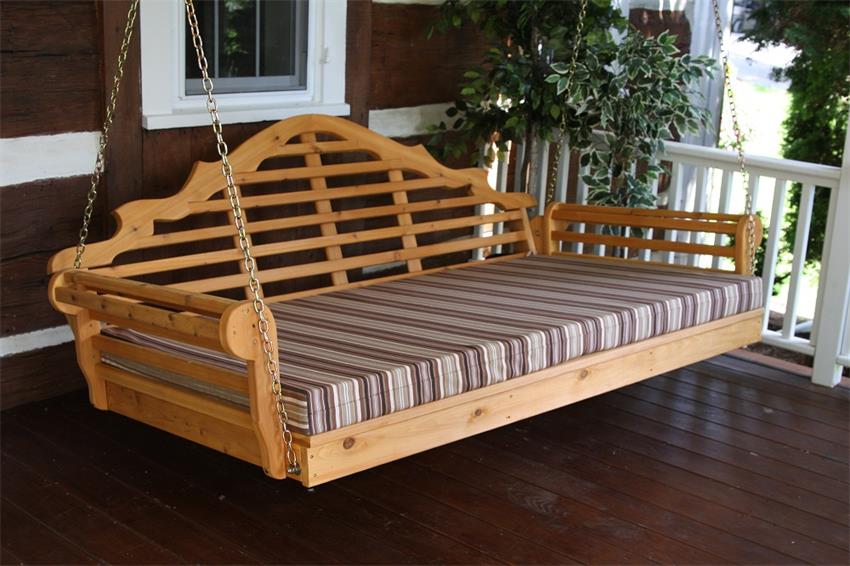 The Zen Poly Mission Deep Seating Love Seat is perfect for a romantic evening by the pool or on the patio.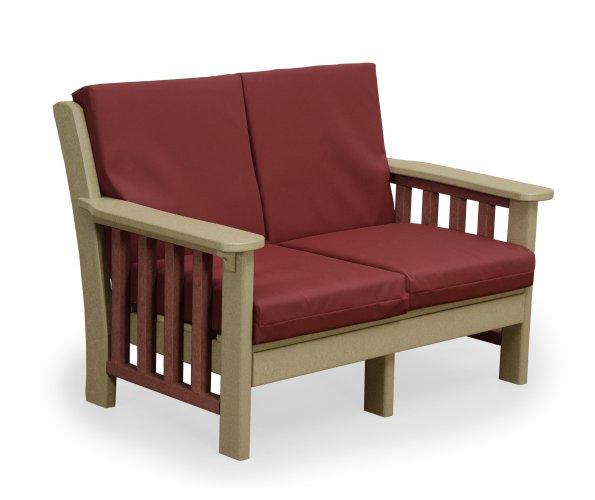 Scene 4: In Front of the Fire
How many romantic stories include a couple that ends up "in front of a roaring fire?" Lots of them, and there's a reason why. A cozy fireplace heats up any romance.
The romance of a hearth without having to stoke a wood fire is very appealing.
Tuck yourselves into a corner with a glass of wine and the warmth of the Amish Cascadia Corner Electric Fireplace TV Stand.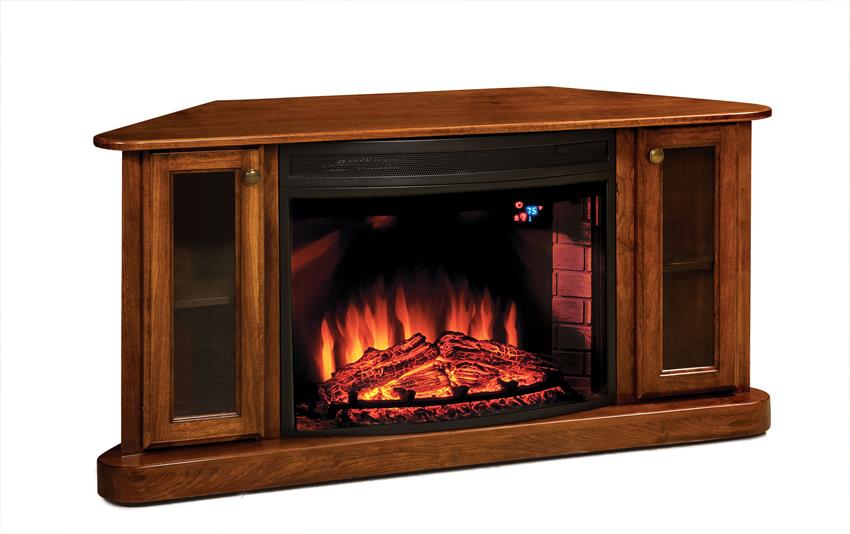 Select your favorite romantic scene and bring it to life with our custom-made Amish furniture. The happy ending is up to you.