Making Room to Grow: Furniture for a Shared Bedroom
Siblings may argue, but at the end of the day they can take comfort in knowing they have a best friend who is always close by. Even closer if they are sharing a room.
A shared bedroom isn't something to fear. Siblings who share a room learn how to problem solve, share and resolve conflict. To make a shared space work, we've listed all of the furniture essentials, as well as how to make the room work for different sibling combinations.
Bedroom Essentials for a Shared Space
The Bunk Beds
Use the height of the room, rather than the floor space, to your advantage. Bunk beds like the Amish Kids VersaLoft Twin-Over-Full Bunk Bed offers two solid wood drawers for storage underneath. The drawers provide each child with their own storage space giving them an area of their own to organize as they wish.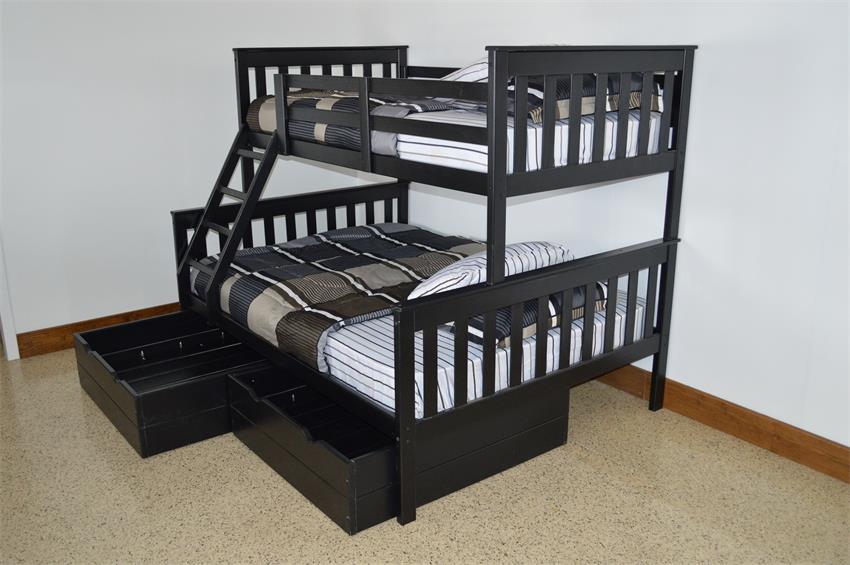 The Amish Double Bunk Bed with Drawers saves space by removing the need for a bedroom dresser.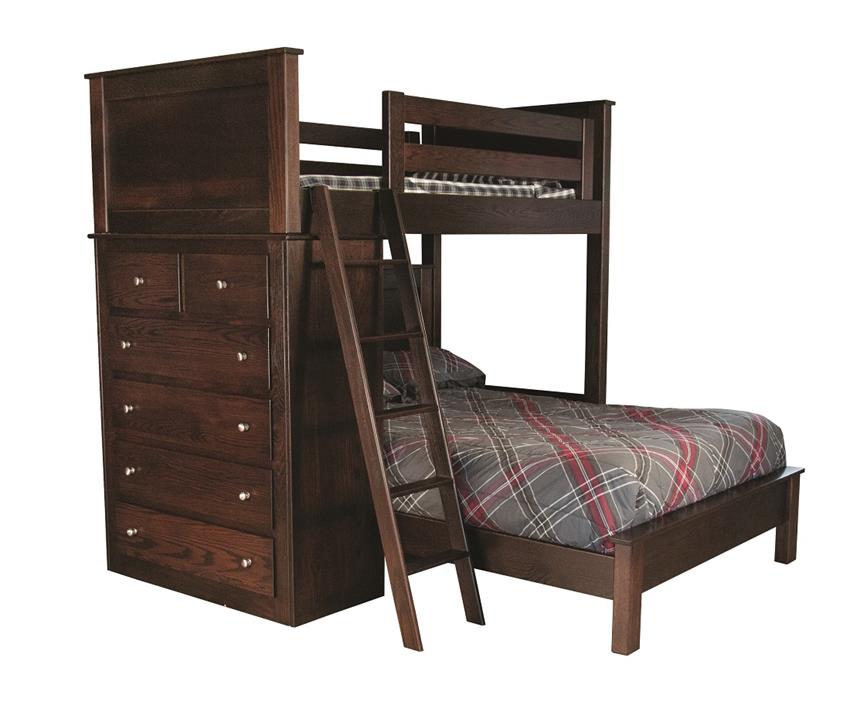 The Dresser
A dresser in a shared space needs to offer storage drawers reserved for each sibling. The Amish San Marino Six Drawer Dresser with Mirror has an even amount of drawers and a mirror that will come in handy if one sister is already fixing her hair at the bathroom mirror. There's also plenty of space for jewelry boxes on each end.
The Desk
Position desks at opposite sides of one end of the room with the dresser in between. This grants each child the feel of more personal space within the room. A desk with shelving above it makes space for each child's books as well as a few toys.
The Nightstand
Positioned between the beds, the Amish Yorktowne Bedroom Night Table provides room for an alarm clock and lamp. The four drawers allow room for more of your children's precious items.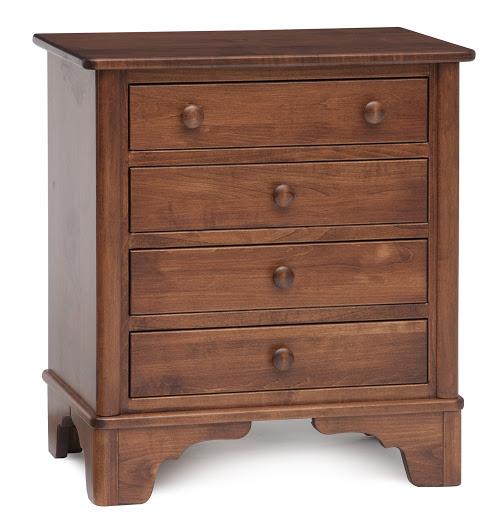 Making your Sibling Combination Work in a Shared Room
For a Brother and Sister
Select neutral colors
Select furniture without themes
Incorporate design elements to match personalities
Select design items that make siblings feel like the room belongs to both of them
The Amish Miller's Mission Bunk Bed is perfect for a brother and sister as it provides a neutral piece of furniture that each child can personalize with the bedding of their choice.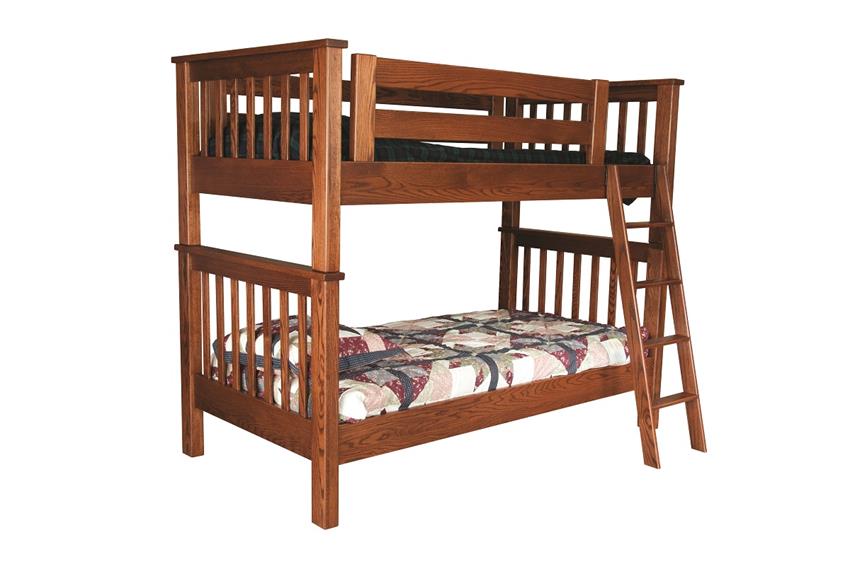 For a Toddler and an Infant
Place beds in opposite corners with the crib closest to the door
Create a play area both siblings can enjoy
Select a dresser that doubles as a changing table
The Amish Cayman Kids Seven Drawer Changing Dresser provides storage and converts to a changing table.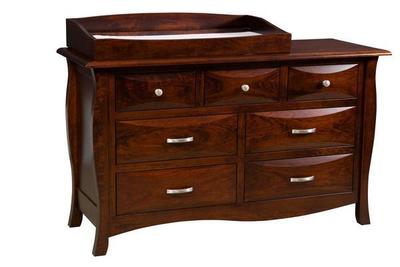 The Amish Toy Chest doubles as a bench seat and a place to store toys.
The Amish Berkley Kids' Bookcase offers storage for books and toys.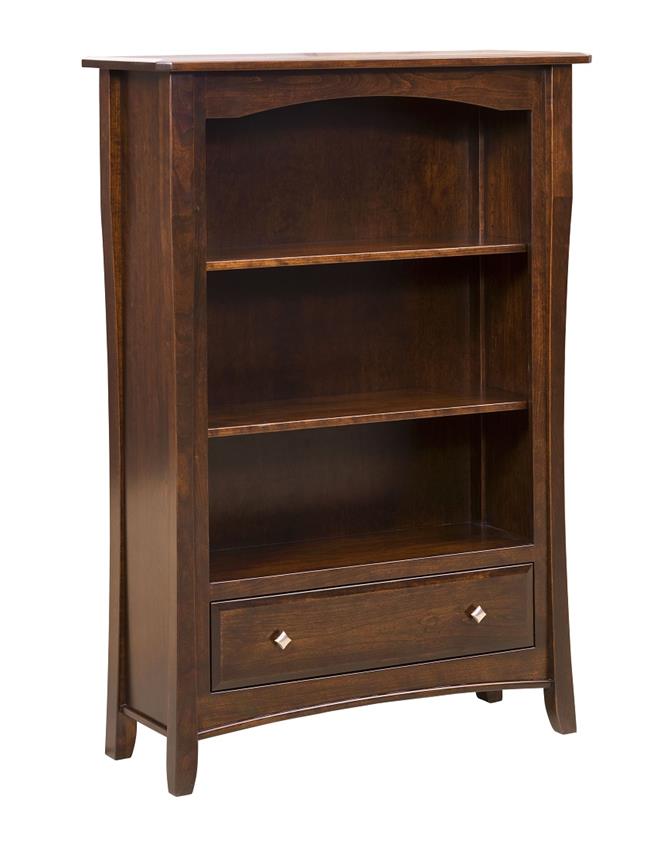 The Amish Hardwood Small Deluxe Rocking Horse is a toy both siblings can use.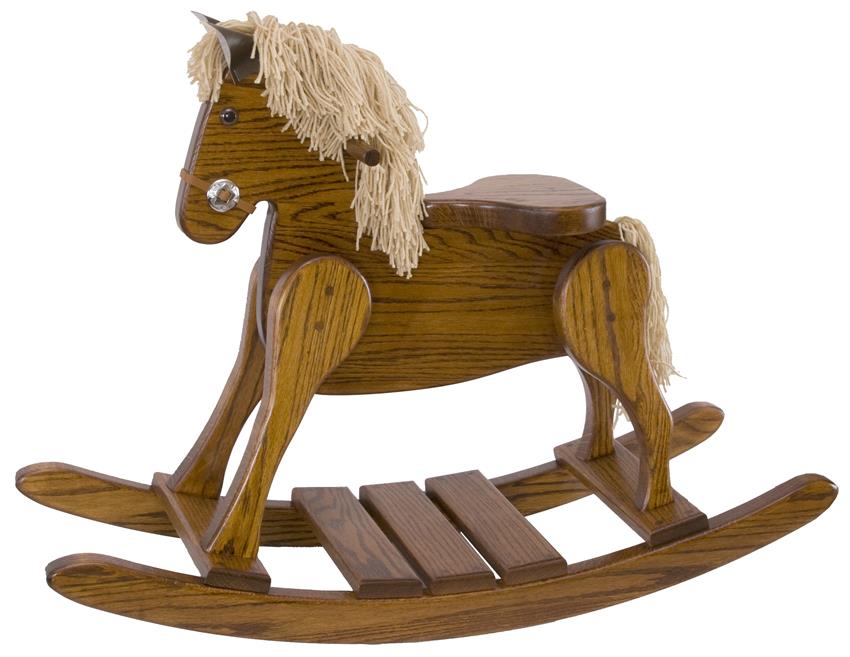 Top Tips for a Shared Bedroom
Free up floor space with bunk beds
Use neutral colors then layer the kids' favorite color choices on top
Select multifunctional furniture like bunk beds with storage or toy chests with bench seats
Let kids pick the color of their bedding
Use shelves for toy organization; they don't take up a lot of space and can be placed above dressers or desks
Place desks and nightstands at opposite sides of the room to create the feeling of individual space
Use rugs to absorb sound
Involve kids in the design
Display individual personalities
Select the right storage to keep the room organized and comfortable
The Amish lifestyle celebrates family. Furnish a shared bedroom with exceptional Amish bedroom furniture that will support them as they grow together.