How to Care for Solid Wood Furniture
Your solid wood furniture helps play host to beautiful dinners, magical home movie screenings, and overnight guests during the holiday season. It's during these times that a few extra tips on solid wood furniture care will safeguard your custom-made designs from damage.
Manage Heat and Humidity
Handle Humidity
Wood expands and contracts as the amount of moisture in the air changes. Keep an even humidity level in your home to help preserve your fine furniture.
Use a humidifier in winter and air conditioning in the summer to keep relative humidity between 35 percent to 45 percent.
Avoid drastic humidity changes to keep the Amish Salisbury Mission Trestle Dining Table looking beautiful.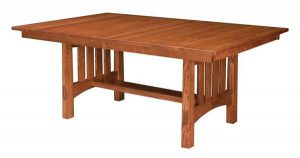 Never store table leaves or fine furniture in a damp basement or garage.
Store table leaves for the The Amish Oval Queen Anne Dining Table as close to the dining table as possible so they both adjust to the same relative humidity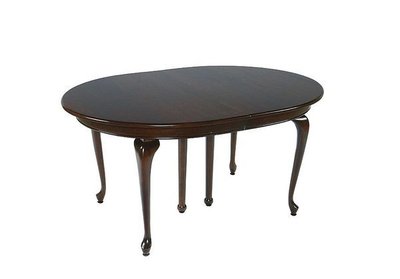 Beat the Heat
When your heat is on the humidity inside your home drops and steals moisture from your furniture. Dry heat can cause wood to dry out and shrink, possibly leading to cracks.
Do not position your solid wood furniture directly in front of radiators, fireplaces, heating units, or heating vents
Keep it cool enough for the Amish Crestline Sideboard to stay hydrated for your dining room display.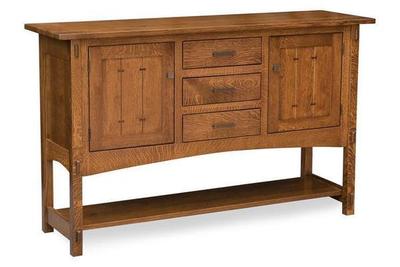 Shirk the Sunlight
Continuous direct sunlight can rob your solid wood furniture of its beautiful finish.
Keep furniture out of the sun to prevent fading and any shrinking or drying of the wood, which could eventually lead to cracks.
Consider using drapes, sheers, or protective window films to protect furnishings from the sun's rays.
Careful Cleaning is Best
Dusting your furniture will help remove particles that can build up and scratch the surface.
Do Away with Dust
Dust your solid wood furniture often to remove abrasive particles on the surface.
Use a soft, wet cloth with a few drops of water, dusting agent, or polish. A completely dry cloth can leave scratches.
Be sure cloths are not too damp or wet.
Never spray furniture directly with water or cleaning products.
A dry, soft cloth, cheesecloth, feather duster, lamb's wool duster, cotton diaper, or cut-up T-shirt are all gentle enough to clean your furniture.
Follow the grain pattern of the wood when dusting.
Lift objects when dusting. Never slide them across wood surfaces.
Polish furniture once a month, but don't over polish. Too much can cause buildup.
A paste wax can be applied every 6 to 12 months to protect the finish. Remove old wax first with a mild, non-alkaline soap and water solution.
Daily Dos and Don'ts
Blot clean all spills immediately.
Use coasters to prevent sweating beverages from leaving rings on the finish.
Place trivets or hot pads under hot dishes to protect tables from heat. Be sure trivets have soft felt bottoms.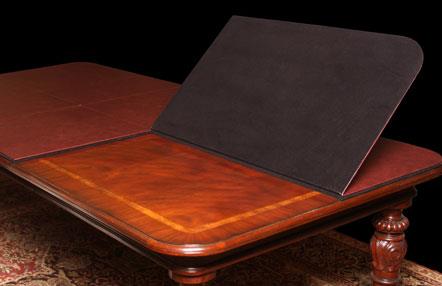 Do not use covers with rubber or vinyl backing as the chemicals contained in them can ruin the finish.
Always lift and place objects on the surface of your fine furniture. Never drag objects across it.
Open and close doors and drawers gently.
Keep solvents like alcohol, nail polish, and polish removers away from wood surfaces.
Blotting up spills, using hot pads, and placing objects carefully on top of the Amish South Haven Kitchen Nook Dining Set will help it keep its sparkling finish.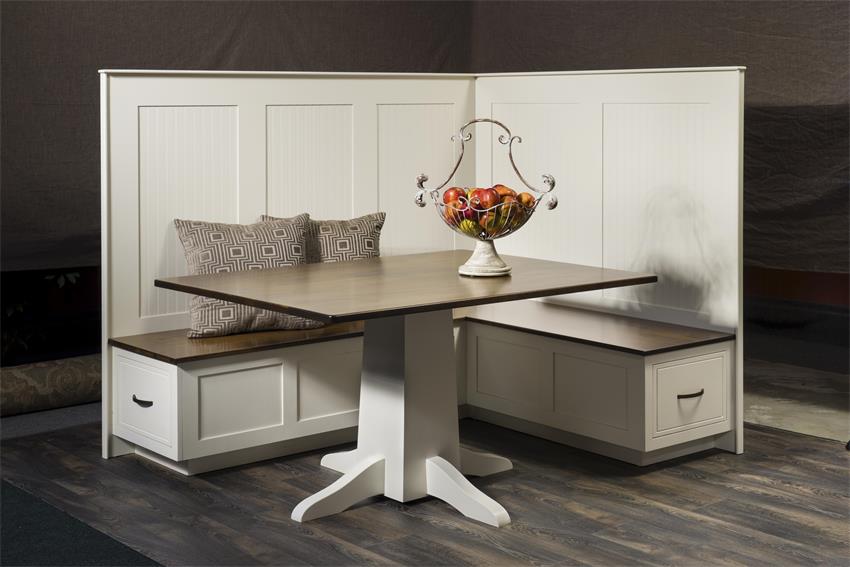 Care for your solid wood furniture to help maintain its beauty for years to come.