Happily Ever After: How to Merge Design Styles with Your Partner
Living with your significant other brings a sense of joy and comfort to your life. However, their taste in interior design may not. While your personalities seem to fit together seamlessly, your style preferences do not quite match up.
For many women, it may be tough to fight the urge to feminize the home with touches of pink throughout. On the other hand, men may struggle with turning every room into their own personal man cave. Luckily, a happy balance can be achieved with just a few thoughtful tweaks from both parties.
Gone are the days of uniform style where everything must match. Interior design has evolved to embrace the eclectic. Both you and your partner can benefit from this.
Mixing and matching your styles becomes a fun way to get to know each other even better. We're sharing our top tips for merging your design styles in every room.
Balanced Bedroom
Because much of your time is spent here, it may be difficult to compromise on the design style of the bedroom. Your partner may be set on a traditional look, while you envisioned something more modern.
Transitional furniture solves this issue by merging both styles to create "classics with a contemporary twist." Get the best of both worlds with transitional furniture that features straight lines with gentle curves.
The expertly crafted Transitions Panel Bed makes for an effortless compromise in the bedroom. Complete your set with the matching nightstand and dresser for blissful balance. Inject personality throughout by incorporating accessories that reflect your individual style like the pictures and plants shown here.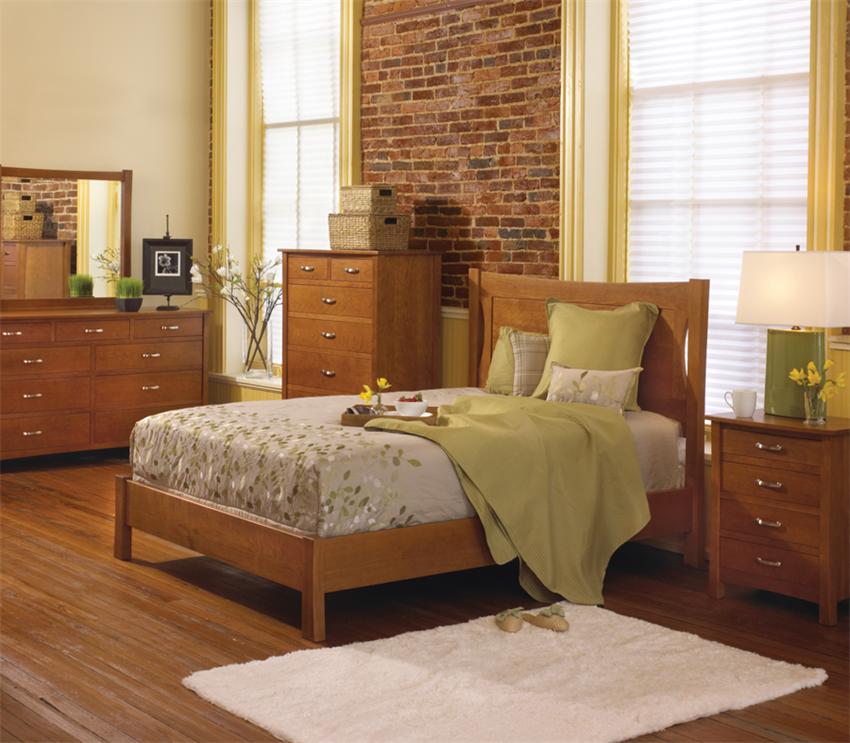 Open-minded Bathroom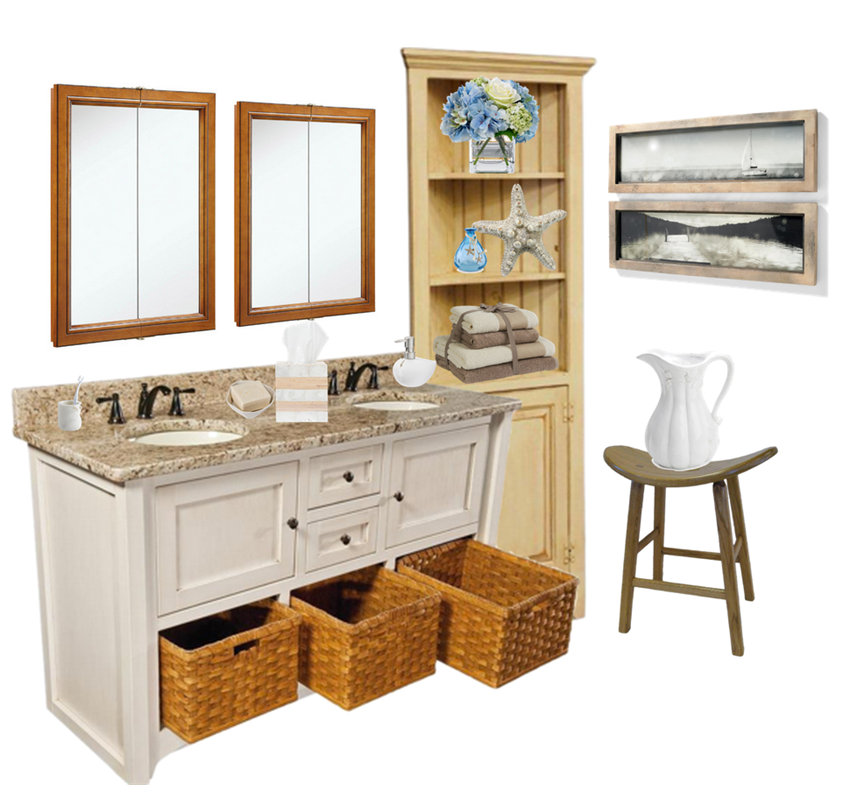 Create a spa-like bathroom that everyone will enjoy. Use shelves to display some of your favorite items. You can't go wrong with fresh flowers and towels. Your partner can hang their artwork of choice on the wall, like the black and white landscapes we have pictured here. These items pop against the clean look of the white cabinets. And, anything that is essential for personal grooming that you don't want on display can be neatly tucked away in the handy woven baskets!
Unexpected Living Room
Be flexible in the living room by incorporating elements that reflect both of your preferences. Perhaps you have fallen in love with industrial style, while your significant other is attracted to mission furniture. Each emphasizes strong, clean lines, and can complement each other when paired together in similar tones.
Our Amish Lynwood Wall Unit incorporates solid wood with metal accents on a clean design.
Pair it with the solid style of our Amish Leola Mission Swivel Glider Rocking Chair for a sophisticated look. The rich black leather ties in with the earthy gray hue of the wall unit. Both of these pieces feature silver hardware that help tie them together. Place a shag rug that you both agree on in the center of this warm space.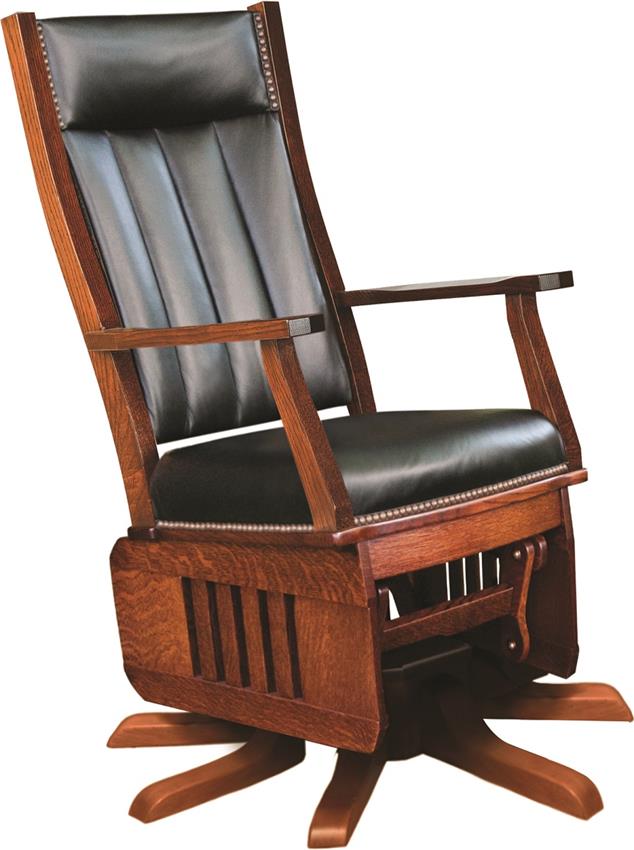 Make a Deal in the Dining Room
Your dining space is a place where all can come together to create memories. Merging design styles can be just as simple in this important room of the home. If you've envisioned an elegant dining room and your partner has something a little more rustic in mind, country glam style is just right for both of you!
Country glam offers approachable elegance that you and your partner will love. By combining the plush design of our Amish Sheldon Parsons Dining Chair with the uniqueness of the Amish Mission Reclaimed Barn Wood Table, you will effortlessly merge rustic with refined.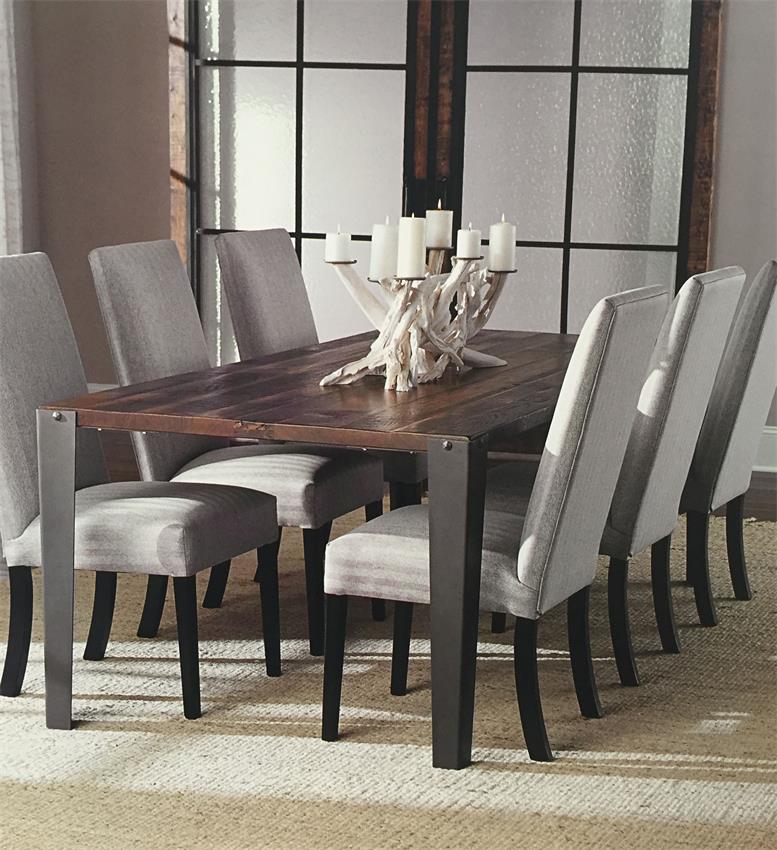 Create unity in your home by transforming design differences into win-win results. Not only will you get to know your significant other better, but you will also create a balanced space where creating memories comes naturally. How have you merged your design style with your partner's?