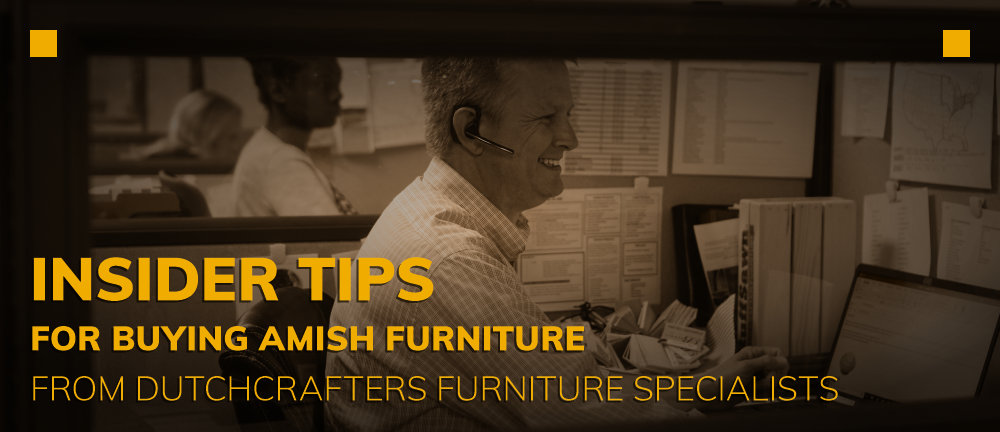 Insider Tips for Buying Amish Furniture from DutchCrafters Furniture Specialists
DutchCrafters has a team of Amish Furniture Specialists. They are the talent at the phones and behind the emails that take Amish furniture from the photo you see online into your home with the custom options that make it unique. They're our connection to you, our customers, and your connection to a wealth of information about custom furniture as well as the woodworker who is building it.
When you're buying Amish made furniture:
You can customize it.
It will take time to be built.
The custom process is smoother with a Furniture Specialist to assist.
Let's take a look at a few examples of what can be done for customizing with the help of a Furniture Specialist.
Here we have a custom guitar cabinet made from a gun cabinet and a custom armoire with special doors built into the back.
JOHN M. FROM IL ON 2/27/2019
I was able to build my custom guitar cabinet at a fraction of what other places would have charged. I am thrilled at how you were able to take my vision and bring it to life. Thank you!
*Note: This cabinet was fully customized to the customer's specifications. Shown in Brown Maple Wood with OCS-106 Acres Stain and our Standard Varnish.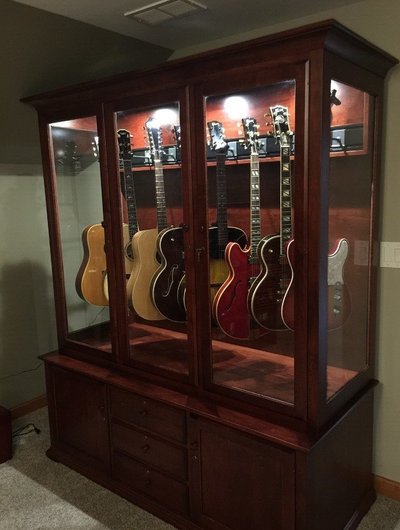 Tedia G from WI on 1/30/16
I just wanted to take a minute to say thank you for the gorgeous furniture you made for me. My son was so surprised by the secret access to the wardrobe, and we think it will make an amazing heirloom. Thank you for helping us make our vision for that piece come to life. We have been able to send him to Narnia!
*Note: This wardrobe was customized to include doors that open outward in the back of the unit. This allows access to the open area under Tedia's staircase that serves as a small playroom for her child. This was a special request to resemble the wardrobe from the book, The Lion, the Witch and the Wardrobe.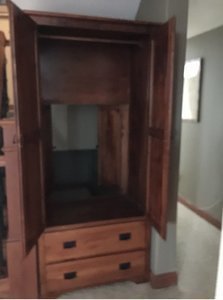 We spoke with members of our team and collected tips and advice to share that can make your custom furniture experience better, easier and more enjoyable.
Why work with a Furniture Specialist?
KAILI: We can assist customers with making sure items match, customizations, choosing wood types, wood stains, and custom fabrics. We can also ease their minds since it's not easy to make a purchase of something they've never seen or touched.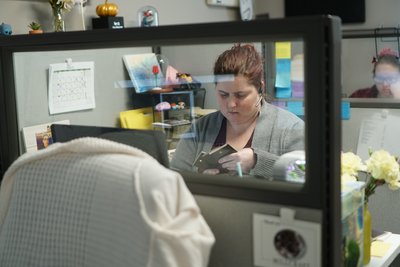 SHANNON: Furniture Specialists know their products and they know which woodshops are the best to contact to customize something. They walk you through the process and make sure every detail is accounted for.
KARI JO: They're a wealth of knowledge about Amish woodworkers, our numerous furniture collections and furniture styles. They can help guide customers through the purchasing process. They are experts when it comes to customizations and designing unique pieces to fit the customer's vision.
Tell us a little about customizing furniture.
KAILI: We customize all day long. We contact the woodshop that's making the furniture with questions about custom options, like altering dimensions. Generally, it does take a few days to hear back from the woodshop, but as soon as we do, we let the customer know if we can accommodate their request.
SHANNON: Customers often ask if furniture can be designed "from scratch." Our custom products are built based on products we already offer. Since we work with 150 woodshops, knowing which product comes closest to what the customer wants helps point us in the right direction in terms of which woodshop to start with.
KAILI: It's very important for customers to know they can ask about any kind of customization, large or small. We are happy to look into their custom requests. For the most part, we can customize just about anything.
There are very few products on our website that we cannot customize.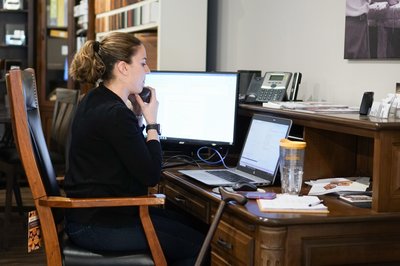 What types of customizations or orders are best handled with a Furniture Specialist versus the customer picking the options online?
KAILI: All custom orders require a lot of attention to detail. I recommend that you always reach out to a Furniture Specialist to discuss customizations prior to placing your order. We are the go-to if the options a customer is looking for aren't listed online. We can make sure the furniture comes out just as they envision it, a lot of times, even better. We get down to the nitty-gritty, the fine details. They're very important to ensure the perfect fit and look the customer is seeking.
SHANNON: While some customizations are simple, many do require extensive discussion with the woodshop. This means a good deal of back and forth. It's easier to work with a specialist and figure out the customization prior to paying for the order, rather than submitting an order, paying for it, and incurring added charges later if the customization ends up costing more.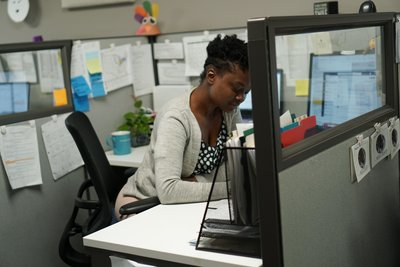 KARI JO: We recommend customers contact a Furniture Specialist for any customizations. Special custom features and requests won't appear in the online options. We welcome the requests and a Furniture Specialist will be able to inform the customer if their custom request is possible.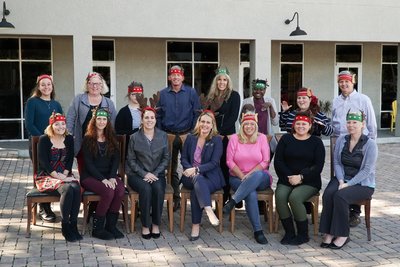 What information do you often have to get from the woodshop?
KAILI: Basically, anything not listed on the website. If what the customer wants is not on the website, we reach out to the woodshop. If we are customizing, we almost always have to contact them. Customer questions we get include pricing of custom features, wanting a wood type that's not listed, or detailed custom dimensions.
KARI JO: We often contact the wood shops for custom quotes, estimated completion dates, and order statuses.
Please share any tips, advice or information that helps lead to an exceptional furniture shopping experience.
KAILI: Please reach out to us by email or phone. We are friendly and super helpful. We're here to help make sure your order is perfect. We know how to make sure items will work together. We can send the right stain samples to work with your existing furniture and we're really good at guessing what your current furniture might be made of! (It's actually our favorite game—name that wood and stain!) We know how to make sure the furniture will fit in your home. Above all, we are awesome at customizing and making a one of a kind product for you.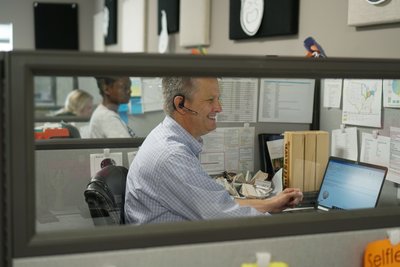 SHANNON: For a great furniture shopping experience, I recommend going into the process ready to spend some time perfecting the order. It takes time to review stain and upholstery samples, but it's essential to making sure everything turns out exactly how you want it. When you invest in custom furniture, you are buying something that is intended to last a lifetime and function exactly how you want it to. Getting the furniture built takes time, but my customers always tell me it was worth waiting for.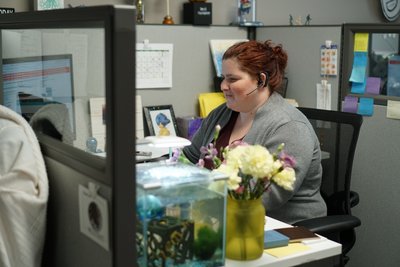 KARI JO: Writing down the product ID numbers for the furniture you're interested in saves time when you call in. If you're interested in a custom product, we recommend finding the product on our site that is close to what you want so we can customize that product for you. And if you can't find one that's close, please contact us to help you with it. Also, patience is paramount. We are working with Amish woodworkers who do not use cell phones and rarely use email, so communication with the woodshops takes time.
If you have a vision for a piece of furniture and need help making it a reality, we invite you to email or call us. Your dream furniture is possible; all you have to do is ask. Furniture Specialists are available by email at Questions@DutchCrafters.com or at 941-867-2233.