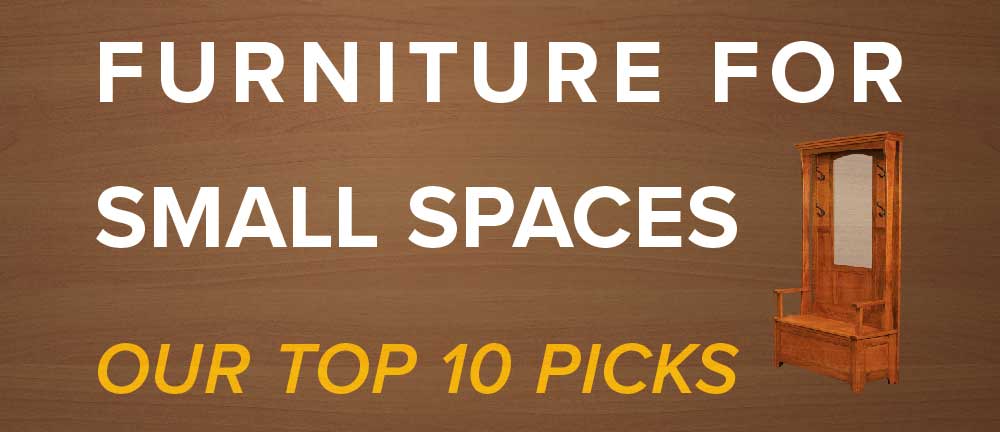 Furniture for Small Spaces: Our Top 10 Picks
Living in a small space doesn't mean you have to sacrifice style. Whether you have a small home, apartment, or houseboat, we've compiled a list of our top 10 furniture pieces for small spaces.
Small Space Suggestions
Small areas will benefit from the following:
Multi-functional furniture.
Furniture that matches the scale of the room.
Utilizing wall space.
Opening up the space with mirrors.
Our Top 10 Picks
The Amish Hampton Hall Seat Bench
Here's multi-functional furniture that packs a punch. The Hampton provides bench seating with storage, hooks for organizing outerwear and bags, and a mirror that will give the illusion of a larger space.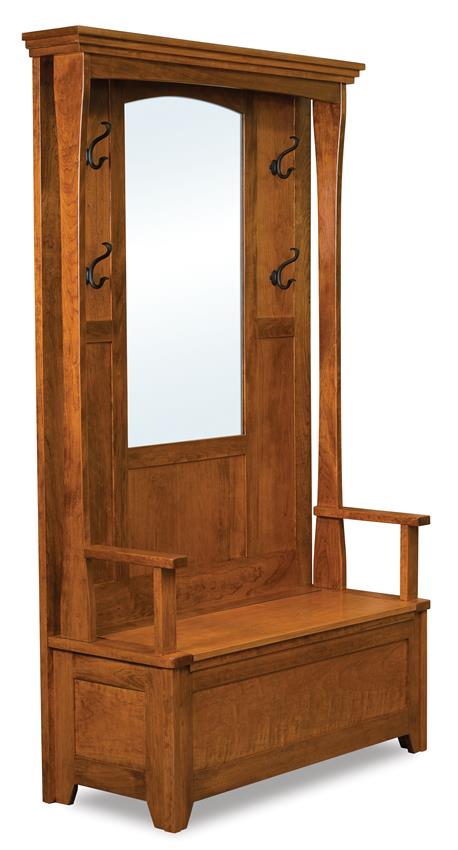 The Amish Lucern Cabinet Lift Top Coffee Table
The adjustable height allows the Lucern to act as both a coffee and dining table. Two cabinets and two drawers provide additional storage. For apartments or motor homes with no dining room, the Lucern is the perfect answer.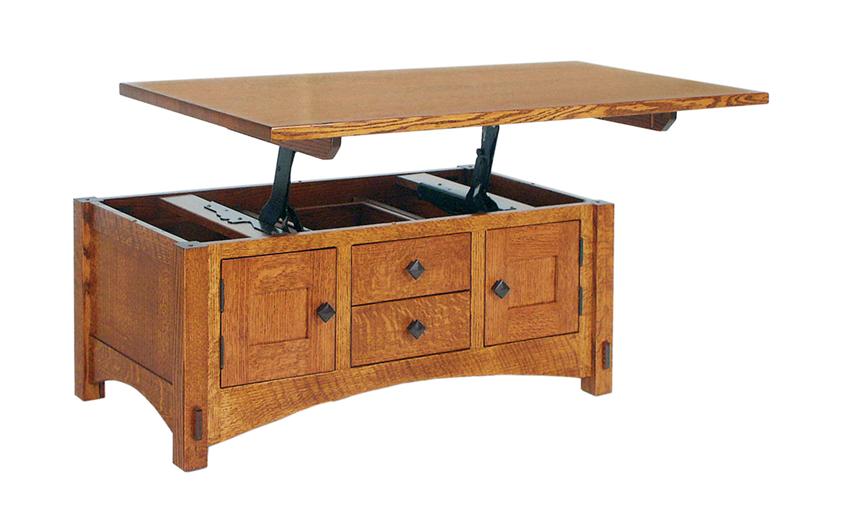 The Amish Kids' Double Loft Bed
There's no end to the list of tasks this loft bed can handle. Two twin-sized beds, multiple drawers for storage, and a built-in desk make the most of this solid wood sensation.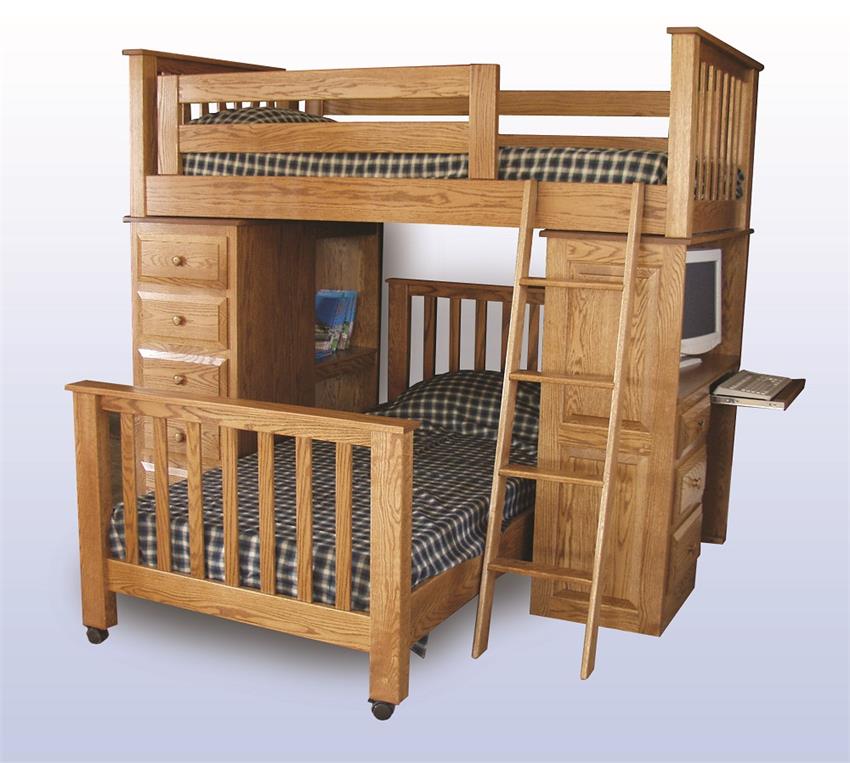 The Amish Hardwood Hall Mirror
Practical and functional in any room, the Amish Hardwood Hall Mirror will make a small space appear larger. A hanging mirror makes a smaller room feel bigger and brighter.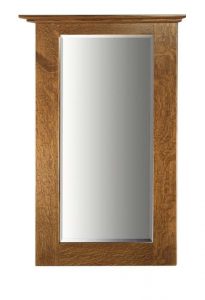 The Amish Credenza with Bookcase
Shelves with plenty of room for books and photo albums, as well as various size drawers for other items create a winning combination on the Amish Credenza with Bookcase.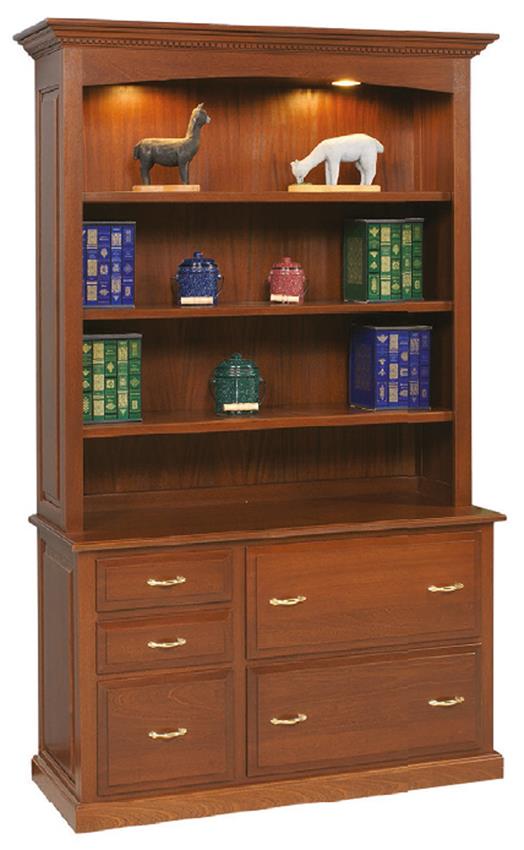 The Amish Omni Nesting Table Set
The Omni comes with three tables that can be stacked together, or used separately. Use one as an end table in the living room when you need it, create a mini coffee table for visitors, or add an extra nightstand to a bedroom.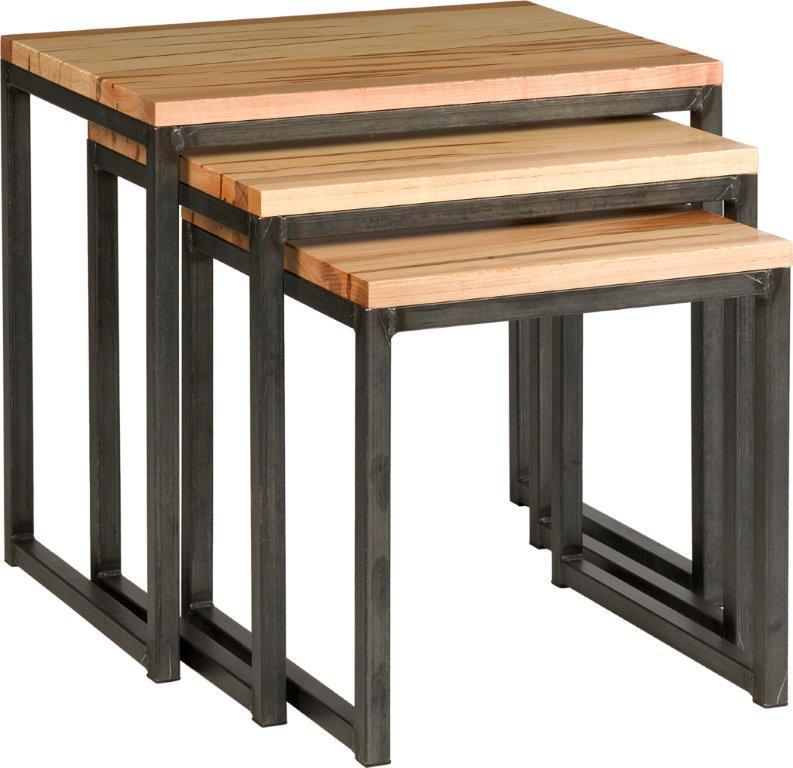 The Vertical Murphy Wall Bed and Desk
This murphy bed doubles as a bed or desk. Making use of vertical space is ideal for smaller rooms.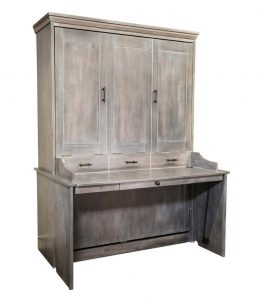 The Amish Arts and Crafts Secretary Desk with Glass Doors
One beautiful aspect of this secretary desk is that it doesn't have to sit in an office. Making excellent use of vertical space, it features a desk with cabinets for storage above and below, and can turn a small space like a hallway or foyer into a home office.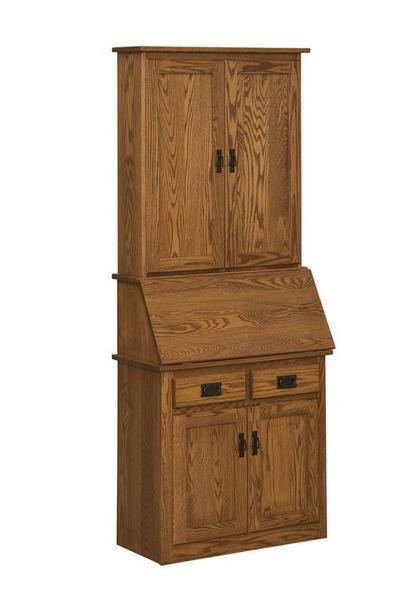 The Amish Vintage Single Pedestal Table
The round shape and single pedestal base of the Amish Cumberland Mission Single Pedestal Table allows it to be easily tucked into small spaces.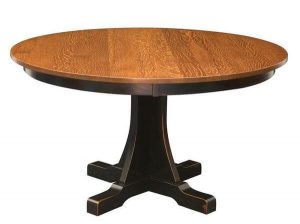 The Amish Mission Bed with Bookcase Headboard
A solid wood platform bed with drawers built in can replace the need for a dresser or night table. Add a headboard with a built-in bookcase and save even more room!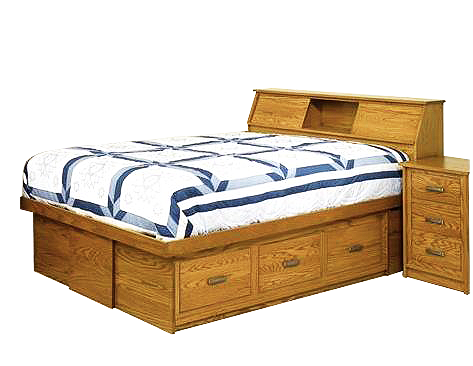 The American Mission Small Storage Bench
Dining benches can fit more people and save you space as they tuck neatly under the table. This mission bench also provides built in storage under the bench top.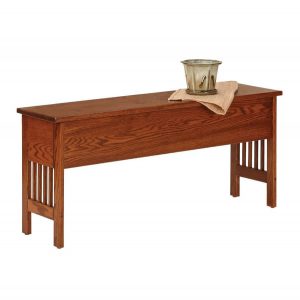 Equip a small area or home with stylish, multi-functional Amish furniture to make the most out of the space.