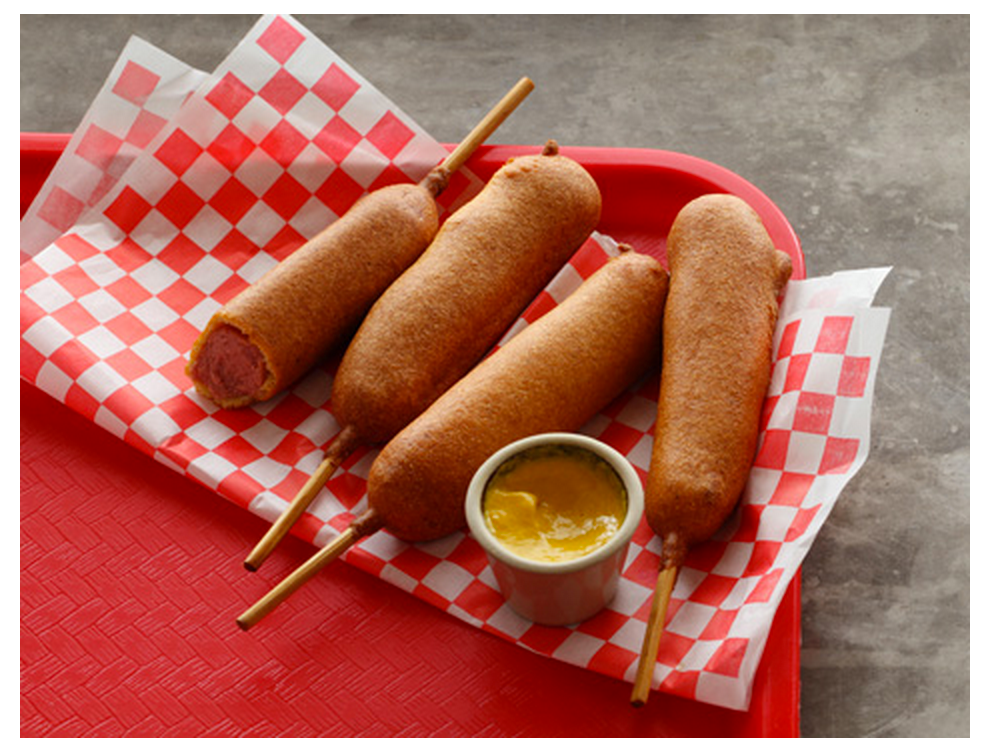 Labor Day Menu: Down-Home Cooking
Consider this feast a Labor Day labor of love. First Up: Corn Dogs!
Down-Home Corndogs
Author:
Prep time:
Cook time:
Total time:
Does it gat any more all-American? Try these for your Labor Day feast!
Ingredients
3/4 cup all-purpose flour
3/4 cup cornmeal
2 tbsp granulated sugar
1 tsp salt
1/2 tsp baking powder
1/8 tsp baking soda
1/8 tsp black pepper
3/4 cup whole milk
1 egg
4 jumbo hot dogs
1 quart vegetable oil for frying
4 wooden skewers
ketchup and yellow mustard, for serving
Instructions
Preheat oil in a large, heavy pot over medium-high heat. BE CAREFUL!
Mix flour, cornmeal, sugar, baking powder, baking soda, salt and pepper in a bowl. Stir in milk and egg and whisk gently until fully combined.
Once the oil reaches 360ºF, thread hot dogs onto skewers. Dip each in batter, rolling until fully coated, and quickly drop entire stick into oil. Fry two at a time for 4 to 5 minutes. Drain on paper towels. Repeat for remaining corn dogs. Serve warm, with ketchup and mustard.