Making More Time Together: Furniture for Family
Time passes quicker than you think. Turn around and the toddlers you were chasing after have grown into teenagers with active social lives that keep them away from home.  All those family activities you've enjoyed together over the years now must be scheduled in advance.
Resolving to spend quality time together in the New Year takes some recruitment on your part and the right furniture. Read on for solid wood furniture selections that make it easy to gather as a family for an evening of fun.
Dining Together
Dining room memories are ones that stay with you forever. The soup and salad nights, the funny things dad says at dinner, and everyone's special seat at the table become cherished recollections. The Amish Columbus Dining Room Set creates a dining room filled with the warmth and comfort you're looking for at every meal.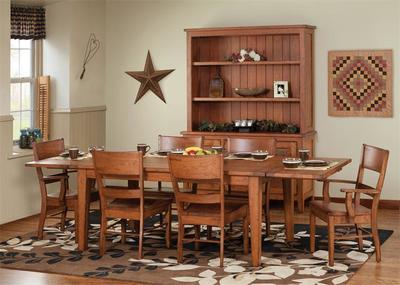 Get in the Game
Get them laughing, give congratulatory handshakes, and lift the chin of whoever loses after an evening of good old-fashioned board games. Get together around the Ruff Sawn Rustic Pub Table for cards, games, Easter egg coloring, holiday crafts, and family discussions.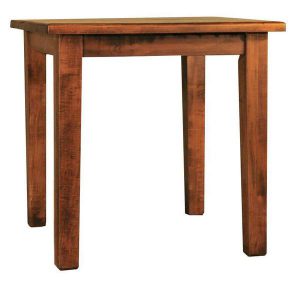 Nestle into a Nook
The list of activities to enjoy in a breakfast nook is endless. Talking over coffee, lively board games, handmade crafts, and making cookies from scratch all make the cut. Get together for fun times nestled around the Amish Newport Breakfast Nook Dining Set and enjoy all the stylish storage it provides.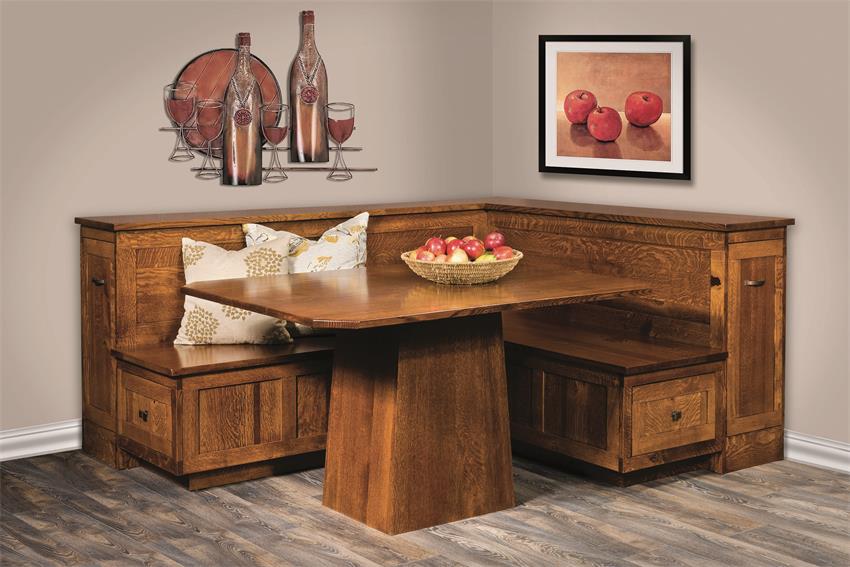 Surround an Entertainment Center
For a movie that makes everyone laugh, video game showdowns, dance offs, TV show marathons and more, the Modesto Living Room Set includes the Modesto Entertainment Center. This mission style center is the ultimate in storage for TV and media collections. The Modesto is available in five custom made sizes.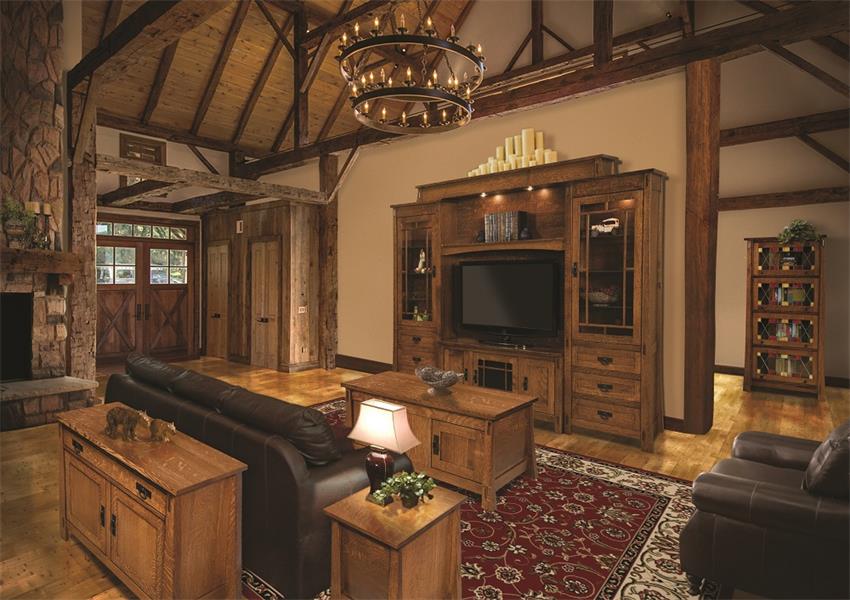 Get the Gang Around a Game Table
Team up and play foosball at the Amish Handcrafted Signature Mission Foosball Table.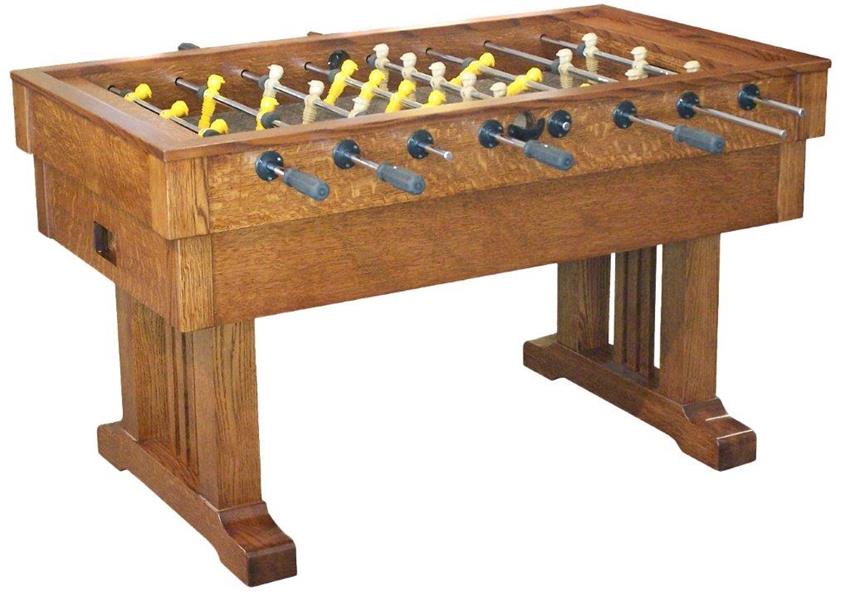 All People to the Porch
There's nothing like a relaxing time to chat. Light some candles on your porch, grab some coffee or tea, and snuggle up close to listen to everyone's stories of the past week on the spacious Amish Cedar Wood Traditional English Swing Bed. This swing bed is made of red cedar that naturally resists water damage and decay.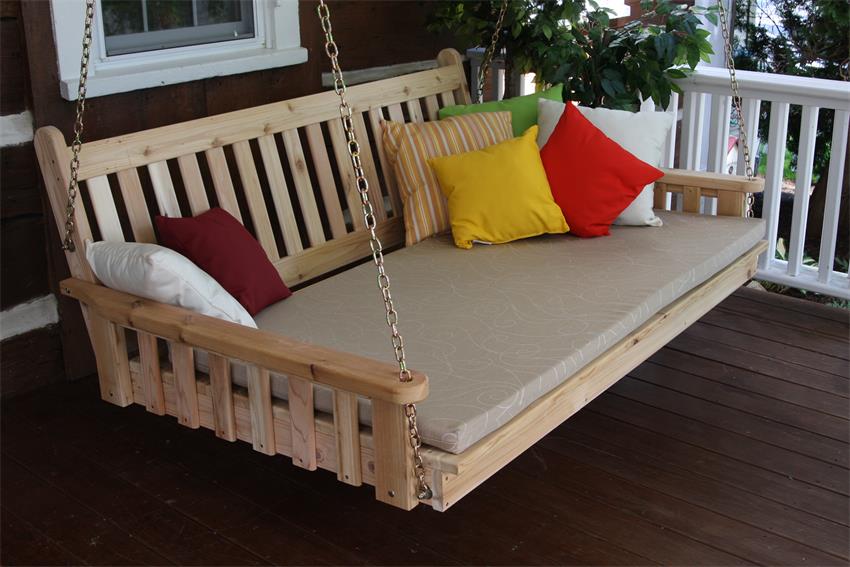 Everybody Outdoors
It's always the right time for toasted marshmallows. Gather around your fire pit in the Amish handcrafted Pine Roll Back Outdoor Set. This pine wood set will soothingly glide your family into deep conversation and memory making.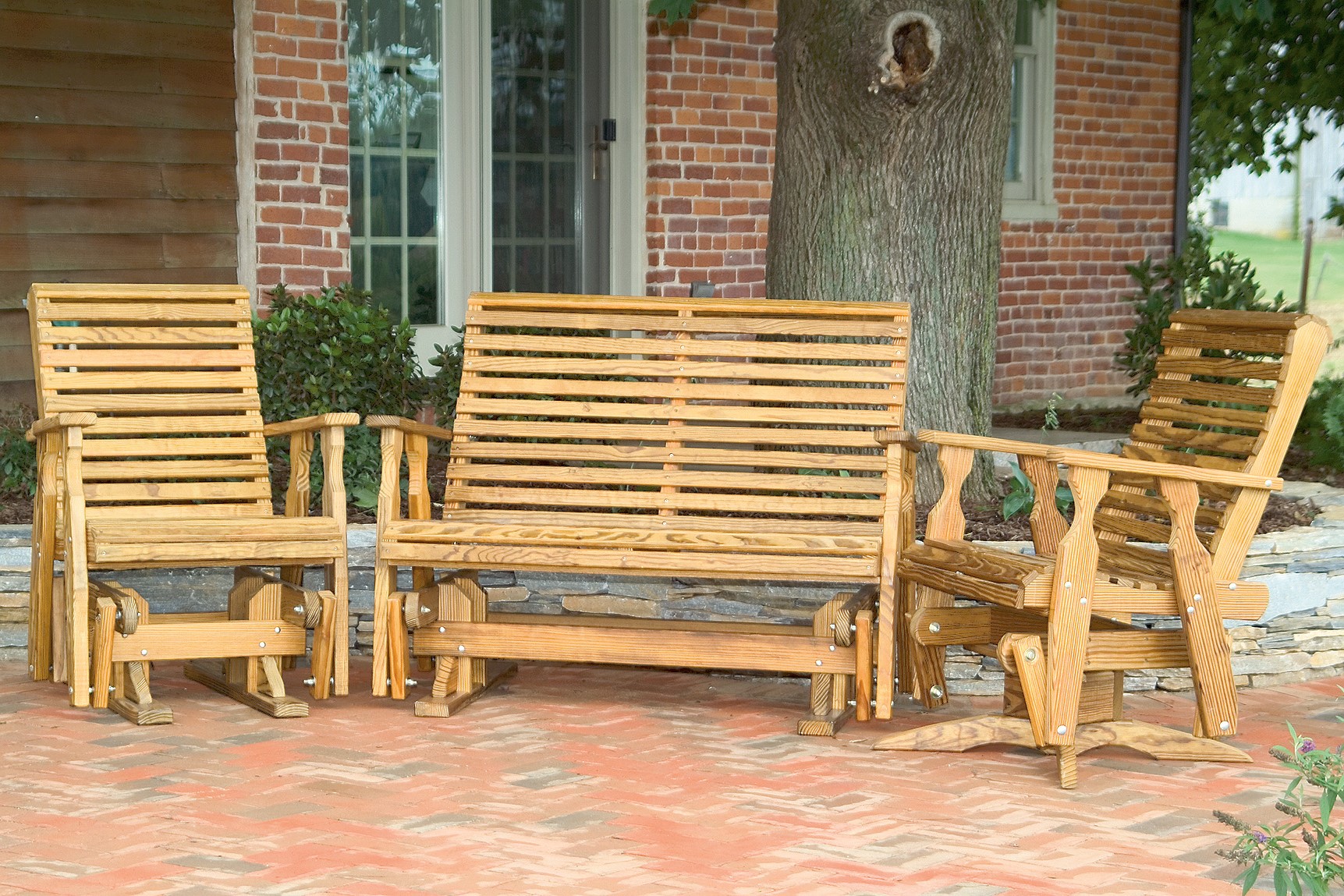 With time passing by faster than we realize, getting together with family becomes even more important. Supply your home with Amish furniture that is made for family.