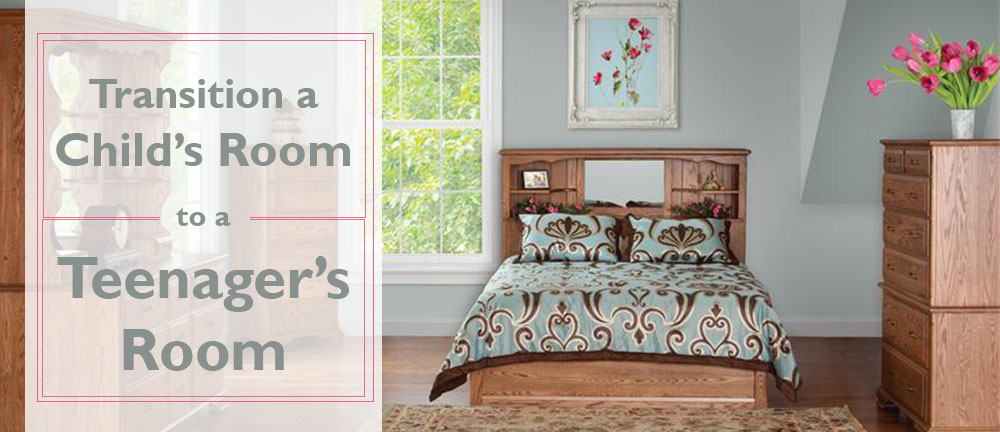 Transition a Child's Room to a Teenager's Room
It seems like just yesterday your little one was running around with dolls or action figures, perfectly content with their pint-sized bed covered in stuffed animals. But, in the blink of an eye, your precocious child became a tenacious teenager. Help your teenager transition into the next phase of their life with an updated bedroom that suits their needs and tastes.
Upgrade Their Slumber
Whether they are entering middle or high school, you've probably noticed your teen's workload increase. And, they've probably increased in size too, making that tiny toddler bed uncomfortable. With their newly added height and homework, your teen needs a relaxing space to be able to catch some z's after a long day at school. Why not double up and make their bed as functional as it can be? We love a cozy bed combined with storage options to make for a practical yet youthful space.
Our Amish Deluxe Bunk Bed with Storage is a handsome way to transform your teen's room. Bunk beds with steps keep it not only safe, but also young and fun. The bookcase, drawers, and locker-style wardrobe will help your teen stay tidy.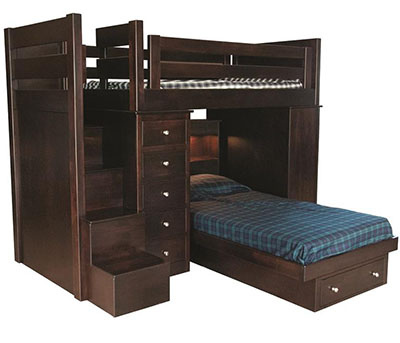 Keep Them Organized
Since your teenager has to juggle textbooks and assignments, they may want a dedicated homework space. A roomy desk where they can spread out their books, notes, and laptop will fit the bill.
The Amish Student Desk with Hutch Top is spacious and stylish. Its large cabinet with adjustable shelf is perfect for hiding books and papers, which will help keep your teen's workspace tidy. A laptop pullout provides even more space-saving benefits. Add a calendar, bulletin board, or paint a square with chalkboard paint above their desk for easy access to reminders.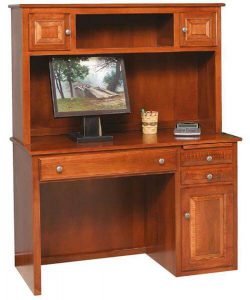 Complete their desk by adding a chair that will allow them to focus comfortably for hours. They can really relax while they work in our Amish Frontier Gas Lift Desk Chair.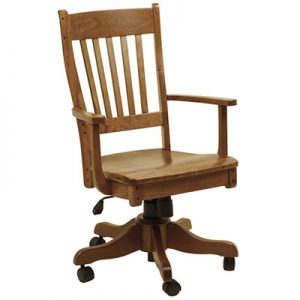 Bookshelves also make a great addition, and can hold more than just books. Accenting the shelves with your teen's favorite novels, trinkets, and framed photos will allow them to exert their style in an organized way.
The simple lines of Amish Elegance Economy Bookcase will always be in style and won't detract from the shelve's contents.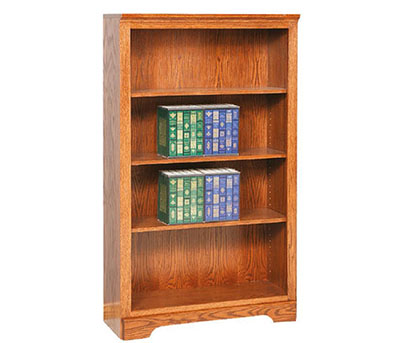 Another way to help your teen transition their room while staying organized is a nightstand. This adult addition will give them a spot for a reading lamp as well as an alarm clock for those early mornings.
The two-toned look of the Amish Cornwell 3-Drawer Nightstand provides interest, while the ample interior is a great storage option for books, games, and other treasured items. Their favorite photos will also look great atop its smooth surface.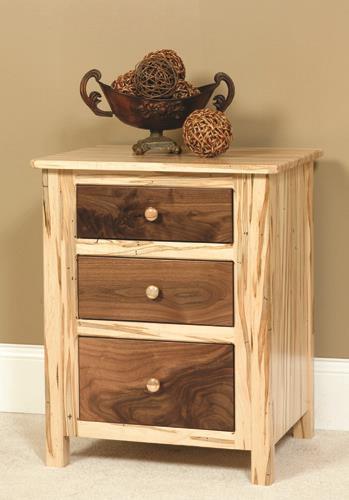 Get Growing
Because teenagers are constantly growing, their closet probably is too. Drawers and shelves are a must for keeping your teen's clothing, shoes, and accessories in order. The addition of a wardrobe to your teen's room will help bring it up to speed.
Have a Little Fun with It
After they've completed their homework, it's time for your young adult to enjoy their room with some much-needed relaxation. If space is available, add a cozy spot where they can unwind with a book, text friends, or just plain daydream. Armchairs, bean bags, and gliders are all great options for your teen to take a breather.
The Amish Richmond Upholstered Glider with Optional Ottoman is a superb choice that your teen will certainly be able to make use of for years to come. Its excellent back support will have them feeling rejuvenated and ready for the busy days ahead. Add a rug under the chair for an added pop of color or pattern, or a small pillow and blanket to the chair for extra comfort.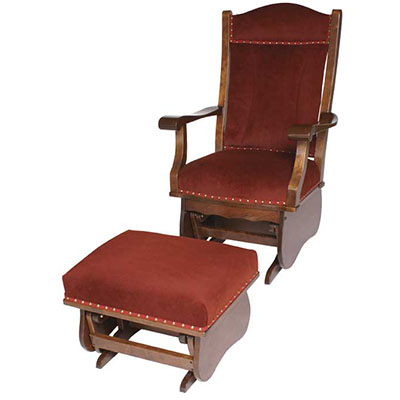 The Best Part
Transitioning your teen's childhood bedroom is a perfect way to bond with the young adult in your life. You'll be able to explore their developing style and get to know them on a whole new level. Choosing timeless Amish furniture will help make the transition that much smoother.