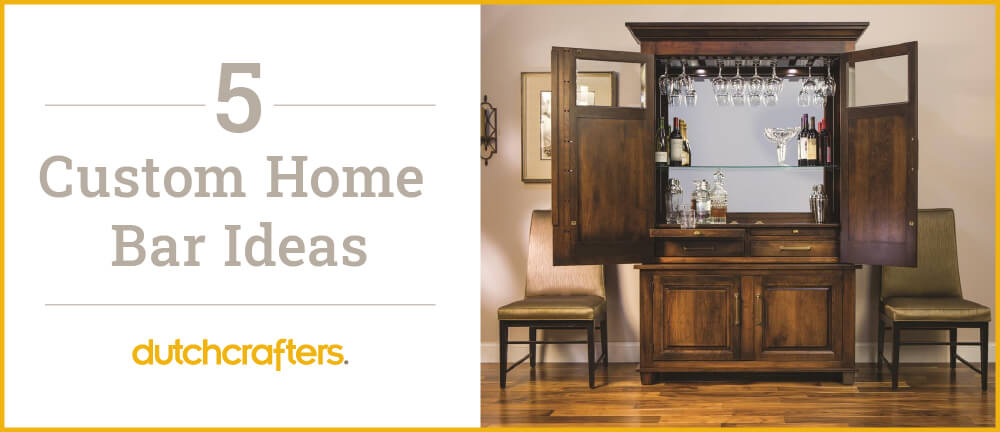 Staying indoors during the pandemic prompted many of us to create additional comfort within the home, along with new work spaces and amped up outdoor spaces we could go to for relaxation. A five o'clock break time from zoom meetings, computer work and studies made an evening drink a nice idea. Home bars were inserted into these spaces, both inside and outside, confirming the fact that you don't need a huge space to host a home bar.
We're taking a look at five custom home bar ideas to toast to.
Open shelves for storage and display.
Home bars with open shelving let you store and display your collection of new and vintage bottles along with room for glasses. Open shelves make for easy retrieval and organization.
Mirrors make a home bar space look bigger.
Adding a mirror behind your bar can make the space appear bigger. This is handy, especially if you're fitting a home bar into a smaller space. Mirrors also add a chic vibe, helping you to recreate the ambiance of your favorite local bar.
Bar carts are a versatile choice.
Bar carts are a hugely popular home bar idea. The freedom to move the bar around the house and set it up just where you want holds a lot of appeal. Bar carts don't take up much space, and they offer shelving to store bottles and glasses and supply space to mix drinks. The bar cart is the easiest way to add a new home bar.
Illuminate your home bar with the right lighting.
You can illuminate your bar space with stylish lighting and create just the mood you're going for. Whether you want a dim light for a relaxing mood or a strong one to create a party mode, choosing the right style and size for lighting fixtures enhances your cocktail hour with family or friends.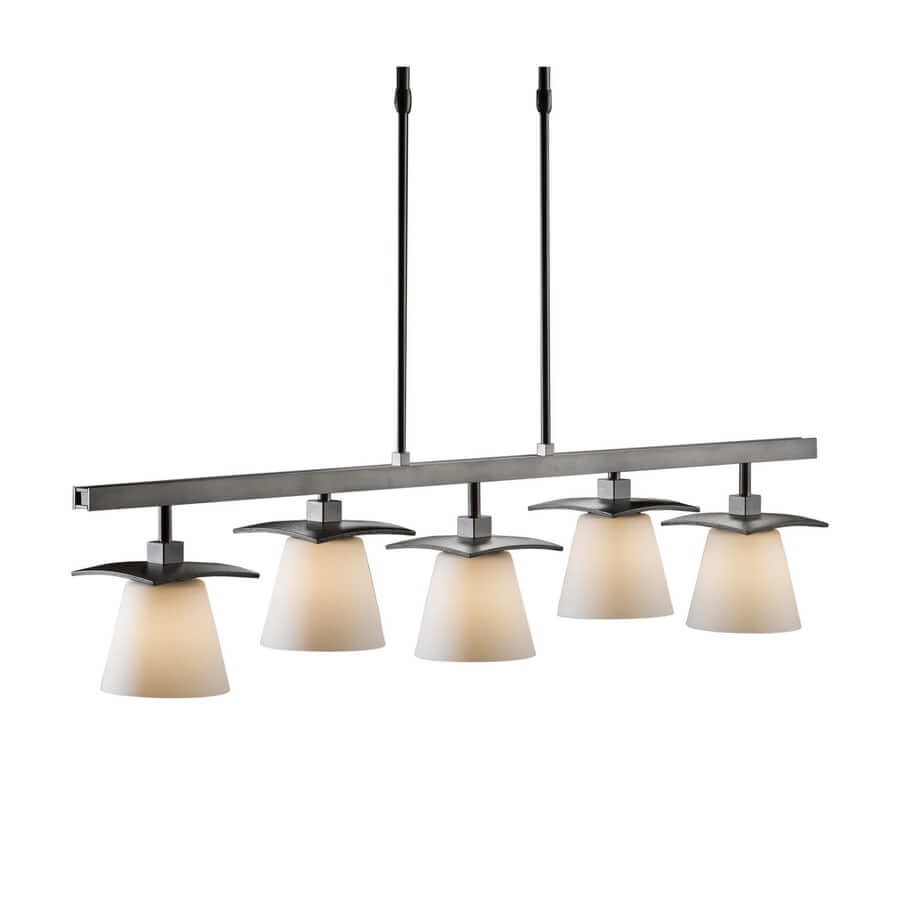 Consider the effects of color choice.
Replicate elements of your favorite bar at home by adding color. Dark colors combined with a mirrored backsplash create a sophisticated look, while black and navy make for chic bar colors.
Consider different countertop materials.
The counter material you choose can make your home bar a standout. Things like solid wood and marble instantly add a luxurious look.
Poly is a hit for outdoor bars.
The outdoor bar gets you out in the fresh air to enjoy happy hour. They come equipped with everything you need to create your favorite mocktail or enjoy your favorite brew.
Outdoor bars made with environmentally friendly poly lumber can withstand extreme heat and cold. The color doesn't fade, and poly bars are easy to maintain.
For dining area, man cave, outdoor patio or family room, home bar ideas are full of versatility, style and function. You don't have to follow a set of "home bar rules." Assess your space and select a style you like. Home bar designs offer versatility to allow set up in a variety of areas throughout the home, and the best part is there's no time limit. You can open or close your home bar whenever you want to.