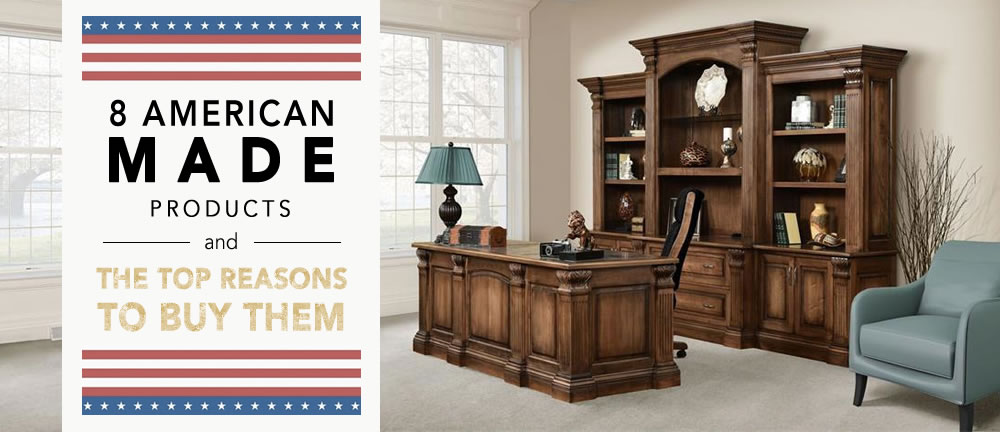 8 American Made Products and the Top Reasons to Buy Them
American made. Just the sound of those words can connect us to a feeling of pride. With so many businesses outsourcing to cut costs, our hats are off to the ones that keep the wheels turning here in the USA.
Here are 8 American made products. Which ones do you use? Did you know you were supporting a brand that's made in America?
CRAYOLA Crayons
Colorful and reliable Crayola crayons.
I remember having a Crayola caddy growing up. I kept it on my desk. You could spin it to select the color crayon you wanted. Crayola crayons came on the scene back in 1903. The first pack featured 8 basic colors that included red, orange, yellow, blue, green, violet, brown and black. Crayola crayons are manufactured in Pennsylvania.
Here's a Crayola commercial from the 80s that features the Crayola Caddy. Do any of you remember it?
Pyrex Glassware
This popular glassware has been made in America since the 1940s and is manufactured in Pennsylvania and New York. It is made of thermally resistant non-expansion glass that can withstand temperature changes. It doesn't discolor or react with any ingredients to change the taste of the food and does not retain food smells after being washed. The icing on the Pyrex cake? Pyrex dishes are see through to let chefs and bakers see how their creations were doing.
Tervis Tumblers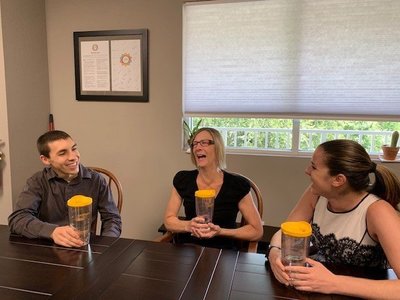 In Detroit, Michigan in 1946, engineers Frank Cotter and G. Howlett Davis created a permanently sealed, double wall tumbler to keep drinks hot or cold for longer. The combination of the last three letters of each of their names resulted in the company name Tervis. Tervis containers are all made in the USA with their headquarters in Florida.
DutchCrafters Amish Furniture
DutchCrafters CEO Jim Miller grew up around the Amish. When his wife, Linse Miller (now DutchCrafters Vice President), suggested selling Amish made furniture online, he didn't think it would work. Jim and Linse worked hard at creating a connection with Amish communities. They now work with over 150 Amish wood shops located throughout Pennsylvania, Ohio, and Indiana that build high-end solid wood furniture that is offered at dutchcrafters.com.
DutchCrafters is the #1 Amish furniture site online, offering over 10,000 solid wood furniture options.
Headquarters are located in Sarasota, Florida along with the DutchCrafters brick and mortar store.
Airstream Trailers
Each Airstream trailer is handcrafted to be passed down for generations. Founder Willy Byam put the first model together in 1929 to appease his wife who didn't like sleeping on the ground when they went camping. Airstream trailers are built in Ohio.
Maglite Flashlights
Maglite flashlights have been in production since 1979. They are used by law enforcement, emergency responders and the military as well as homes across the globe. They are made in California.
Wilson Footballs
The Wilson Football Factory is located in Ada, Ohio. The factory was opened in the 1930s by the Ohio Kentucky Manufacturing Company, and they originally made footballs, baseball gloves, and boxing gloves. Wilson purchased the company in 1955 and turned the focus completely to footballs.
Dum Dum Lollipops
The name originated with a manager that decided "dum dum" was a name that would be easy for a child to say. Dum dums were originally made back in 1924 by the Akron Candy Company. The company was purchased by Spangler Candy in 1953, and the operation was moved to Bryan, Ohio. The seven original dum dum lollipop flavors were lemon, lime, orange, coconut-pineapple, cherry, grape, and butterscotch. Root beer was added as an eighth flavor. Today, 16 flavors plus the mystery flavor are produced.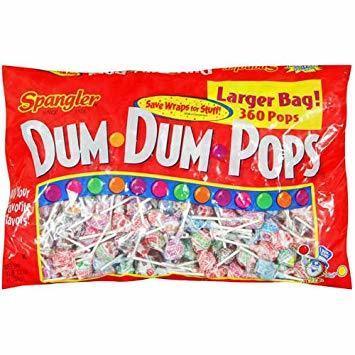 Why Buy American Made?
Reasons to Buy Products Made in America
To create jobs: Keeping the products produced here means more jobs can be filled. Millions of jobs here in America have been lost by searching for cheaper labor outside the country.
To keep our air cleaner: Transporting goods to America from overseas creates a larger carbon footprint, releasing more gases and burning more fuel on long trips.
To support the human rights of the workers involved: Rights of the workers are protected in the US, whereas there's the chance that some of the products being made overseas involve cramped work conditions and unfair treatment. Minimum wage in other countries can be extremely unfair and not provide enough to live on.
To provide better safety standards: Products made in the USA are subject to American consumer protection laws with safety standards in place.
To strengthen our economy: All the support services that are required for American businesses to thrive see action when the work is done here.
Here at DutchCrafters, we are proud to offer quality wood furniture that's American made. What American made products are you committed to?