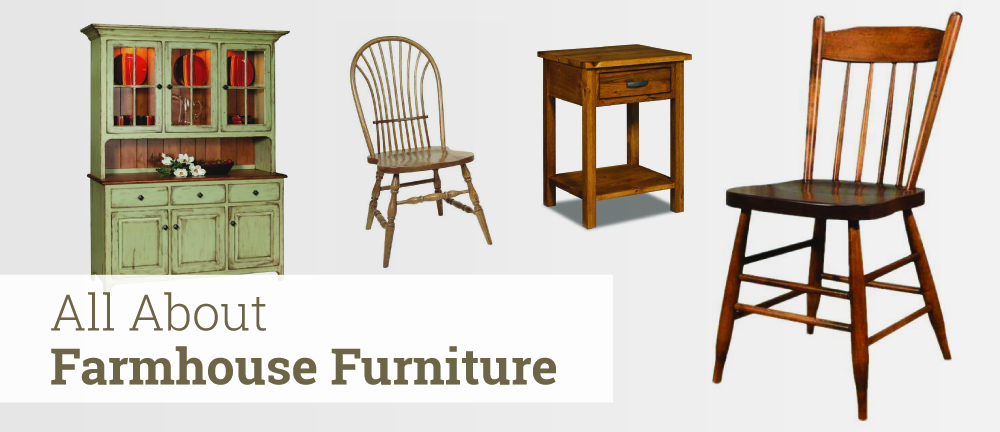 All About Farmhouse Furniture
Simple. Practical. Hardworking. These are three principles behind the design of farmhouse furniture.
The Inspiration Behind Farmhouse Furniture
Farmhouse design grew from the farmer's lifestyle. Just think of the farmer: Up at dawn (or earlier) working as the sun rises and sets, returning home after a full day's work to wash up, eat a meal to replenish, relax a little and retire for the evening.
Simply put, farmhouses are homes built on farmland that the people who work the land live in. They are built to accommodate the farming lifestyle. They often have large porches and wood floors. Original farmhouse designs included furniture that was durable, practical and offered comfort. Everything could be easily used and the flow was warm and welcoming.
At the farmhouse, the kitchen is the designated room for dinner with the family instead of gathering in the dining room. The kitchen is often large to accommodate everyone and often include a large farmhouse sink.
Farmhouse kitchens love free standing kitchen furniture like butcher blocks and kitchen islands.
Farmhouse Style Features
Farmhouse style is full of function. It's a feel-good mix of comfort, warmth and simplicity. Features often include:
A combination of simplicity and elegance
A connection to farm life that supports productivity and rest
Basic shapes that can be dressed up or down
Furnishings that reflect the story of the people who live there
I think the most popular part of farmhouse style is the feeling it evokes when it's all put together.
5 Things to Love About Farmhouse Furniture
It provides a connection to a simpler time. Farmhouse style likes mixing in antiques with its hardworking furniture. Aged, loved items add a sense of comfort. You can incorporate things like wicker, apple crates and mason jars. They have that rustic carefree charm that farmhouse loves.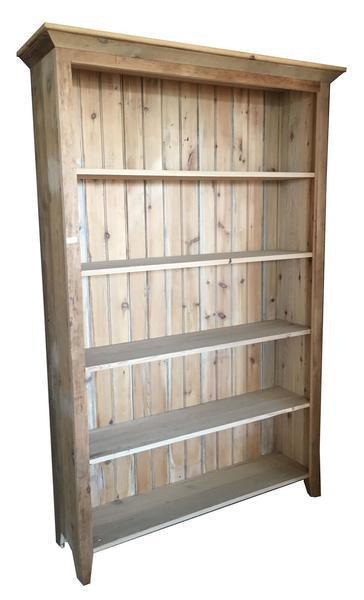 It loves to showcase wood. Of course, we love this aspect of farmhouse style since we are all about solid wood furniture! From the furnishings to the wall panels, farmhouse celebrates authentic wood. Reclaimed barnwood is a popular pick for farmhouse style kitchens and wainscoting paneling offers that rugged, hardworking feel.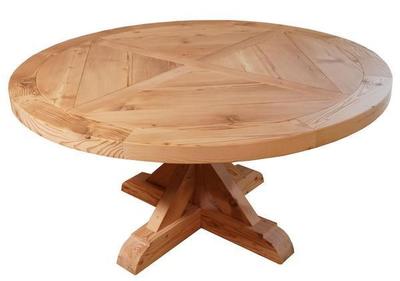 The neutral colors. Farmhouse style loves neutral colors. Why? They're more relaxing and soothing. Feel free to add colors you love, but keep them in small doses.
It blends well. You don't have to start over. Farmhouse furniture blends easily with traditional, cottage, country, modern and even industrial style furniture and decor.
It's casual and welcoming. Farmhouse style is full of charm and character. It's easygoing and a fun place to be. It just feels right and leaves you with the feeling that you might like to stay for a while.
Ways to get a Farmhouse Look
Whether you're planning an entire room in farmhouse style or you're looking to add it to what you already have, we have good news. Farmhouse furniture blends easily—it's pretty versatile.
Use neutral colors. Use beiges, creams, grays, and white. A neutral and light paint color on the walls helps to set a comforting tone.
Make use of wood. Shiplap on walls or furniture adds rustic appeal, as well as wood floors.
Add texture. Consider shiplap or make use of furniture that combines wood and metal. Texture adds a dimension that farmhouse style loves.
Add some open shelves. They are practical for large family meals.
Pick a durable, strong farmhouse table. Items should be practical and not too delicate. Original farmhouse tables were simple and were basically there just to eat at.
Add some barn doors. These days barn door furniture is becoming very popular. They can help bring the farmhouse feel in throughout the house.
Combine old and new. Blend in some of those thrift shop finds or the special antiques that have been in the family for years. Distressing your farmhouse furniture is another way to add age for that comfy lived-in look and feel.
Eliminate clutter. Farmhouse rooms are too practical to be cluttered!
What's the difference between farmhouse style and rustic or country style?
Farmhouse, rustic and country styles are similar in that they're natural, comfy and tip their hat to the old-fashioned.
They differ in that rustic takes the natural look to the next level, favoring the rough, rugged, most natural state. For rustic furniture, this means exposed joints and tendons and natural wood grain.
Farmhouse furniture, on the other hand, has a traditional feel with a newer look. There's more of an option to add stain colors instead of leaving the wood in a natural look.
Country style differs in that it can be more traditional and sometimes bring in more clutter, with lots of collections on display. Farmhouse style leans a bit toward minimalism in that it won't employ as many accessories in favor of a clean and simple look.
Friends of Farmhouse Style: Pine Furniture and Reclaimed Wood
Pine wood is an excellent wood type for distressing. The dents, nicks and scratches add to an authentic look that farmhouse loves.
Reclaimed wood is a great look for farmhouse with its unique character rich with history. It has decades of weathering and wear. It's broken in and welcoming.
Farmhouse style exudes warmth, and its practical and hardworking nature embraces family life. Farmhouse furniture creates a cozy, secure home space with furniture and decor that looks like it has been lived in and loved for a long time.