Distressed Furniture: How Old Do You Want It to Look?
Furniture that's weathered and worn can feel like it has a story to tell. Something aged like a dining table with nicks and worn edges that's been loved and used feels familiar and welcoming. Coffee tables that show signs of enduring the kids' coloring and nicks from Jenga spills indicate that they have been part of the family story for years. Furniture with some age to it develops its own character.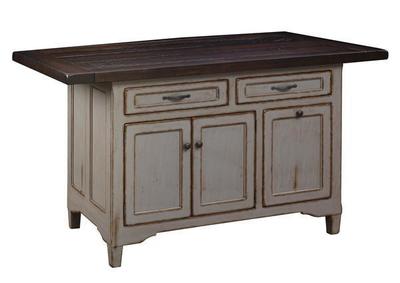 Why Choose Distressing?
Distressed furniture lets you enjoy that aged, worn appearance without having to wait decades for the furniture to age on its own. Craftsmen apply specific distressing techniques when building the furniture to distress it or "age it" for you and the results are stunning.
Distressed furniture works well for the popular Shabby Chic style, for French country themes that combine old and new, for rustic style rooms that embrace the old and worn, and for those that just like distressed furniture.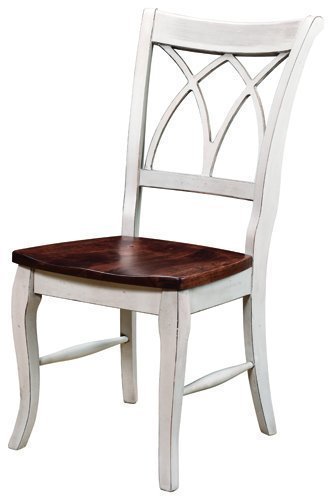 But how old do you want it to look? Application of heavy distressing might be too much. A light distressing level might disappoint. Let's take a look at distressed furniture levels for an understanding of what different levels involve.
Know Your Distressing Levels
As representatives of custom furniture offered in many different distressed finishes, we break distressed furniture down into two categories: Light Distressing and Heavy Distressing. Why no medium? Because a "medium" level of distressing can be interpreted differently, and we don't want to cause any confusion. It's easy for medium to look too light for those who lean toward heavy distressing and too heavy for those who lean toward light distressing.
Distressing involves manually creating signs of wear and age. It involves using a combination of sanding, marking techniques, stains, paints and glazes for a one of a kind look. Woodworkers sand the furniture and use tools like hand planers, ice picks, heavy chains and drill bits to create marks on the wood.
Light Distressing will have minimal nicks, indentations and pin holes throughout the wood.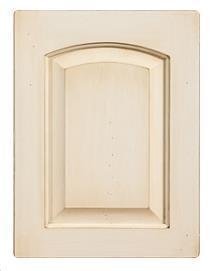 Heavy Distressing will include several nicks, indentations, pin holes and simulated cracks throughout the wood itself.
These levels refer to what you will generally find in a lightly distressed or heavily distressed piece.
But wait. What about adding simulated cracks and glazes? What about sanding and wear points, eased edges and hand rubbing? At DutchCrafters, we work with over 150 Amish woodshops located throughout Pennsylvania, Ohio and Indiana and distressing techniques vary by woodshop. Some include rub through and glazing as standard for their heavy distressing while others do not.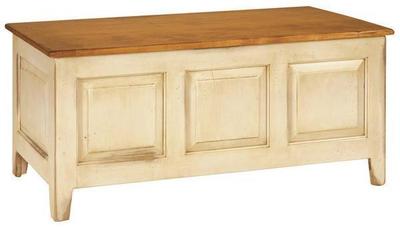 There are also additional distressing techniques like sandblasting, burnishing and wire brushing. When ordering custom made distressed furniture, they can be selected for the pieces they're offered on, or you can ask a representative about them.
Distressing furniture is really an art in itself and the woodworker is the artist. The best advice we can give about custom distressed furniture is to order samples and to have a conversation about what you envision for your distressed furniture.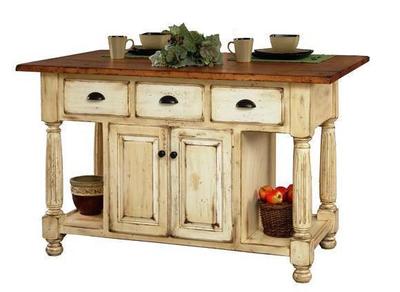 Amish furniture from the Leola Collection is made in Pennsylvania, and the talented Amish craftsmen specialize in distressed finishes.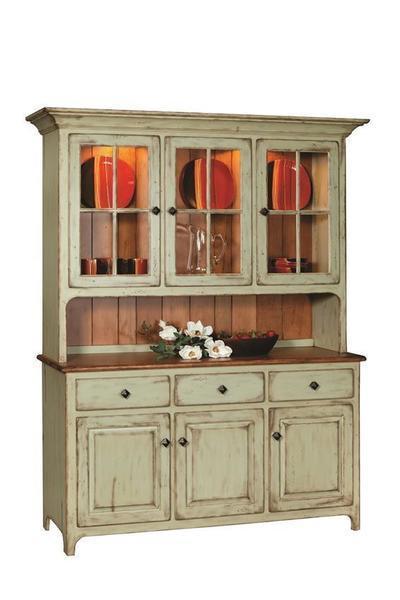 What's standard for one woodshop is not standard for another. Feel free to chat by email or phone to learn about the distressing available for the furniture piece you've got your eye on. This chat with an experienced furniture specialist will help in determining what level of distressing you're looking for and what you can expect for the piece you are interested in.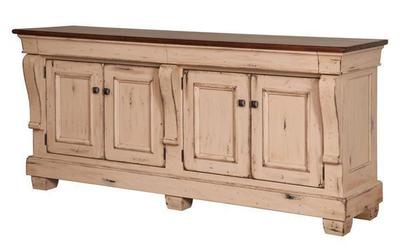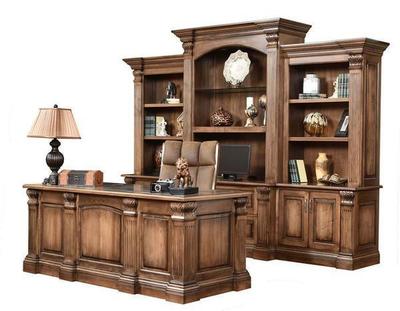 What questions do you have about distressed furniture techniques?