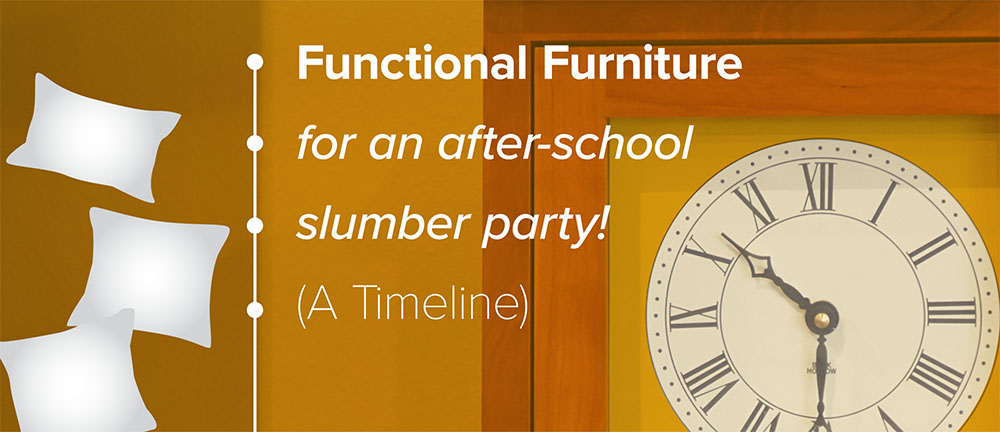 Functional Furniture for Slumber Parties
Heading back to school reunites your children with friends they've missed over the summer and introduces some new ones to their social scene. Soon an afternoon playdate or study session for two turns into a weekend sleepover for several. Before you know it, you've got a full blown slumber party on your hands.
Follow our fun timeline for some activities and functional Amish furniture that will help entertain your guests.
2 p.m. – Bring on the Bubbles/Time for Tag
Have them burn off some energy before entering the house. Escort excited guests from the car to your cozy backyard and bring on the bubbles or get a game of tag started. After the initial excitement wears off, seat little ones around the Amish Seaside Child's Poly Picnic Table to entertain with crayons, paints, and Play-Doh and watch them get creative.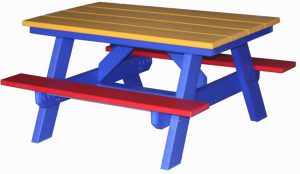 3 p.m. – Nothing but Nails or Nine Ball
Move them inside for mani-pedis or games.
Have them pick out their favorite polish colors and play makeover while they take turns seated around the Amish Chippewa Sleigh Four Drawer Vanity Dresser.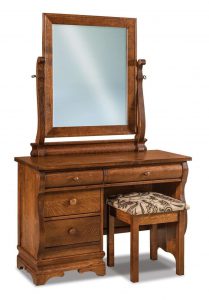 Or, keep them entertained with a friendly game of pool at the Amish Handcrafted Regal Billiard Table.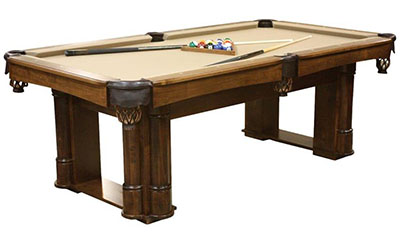 4 p.m. – Cookies and Crafts or Cards
Cookie time! As they roll out the dough and decorate with sprinkles, set them up at the Spring Lake Mission Kitchen Island with Extending Table. If they're not in the mood to bake, it also makes a great place to set out a variety of snacks.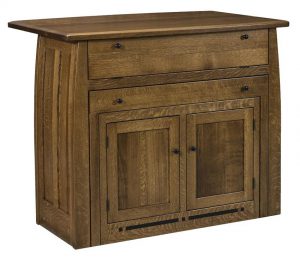 Or, if it's cards or crafts they're after, set up some decks or all the glue, glitter and googly eyes they'll need on the Ruff Sawn Muskoka Dining Table.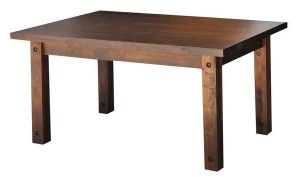 5:30 p.m. – Movie Time
Once the debate on what to watch has been settled let them cozy up on the Amish McCoy Sofa. For after the movie, supply sheets and clothespins and watch the McCoy become a fort.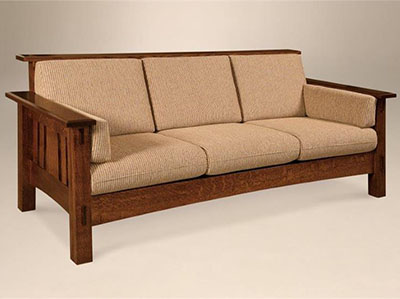 Keep the movies and music organized with the Buckingham Entertainment Center. It will also serve as a DJ during the inevitable sleepover dance party.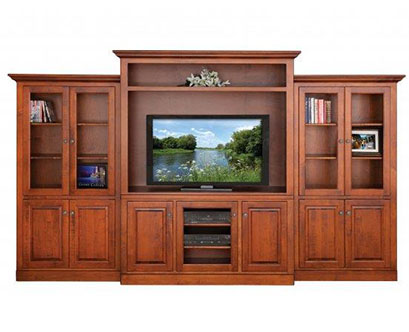 7:30 p.m. – Pizza Pizza
Slice up the pies and let them enjoy the fresh air seated for dinner outside at the Berlin Gardens Classic Poly Picnic Table.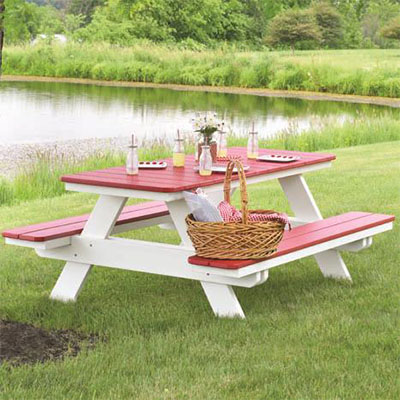 8:30 p.m. – Stories Under the Stars and Marshmallow Mania
After dinner, let them take turns telling tales while seated around the fire pit in the Amish Pine Wood Kennebunkport Adirondack Chairs. Finish off the hopefully not-too-scary stories with marshmallows toasted by the fire.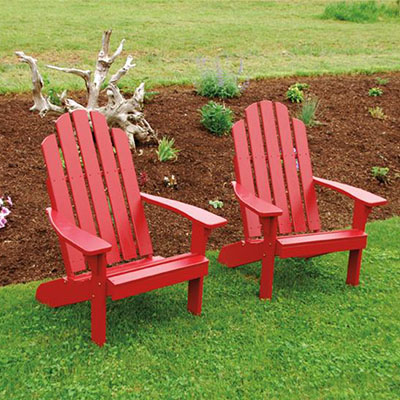 10:30ish – Bedtime
There's a good chance the giggles, whispers, jumping and joy will continue into the night. Tuck them in to a set of bunk beds like the Amish Kids' VersaLoft Twin Bunk Bed. Made of solid pine wood and available in a variety of colors.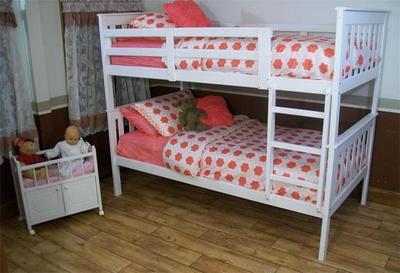 The Amish Kids Futon Loft Bed is also another good, versatile option.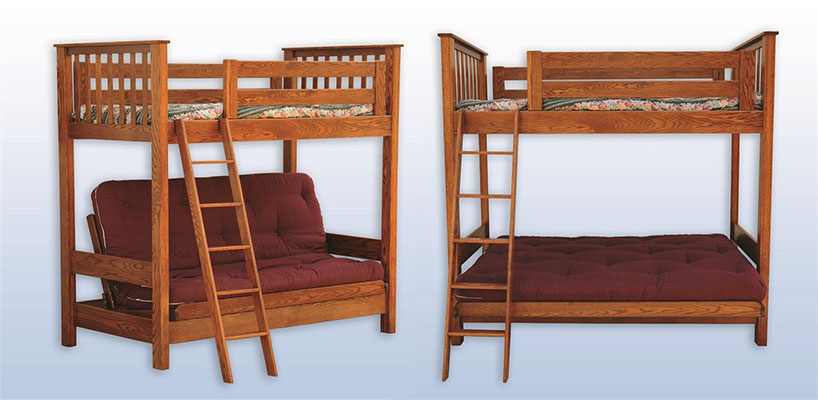 9 a.m. – Bring on Breakfast
After they rise and shine, bring on the pancakes and maple syrup at the Amish South Haven Kitchen Dining Nook Set.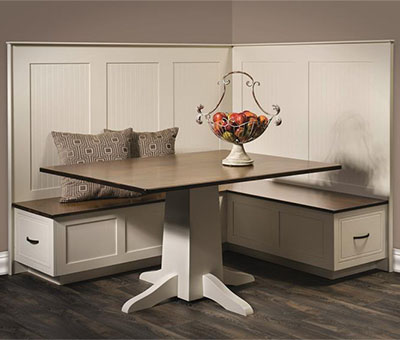 For Mom and Dad
After hosting (and surviving) a successful sleepover, you've earned your stars. Nap on Sunday afternoon curled up under the Colorado Star Log Cabin Quilt.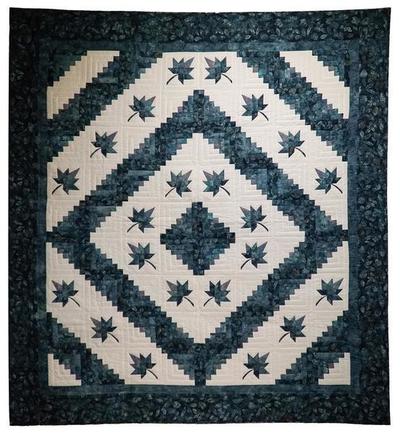 The slumber party years will come and go faster than we realize. These furniture selections support fun times and will help create fond memories.