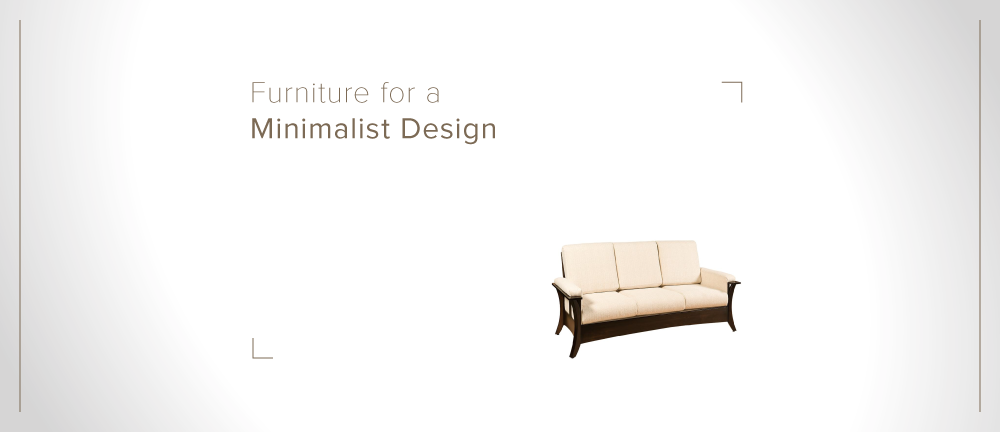 Furniture for a Minimalist Design
Minimalist design has caught our eye for its attention to quality over quantity. This pared down look continues to grow in popularity. Because furniture takes up the most space in any room, it is the best place to start transforming your home to reflect the minimalist style. Simplify your space with our furniture picks for the minimalist.
Back to Basics Bedroom
Minimalism focuses on creating more open spaces by decluttering. Many of us have two nightstands crowded around our bed with a dresser in the remaining space nearby. Eliminating this extra furniture may not be practical for everyone. In order to capitalize on space and minimize clutter, opt for a storage bed.
Keep your bedside essentials nearby but still out of sight using our Amish Ellington Panel Storage Bed.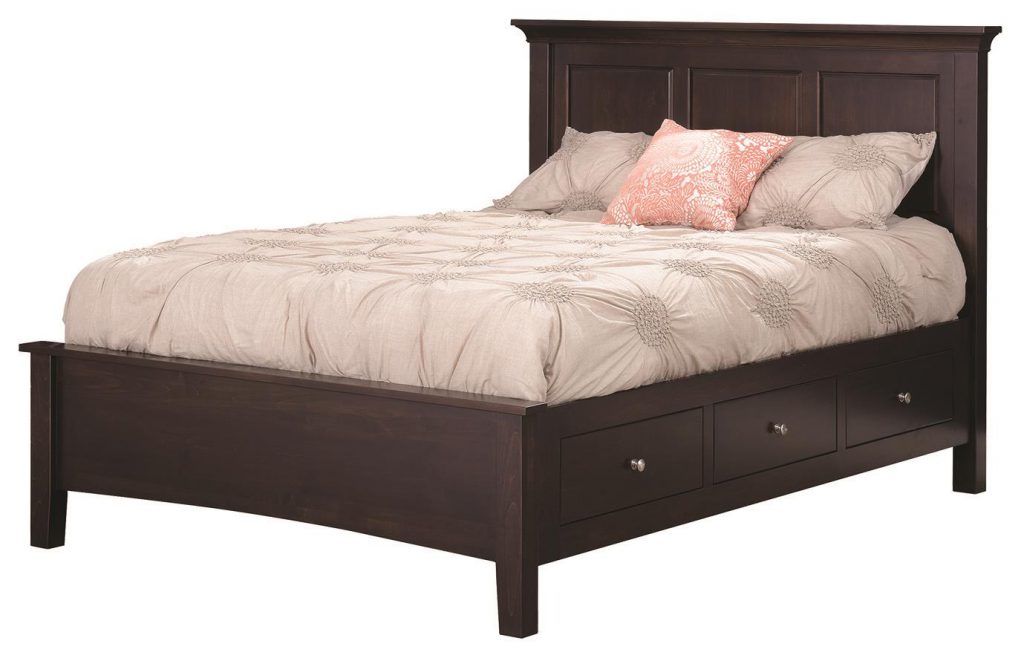 If you're not ready to do away with your nightstand, try a bed that includes one. Our Ruff Sawn Ledge Rock Bed is a gorgeous alternative to separated furniture. Complete with bedside cabinet and storage space at the foot, you will be delighted to save space without compromising style.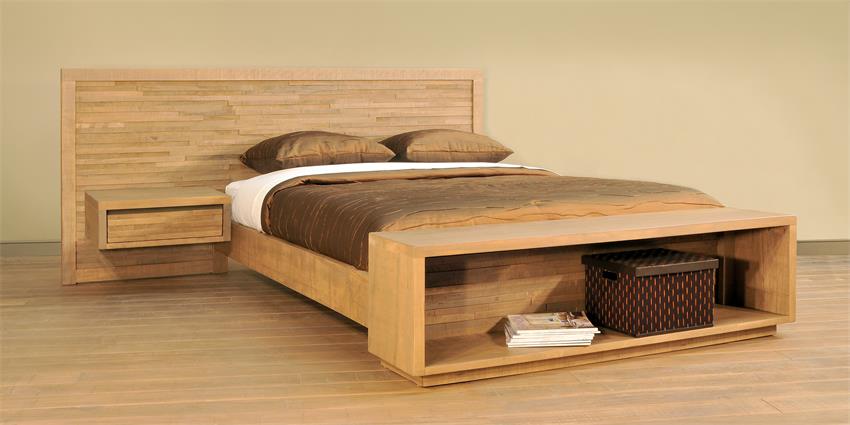 Clean Kitchen
Because the kitchen tends to be one of the busiest spaces, it can be hard to keep this area tidy. A minimalist influence is sure to help you keep your kitchen looking clean. Invest in a kitchen island with plenty of space to stay organized.
Our American Made Kitchen Island is sleek in its design and generous in its storage.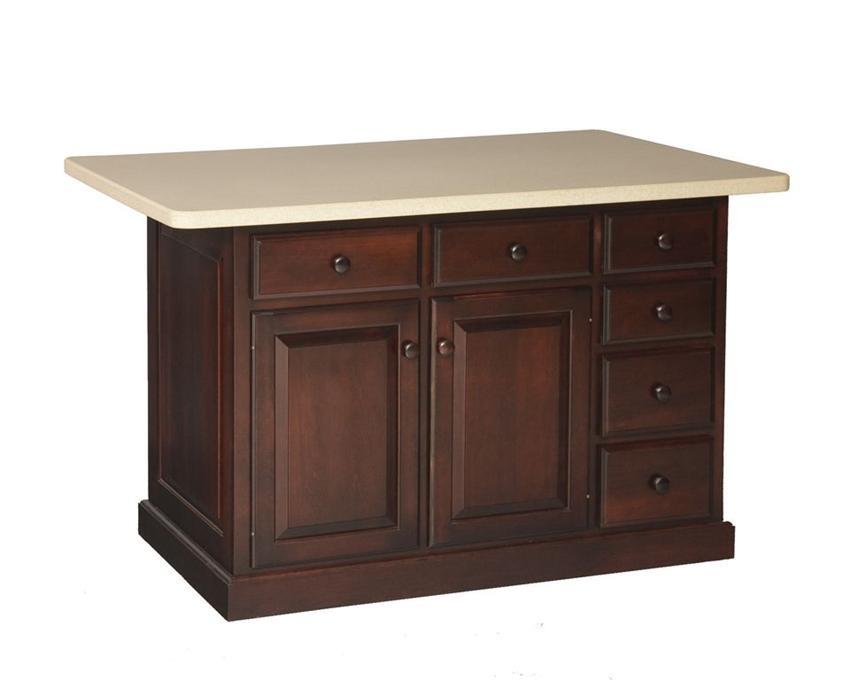 Beautify your Bathroom
Getting ready each morning should be a relaxing experience. Embracing minimalism in the bathroom is sure to create more ease in your routine. Neatly tuck away your essentials by making clever use of storage. Revamping your vanity is the easiest way to give your bathroom a minimalist makeover.
The Amish 60″ Mesa Mission Single Bathroom Vanity Cabinet with Inlays streamlines your space with plenty of storage. Easily hide away your hair dryer, extra towels, and other necessities for a clean look you'll love waking up to.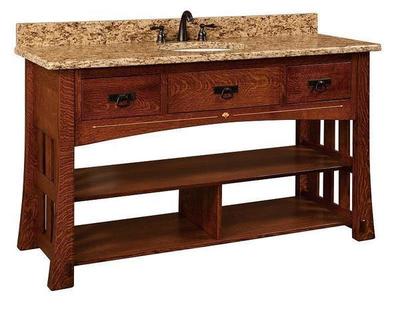 Less is More Living Room
Minimalism can be achieved in the living room with relative ease. By stripping your space down to only its essentials, you will be able to enjoy the furniture that you have much more. Invest in a solid wood frame sofa to anchor your space. Choose neutral-colored upholstery to achieve the "less is more" look.
Our Amish Eden Sofa is a customer favorite for its simple yet solid look.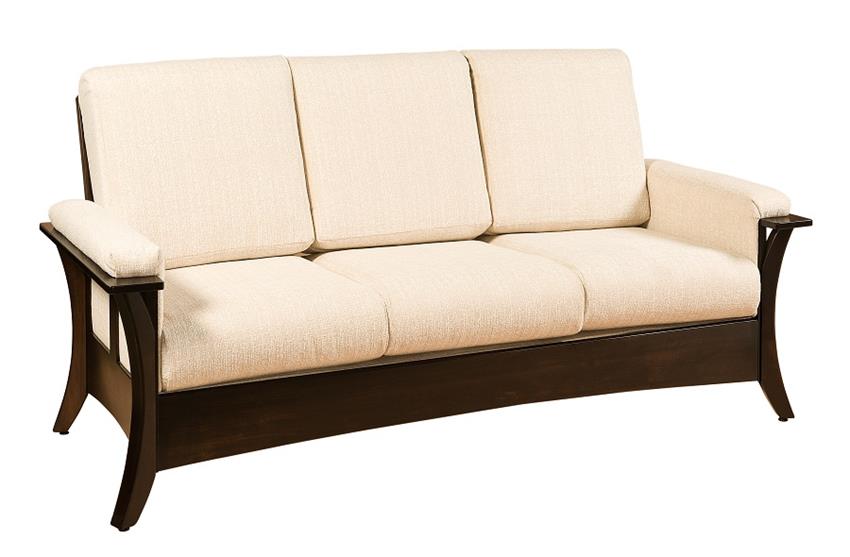 Sleek Study
When its time to get to work, the last thing you want is a messy desk. Creating a clear office will help you keep your mind clear and focused. Opt for a simple desk design that still has space to store your work materials. That way, you'll be able to have a clutter-free surface with just a computer or laptop visible.
Eliminate the unnecessary with our Amish Urban Executive Desk. With plenty of drawers to keep clutter at bay, you'll look forward to working in a simple yet elegant space.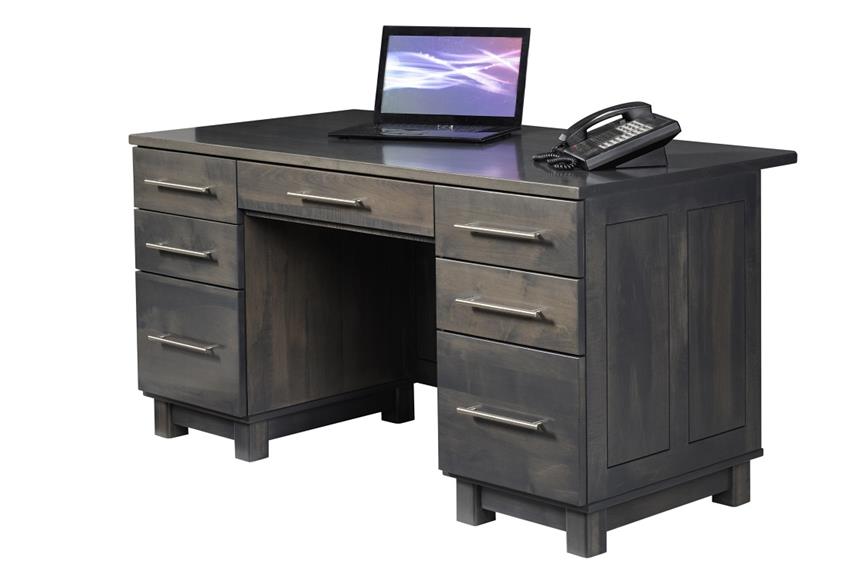 Embrace minimalism in big or small ways in your home. Whether you are ready to refurnish your space entirely or just update a few pieces, you are sure to feel the benefits of the minimalism.