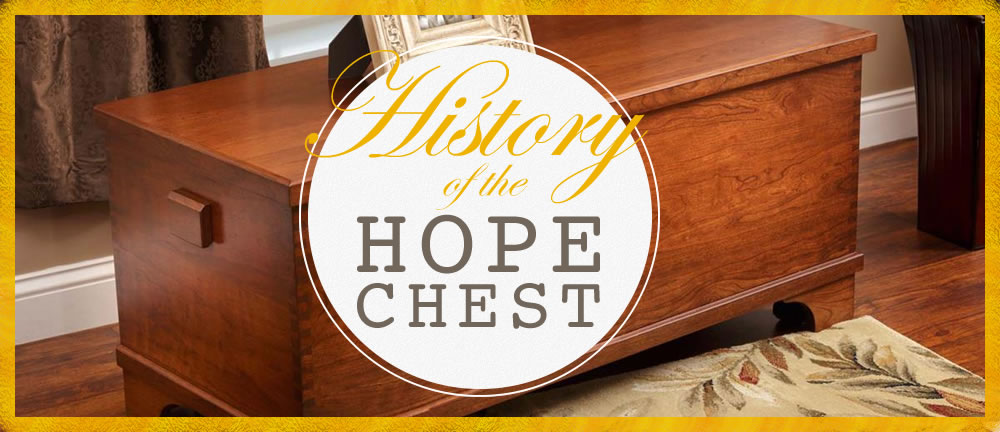 History of the Hope Chest
The hope chest has been referred to as many things, including a dowry chest, trousseau chest, and a glory box. No matter what it's called, this tried-and-true treasure has evolved over time to remain a favorite piece of furniture.
Longstanding Tradition
The hope chest dates back centuries, revealing a rich and fascinating history. It originated at a time when marriage included the exchange of property between families. The idea of the hope chest was brought to America in the 18th century by waves of European immigrants, including the German settlers that would come to be called Pennsylvania Dutch. Amish settlers had a long tradition of simply crafted chests with ornately painted decorations.
Coming of Age Gift
These handmade chests were given to young women as a symbol of good luck in preparation for marriage. Brides-to-be filled their hope chests with handmade items deemed necessary for their anticipated union. These included treasures such as special occasion dresses, blankets, towels, and napkins. Many of these items were handmade by the potential bride as a sign of her skillfulness and readiness for marriage. The process of collecting items was a fun and practical way for young women to prepare for a new life and home of their own.
Cedar Construction
Traditionally, hope chests were constructed of cedar. This wood's ability to repel insects and protect fabric was a natural choice. Brides would not have to worry about the buildup of fungus on their precious trousseau. The protection of aromatic cedar oil perfectly preserved the bride's treasures until it was time for her to marry.
Today, a number of hardwood species are used in the construction of hope chests including cherry, oak, and maple.
Several Styles
Traditional
Hope chests have evolved to include many different styles, but the traditional construction remains popular. The Amish Octavia Cedar Chest is a timeless option that is reminiscent of original hope chests.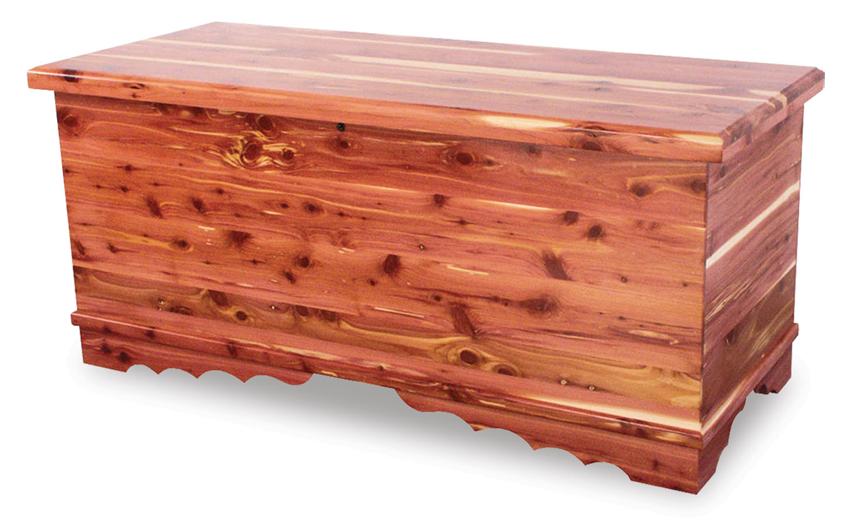 American Colonial
The characteristic style of Colonial American furniture looks great on hope chests. Our Amish Seat Rail Cherry Wood Fancy Front Hope Chest exemplifies this classic approach.
Country Style
Country style hope chests are popular because of their charming carved motifs. Choose from a variety of stunning engraving options to personalize the Amish Oak Medium Flat Top Hope Chest.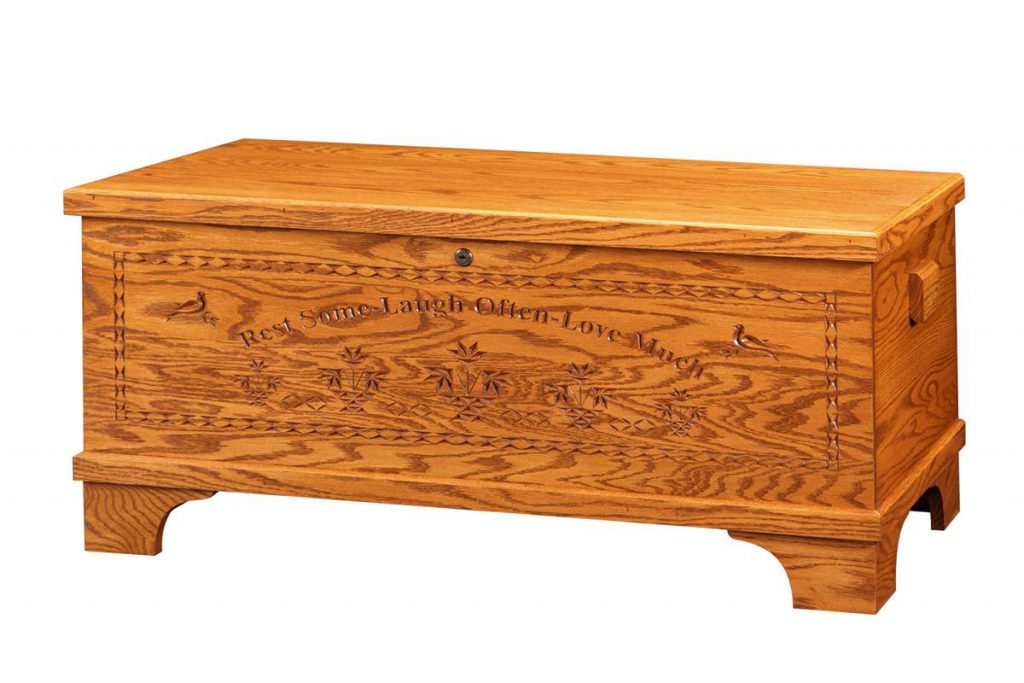 French Country
French country is another popular style for hope chests. Featuring sturdy legs and ornate feet, our Amish Timber Ridge Blanket Chest offers plenty of space for family heirlooms.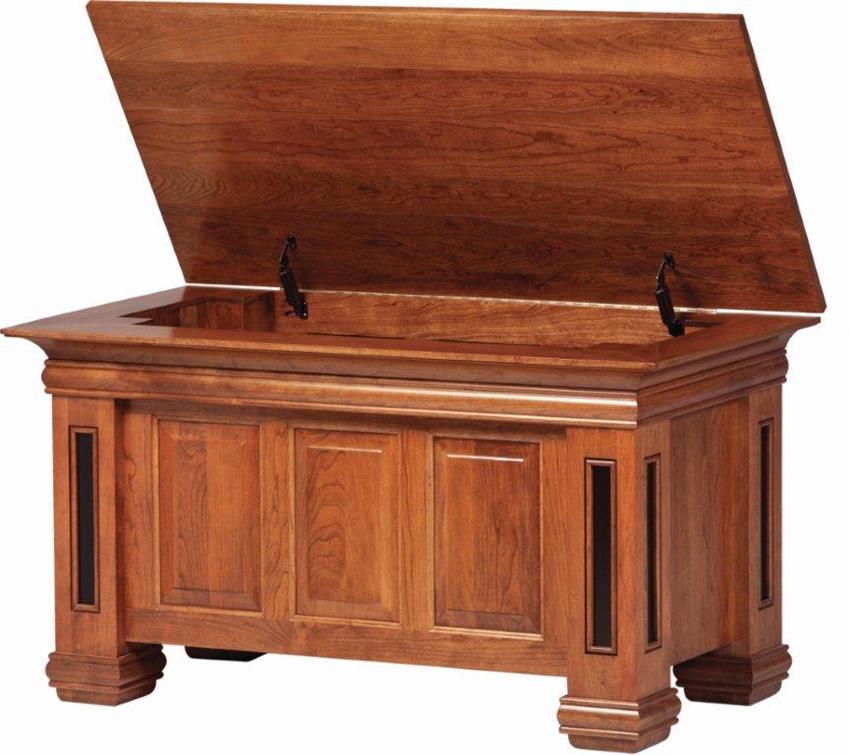 Rustic
The evolution of hope chests now includes materials like log and even reclaimed items, The Amish Rustic Hickory Hope Chest is one-of-a-kind, making it an ideal gift for the special person in your life.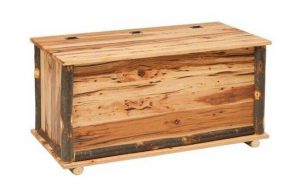 Our Amish Rustic Log Hope Chest features drawers for added storage space.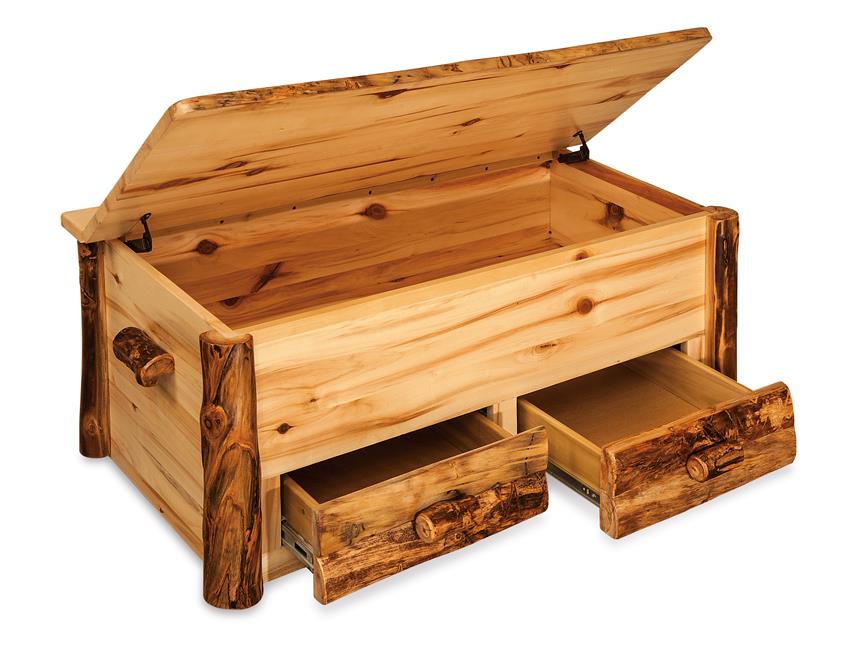 Hope Chests Today
Hope chests have been adapted over the years to keep a spot in the American home. Today, they are commonly used at the foot of the bed to store bed sheets and blankets. They have also been repurposed as children's toy chests as a long-lasting alternative to toy bins from big box retailers.
Hope chests are still given to daughters as engagement gifts or as a memorable gift at a wedding shower. Our customer, Bridget G. from New York, was kind enough to share the below photo of a hope chest given as a gift for her daughter's wedding shower.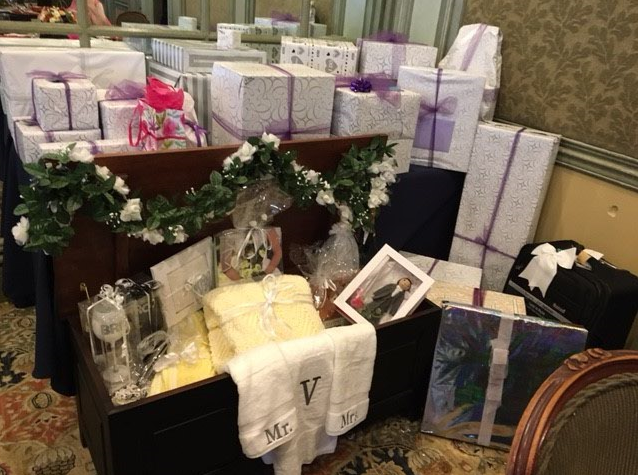 They can also be filled with graduation gifts like inspirational books and family photos.
Amish furniture is built to last and meant to be passed down from generation to generation just like hope chests. DutchCrafters hope chests allow you to take part in this longstanding American tradition.