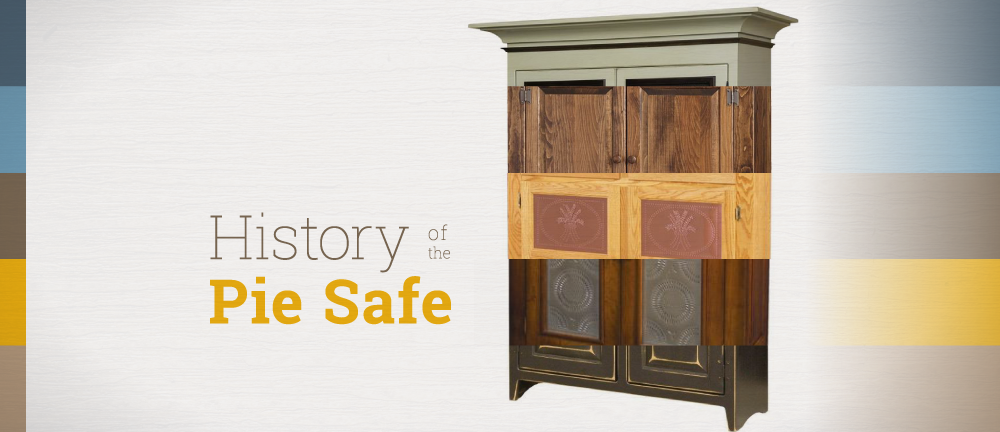 For a good part of the 19th century, a very important piece of furniture sat in the middle of many kitchens — the pie safe. Also known as a pie cabinet, pie cupboard, pie chest, or kitchen safe, the pie safe helped to keep pesky insects, rodents, and dirt away from freshly baked goods.
Origins
It is believed that the pie safe was first introduced in the United States in the 1800s by German immigrants who would come to be known as the Pennsylvania Dutch.
Word spread quickly about the new storage solution that protected baked goods. The pie safe became the closest thing to a refrigerator, making it a popular and relied upon piece of kitchen furniture. Ventilation, in the form of screens or tin with holes punched into it, contributed to keeping baked goods cool and preventing mold growth. The pie safe's appeal started to wane at the end of the 19th century when the icebox entered the picture.
Construction
Original pie safes were the size of large bureaus and were made from solid wood. Yellow pine was the most common wood choice. Soft pine was often used to make the shelves and drawers. Variations in size and shape contributed to its appeal. Most were freestanding cabinets with deep shelves. Pie safes with tin doors were the most common. Designs were created by the punched holes that also provided ventilation. Church scenes and simple shapes were the most popular.
Pie Safe Styles
Freestanding
A solid wood cabinet standing on four legs was the most common design. The Amish Shaker Hill Cabinet is a solid wood, freestanding style.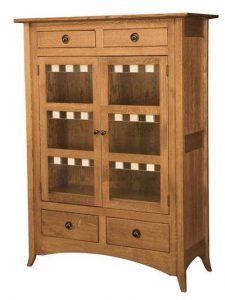 Tin Panel Feature
Punched tin panel designs such as those on the Amish Lancaster Raised Panel Pie Safe with Tin Doors added decoration while providing much needed ventilation.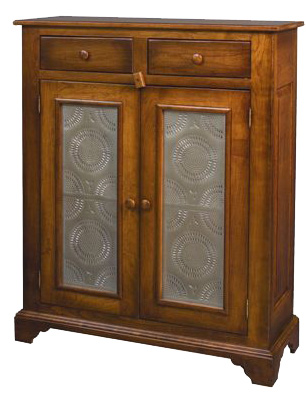 Glass Doors
The Amish Modesto Two Door Cabinet offers the option of glass or copper doors, adding an upscale and elegant appearance.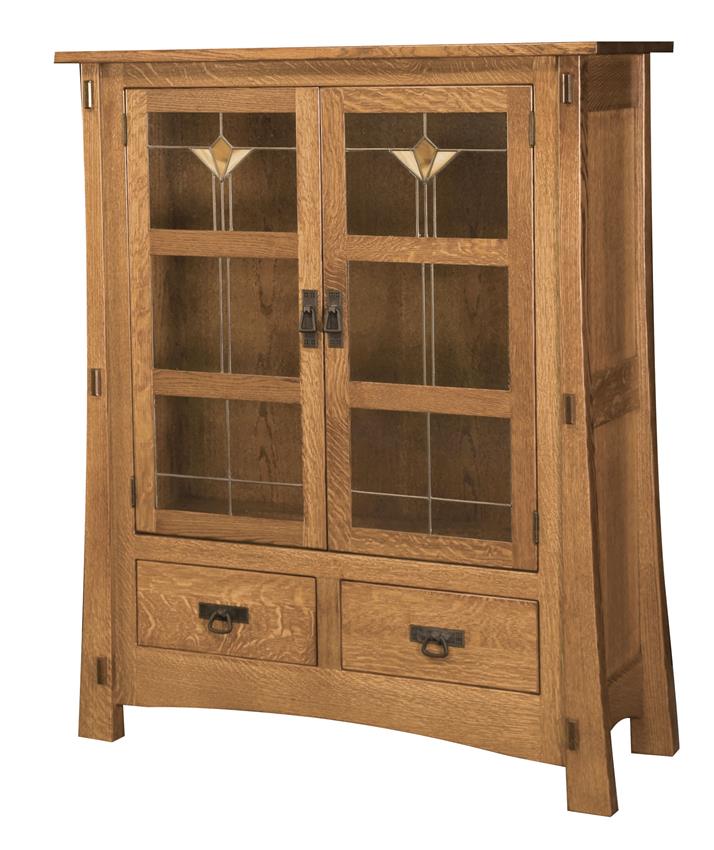 Copper Accents
The copper wheat panel designs on the doors of Amish Pie Safe contribute easily to a country style furniture collection.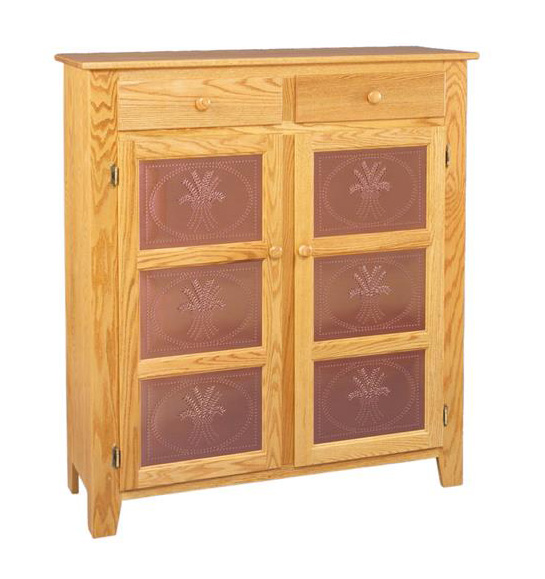 Pie Safes Today
The pie safe has become a treasured antique, with its versatile style providing a variety of storage options. Today, it easily contributes to the popular shabby chic look. Not just for pies anymore, solid wood safes are perfect for the kitchen, pantry, hallway, or mudroom.
The Amish Mission Pie Safe provides a stylish cabinet for toy storage in the playroom.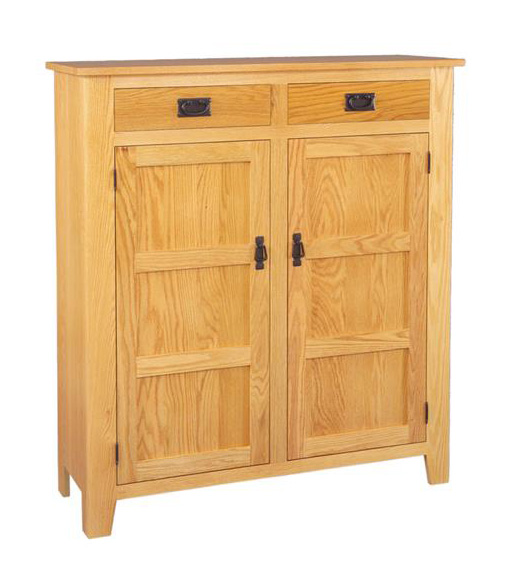 Our Amish made pie safes are customizable replicas of some of the original designs brought to the United States by the Pennsylvania Dutch, and can be used for anything from crafting supplies to baked goods.