How to Store your Outdoor Furniture for the Winter
As fall turns into winter, your beautiful outdoor furniture prepares to hibernate for a while. Much of the modern outdoor furniture today is crafted to withstand the elements and can endure the changes in the weather. However, cleaning and storing your outdoor furnishings will help to keep them bright and fresh until the spring flowers begin to bloom.
Cushion Cleansing
The most important part of preparing your outdoor items for winter is a good cleaning. Begin with your cushions to maintain their vibrant and comfy contribution to your outdoor décor.
Follow manufacturer's instructions carefully.
For cushions with machine washable removable covers, launder covers and let them air dry.
Dry cushions completely before storing.
For cushions without removable covers, scrub with a soft brush and a mild solution of warm water and soap, being careful not to get cushions too wet, then dry thoroughly.
Clean and store the cushions on your Amish Pine Wood Outdoor Hanging Day Bed during the winter to help preserve them.
Prep your Poly
One of our favorite features of popular poly is how low maintenance it is. Eco-friendly poly outdoor furniture is made of recycled milk jugs and is weather resistant. It will not splinter, rot or warp, and only requires minimal cleaning.
The Amish Poly Patio Pub Table Set only needs some soap and water for a good cleansing. The durability of poly lumber saves you from having to store this outdoor furniture during the winter months.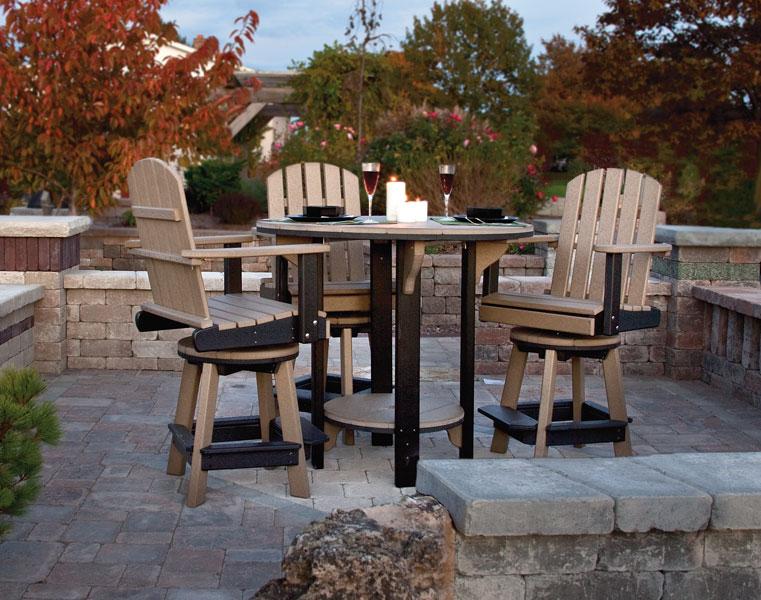 Polish the Play Set
For outdoor gyms, we would recommend emptying the sandbox and washing all plastic parts thoroughly.
Wash up the Wood
For wood furniture like the solid cedar Amish 6" Picnic Table, use water with a mild cleanser to give it a good pre-winter cleaning. For unfinished outdoor wood furniture, a half and half mixture of water and bleach will do the job.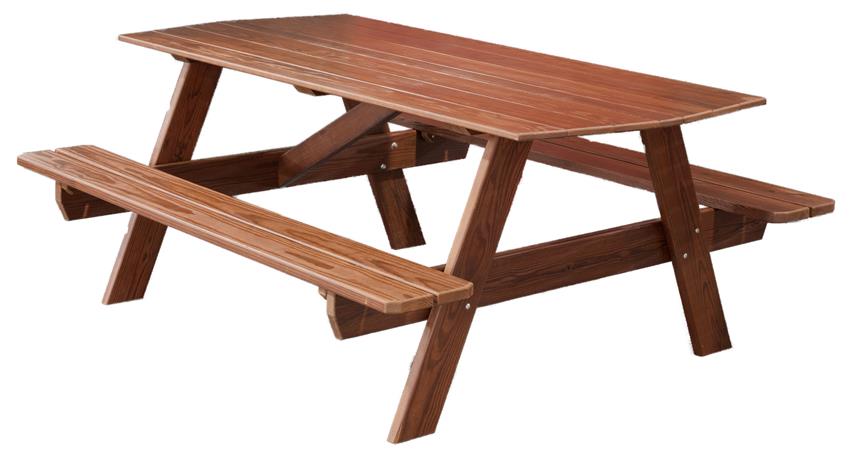 Storage Options for the Winter Season
While there's no need to pull in the poly, outdoor furniture will last longer if it is kept under cover during the winter months.
Cover it
Covering outdoor furniture adds protection against the elements. Use furniture covers, tarp, cloth or sheets.
Store it
If you have the room to bring furniture in, a cool, dry place is best. Inside storage can help reduce the cleaning you need to do in the spring.
In the Shed
Available in fifteen sizes, the custom made Amish Wood Classic Wood Cottage Shed provides a cool dry place for outdoor furniture to rest until spring.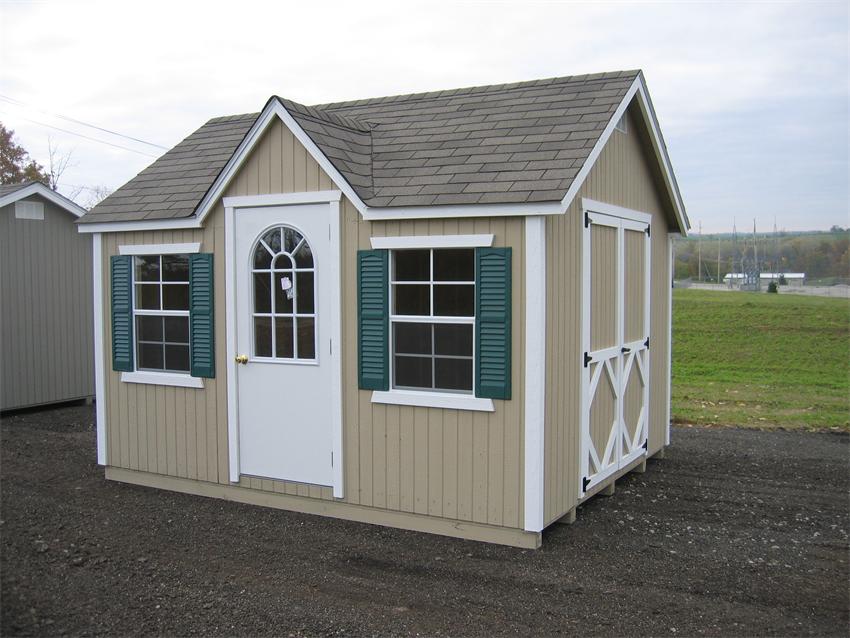 In the Garage or Basement
Tuck benches like the Amish Cedar Wood Traditional Outdoor Bench in your garage or basement in the winter.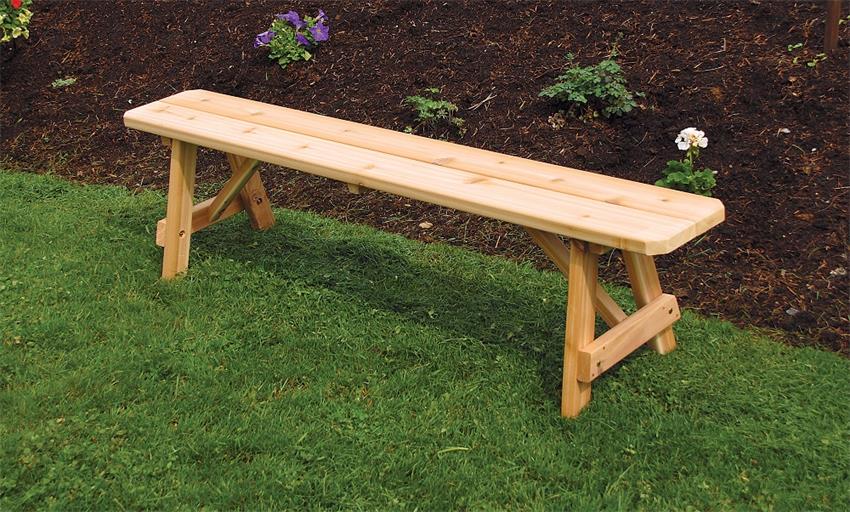 Bring it Inside
Holiday gatherings call for more table tops. Add outdoor tables like the Amish Outdoor Round Side Table to your living room to help with holiday entertaining.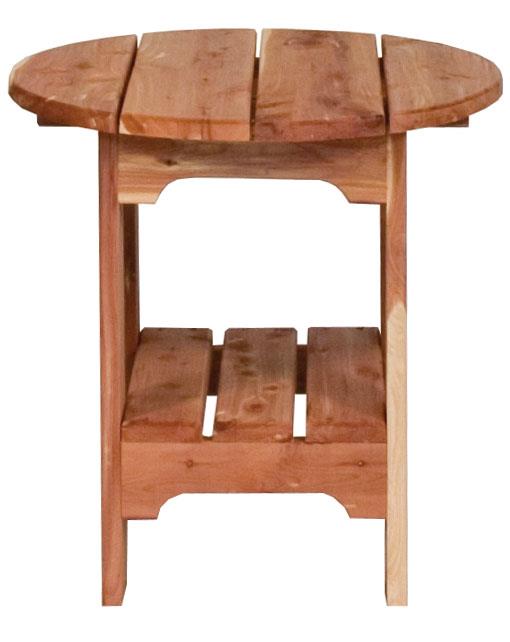 The American Made Adirondack Chair can join your family room for the season. Add a blanket and your favorite book in front of the fireplace and you've found the perfect place to get comfy and cozy!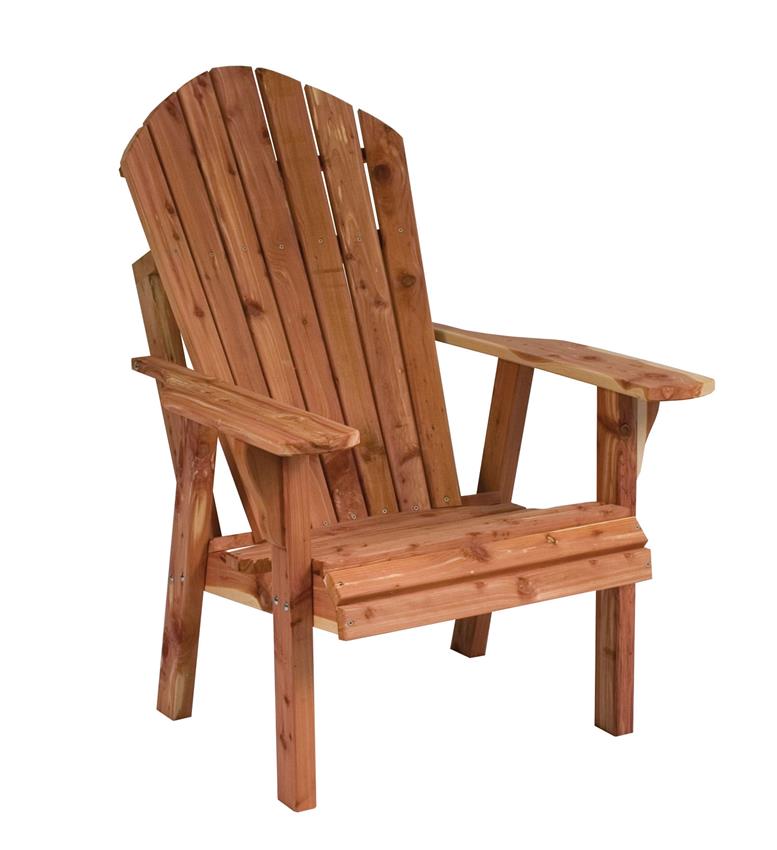 Preserve your Amish made outdoor furniture with proper cleaning and storage so you can enjoy its beauty year after year.