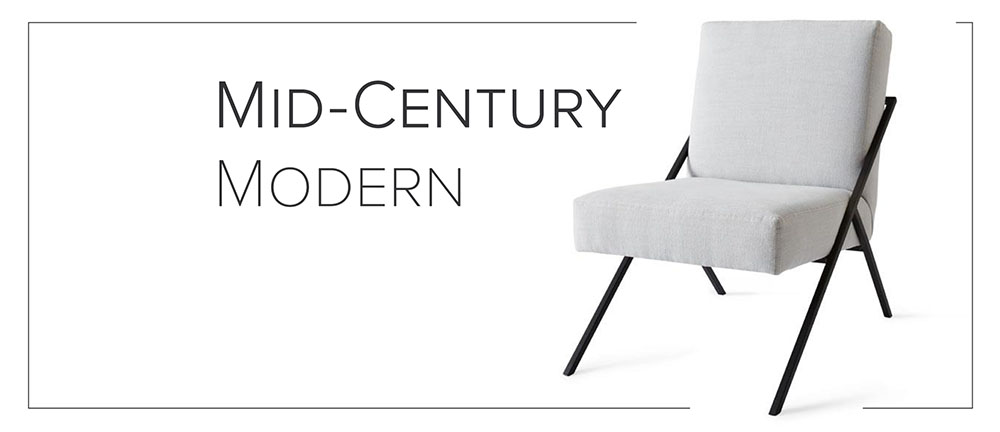 Mid-Century Modern Style Furniture
Chic style that is also fun and functional? Count us in! There's a reason mid-century modern style is here to stay. As its name suggests, this simple style that makes a statement hit the scene in the middle of the 20th century, between the mid-1940s to 1970. Postwar America craved a no-frills aesthetic for the modern era. Pared-down forms became a practical way to accommodate smaller homes and a more fast-paced lifestyle.
This lightweight design still has the ability to be relevant to our lives today. Shows like Mad Men have reinvigorated a love for this style that seems to be here to stay. We're taking a look at ways to make it work in almost any room in the home.
Keep It Clean
Although mid-century modern style is a big fan of bold patterns and geometric shapes, this is mostly evidenced in smaller details. For bigger pieces, clean lines are key, and look great in the bedroom. Your sleep retreat is the perfect place to display a love for this design. Its clean, understated simplicity creates a calming atmosphere.
The DutchCrafters Hastingwood Panel Bed masters the mid-century look with its straightforward appeal. Its uncomplicated construction pairs well with other varieties of furniture flawlessly. The clean design of the Hastingwood opens the door to explore other enjoyable aspects of the mid-century modern style. Have fun by embracing circular shapes in your accessories. The lighting and mirror pictured below create a lovely balance in the bedroom.
Simple yet Strong
Our Hastingwood Six Drawer Dresser acts to anchor a room with its firm look. It also manages to appear light with its delicate legs. Our favorite part is the amazing grain of the wood that is preserved in its construction. This hallmark of the mid-century modern design is in keeping with the dedication of DutchCrafters woodworkers to maintain the natural beauty of solid wood furniture.
Change it Up with a Chair
The functional form of our Marilyn Mid Century Modern Lounge Chair offers quintessential mid-century modern style for any room in your house. A set of these creates a straightforward sitting area to treasure. We love the plush robustness of its upholstery accompanied by the remarkably simple, yet interesting legs. Pop a bright geometric-patterned pillow on top in a mustard, avocado, or tangerine shade for a fun burst of retro color.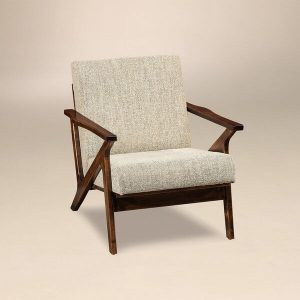 Shape Up Your Living Room
Introducing the compelling elements of mid-century modern design to your living room will add entertainment that goes beyond the television. Our Amish Winslett Mid Century Modern TV Stand brings has clean lines coupled with a variety of shapes to provide the balance that mid-century modern furniture is known for.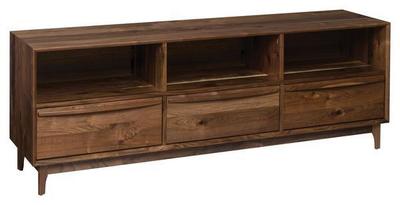 A Novel Way to Freshen up the Bookcase
All avid readers will benefit from a strong and simple spot to house all of their favorite reads. The Amish Modern Bookshelf acts as a backdrop for your colorful collection. Play around with different textures and shapes to add even more interest. Circular picture frames and some greenery will complement your book selection well.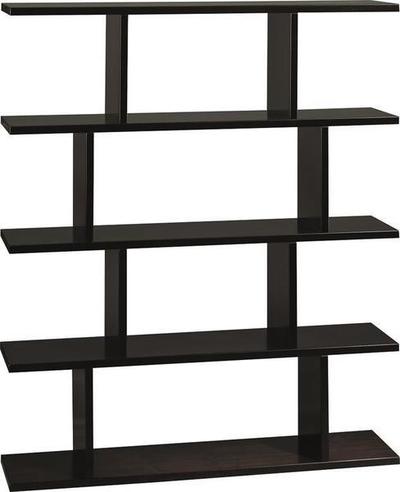 Much like Amish furniture, the mid-century modern style bridges the gap between the indoors and outdoors, paying special attention to preserving nature in its simple approach. This enduring design is possible to enjoy in any home thanks to its timeless look. Coupled with the reliability of Amish craftsmanship, you simply cannot go wrong with mid-century modern!
Explore all of our Amish mid-century modern furniture today.