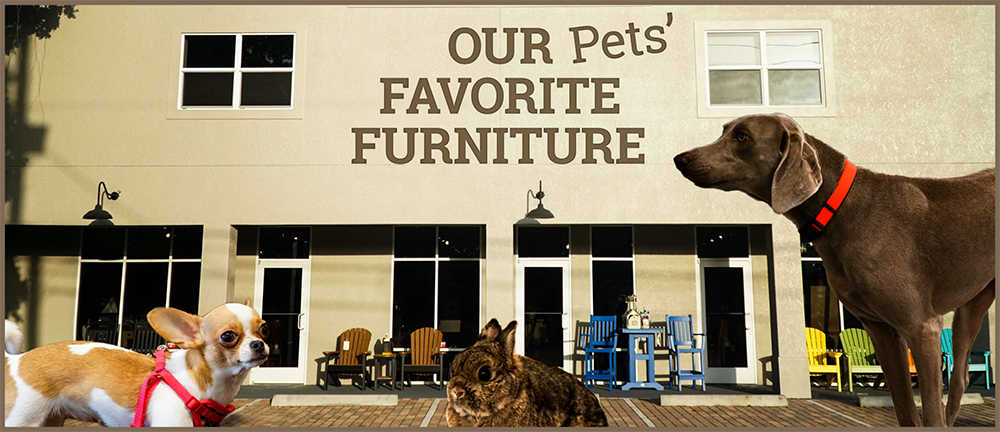 Our Pets' Favorite Furniture
Greeting us upon arrival, comforting us after a long day, and making us smile when we need it the most, our animal friends aren't just pets — they are family.  Whether they have a wagging tail, whiskers, or a wiggly nose, they hold a special place in our households.
At DutchCrafters, they also hold a special place in our office. Our pets have selected their favorite furniture with their own special flair. We feature them here to demonstrate how these pieces serve them well. These loyal friends who devote every minute to sharing their unconditional love deserve only the very best.
Crosby
Being the dog of the company's CEO and vice president is a job Crosby Miller takes seriously. He makes sure to keep up the energy that is required to help a run a company by always making time to eat out of the Amish Double Bowl Dog Diner.
Crosby dines in comfort with raised food and water bowls that have a distinguished Corian top.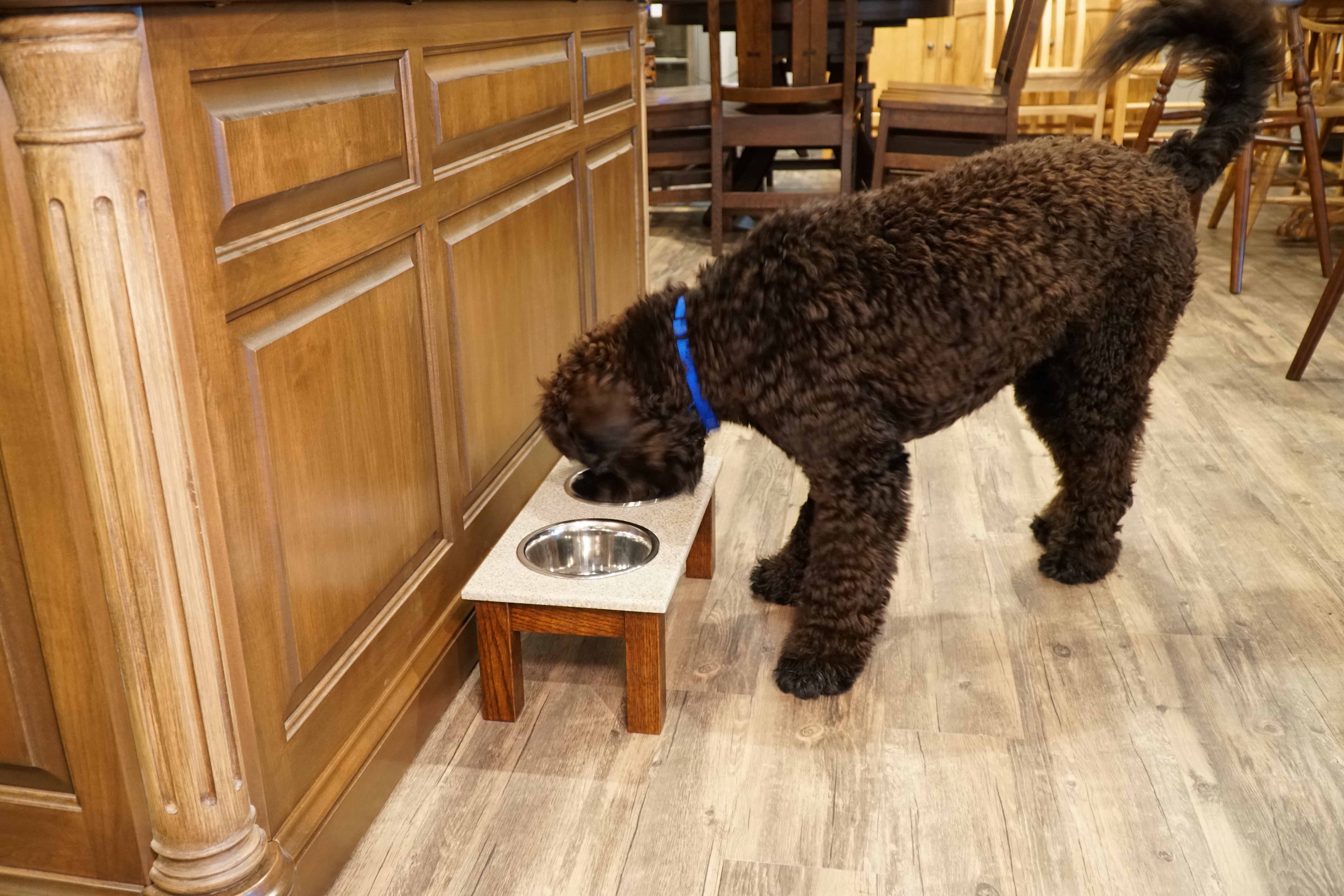 Bela
While her mom manages the marketing team, Bela visits employees, plays, naps, and displays a maximum dose of cute factor that keeps everyone entertained throughout the day.
The Amish Solid Pine Pet Feeder Station is perfect for little Bela, offering room on the top shelf for toys, hooks for leashes and collars on the sides, and a tilt out cabinet to store food.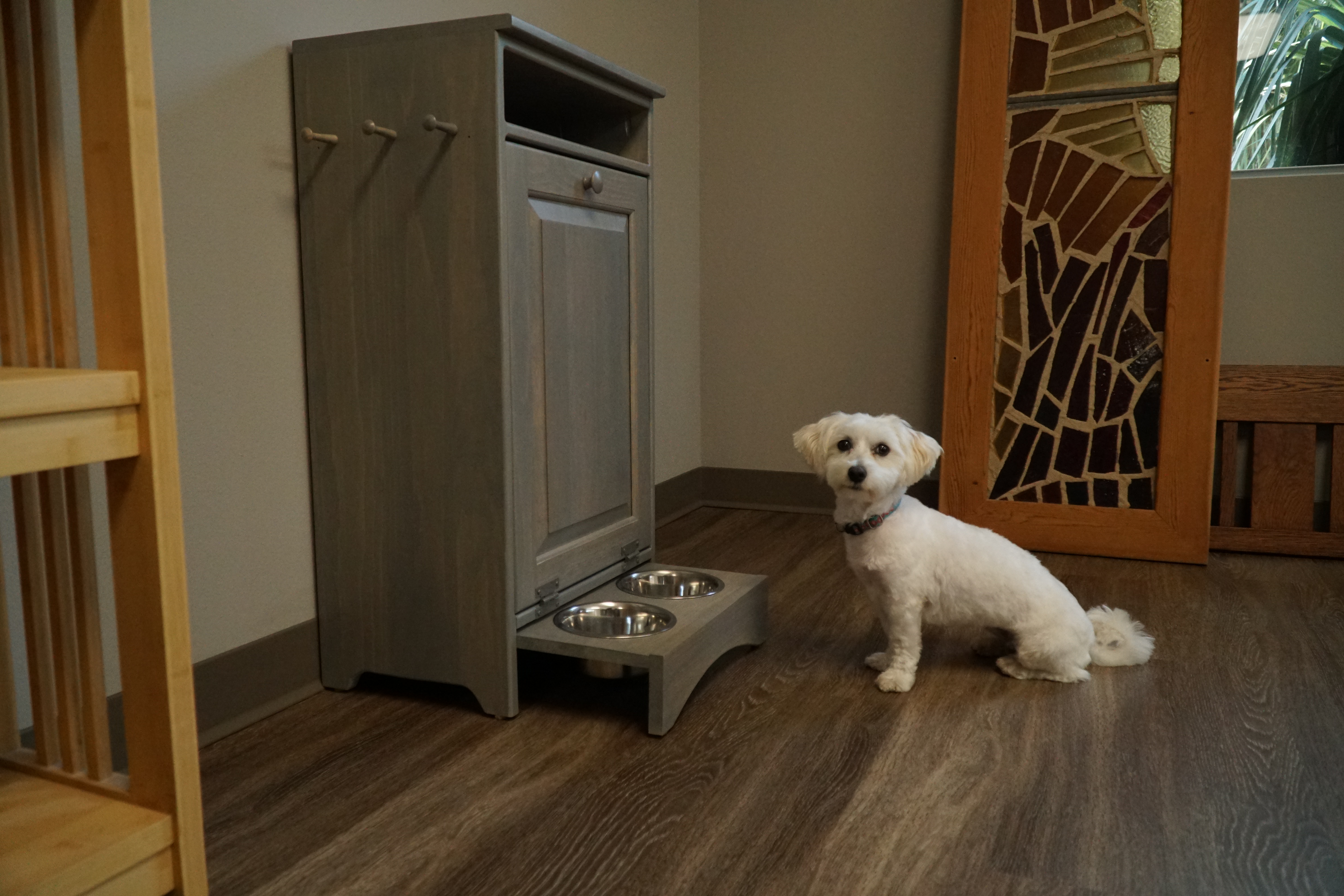 Sir Galahad
Where better to observe the humans than sprawled comfortably on a coffee table? With his dad Jake serving as multimedia producer, Sir Galahad has his paws on the Amish Kascade Open Lift Top Coffee Table.
The open lift top of the Kascade provides storage, the perfect surface for a laptop, and Sir Galahad!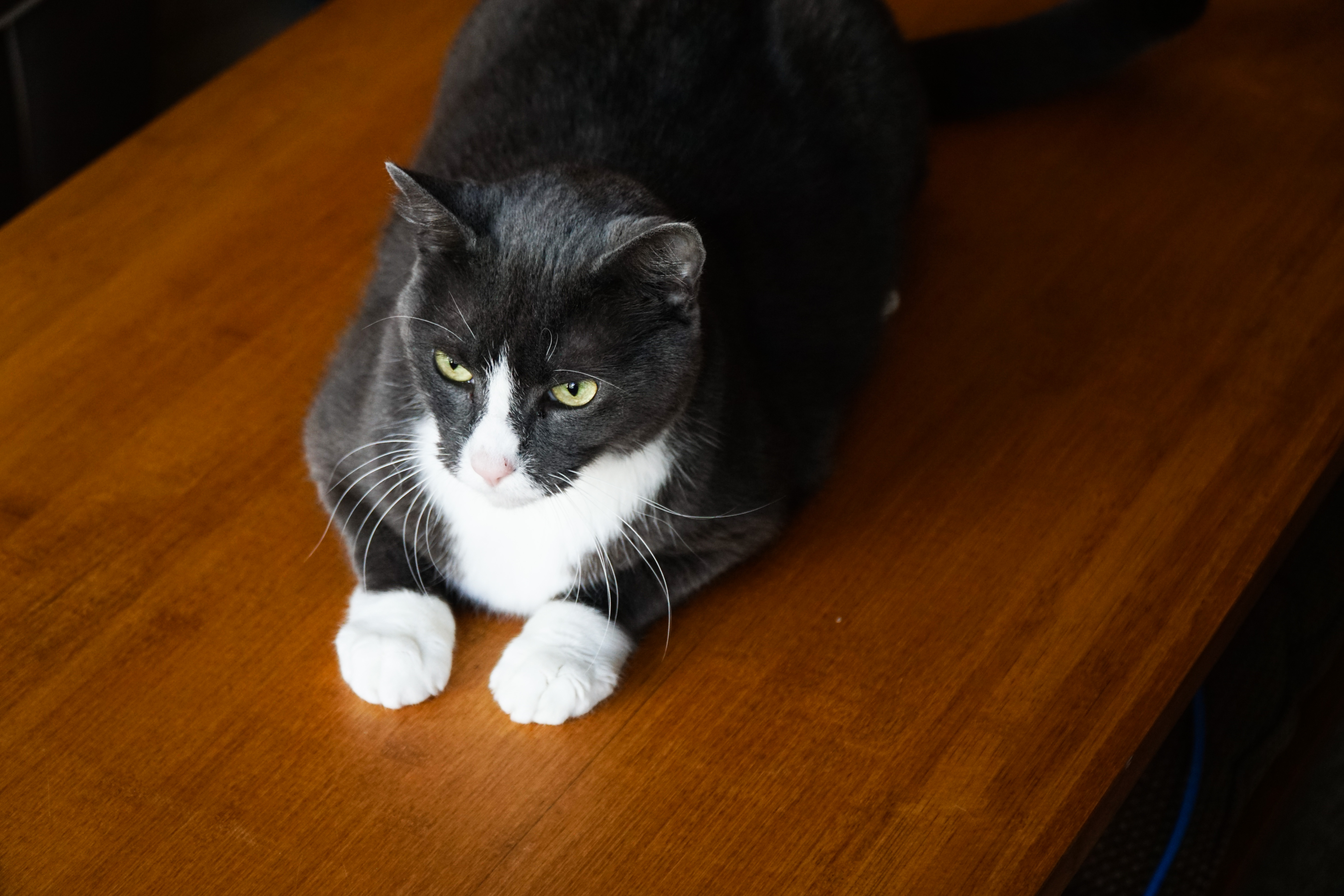 Patrick
Patrick the shih tzu is a true gentleman who likes to get comfortable. With his mom working as a content writer at DutchCrafters, Patrick observes her when she's at home from one of his four dog beds.
He would like to add the Amish Canyon Creek Sleigh Bed to his collection, along with an Amish quilt to go on top.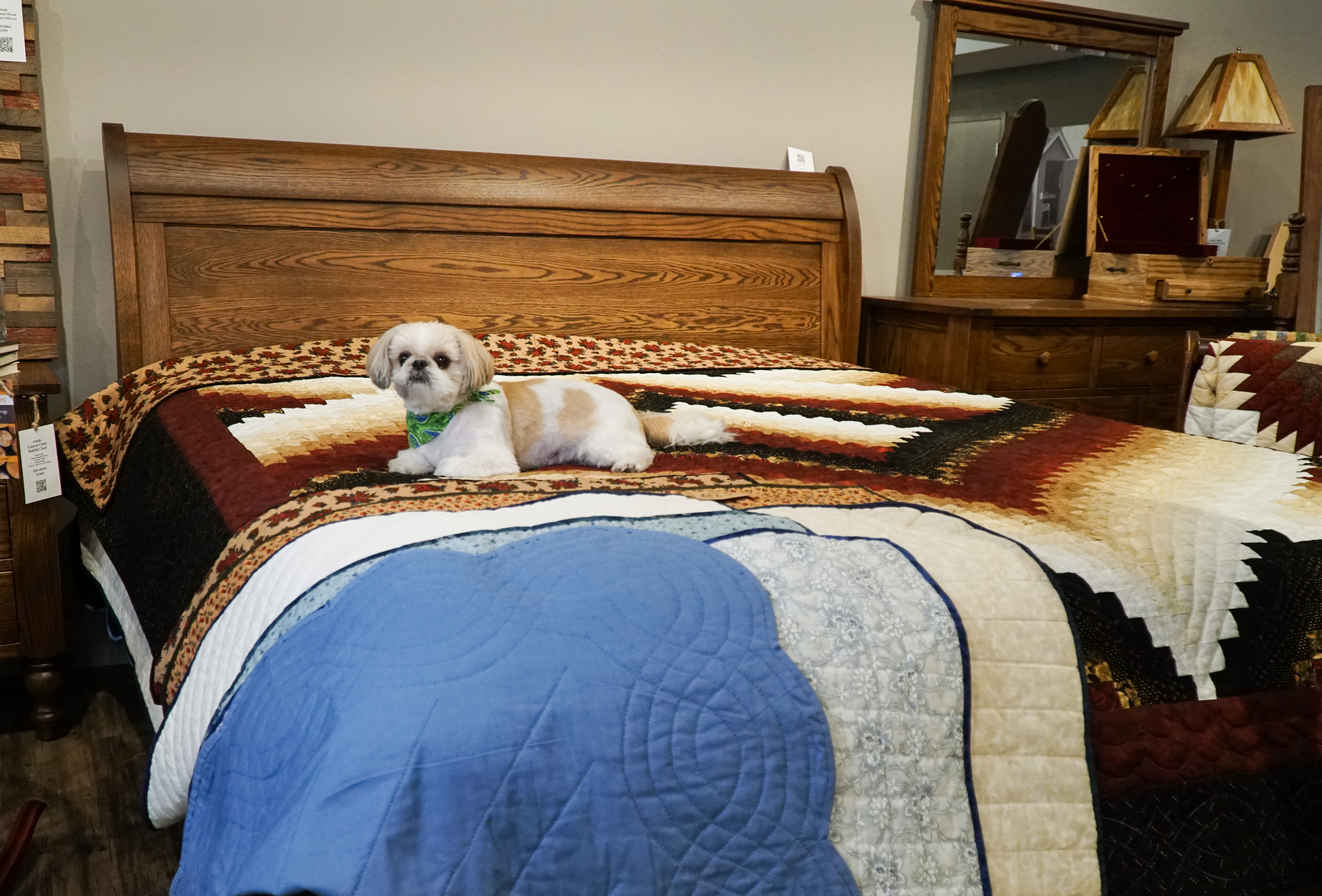 Wynter
Don't let Wynter's adorable yawn fool you. This cute little husky has an unlimited supply of energy and rarely slows down. According to her mom bookkeeper Marissa, Wynter loves to play in the mud, dig and fetch.
Wynter's love of the outdoors makes her a perfect match to catch a nap on the Berlin Gardens Classic 6-Piece Poly Terrace Set.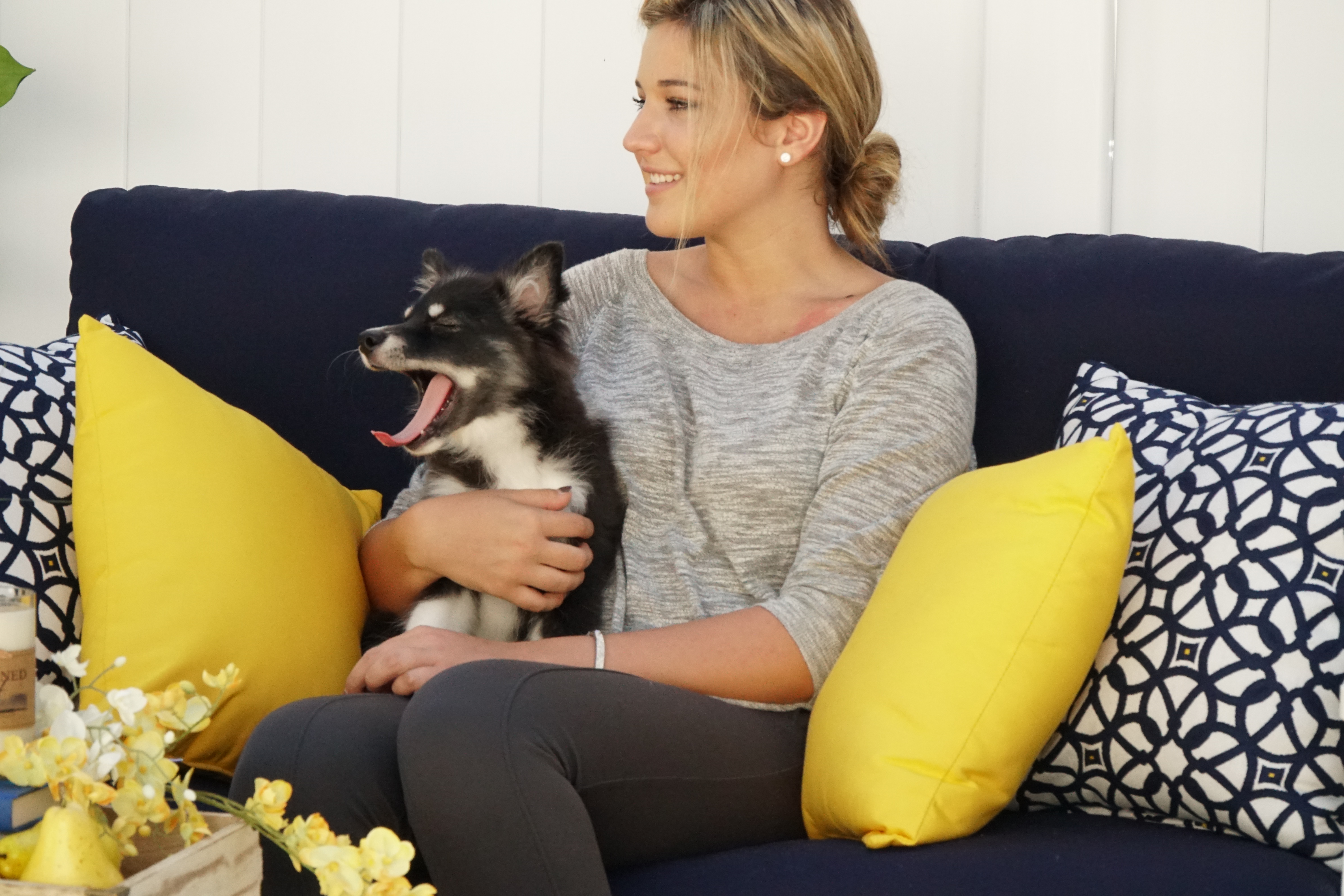 Rose
Rose, a member of content writer Beth's family, is a dwarf bunny who loves to snuggle down to sleep on soft bunny bedding. It looks like she wants to upgrade to the top bunk of the American Made Wooden Doll Bunk Bed.
Complete with blankets and pillows in Rose's signature pink, this solid wood bunk bed has a non-toxic finish in case she decides to start chewing on it.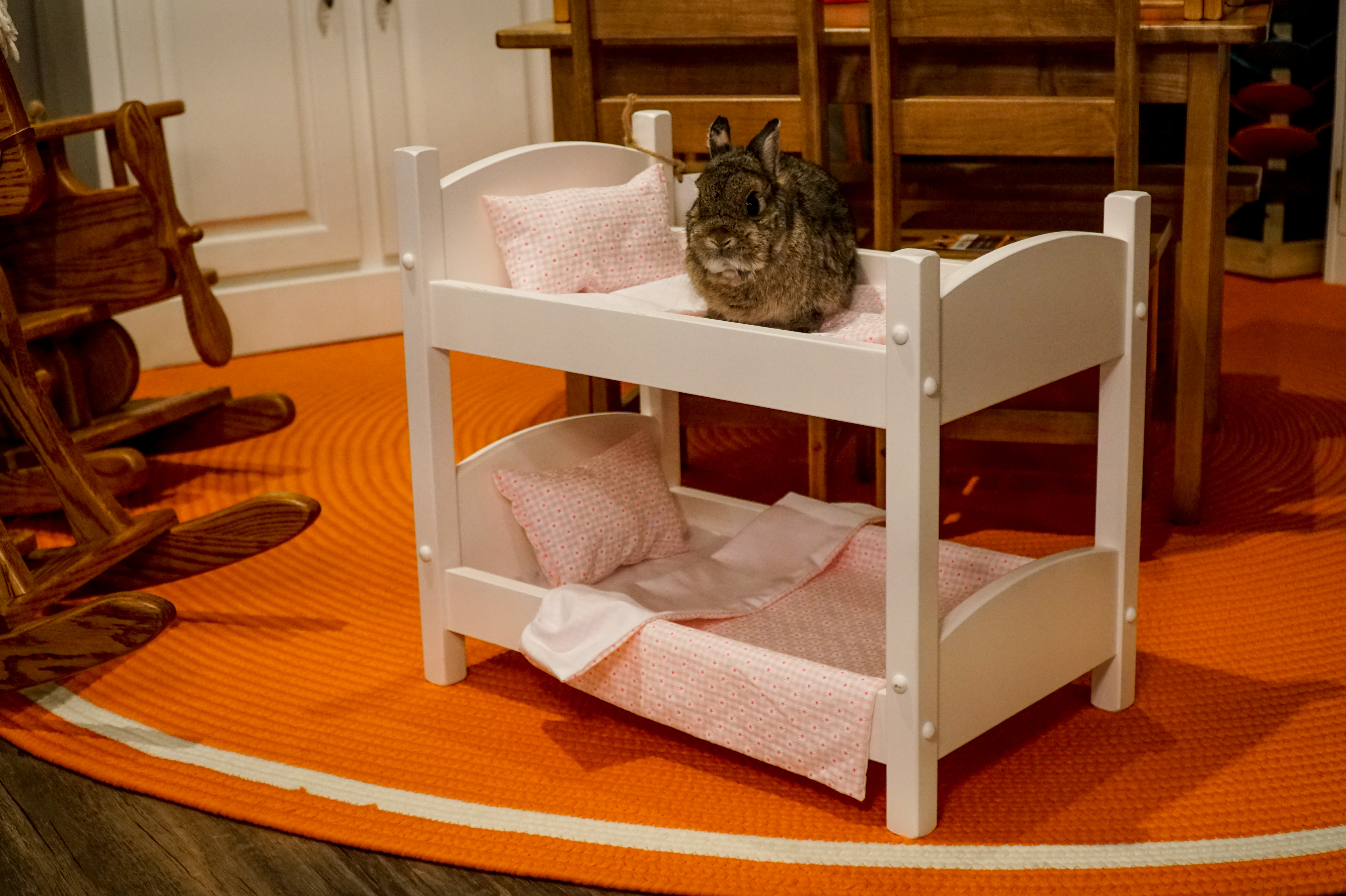 Ms. Potato Chip
There's plenty of room to store several potato chip bags in the drawers of the Amish Logan View Double Dresser, but there's only one true Ms. Potato Chip.  This little sweetie was named for the unique shape of her ears that reminded her mom Julie, who works in sales and visual merchandising, of potato chips.
Ms. Potato Chip visits the DutchCrafters offices frequently and fits easily in solid wood dresser drawers, or any furniture that provides room for a tiny ball of cuteness.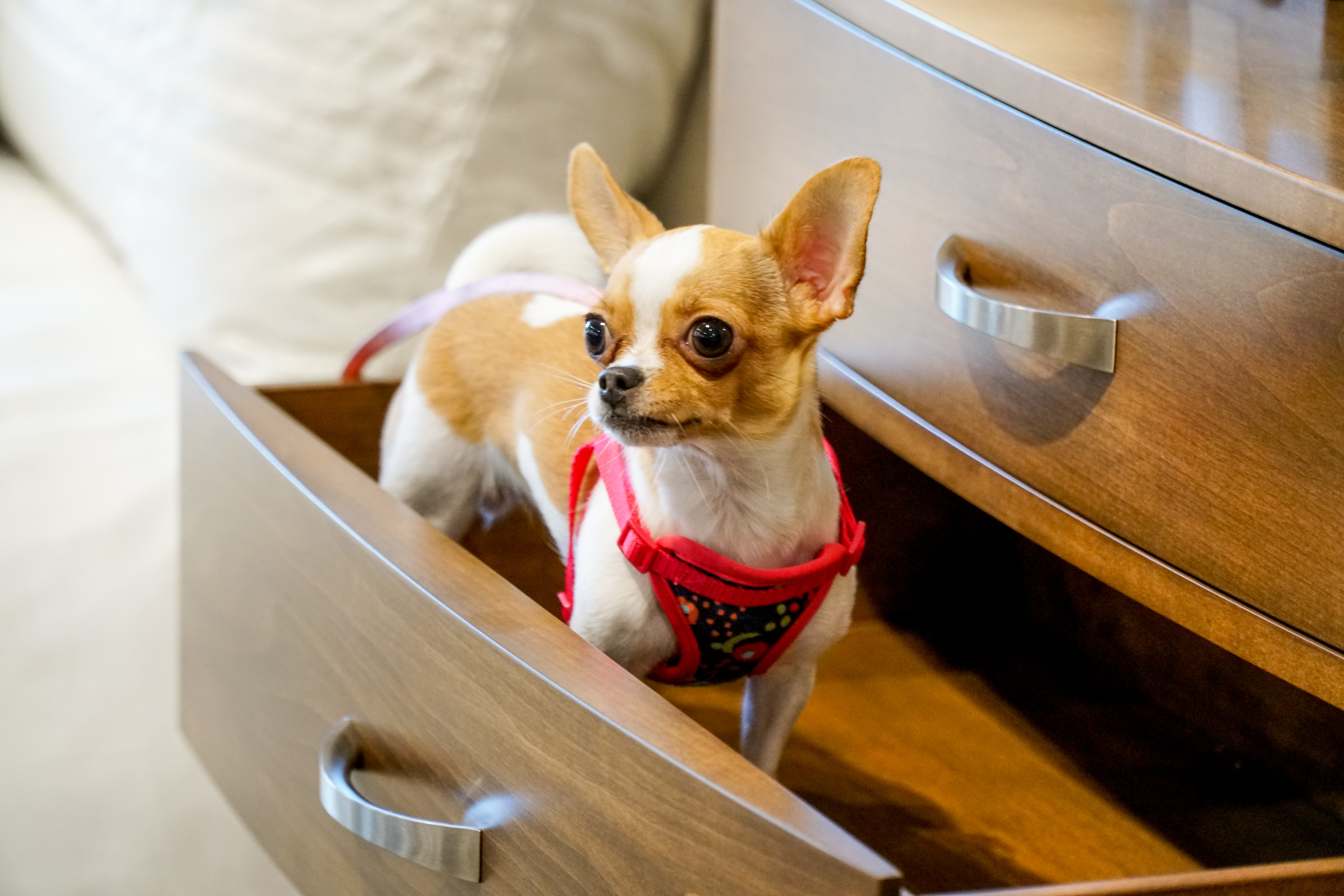 Blue
Blue, the weimaraner, is an adventurer. His hobbies include chasing lizards, watching ducks, and removing the stuffing from his toys and the occasional couch cushion. While his dad Scott works as a product portfolio manager, Blue selects durable furniture like the Berlin Gardens Classic 60" Round Patio Table to play on.
Never missing breakfast or dinner, Blue poses on his favorite table, having wisely selected furniture that is made from recycled plastics and resists warping, fading and cracking.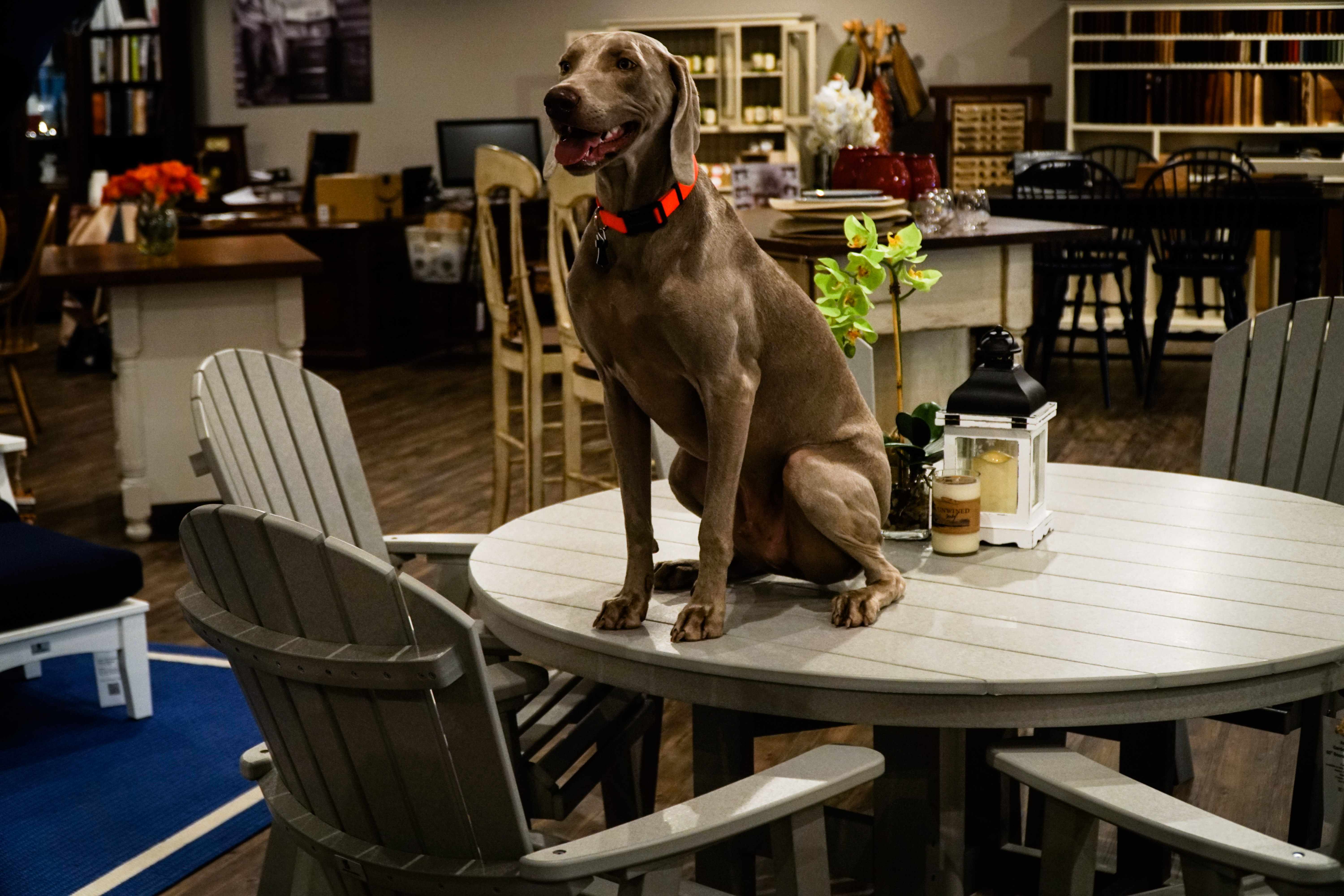 Our collection of solid wood furniture for pets includes everything from beds and feeders to end table crates and chicken coops. Find the furniture that fits your furry friend the best.