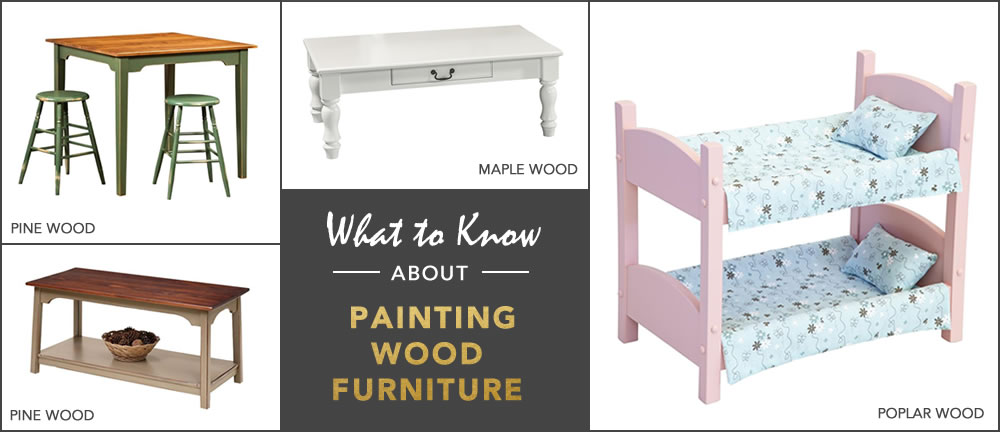 Picking the Perfect Wood for Painted Furniture
Painted solid wood furniture can add a pop of color or create an attractive contrast in any room. Selecting the right wood will help you end up with the finish you want. What characteristics make woods best for painting? Read on for our recommendations.
Traits to look for in woods that make good candidates for a smooth painted finish are:
A smooth, closed grain
A uniform texture
Bring Out the Best with Brown Maple
Brown maple wood has a very smooth grain, allowing paint to be applied easily and adhere well. One of the less expensive of solid hardwoods makes it an even more desirable option. Brown maple contains streaks in shades of white, chestnut, and khaki.
The Amish Hesston Shaker Coffee Table brings the beauty of brown maple wood to your living room furniture collection with a flawless painted finish.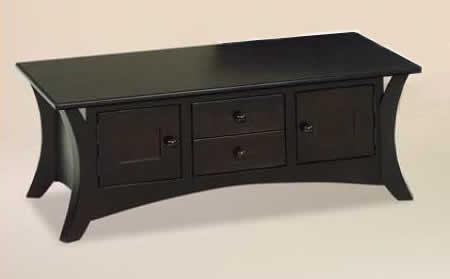 Painting Pine
Pine wood has a straight grain with a fine, uniform texture that makes it ideal for painting or staining. It is lightweight and softer than other woods, with a yellow-cream colored sapwood and a reddish-brown to creamy-tan heartwood. Pine wood lends itself easily to cottage-style furniture and is available at a lower cost than hardwoods, adding to its charm.
The Amish Large Pine Wood Honey Cabinet is charming with a seafoam painted finish.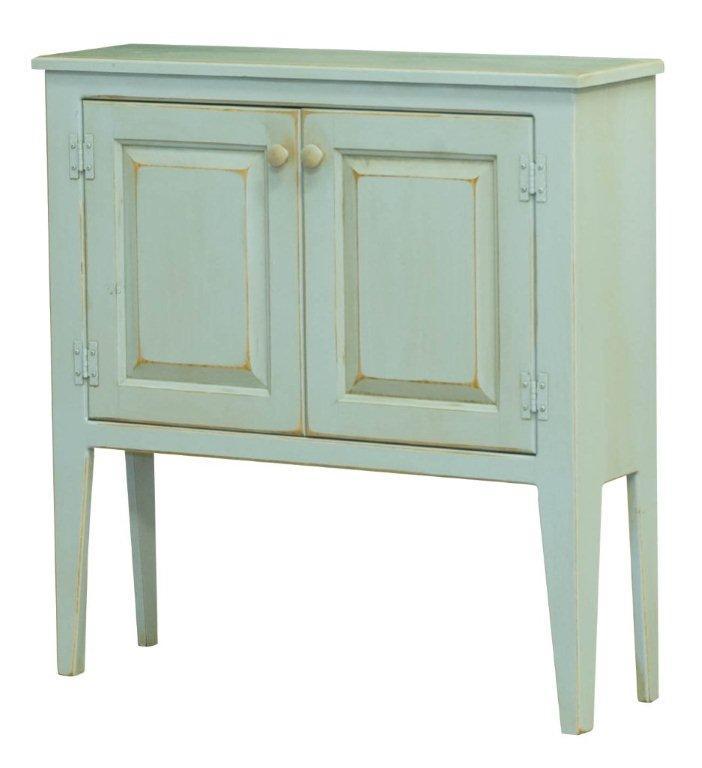 Dark colored paint adds vintage appeal to the Amish Pine Hall Bench with Mirror.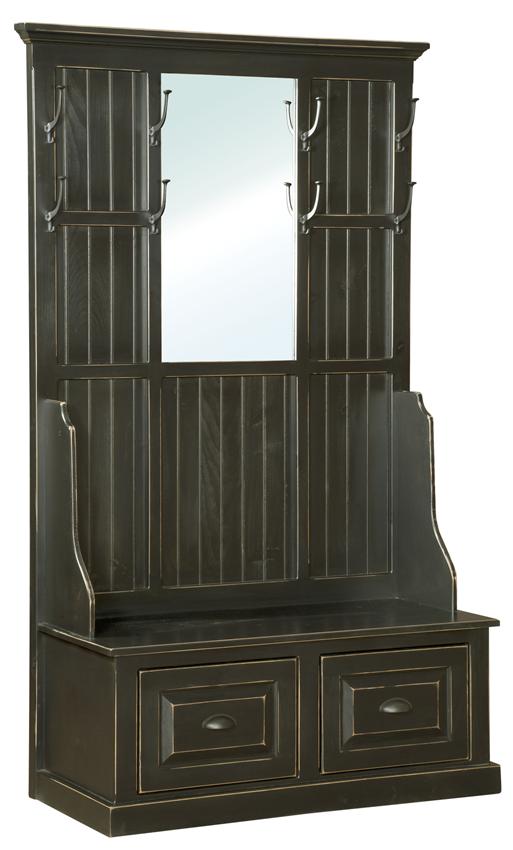 Adding Pigment to Poplar
Budget friendly with a relatively straight grain and smooth, even texture, poplar wood is a good choice for painted furniture. With grayish-white sapwood and a brown heartwood that can contain purple mineral streaks, painting is best for this wood. Its absorption qualities ensure a smooth finish.
Pretty in white, the American Made Wooden Doll Bunk Bed is a pretty poplar favorite.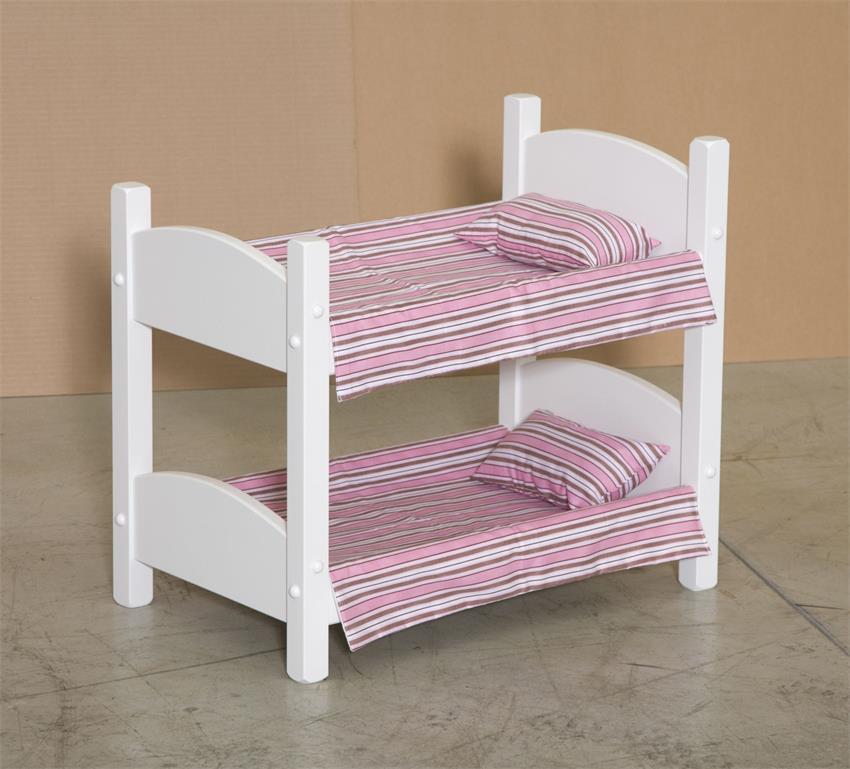 Picking a Paint Color
Brown Maple
Color variations in brown maple wood create streaking that can show through lighter colored paints. The combination of white, tan, brown, and cream streaks absorbs dark colors well.
Dark colors like the onyx stain used on the base of the Amish Queen Anne Single Pedestal Table provide a flawless look.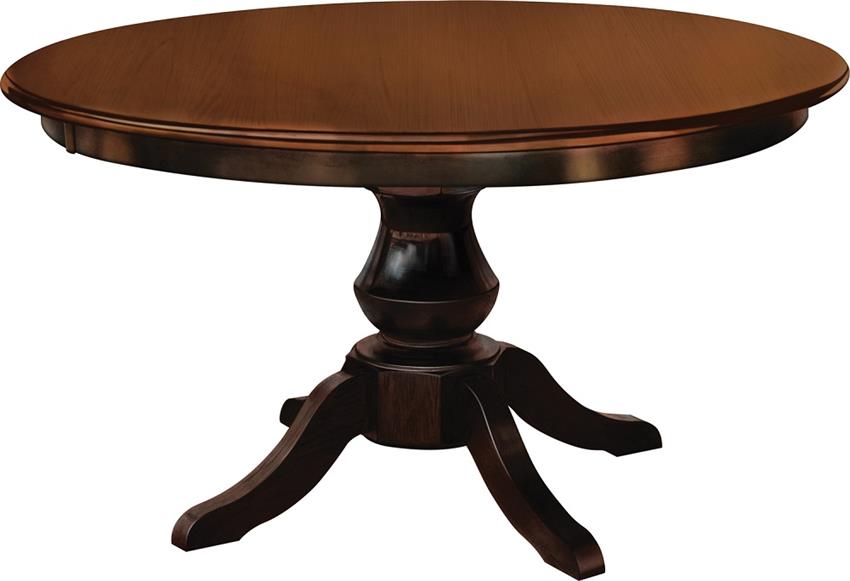 Pine
The natural resin of pine wood can bleed through some light finishes and paints. If preferred, darker colored paints and stains will cover this natural feature easily.
Poplar
Due to its unique color combinations, medium dark paints are normally the best choice for poplar wood.
The poplar seat of the Amish America's Past Windsor Dining Chair looks beautiful in this deep brown color.
Add a pop of color to a room and add your style to wood furniture with paint.