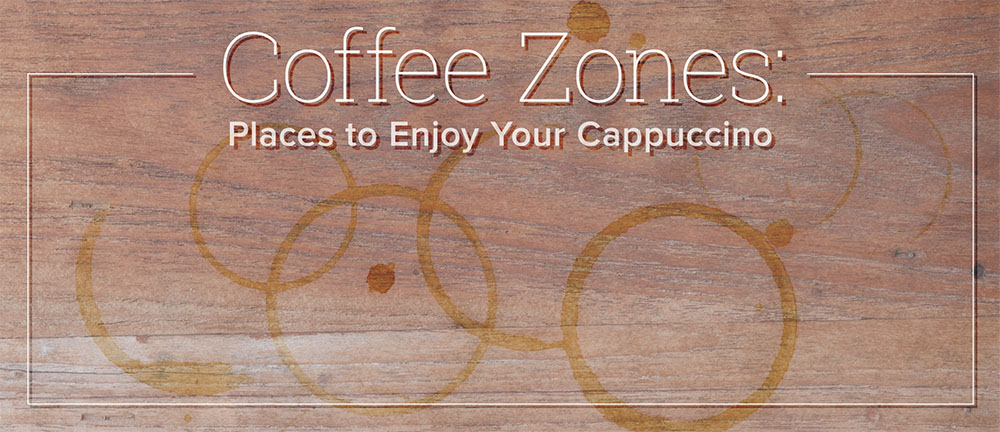 Coffee Zones: Places to Enjoy your Cappuccino
As the alarm goes off and you rise and shine, your mind may review the day's upcoming events: Drop the kids off at school, attend your morning meeting, and run to the bank on your lunch break.
But before any of that can possibly take place, you'll need to greet the day with a few moments set aside for you and your favorite cup of coffee. Where is that cozy place in your home where you start your day with a mug of go juice?
November 8 is National Cappuccino Day. It honors the Italian coffee drink that is made with espresso and frothed milk. The word cappuccino is derived from the Italian word cappuccio which means "hood" or "something that covers the head." This popular coffee drink was named after the brown hoods worn by the Capuchian friars, an Italian order of monks.
In Italy, cappuccino is traditionally consumed once daily at breakfast. Steaming the milk properly to attain the correct ratio of foam makes it one of the most difficult espresso-based beverages to make. The foam lets your prized mug of brew retain its heat longer, allowing you to enjoy all the warmth of your favorite drink.
If you can't enjoy one at a café in Rome or Florence, we have some beautiful suggestions for where to drink your morning cappuccino.
At the Kitchen Table
Grab your cub of joe and relax for a few minutes in your cozy pajamas at the Amish Santa Ana Cabinet Table. Enjoy the counter height of this contemporary design that works well in large or small areas.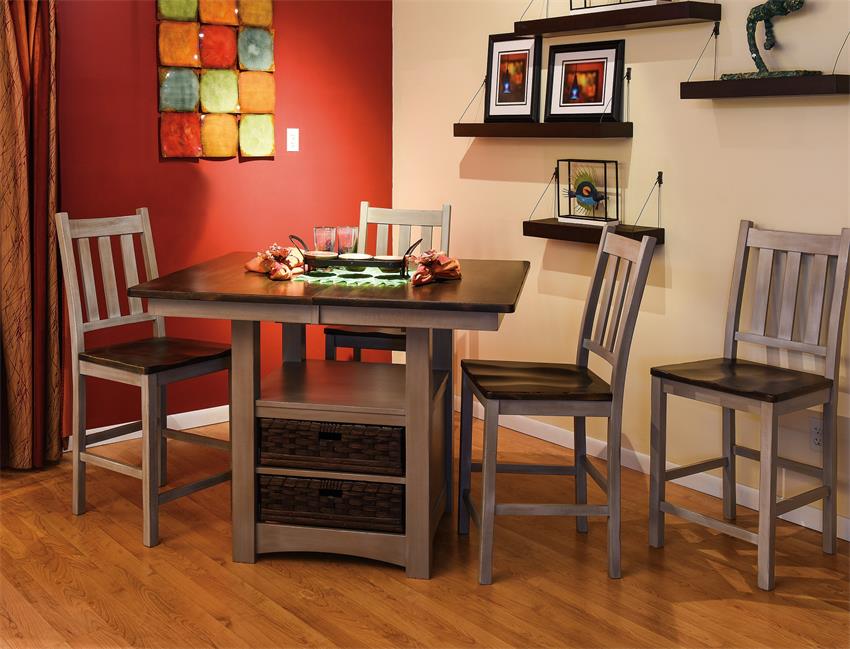 Fix your cappuccino and join the kids for breakfast at the Amish Carson Dining Set. This mid-century modern set is bold and fun, just like your favorite brew.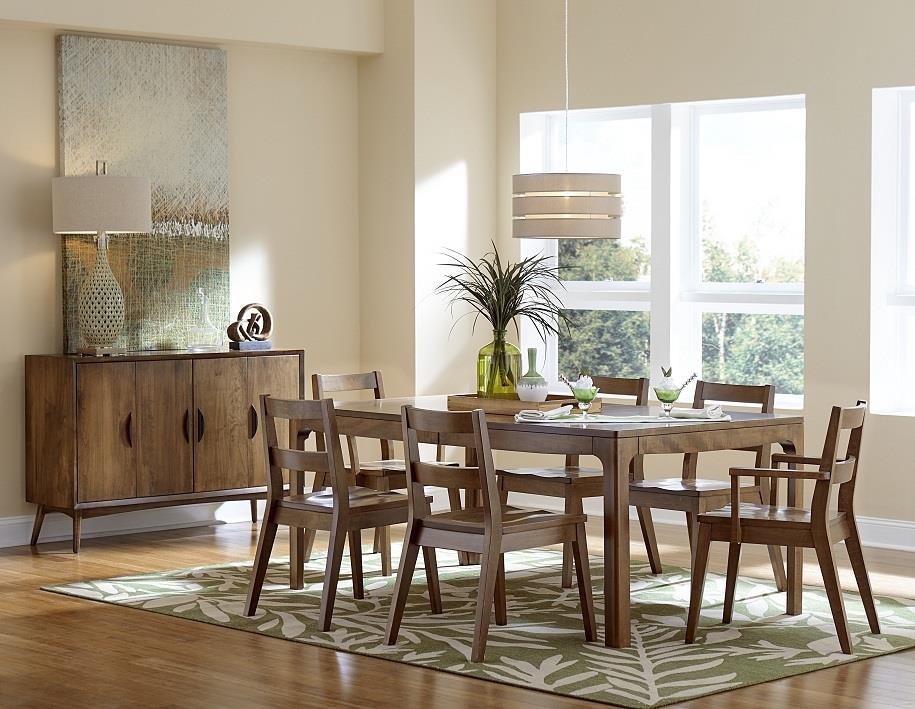 The ideal café breakfast in Italy is cappuccino with a croissant. The croissant is dunked into the milky froth. There's nothing quite as cozy as the customizable Trestle Table Corner Breakfast Nook Set. Enjoy the scent and taste of your breakfast treats in this cozy nook.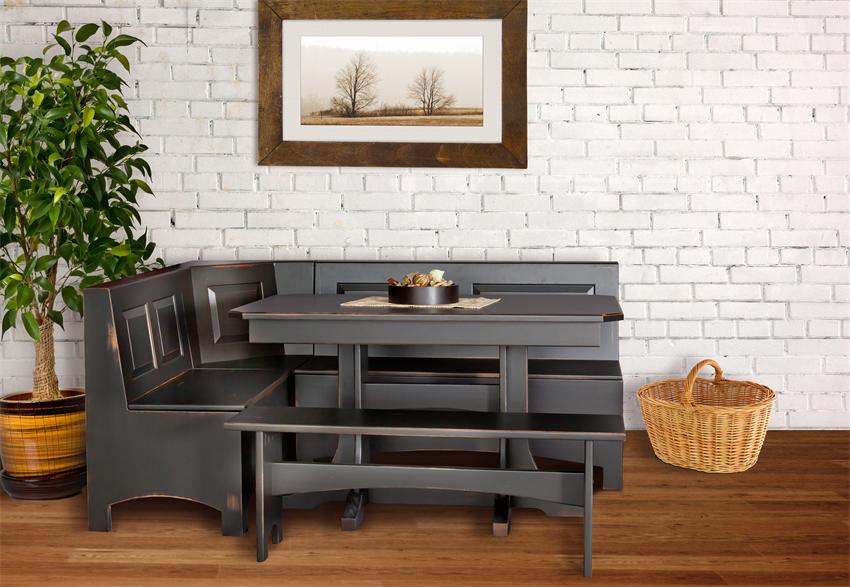 In the Kitchen
The first espresso machine was invented by Luigi Bezzera in 1901. Set yours up on the spacious French Country Kitchen Island. It combines the rustic with the elegant for a stunning display.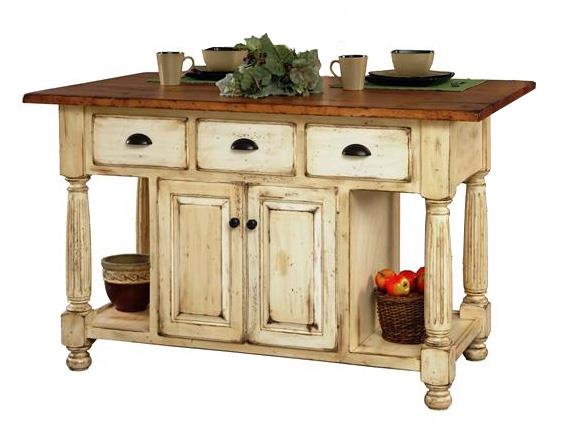 In the Living Room
Catch the morning news on a chilly day with your cappuccino and the warmth provided by the Amish Hiland Entertainment Center with Electric Fireplace.  The only calories in cappuccino (approximately 70-80) come from the milk. Enjoy the frothy brew in front of the fireplace without any guilt.
There's room for two to enjoy a cappuccino together on the Amish McCoy Loveseat. Celebrate National Cappuccino Day every November 8th with the ones you love!