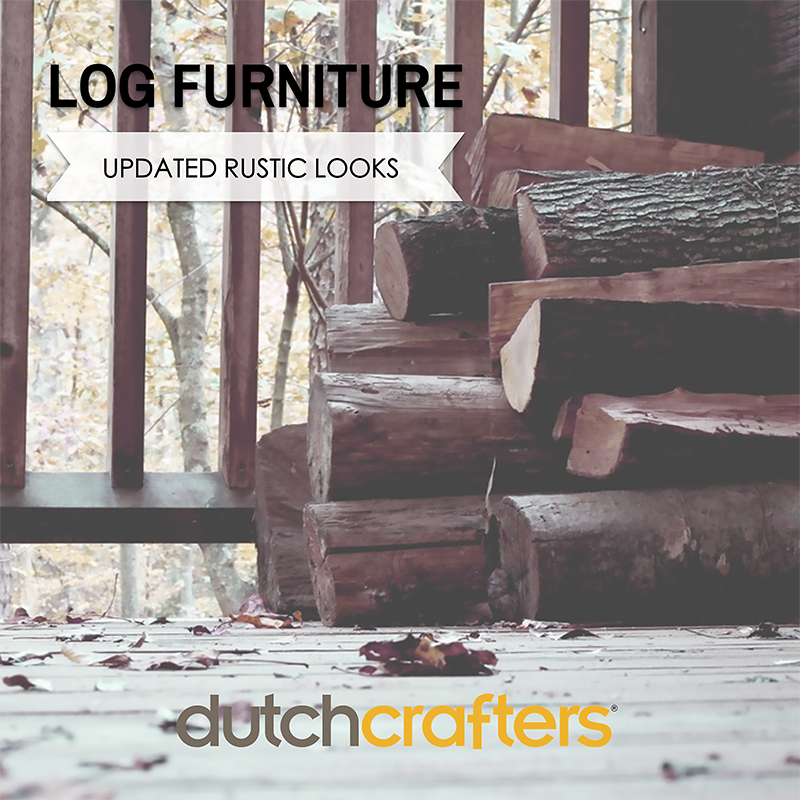 Rustic Log Furniture in 3 Unexpected, Modern Lodge Spaces
Bring the organic beauty of nature into your home with genuine, luxurious rustic log furniture.  The list of enviable finds this season include pieces and placements that help you capture the look of a modern lodge without veering into the banjo-strumming territory. Read on to see how!
Log Furniture in a City Dining Room
Start adding some texture to your sleek modern loft space with a knotty, rustic pine dining table. The bright, fresh color catches sunlight rays from your immediate skyline view, but the classic shape doesn't overwhelm your secondary sensibilities. As you feel more adventurous, you can pull up a few twiggy hickory chairs for color contrast. We decided against a rug in this space (it felt a little too cozy for the room), but a larger dining room could benefit from a solid color, polished floor covering under the dining table and chairs.
The Urban Hunter – Log Furniture in an Upscale Living Room
This moody, dynamic combination of hearty log furniture with deep stains and black leather favors the dark and dramatic among us. Ideally sized for a den or moderate living room, the Hickory end table holds your books, drinks, pens, and paper while you relax in a sumptuous solid wood glider.  Weekend sportsmen will cherish the corner gun cabinet, with its impressive fourteen-gun capacity. Significant others will appreciate that it quietly blends into the decor.
[Tweet "Black leather and dark log furniture? Here's how to nail the combination:"]
Keep all of your media gadgets behind the myriad closed doors in the Hickory entertainment center. This time, we suggest you throw down a rug as desaturated as the rest of the room. Neutral, cool grays offset the heat of the gun cabinet well. Limit the knickknacks in a spare room like this. Instead, let a feature wall of exposed brick and complimentary art do the talking.
 Rowdy, Rustic Log Furniture Basement Bar
Another exposed brick wall, another reason to celebrate! Gather 'round this bestselling rustic wood bar for lively game nights. Knock back a few while your watch your team knock it out of the park on this tidy, two-door tv cabinet with just enough space to stash last year's video replays and mildly embarrassing home movies.
We love adding the plaid for a kick of personality, but you can pull up a solid Hickory wood hoop settee and Hickory bench luxe leather if you'd prefer. A handsome, American-made gun cabinet compliments the wildlife art in this budding Man Cave,
What do you think of these updated log furniture decor tips? How do you do rustic in your home?