Should You Fill Wood Knots on (Rustic) Wood Furniture?
Rustic wood furniture embraces the natural, and with that au natural look come knots. Should you fill them? What does that mean? How is it done? What are the benefits?
Let's take a look.
Defining Rustic Wood Furniture
While rustic wood furniture is a style that embraces the natural, accepts imperfections and celebrates rugged elements, people often interpret "rustic" in different ways. While some might like sun spots on barn wood or pin holes left by worms that once passed through, others might not like cracks on a live edge or many knots. With rustic wood furniture, beauty is in the eye of the beholder. However, it's important to know that Amish rustic wood furniture is indeed rustic, and it will display imperfections. Furniture specialists are the perfect people to chat with about your vision of rustic before you begin building a rustic wood piece.
Rustic wood furniture features textured, rough surfaces with holes, marks, uneven edges, saw marks, nail holes, lots of rustic warmth and…knots.
About Knots in Wood
Knots in wood are where the base of a tree branch met the tree trunk, interrupting the flow of the grain pattern. The knot is where the branch was cut off. Knots display round dark areas, some are solid and some can fall out partially or completely.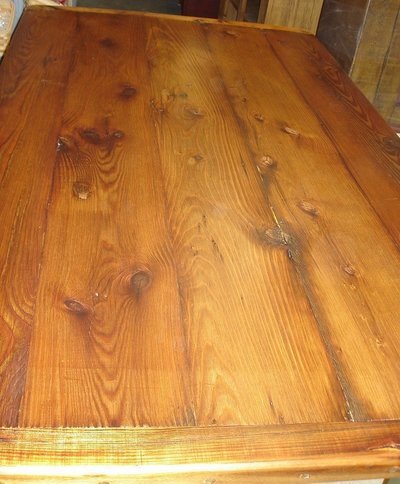 When you want to maintain the natural beauty of a wood piece and there's a knot present, you have two choices, to fill the knot or to leave it open. If you want the most rustic look possible, and you like the appearance of an open knot, leave it open. If you prefer to smooth it out a bit, particularly when the knot is positioned somewhere on a horizontal surface like a dining table or bedroom dresser, you will want to fill it.
How Knots in Wood Are Filled
When woodworkers receive a wood panel with a knothole, they will often use a soft epoxy stick (many use black, but other colors are available) that goes into a heat gun to fill the hole completely. Next, a flat piece with a steel handle and scraper that looks like an iron is used to scrape off any excess epoxy. The steel handle is placed on top of the hole to press the epoxy down, and the coldness of the steel actually helps the epoxy to dry very quickly. Then, the area is sanded until smooth.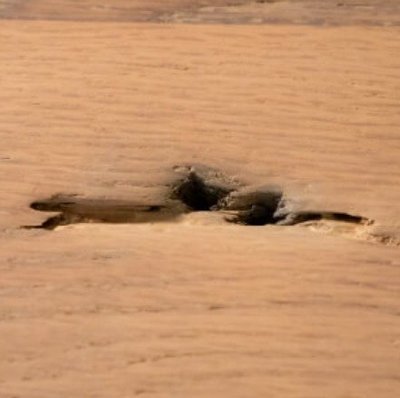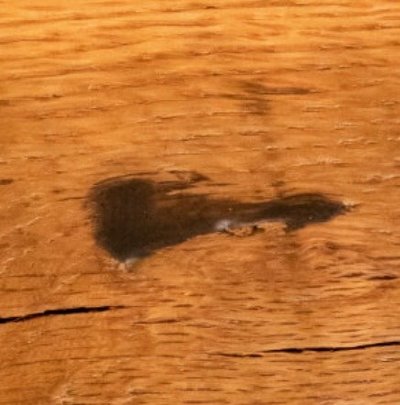 What Is Used to Fill Wood Knots
Knots are most often filled with colored epoxy (with black being used often as it matches the color of the knot) or clear epoxy. Epoxy color will vary with different builders and the color is not always guaranteed. It's important to note that black does not look as good with lighter finishes since it stands out more and does not blend well. Clear on the other hand, does not look best on darker finishes as it creates a glassy appearance. Black looks better with a darker finish as it blends better and looks more like part of the wood.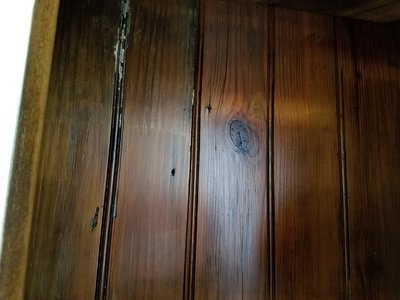 What Knots Are Filled
It's important to note when you are dealing with custom rustic furniture, not all nail holes will be filled. Medium and large holes on horizontal and exterior surfaces are often filled, but small holes, pin holes and holes on backs, vertical areas or unseen surfaces are often not filled. This will vary by builder, so it's a good idea when having rustic furniture built to communicate your vision to the furniture specialist handling your order.
Knots and Reclaimed Wood
Reclaimed wood furniture is made with wood salvaged from old barns. The beauty of reclaimed wood is the age and history that comes with it and with all that aging comes unique marks, holes, sun spots and cracks. Not all of the holes in reclaimed furniture can be filled.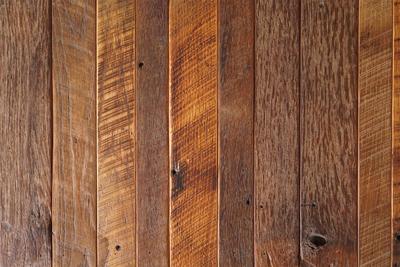 Benefits of Filling Wood Knots
Woodworkers often recommend filling knot holes on horizontal surfaces like table tops and dressers as it provides a number of benefits.
Creates a unique design element
Helps keep the surface smoother
Prevents food particles or spilled liquids from collecting in holes and creating bacteria growth
Prevents build up of dust
Easier to clean without jagged edges
Clothing will not snag on open hole edge, particularly on chairs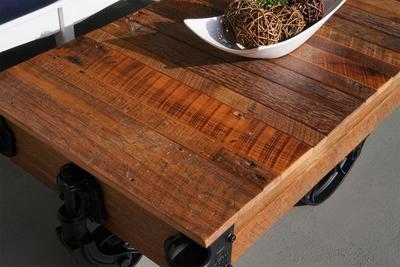 Recommendations Regarding Wood Knots
When purchasing a custom rustic piece that could include knots, contact a furniture representative to let them know if you'd like the knots filled or left open. Woodworkers will often fill knots on horizontal surfaces, but not on backs of furniture or vertical surfaces like legs and sides, unless specified.
Ask questions about the filling color. Different woodworkers use different colored epoxy. Be sure to talk to a furniture specialist about what epoxy color you'd like if you want something specific, so they can request it. (Epoxy colors for Amish furniture are not guaranteed.)
Filling knots on rustic wood furniture is really a preference. There's no right or wrong answer. If you leave them open or fill them with epoxy, you can still achieve a rustic look.