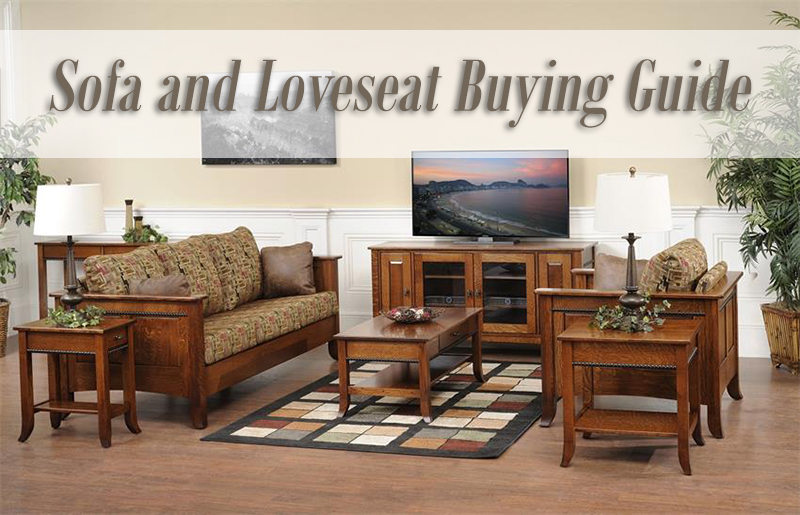 Sofa and Loveseat Buying Guide
The sofa or loveseat is often the largest piece of furniture in a room and sets the tone for the style of that room. We all can probably think of an example where a poorly selected sofa had bad effects on the feel and functionality of a space. With so many variations in size, design, and fabrics to choose from, here are some things to consider when buying a sofa or loveseat.
Measure your Room and your Sofa
Sofas and loveseats come in a wide variety of sizes and can take over a room if you're not careful. It's important to select a sofa that has the amount of seating you want, but it's also important for there to be enough room to move around it comfortably. It's equally important to measure the doorways and hallways to be sure it can be moved into the proper location. I once bought a sofa that ended up being lifted into a second floor window because it was too large to go up the stairs. I think I lost two years of my life that day.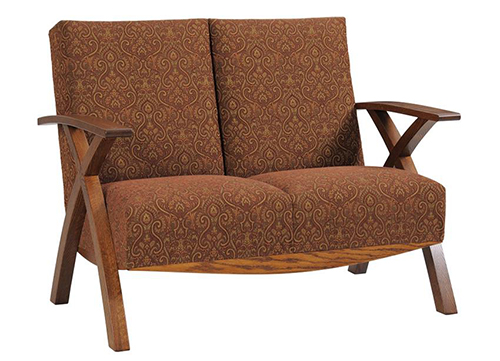 If you have a small space, the Bristol Cross Loveseat may be just right for you, with a width of 50 inches.
Choose Good Construction
Sofas and love seats are likely the most used furniture in your house and have a lot of weight placed on them. Be sure the sofa you select is a quality that will hold up to the activity in your household.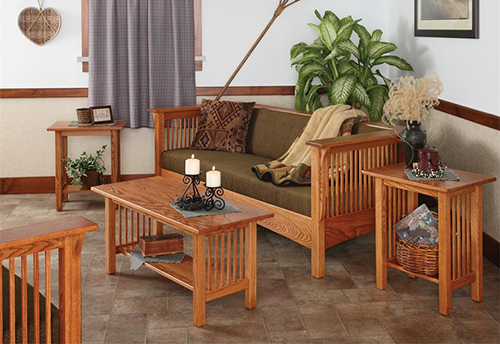 Every one of our sofas and loveseats is made of solid wood by skilled Amish craftsmen. They are built to provide comfort for years to come.
Make it Match your Style
Sofas come in as many styles as do dining tables or chairs.  Make sure the style you choose fits well with your other furniture as well as the way you like to relax. For example, some people like rolled arms because they are a comfortable place to rest your head. I happen to like arms that don't take up much space and have a more mid-century modern feel. Check out Pinterest or design blogs and look at a lot of pictures of sofas to get a sense of what you like.  Then when you get down to serious shopping, you'll know what style you're looking for.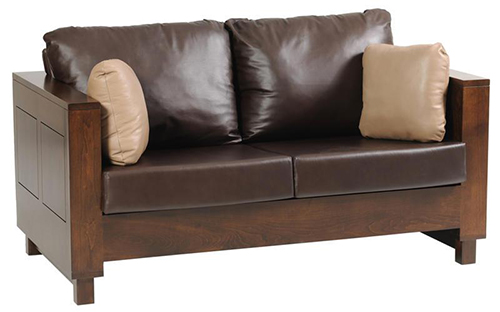 The Urban Loveseat Sofa may be just the right choice for someone who likes a modern industrial style.
Select the Right Fabric and Pattern
Fabric and pattern selection is not only a matter of taste. Be sure to combine your preferred furniture style with the requirements of your lifestyle. If you have children and pets who are constantly up and down on your furniture, select a color or pattern that doesn't show the dirt or wear-and-tear. If the sofa is for a formal living room, a white or cream color can be lovely. Leather may be a good choice for an active family or media room. Ask for pattern swatches to get a close up look at your fabric options.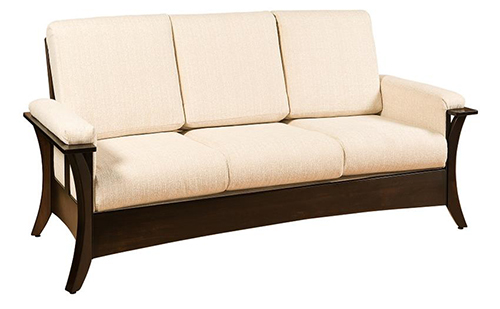 The classic cream color of the fabric on the Eden Sofa will dress up a room.
Make a List
Write down what you do and don't like about your present sofa or loveseat. Then look for, or be sure to avoid, those characteristics on your list. Hindsight is 20/20 and here's your chance to do it right the next time around.
Style is Important, but Make it Match your Lifestyle
Consider what you do when you're on your couch. Who is on it with you? If it's just the two of you and you like to cuddle while watching TV, consider a loveseat. If your big family settles in together for movie nights, a sectional may be the best choice. If you like to take naps on your couch, be sure it's long enough or choose a recliner. Finally, if you like to host overnight guests, a sofa bed may be the way to go.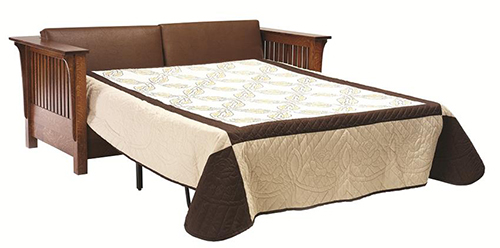 The Hartsville Prairie Sofa Bed is a great idea for someone who doesn't have a designated guest room.
Finally, enjoy your new couch and the memories you'll create as your family joins together on it.